Source Code: Your daily look at what matters in tech.
To give you the best possible experience, this site uses cookies. If you continue browsing. you accept our use of cookies. You can review our privacy policy to find out more about the cookies we use.
pipeline
pipeline
author
Biz Carson
None
Do you know what's going on in the venture capital and startup world? Get the Pipeline newsletter every Saturday.
021fce003e
×
Get access to Protocol
Want to better understand the $150 billion gaming industry? Get our newsletter every Tuesday.
Are you keeping up with the latest cloud developments? Get Tom Krazit and Joe Williams' newsletter every Monday and Thursday.
David Wertime and our data-obsessed China team analyze China tech for you. Every Wednesday, with alerts on key stories and research.
Want your finger on the pulse of everything that's happening in tech? Sign up to get Protocol's daily newsletter.
Do you know what's going on in the venture capital and startup world? Get the Pipeline newsletter every Saturday.
Do you know what's coming next up in the world of tech and entertainment? Get Janko Roettgers' newsletter every Thursday.
Hear from Protocol's experts on the biggest questions in tech. Get Braintrust in your inbox every Thursday.
Get access to the Protocol | Fintech newsletter, research, news alerts and events.
Your guide to the new world of work.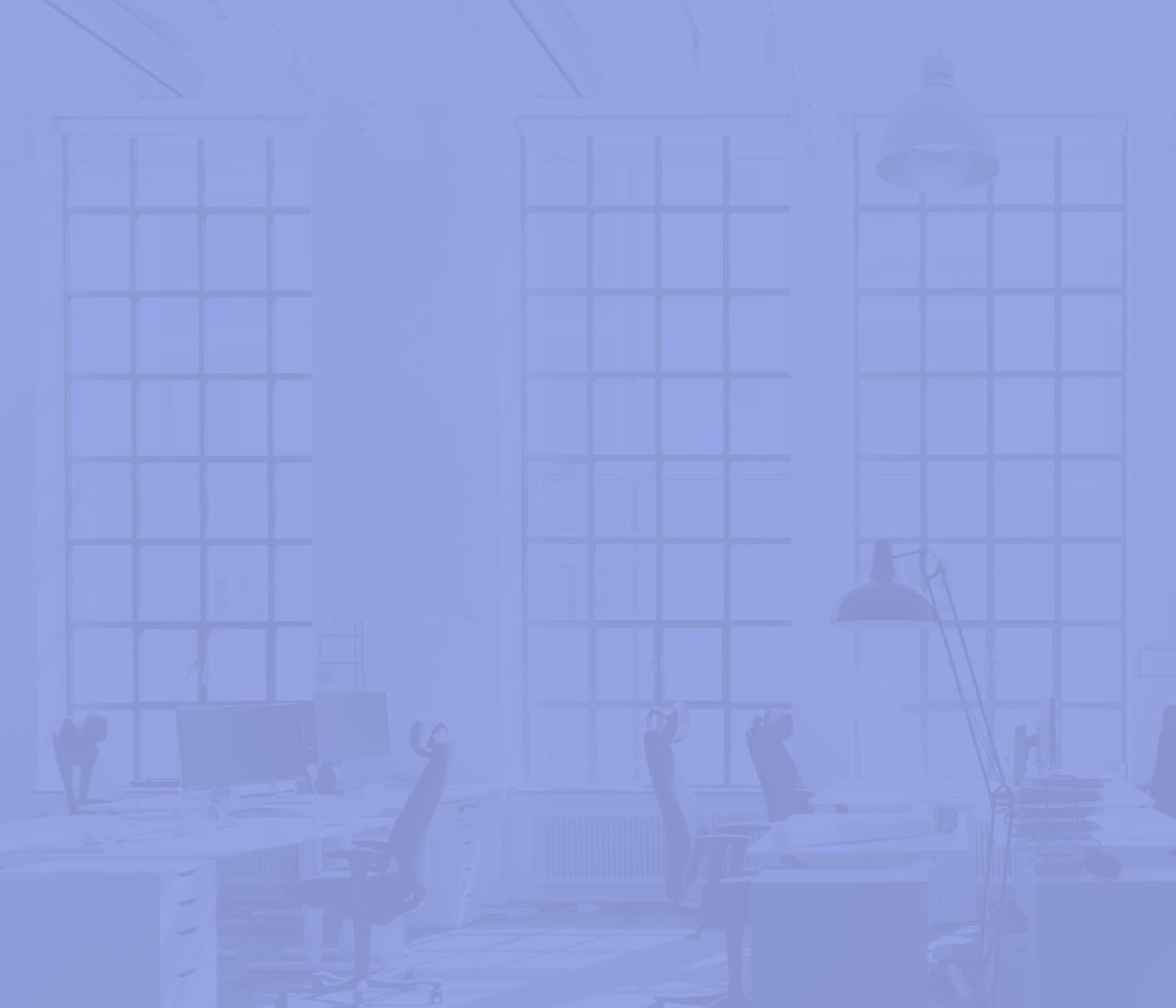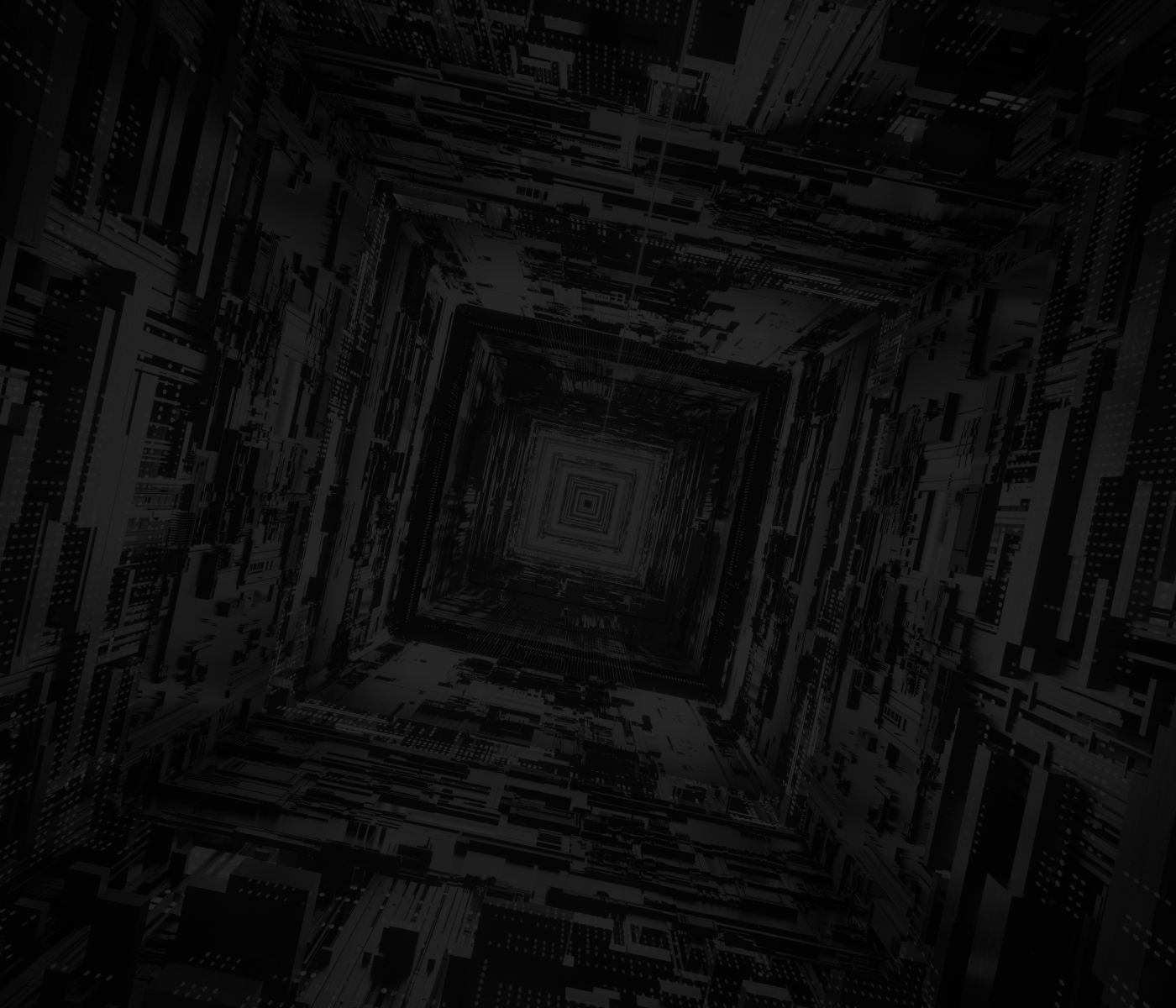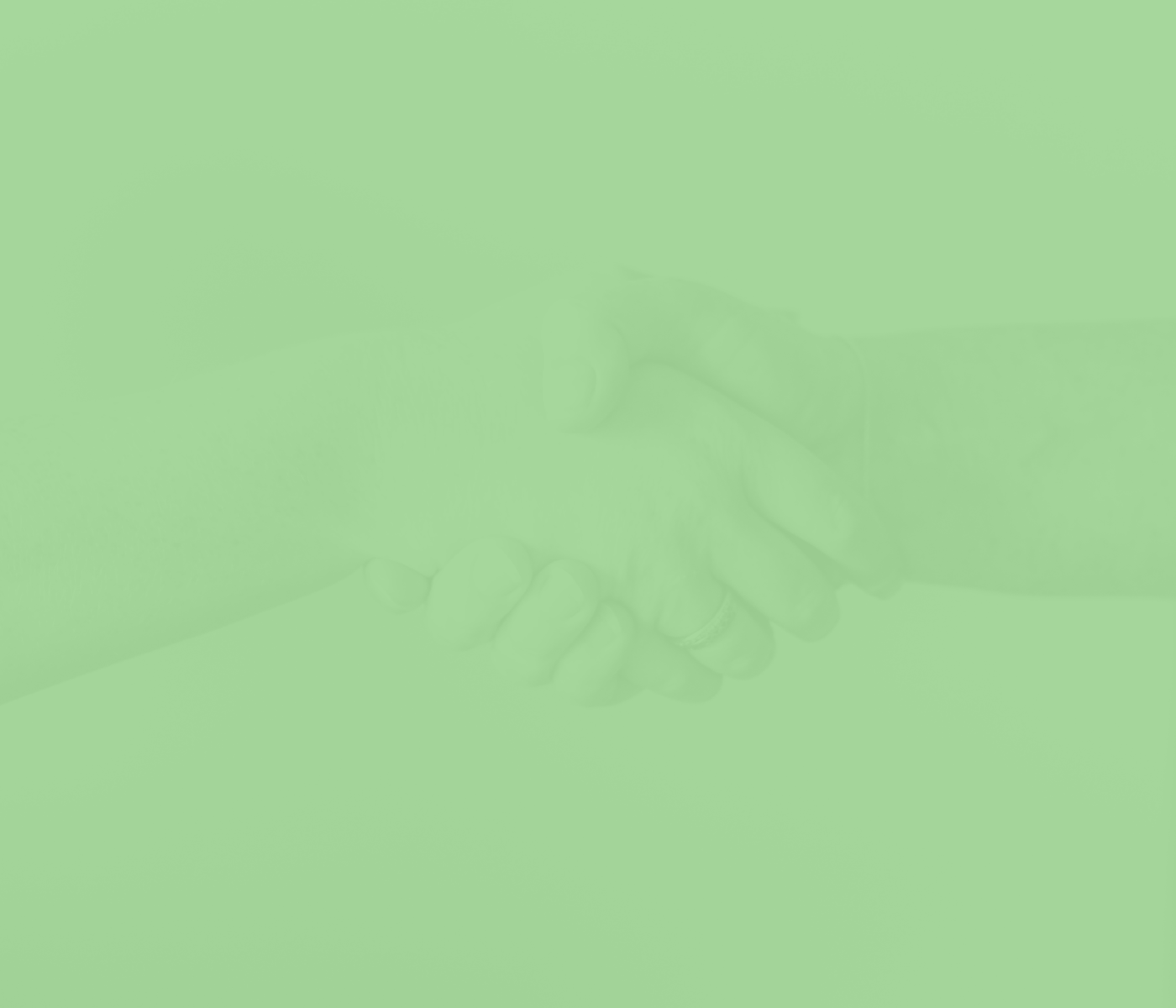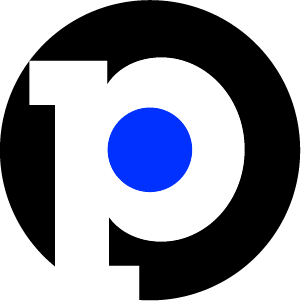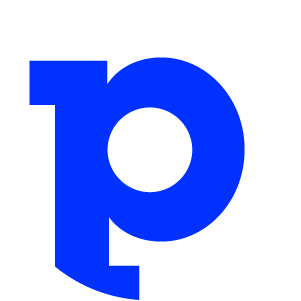 Coverage | Newsletter | Intel | Events
Coverage | Newsletter | Intel
It's been two years since All Raise launched with one goal in mind: to increase the number of female founders and funders in the venture capital industry. Rewiring an industry was always going to be hard, but trying to do so in a pandemic and a recession is a new, unforeseen challenge. Silicon Valley could easily fall back on its old biases and networks amid a crisis — particularly one that the U.N. warns will disproportionately affect women — but All Raise CEO Pam Kostka, who has been running the nonprofit for the last year, is trying to make sure the industry doesn't backslide, but actually moves forward.
On the two-year anniversary of All Raise's launch, Protocol spoke with Kostka about what progress the group has made, how they're moving Silicon Valley's network online in a COVID-19 world and whether anyone cares about diversity in the middle of a pandemic (hint: a lot of people do).
This interview has been lightly edited and condensed for clarity.
There's been a lot of movement to change the diversity of the venture capital industry. Are you seeing any progress?
We're seeing progress and lack of progress, too. It's kind of a mixed result. We're proud of our progress today, but we're still early in the marathon, and we can't let up on where we're going. Rewiring an entire industry obviously isn't done overnight.
We look at two major objectives as we always have, one of which is what is happening in the venture community with the representation of women as check writers in venture. We've seen positive progress there. The percentage of check writers and venture capitalists has gone from 9% in 2018 when we started to 12% at the end of 2019. So we're super excited to see that growth.
In January, we were happy to report that we had seen a record number of new female venture capital partners. There's 54 new women. So that was great progress to see on the venture side.
I'd say the lowlight there was just the lack of underrepresented women investors. We're still pretty light when it comes to women of color.

At the same time that we're celebrating the success of where the needle has moved, where we're running behind is really the funding to female companies with female founders, which, for all intents and purposes, hasn't really budged. It's just kind of a little bit. If we look at the PitchBook data, it went from 11.3% in 2018 to 11.8% in 2019. So that's barely moving, and it certainly stands out in a year where over $130 billion of venture capital was put to work. That's a really small sum of dollars going to female founders, so we clearly need to continue to focus aggressively on both of those sides of the equation.

What do you think needs to change for that needle to move?
We've always said this is an issue of focus. What I do think was really interesting this year was how many people came out to the mounting evidence of the economic benefits of having diversity at the table. And Morgan Stanley finally put a number on it at $4.4 trillion. California is the fifth-largest economy, and the opportunity for investing in and leveraging the diversity in the way that we fund, found and build companies is enormous.
This is the moonshot investment that somebody could make — and it's kind of guaranteed. All the evidence points to diverse teams outperforming and out-innovating nondiverse teams.
And then we need to be more conscious about breaking our pattern recognition. That pattern recognition is what often keeps us stuck in our old mode of behavior. Especially now, when we're looking at what's happening in the current environment, we need to be able to reshape that industry narrative and make sure that we're not back to old pattern-matching exercises that we've gone through that says, "This is what a successful company looks like. I'm going to only invest in existing relationships or experienced operators or people that I know."
We need to break that mode and make sure that investors are looking at the opportunities and that women feel like when they are coming to the table, that they have a great shot at making this happen.
In positive news, in the last year, there are more female unicorns than any other given year. So it is possible to look out and see these iconic founders of the future.
It's really important as we go into this economic recession that we are aware of our biases and pattern-matching recognition, but also this an opportunity for us moving forward to say that this is going to be the next generation. We're going to get through COVID-19. And there will be a boom on the next side of this bust — I've gone through two of them — so a change will come and we will fund and find the next iconic companies that will shape the future for us. And there's an opportunity for us to therefore make sure that there is diversity in the way that those companies are funded, founded and built and operated.
Diversity has been weighing heavily on my mind, because I've been seeing a lot of investors talk about doing deals, but there's acknowledgement that a lot of them are with people who are already in their networks. And I think there's a real concern that if Silicon Valley just reinforces its existing network, it could never get past that 11.8% number. Are you concerned? How are you thinking about trying to get past that or move the needle, even during this pandemic?
There's two ways that we do it. One is that we've always focused on changing what the representation is in venture capital. Not because only women can invest in women — that's not the point — but by having a more diverse firm, you have a more diverse network, you're attracting more diverse opportunities, more diverse founders. You're going to have the resources to be able not only to attract more diversity, but to evaluate these opportunities and see them more broadly, opportunities that you might not see if you were in your closed network environment. So one thing is maintaining that focus on diversifying the venture industry itself.
The other thing is all the programs that we have that are focused on female founders, which is a series of boot camps combined with office hours where we're providing a combination of guidance, support and access.
If women don't have the guidance, support and access that they need, then they don't have a shot at it. So what we're doing is creating boot camps that give them a lot of the guidance and support that they need. What is the roadmap for building an amazing company so that it's not just funded in this moment, but also has the metrics and objectives that it needs to get to the next phase. That includes both tutoring them and giving them kind of the insider's tips and tricks and capabilities that they need, but it also is about opening up relationship networks and getting them access to the functional expertise they need to actually build and grow their business quite aggressively.
The other piece that we do is to make sure that they have access, which is breaking up that concept of the warm introduction, and making sure that they have relationship access and financial capital access, so that they can go and widen the net of people that know them.
Do investors and firms you're talking to still seem interested in making diversity a priority both in terms of money and their time? Or is this back-burnered like many other things due to the current climate?
We've actually seen an acknowledgment that the current climate is going to disproportionately affect women, both on the venture side and on the founder side. We've seen a rallying of our community, a marshaling of our forces to double down and prevent any backsliding on the progress that we've made today and to continue to keep the focus going forward. That comes from both women as well as men in our network. We're seeing a marshaling of resources from the kind of webinars and information that we can share to people who are really going to stay focused on this issue with us.
You've clearly moved some of these webinars and stuff online to try to re-create some of that network. What else is All Raise doing to kind of adapt to this new environment when you can't have happy hours or networking things in person?
I think we're adopting the best practices like everybody in the industry, which is moving real life into a virtual forum, and we're experimenting with different ways to make that happen. I think the fact that everybody is in the same situation is creating momentum. We have a variety of different programs that we've set up that either broadly reach hundreds of women at a time or that we're doing in much more intimate settings. For example, we have a bunch of activities going on this week that match venture capitalists with founders, by stage and by industry area, like consumer versus enterprise. And we're trying to facilitate much smaller groupings and matchings where the investor gets to meet other founders who are up-and-coming and gets to impart their knowledge about, for example, what to expect in fundraising in the current climate.
When you and I talked last year, you said that some years you will gain ground and some years you are going to lose ground. Do you think this year that All Raise will end up losing ground just because of the circumstances?
Well, I wish I had a crystal ball, but the answer is that what we're trying to do is not lose ground. It's a very real concern for everybody, and you can't miss — if companies are laying off 20% to 30% of their workforce — that things are going to get affected. The focus is to not backslide, but to improve. In some areas, you can point to it and say for female founders, we have to be able to do better than that. There's capital to be deployed. There's great new businesses that are going to be funded. There's a lot of women entrepreneurs who are out there. We are focusing a lot on the early-stage investment, seed and A, because that is what is going to probably bounce back first, if other recessions and corrections are emblematic. In 2008, seed came back first and then the A came back. So we're really focusing on making sure that those women have the access, guidance and support they need to get funded and to build really strong business.
Have you found that venture capitalists are open to doing deals today? Are they actually getting deals done at this point?
It depends on the firm and, honestly, some firms are, understandably the last couple of weeks, looking at their portfolios and trying to assist their existing portfolios and navigating this kind of unprecedented crisis. I think majority-wise, the venture capital industry is holding back, but there are bright spots in this. There are companies that are doing well. There are companies that are closing new business, new deals, new rounds of funding. And there's more to come. There's a lot of capital that was raised and remains to be deployed, so we think things will open up. The terms, the valuations may look different, but there is going to be investing that's done.
---
Get in touch with us: Share information securely with Protocol via encrypted Signal or WhatsApp message, at 415-214-4715 or through our anonymous SecureDrop.
---
What gives you hope or optimism that the venture community can continue some of its progress toward diversity at the end of the day, even through tough times like this?
I think it's because of the opportunity that exists. Venture capital is a capital-driven business. It's here to make money, and the economics of diversity speak for themselves.
There's a lot of money to be made by investing in diverse founders and companies that build themselves with diversity in mind. Those companies are going to stand to do well, and the early movers who take advantage of that are going to reap the lion's share of rewards. I continue to believe that this is a change that's coming, as we're getting more and more of the Gen Z workforce engaged and activated. These are individuals who care about brands in different ways, care about diversity. We cannot ignore the voice of 25% of the purchasing power now in the marketplace. This is a strong force that's coming and changing. I strongly believe that because of the economics, and combined with who the ultimate consumer is in Gen Z, that there is a lot of opportunity moving forward and that we will continue to see progress.
Biz Carson
Biz Carson ( @bizcarson) is a San Francisco-based reporter at Protocol, covering Silicon Valley with a focus on startups and venture capital. Previously, she reported for Forbes and was co-editor of Forbes Next Billion-Dollar Startups list. Before that, she worked for Business Insider, Gigaom, and Wired and started her career as a newspaper designer for Gannett.
Photo: alvarez/Getty Images
Allison Levitsky
Allison Levitsky is a reporter at Protocol covering workplace issues in tech. She previously covered big tech companies and the tech workforce for the Silicon Valley Business Journal. Allison grew up in the Bay Area and graduated from UC Berkeley.
It's still 2021, right? Because frankly, it's starting to feel like March 2020 all over again.
Google, Apple, Uber and Lyft have now all told employees they won't have to come back to the office before October as COVID-19 case counts continue to tick back up. Facebook, Google and Uber are now requiring workers to get vaccinated before coming to the office, and Twitter — also requiring vaccines — went so far as to shut down its reopened offices on Wednesday, and put future office reopenings on hold.
"It's very much the same reason that we sent everybody home in February 2020," Jennifer Christie, Twitter's chief human resources officer, told Protocol. "We'll reopen when it's right, but right now the world is changing too much."
Twitter had only been allowing vaccinated employees at its offices since reopening its San Francisco and New York sites at half-capacity earlier this month. But because even vaccinated people seem to be able to transmit the highly infectious delta variant, Twitter executives decided to shut down the company's offices this week in order to prevent co-workers from spreading the virus to each other and then bringing it home.
Employees seemed to be growing more concerned about the variant over the last week or so. After a strong turnout during the first week of reopening, attendance at Twitter's offices had dwindled, Christie said.
Although postponing return-to-office dates well into the fall or even next year has now become the norm — Roblox is yet another company delaying its reopening until January, the company told Protocol on Friday — Twitter is the first tech giant to backtrack and close its reopened offices.
(One outlier is Amazon, which said Thursday that it was still planning to reopen offices in September and would not impose a vaccine mandate.)
Twitter, by contrast, has no timeline for reopening its offices and expects to keep its vaccine mandate into the foreseeable future, Christie said.
The mandate might be easier to impose at remote-first Twitter than at companies like Google, which is adopting a hybrid work model that requires most employees to come to the office three days a week. Twitter, by contrast, allows its employees to work remotely by default.
"Coming into the office is a privilege, and if they want to come in, they're going to have to abide by the vaccination rules that we're putting in, because that's to protect everybody," Christie said. "We're letting them choose vaccination. We're letting them choose where they want to work."
Vaccine mandates apply to contractors, too
Both Google and Twitter told Protocol that their vaccine mandates would apply to their entire workforce, employees and contractors included. Facebook, too, said Wednesday that it would require "anyone coming to work at any of our U.S. campuses to be vaccinated."
So, what does that look like? Christie said that Twitter would be telling any organizations that staff the tech giant with contract workers that "these are the standards that we operate by, and if you're having people come into our offices, that's what we would expect."
It's unclear whether that could pose legal issues for Big Tech, where some companies employ armies of white-collar contract workers.
Rick Gerakitis, an Atlanta-based partner in the labor and employment practice of Troutman Pepper, said it's possible that by imposing a vaccine mandate on contract workers, companies could be seen as treating them like employees under rules like the ABC test established by California's Assembly Bill 5.
"How do we design a remote-work program in a way that actually is something that's manageable, but it also doesn't put them at risk of saying, 'You're now an employee,'" Gerakitis said. "'Because we set too many control factors that make you ... not have a level of independence that you should.'"
Christie said Twitter could make some exceptions for contractors depending on the type of work they're doing or when they're in the office.
"We take it on a case-by-case basis, but we still wouldn't do anything that would put our employees at risk," Christie said. "We work with them to make sure that it wouldn't put our vaccination policies — it wouldn't throw those out the window."
Return-to-office plans and the war for tech talent
Another issue companies face as they refine their return-to-office strategies is competing for talent. Sought-after engineers have choices in Silicon Valley, and if they don't like their employer's policy on vaccines, masks or hybrid work, they can leave.
Adam Kemper, a partner practicing labor and employment law at Kelley Kronenberg in Fort Lauderdale, noted that several large tech companies had made similar announcements in the span of a couple of days.
"It shows some alignment there," Kemper said. "Then, an employee can't just go work for the competitor that's having the same exact policy in place, if they're all doing the same thing."
There's still ample variation among how tech companies are approaching the return to the office. In addition to Amazon, the large companies that haven't announced vaccine mandates include Apple, Microsoft, SAP, Hewlett Packard Enterprise and Intel, among others.
But with Google, Facebook, Twitter, Lyft, Uber and others all requiring vaccines, it seems likely that other vaccine mandates will follow.
"At some point, we're going to have to have businesses play a role in this that will push it forward, and I think that will result in some organizations, if not many, requiring the vaccination," said Liz Joyce, a vice president on Gartner's HR advisory team. "If you look across what's been happening so far, encouraging vaccinations isn't sufficient."
Allison Levitsky
Allison Levitsky is a reporter at Protocol covering workplace issues in tech. She previously covered big tech companies and the tech workforce for the Silicon Valley Business Journal. Allison grew up in the Bay Area and graduated from UC Berkeley.
Stella Garber
Stella Garber is Trello's Head of Marketing. Stella has led Marketing at Trello for the last seven years from early stage startup all the way through its acquisition by Atlassian in 2017 and beyond. Stella was an early champion of remote work, having led remote teams for the last decade plus.
After a year and a half of living and working through a pandemic, it's no surprise that employees are sending out stress signals at record rates. According to a 2021 study by Indeed, 52% of employees today say they feel burnt out. Over half of employees report working longer hours, and a quarter say they're unable to unplug from work.
The continued swell of reported burnout is a concerning trend for employers everywhere. Not only does it harm mental health and well-being, but it can also impact absenteeism, employee retention and — between the drain on morale and high turnover — your company culture.

Crisis management is one thing, but how do you permanently lower the temperature so your teams can recover sustainably? Companies around the world are now taking larger steps to curb burnout, with industry leaders like LinkedIn, Hootsuite and Bumble shutting down their offices for a full week to allow all employees extra time off. The CEO of Okta, worried about burnout, asked all employees to email him their vacation plans in 2021.
These are all great initiatives to help foster work-life balance after a stressful year. But if you're worried about long-term burnout at your company, you should also look into ways to prioritize team well-being all year round. Just as with building a healthier lifestyle, enacting measures of support on the day-to-day level is where lasting change is made.
Set healthy communication boundaries — and model them
According to a 2020 report by Aviva, 44% of employees say they feel like they "never switch off from work," while 70% of all workers say they regularly check emails and messages outside of work hours. And these habits have consequences: More than half of employees feel like their mental and physical health have suffered due to work pressures.
When employees may not feel like they can draw a line in the sand between their work and personal lives, it's up to leadership to clearly share communication expectations and model healthy boundaries. Encourage employees to turn off all email, Slack and work app notifications outside of working hours, and ensure that managers aren't reaching out to team members after-hours with requests.
Make sure that your company's leaders aren't just paying lip service to employees' right to disconnect, either. That means everyone in leadership — from the CEO down to team managers — should avoid sending emails during off-hours or reaching out to team members during their paid time off. By living the guidelines, leadership can help employees feel psychologically safe to stick to the recommended boundaries.
Just as with building a healthier lifestyle, enacting measures of support on the day-to-day level is where lasting change is made.
Eliminate unnecessary meetings

"Well, that meeting could have been an email." A recent joint study from Harvard Business School and New York University found that the average number of meetings increased 12.9% during the pandemic, while the size of each meeting grew by 13.5%. Meetings are the first and fastest way for your company to free up valuable team time.
Some companies have decided to implement "No-Meeting Wednesdays" to help employees recover. At Trello, employees will take regular "Maker time," where they forego any meetings to focus on creative work. But another option includes taking a closer look at each meeting on an employee's calendar and asking, "Does this meeting really need to exist?"
While some events should happen in real time — such as one-on-ones or difficult conversations — many other meetings can be carried out asynchronously. A project update is a great example of this. Rather than meet every Monday to discuss everyone's progress on a new project, team members can simply add their weekly updates to a list on Trello and respond to one another asynchronously. Everyone's kept in the loop, and no one has to sacrifice an additional hour of their time.
Companywide meetings announcing a new feature are another example. Rather than ask everyone at the company to spend half an hour in a meeting, consider typing the update in an email, sharing on Slack or adding the recap to your company's knowledge base on Trello. The example above takes advantage of Trello's integration with Loom to record and attach a video update for those looking to save time typing.
Cut down on context-switching
According to Blissfully's 2019 SaaS Trends Report, the average employee uses at least eight apps a day to get their work done. It's no wonder 40% of employees are frustrated by the collaboration and communication tools they're expected to use at work. Because they're constantly switching between email, chat, video, documents and more, employees find it harder than ever to focus on the actual work they need to carry out, which stretches out working hours, wastes time and leads to burnout.
To lower the amount of context-switching team members have to do, decrease the number of tools they need to monitor throughout the day. Make it clear that emails and chat messages aren't emergencies and that notifications can be muted while deep work is being carried out. (This is something Trello employees do by setting their "Slack off" hours.) Most of the time, work won't suffer if employees only check their inboxes or Slack messages every couple of hours.
You can also help employees reduce their context-switching by keeping information organized on one platform. According to a 2019 survey by 8x8, nearly 50% of employees say they spend up to two hours a day looking for the information they need to do their jobs. This cuts into valuable time that employees could be spending doing work that matters to them.
Cut back on the amount of time employees need to spend hunting down information by centralizing as much work as possible in a tool stack that is accessible for everyone. For example, if a project is being tracked in Trello, ask the team to keep all progress updates, questions and feedback within the project board, where everyone can see the same timeline view of the work.
Work from other apps in our tool stack is enhanced through integrations, so documentation from Confluence or tickets from Jira are linked and visible to our projects.
Whichever toolset you choose, consider the "single pane of glass" concept: Your teams operate in a busy workplace, so making information visible and discoverable in as few locations as possible goes a long way in reducing frustration and busywork.
Check in on employees regularly
Saving the most important tip for last, invest in manager coaching and resources for recognizing and addressing the warning signs of burnout in employees. Have them check in on employees' stress levels during one-on-one meetings and encourage everyone at the company to take regular vacation and sick days when needed.
Managers should also keep a close eye on how much work employees are taking on. Star employees will often over-commit to work — without complaints — and burn themselves out, which helps no one. Managers need to step in and stop employees from taking on Herculean workloads because, even if someone can do a lot of extra tasks, it doesn't mean they should.
Fortunately, managers who use Trello can see exactly how much work their team members are taking on using the Dashboard view:
With data on task distribution and due-date management, managers can see who is taking on (and completing) a reasonable amount of work and who might be overextending or falling behind. We use data for every other business decision; why not see how it can empower more equitable team management?
Stop the slow burn
The pandemic may have exacerbated employee burnout, but it was an issue long before COVID-19. Unfortunately, there's no single solution that can extinguish burnout, either. Support your employees' ability to focus and work-life balance by focusing on their day-to-day experiences — and you'll stop burnout from smoldering on for too long.
Trello moves teamwork forward by bringing productivity, collaboration and team spirit together in one place. Get a free trial of Business Class to try out Views, including Dashboard and Timeline. And if you want to see how Trello can be implemented across organizations, check out our best practices for setting up a shared toolstack like Trello Enterprise at scale.

Stella Garber
Stella Garber is Trello's Head of Marketing. Stella has led Marketing at Trello for the last seven years from early stage startup all the way through its acquisition by Atlassian in 2017 and beyond. Stella was an early champion of remote work, having led remote teams for the last decade plus.
Protocol | China
Vendors for Nike and even Chinese brands were harassed for not donating enough to Henan.
Collage: Weibo, Bilibili
Zeyi Yang
Zeyi Yang is a reporter with Protocol | China. Previously, he worked as a reporting fellow for the digital magazine Rest of World, covering the intersection of technology and culture in China and neighboring countries. He has also contributed to the South China Morning Post, Nikkei Asia, Columbia Journalism Review, among other publications. In his spare time, Zeyi co-founded a Mandarin podcast that tells LGBTQ stories in China. He has been playing Pokemon for 14 years and has a weird favorite pick.
The No. 1 rule of sales: Don't praise your competitor's product. Rule No. 2: When you are put to a loyalty test by nationalist trolls, forget the first rule.
While China continues to respond to the catastrophic flooding that has killed 99 and displaced 1.4 million people in the central province of Henan, a large group of trolls was busy doing something else: harassing ordinary sportswear sellers on China's livestream ecommerce platforms. Why? Because they determined that the brands being sold had donated too little, or too late, to the people impacted by floods.
The result is something both comical and sad: Because of the countless comments swarming into livestream sessions of Nike and Adidas products to berate the brands, some on-camera staff for the sportswear companies felt necessary to stick pieces of paper to their bodies that said "We support Erke" — a competing Chinese brand that has been heralded for its 50 million RMB ($7.7 million) donation to charities working on the ground in Henan.
In today's China, nationalism finds a way to integrate itself into seemingly any technology innovation. Starting with the COVID-19 lockdown in 2020, livestreaming ecommerce has been one of the highlights of China's tech industry, growing into a trillion-RMB market. Its popularity also means it's vulnerable to populist attacks.
It all started with Erke, a faded, 21-year-old Chinese sportswear brand. On July 21, it executed a PR masterstroke, announcing on social media platform Weibo that it would donate millions in cash and goods to the disaster-stricken area. The brand went instantly viral. People commended Erke for donating an amount of money comparable to much more successful brands, even as the company itself is struggling financially.
The emergence of livestream ecommerce offers Erke a convenient way to convert that surge in popularity into real income. Overnight, millions of people participated in Erke's shopping livestream sessions on Taobao. The viewership of its regular livestream grew from the low thousands to over 19 million by July 24. There were so many purchases that the brand had to apologize for not having enough inventory to meet demand.
"Patriotism sells," Guobin Yang, a professor researching social movement and digital culture at the University of Pennsylvania, told Protocol. "It is a product of popular culture and commerce and is not unique to China. Think about the patriotism in Hollywood movies."
But the patriotic buying frenzy turned dark, quick. It soon became not just about supporting the brand that donated, but also about boycotting the brands that donated too little or too slowly.
Li-Ning, the second best-selling Chinese sportswear brand, became an early target. A day after Erke's announcement, Li-Ning posted on Weibo that it would donate $1.5 million in cash and $2.3 million worth of goods to charities working in Henan.
Social media was not satisfied. One of the Weibo comments, which received over 9,000 likes, reads: "You always advertise your patriotism but you must have gained a lot from raising prices during the time of the Xinjiang cotton [boycott]. When the country is in danger, you donate much less than brands like Anta and Erke."
The angry crowd then left Erke's livestreams and went to Li-Ning's, spamming the comment section with "Erke" or accusing Li-Ning of being a "Han traitor." Recorded videos of the livestream sessions, still available on platforms like Weibo and Douyin, show that some on-camera staff were harassed so thoroughly that they stopped talking and waited in silence for the stream to end.
There's also misinformation circulating around claiming Li-Ning is actually not a Chinese company. Like many Chinese companies, Li-Ning is incorporated in the Cayman Islands.
This is not the first time nationalism has resulted in mass-spamming on livestream ecommerce platforms. Back in March, during the boycott against foreign brands who said they would not use cotton produced in Xinjiang, fervent nationalist trolls — not to mention many ordinary web users — also attacked livestream vendors of Nike and Adidas products. Many of these vendors were just distributors, not Nike or Adidas employees, but that didn't make a difference.
The March boycott actually benefited Li-Ning, which at the time emphasized its Chinese ownership and attracted patriotic buyers. Now it has become the one being boycotted. Unsurprisingly, livestream channels of Adidas and Nike were also attacked (again) after the Henan flooding, even though the two companies have donated to the impacted people in Henan too.
Consumer boycotts are neither new or surprising, said Kacie Miura, assistant professor in political science and international relations at the University of San Diego. "But over the last decade or so, in part because of social media, boycotts of foreign brands that are perceived as having said or done something offensive to China seem to be occurring with greater frequency."
The latest development shows that not just foreign brands but also domestic brands and their employees can become victims of nationalist consumer boycotts. And as livestreaming becomes the dominant marketing tool, it has become a new cultural battleground.
Luckily, like anything on social media, patriotic boycotts disappear as quickly as they arrive. As of Thursday, the trolls have receded, and the ecommerce sellers have gone back to their busy schedule filled with hours of non-stop livestreaming. On social media, people have also started to reflect on, and even denounce, the harassment toward livestream sellers.
One of the only scars left in the visible digital world is in Li-Ning's livestream channels. The comment section, usually stuffed with viewer product questions, lies nearly empty. At the peak of attacks, Li-Ning disabled the commenting function to limit the scale of impact. It still hasn't opened it back up.
"I don't think the cyber-nationalists in the stories you shared are true believers," Yang said. "They may attack the Nike brand today, but will just as comfortably wear Nike shoes tomorrow. Their nationalism is part of their consumerism more than the other way around."
Zeyi Yang
Zeyi Yang is a reporter with Protocol | China. Previously, he worked as a reporting fellow for the digital magazine Rest of World, covering the intersection of technology and culture in China and neighboring countries. He has also contributed to the South China Morning Post, Nikkei Asia, Columbia Journalism Review, among other publications. In his spare time, Zeyi co-founded a Mandarin podcast that tells LGBTQ stories in China. He has been playing Pokemon for 14 years and has a weird favorite pick.
Power
Subscription gaming promises to upend gaming. The jury's out on whether that's a good thing.
Image: Christopher T. Fong/Protocol
Nick Statt
Nick Statt is Protocol's video game reporter. Prior to joining Protocol, he was news editor at The Verge covering the gaming industry, mobile apps and antitrust out of San Francisco, in addition to managing coverage of Silicon Valley tech giants and startups. He now resides in Rochester, New York, home of the garbage plate and, completely coincidentally, the World Video Game Hall of Fame. He can be reached at nstatt@protocol.com.
Subscription services are coming for the game industry, and the shift could shake up the largest and most lucrative entertainment sector in the world. These services started as small, closed offerings typically available on only a handful of hardware platforms. Now, they're expanding to mobile phones and smart TVs, and promising to radically change the economics of how games are funded, developed and distributed.
Of the biggest companies in gaming today, Amazon, Apple, Electronic Arts, Google, Microsoft, Nintendo, Nvidia, Sony and Ubisoft all operate some form of game subscription. Far and away the most ambitious of them is Microsoft's Xbox Game Pass, featuring more than 100 games for $9.99 a month and including even brand-new titles the day they release. As of January, Game Pass had more than 18 million subscribers, and Microsoft's aggressive investment in a subscription future has become a catalyst for an industrywide reckoning on the likelihood and viability of such a model becoming standard.
Subscription services have existed in gaming for decades, both for individual games like World of Warcraft and for console platform services like Sony's PlayStation Plus. But a new wave of game subscriptions — Netflix-style, all-you-can-play buffets — have only just begun emerging in the last few years. Now, as these subscriptions are married to nascent but fast-growing cloud gaming services that allow you to stream games to almost any screen, the industry is bracing itself for a potential paradigm shift akin to what happened to television, film and music.
"It's probably the likes of Netflix and Spotify that have ended up pushing us to this point in games," said Craig Chapple, an industry analyst with the firm Sensor Tower. "How many times have you heard, 'When's the Netflix of gaming coming?'" (Netflix, it turns out, is getting into gaming itself, although it's tempered expectations by saying it will focus on mobile games first.)
It's not clear the industry is ready, or that the economics of gaming today can withstand a full-blown switchover to a subscription and streaming-only world. Video games come in many shapes and sizes, and monetize in vastly different ways. One game might cost $4.99, another $69.99. Some are free, while others charge as much as $14.99 a month just to access.
It's unlikely the whole industry would ever shift to subscription bundling because of these factors. But it's also not clear what might fall through the cracks if most of the biggest game studios do transition in some way away from selling individual games and instead embracing a mix of free-to-play and subscription bundling.
"I am reluctant about subscription services. It's worse than in music. The potential risks here are huge," said Rami Ismail, an independent game developer and consultant who co-developed a series of hit games under the label Vlambeer. "The amount of money that goes into a video game compared to an album is relatively large. There are more people working on them, and it takes more time to make them."
Unlike Hollywood or the music industry, which can standardize pricing because the length and presumed value of a single song or movie is more or less agreed upon, the video game industry has resisted distribution models other media adopted more than 10 years ago. Many consumers still buy games on Blu-ray discs sold in shrink-wrapped plastic boxes at brick-and-mortar retail stores.
"We're looking at the same model [as the music industry]," Ismail added. "People aren't going to pay more for the game subscription than they are for the Spotify subscription. I don't think I could meaningfully argue that people play more games than they listen to music."
The perils of subscription gaming
The game industry's slow adoption of new distribution models has helped create an atmosphere of apprehension around subscription services. It's not necessarily because everyone is resisting change, but rather because it seems an almost Herculean task to yank a ship as large as the nearly $200 billion video game business into the future all at once.
"It's very hard to launch a $120 million game on a subscription service charging $9.99 a month," Shawn Layden, a former PlayStation exec in charge of its internal studios, told Gamesindustry.biz this week. Layden's concern is that the kinds of games that are most at home on subscription services — big-budget console games sold for between $60 and $70 nowadays (like the kind Sony still makes) — aren't catering to a large enough customer base to recoup development costs through a subscription service. That's especially true, he said, as the cost of making those AAA games has ballooned in recent years, all while the price has remained in the same $10 range.
A subscription service doesn't necessarily work for all types of games. Image: Microsoft
"You pencil it out, you're going to have to have 500 million subscribers before you start to recoup your investment. That's why right now you need to take a loss-leading position to try to grow that base," Layden added. "But still, if you have only 250 million consoles out there, you're not going to get to half a billion subscribers. So how do you circle that square? Nobody has figured that out yet."

Layden's math may be a bit of an exaggeration. Microsoft's Xbox Game Pass most likely does not need half a billion subscribers to make it a profitable and sustainable enterprise. But it does need tens of millions, and perhaps even hundreds of millions, to become a true Netflix-for-games platform, one that can recoup investments on all the games Microsoft wants to include on release day, and the many more games from non-Xbox owned studios it will need to pay for to keep people subscribed.
Take-Two President Karl Slatoff expressed similar concerns last fall, saying on an investor call, "We're highly skeptical that subscriptions will be the only way or the primary way that interactive entertainment is distributed." He added that the typical consumption of video games vastly dwarfed how much consumers pay for them, making them a better deal when sold individually than when bundled. "That's because of the way people consume it. And the price point for owning a title, which is very reasonable and very, very low, actually, on a per-hour basis."
Microsoft bought Bethesda Softworks parent company ZeniMax Media last fall for $7.5 billion as part of a strategy to bring more game studios under its wing and release those developers' backlogs and future games on Game Pass. If Microsoft owns the intellectual property, it can release a new title on Game Pass on the same day it's sold for $60 or $70 everywhere else, as it plans to do with upcoming hits like Bethesda Game Studios' Starfield. That's a huge incentive to sign up for Game Pass, and it's a viable strategy because Microsoft earns enough revenue through its other products and services to make up for it.
"Now, Microsoft can say, 'Subscribe to us. We've got all these first-party studios and also third-party studios,'" Chapple said. "Subscription potentially also makes gaming a bit more accessible. You're not forking out that $60 or $70 to play one game. You're forking out a monthly fee that's quite low to access a whole variety of games." But Microsoft will still have to convince many more third-party developers to join Game Pass to keep subscriber numbers growing, and that means compensating them fairly so they keep coming back.
Microsoft declined to answer individual questions for this story, but it did provide Protocol a statement on its stance on subscription gaming and the way it compensates developers who join Game Pass. "We strive to build a platform where our creative partners can find success," a company spokesperson said. "Our model for how we support and compensate developers who participate in Game Pass is designed to be flexible and was built based on partner feedback. This includes options like fees, bonuses based on usage, and more."
The big free-to-play question
Game developers have offset rising development costs over the years through the use of microtransactions, such as loot boxes and the selling of cosmetic items like character skins. In fact, many developers have simply taken the path of least resistance and opted to design their games as entirely free to play, monetizing the experience through in-game purchasing. Those kinds of games — Fortnite, Roblox, Call of Duty: Warzone, to name a few — do not require subscription platforms at all because they are already at everyone's fingertips for free.
"Free-to-play doesn't fit into a subscription," Chapple said. He noted that there could be a world in which subscription services cover the cost of some in-game microtransactions, but that would "destroy the design of the game, and just cap revenue." Genshin Impact and PUBG Mobile didn't need Xbox Game Pass to become some of the highest-grossing games in the world. All they needed were apps on multiple platforms and a free-to-play business model.
It's likely more games in the future are modeled after those free-to-play hits rather than designed to be bundled into a subscription platform. But there will always be an appetite for big-budget console titles like Sony's upcoming sequels to Horizon Zero Dawn and God of War that cannot be given away for free.
The same is true for breakout indie hits like developer Acid Nerve's new action-adventure title Death's Door, which launched exclusively this month on Xbox devices and PC for $19.99. Critically, the deal Acid Nerve and publisher Devolver Digital struck with Microsoft did not include availability on Xbox Game Pass.

"There's always a bag of money somewhere involved that entices people to take that risk with their work. A lot of those deals are what are keeping a lot of beloved studios open right now," Ismail said. "For a lot of developers this is sort of the new reality. We're not in the business of selling to consumers. We're in the business of selling to platforms, and platforms monetize those games and hopefully give a kickback."
Still, Ismail said it's not clear how that translates to subscription services, which risk undervaluing games as consumer products in the same way streaming music and television made it easier for more people to stop buying CDs and DVDs.
"I have no idea where this is going. I understand how exclusives work and how people make money off exclusives. But with the subscription models, things are obviously new and shifting to a new place," Ismail said. "That's where we're headed, whether we like it or not. On Xbox, people pay $9.95 or $15. How am I going to compete with my $10 game?"
What's fair compensation in a subscription gaming future?
Concern for indie developers has been a focal point of recent discussions around subscription gaming, especially regarding how those services share revenue. One model, an engagement-based revenue-sharing system, is one that might gain traction.
Google Stadia recently implemented it for its Pro subscription tier, offering developers 70% of revenue based on how many days a subscriber signs into the game on Stadia. It's extra revenue for game makers, but it also evokes controversial models like that of Spotify, in which musicians are paid fractions of a penny per stream.
"I feared this day. I warned about this for years and feel no one really took it seriously. Devs being paid based on playtime is the true horror of the subscription-based future — it's the death of creativity, of shorter experiences. I hate this with every fibre of my being," gaming news curator Ryan Brown tweeted on the day of the announcement.
Brown told Protocol he now understands that Stadia Pro also involves other financial incentives brokered directly with Google, and that the revenue a game developer earns isn't solely from the revenue share. But, he said, "I still have very serious concerns regarding monetizing playtime like that. Seems inevitable that'll become the future focus of streaming subscription services."
It should be noted that Stadia Pro is much different than Game Pass, and concerns about its revenue-sharing model do not foretell what Microsoft might implement, though the company did tell Protocol it has "bonuses based on usage." Unlike Game Pass or other cloud offerings, Stadia Pro adds a small number of free games every month and advertises its $9.99 subscription mostly as a way to get discounts on full-price purchases and added benefits like 4K resolution support. In that way it is more similar to platform services like Sony's PlayStation Plus and Microsoft's Xbox Live Gold.
"Our goal while creating Stadia's new 70% revenue-share program was to be as fair as possible, with engagement measured via session days to ensure that different types of game genres weren't adversely impacted," said Alan Joyce, Google Stadia's senior product manager. "For example, if we had merely measured engagement based on total time played, then partners offering narrative-focused RPGs might see drastically more revenue than those with games from pick-up-and-play genres like roguelikes."
Joyce said that "ultimately, no one measure approach is perfect," and the company says it has other methods for generating revenue, like a new affiliate program and a more generous revenue share on full-game purchases.
Still, if the industry does shift toward subscription models en masse, it will likely involve standardized rates, something gaming platforms have resisted and game developers clearly fear. "Even if it's daily, a player might finish [an indie game] in one day or several days. They're not coming back day after day every month. That developer gets a small share of the pie," Chapple said. "It's up to the developer to see if that undervalues their product."
"Platforms right now need to aggressively court developers. At some point they're going to hit a critical mass, and they wouldn't need to do that anymore. At that point, we're at the mercy of the people running those platforms," Ismail said. It's not exactly a rosy future, and he admitted it's not one small developers are being given much of a choice about. But he added the silver lining is that game makers are used to maneuvering such tectonic shifts in the business, and that one way or another, the people who create video games will figure out how to survive.
"Games are woefully unorganized. We don't have the protections that movies or music have," Ismail said. "But we are relatively flexible and pretty adaptive."
Nick Statt
Nick Statt is Protocol's video game reporter. Prior to joining Protocol, he was news editor at The Verge covering the gaming industry, mobile apps and antitrust out of San Francisco, in addition to managing coverage of Silicon Valley tech giants and startups. He now resides in Rochester, New York, home of the garbage plate and, completely coincidentally, the World Video Game Hall of Fame. He can be reached at nstatt@protocol.com.
Protocol | Policy
The new FTC chair is trying to get herself, and the sometimes timid tech-regulating agency she oversees, up to speed while she still can.
Photo: Graeme Jennings/AFP via Getty Images
Ben Brody
Ben Brody (@ BenBrodyDC) is a senior reporter at Protocol focusing on how Congress, courts and agencies affect the online world we live in. He formerly covered tech policy and lobbying (including antitrust, Section 230 and privacy) at Bloomberg News, where he previously reported on the influence industry, government ethics and the 2016 presidential election. Before that, Ben covered business news at CNNMoney and AdAge, and all manner of stories in and around New York. He still loves appearing on the New York news radio he grew up with.
"When you're in D.C., it's very easy to lose connection with the very real issues that people are facing," said Lina Khan, the FTC's new chair.
Khan made her debut as chair before the press on Wednesday, showing up to a media event carrying an old maroon book from the agency's library and calling herself a "huge nerd" on FTC history. She launched into explaining how much she enjoys the open commission meetings she's pioneered since taking over in June. That's especially true of the marathon public comment sessions that have wrapped up each of the two meetings so far.
"The agency's decisions in actions affect the lives of so many people around the country," Khan explained, and those public comment opportunities "have been hugely important in surfacing issues that might not have been front-of-mind for commissioners."
Indeed, the comments have become something of an open mic on consumer protection and antitrust, and so far surfaced frustrations from across the U.S. with food delivery apps, right-to-repair limits, connected devices and more.
Khan has moved to streamline the FTC's process for adopting new rules to govern unfair or deceptive practices that are widespread in the U.S. economy. These venting sessions may well provide the basis for those agency efforts, even though such broad rule-makings led Congress to prune the agency's power in the 1980s.
But the public comments seem to provide something else for Khan — a way to get herself, and the whole FTC, up to speed on the biggest issues affecting businesses and consumers while Congress and the White House still want the agency to move quickly.
"My approach generally is really to make sure at a first order level we're understanding fully what's going on," said Khan, a 32-year-old law scholar who became a leader of the movement for antitrust reform, and now one of its chief enforcers, in just a few short years. She said she's especially interested in the incentives at work in particular markets and business models.
As she spoke at FTC headquarters, she alluded to the various criticisms of the agency: that it doesn't fully understand the would-be tech giants and the digital markets they've come to dominate, that it's pulling its punches even with the powers it has, that it's too afraid of losing in court and setting bad precedent.
Khan said many of those criticisms are fair and that the FTC's worry about the state of its powers in particular was getting in the way of needed enforcement. "If you're not bringing cases, you're not signaling that there are any problems in the market," she said.
The agency has recently seen some stinging losses in court. The Supreme Court in April curtailed the FTC's authority to quickly secure money for consumers, and in June a federal court temporarily dismissed its marquee antitrust case against Facebook.
For now, though, Congress and the White House seem inclined to back the FTC in corralling tech after years of companies facing virtually no regulation and insisting they've done nothing wrong. The gridlocked Congress, for instance, has looked to the FTC on issues like privacy and competition. President Joe Biden, in naming Khan as chair, seemed to take for granted the criticisms that the FTC has for decades been too timid and intellectually out-gunned under Democratic and Republican administrations alike.
In July, Biden even issued his own sweeping order on competition, which Khan called "a hugely significant document." Then there have been her own efforts — to speed up rule-makings, to remove the agency's self-imposed limits on its powers over "unfair methods of competition," to issue guidance boosting consumers' rights to repair their devices and to clear the way to require more disclosure of future deals from those who break the merger laws. The monthly open meetings are new, too.
"It's, what — week five, week six for us?" she said, adding that she's giving herself the rest of the summer to "understand how the agency works" and get a sense of what's already being worked on so she can implement her agenda.
Khan is hardly working alone. The agency's chief technologist recently floated the idea of forcing companies to give up algorithms built on data abuses and restructuring companies that "sacrifice security" illegally. Khan and the other commissioners also spent Wednesday testifying in a congressional hearing about what kinds of additional consumer protection powers and funding the agency is seeking.
It's a long and ambitious set of changes to have rolled out in just a few weeks, far more than the bread-and-butter patrolling for scams and potentially anticompetitive mergers that has defined the FTC's efforts in recent decades. And those are just the things Khan will talk about. She and an aide declined to answer questions about the Facebook case, which the FTC must re-file by mid-August to continue, or its Amazon investigations, or the two companies' efforts to have her recuse herself from their cases because of her prior work in law journals and Congress.
The recusal petitions are the most obvious attempt to reshape how Khan is doing things, but she's also facing plenty of criticism. The two Republican commissioners said the recent changes at the FTC create uncertainty for businesses and discard guardrails that courts and Congress have urged on an agency that was once derided as a "National Nanny." They also claimed they've been kept out of the decision-making loop on the shifts, despite Khan's assertions that she's trying to increase transparency at the agency.
"These changes seem to be a clear attempt by the new chair and the Biden-Harris administration to consolidate power in order to pursue an agenda that will completely re-shape our economy," Rep. Cathy McMorris Rodgers, the top Republican on the House's powerful Energy and Commerce Committee, said at a Wednesday oversight hearing.
McMorris Rodgers said that, given the changes, it's "hard to justify" the FTC's regular pleading for more money and power, and Rep. Gus Bilirakis, the top Republican on the subcommittee holding the hearing, even announced his office was soliciting messages from FTC whistleblowers.
"This committee definitely cares about the FTC process remaining open and transparent," Bilirakis said.
For instance, two recent bills, out of several proposed by Republican members, would create time limits on consent decrees — meaning FTC settlements with companies would have built-in expiration dates — and raise standards for the FTC to declare certain practices "unfair." The bills stand little chance in the Democratic-controlled House, and even some Republican members have joined with Democrats to urge the FTC to move forward on tech. But the risk to Khan's agenda is hardly theoretical.
Congressional elections come every two years, and Republicans will surely return to power at some point. Congress, even under Democrats, has previously rebuked the FTC. Perhaps most famously, the agency's attempts to regulate children's advertising in the 1970s prompted a campaign from advertisers that damaged the agency's reputation and resulted in lawmakers reining in the agency's regulatory powers.
The cycle of the agency pushing harder on rules and cases, only for Congress to yank it back, goes much further than the Trump or Obama administrations. The pattern dates all the way back to the first decade of the FTC, which was founded in 1914.
Khan made clear she's aware of this: The old book she brought along, which she picked up during an earlier stint as an agency staffer, is from the FTC's 1918 report on the meatpacking industry.
"This is actually the report and subsequent action that then led the agency to have its jurisdiction limited in this area," she explained. "There was a sense that the agency had gone too far and investigated too hard."
Khan said the changes she's pursuing are often about trying to fully leverage what makes the FTC unique, especially its ability to police "unfair methods of competition" and "unfair or deceptive acts or practices."
"That's one core prism of how I'm thinking," Khan said. "I'm sure some of this thinking will evolve."
Ben Brody
Ben Brody (@ BenBrodyDC) is a senior reporter at Protocol focusing on how Congress, courts and agencies affect the online world we live in. He formerly covered tech policy and lobbying (including antitrust, Section 230 and privacy) at Bloomberg News, where he previously reported on the influence industry, government ethics and the 2016 presidential election. Before that, Ben covered business news at CNNMoney and AdAge, and all manner of stories in and around New York. He still loves appearing on the New York news radio he grew up with.
Get Pipeline in your inbox
The inside story of the venture capital and startup world.
To give you the best possible experience, this site uses cookies. If you continue browsing. you accept our use of cookies. You can review our privacy policy to find out more about the cookies we use.