To give you the best possible experience, this site uses cookies. If you continue browsing. you accept our use of cookies. You can review our privacy policy to find out more about the cookies we use.
Source Code: What matters in tech, in your inbox every morning
×
×
Sign up for Source Code — David Pierce's daily newsletter on everything that matters in tech.
Braintrust
Presented by

Presented by
Protocol
's experts on the biggest questions in tech.
Get Source Code every morning in your inbox and a special Braintrust edition every Thursday.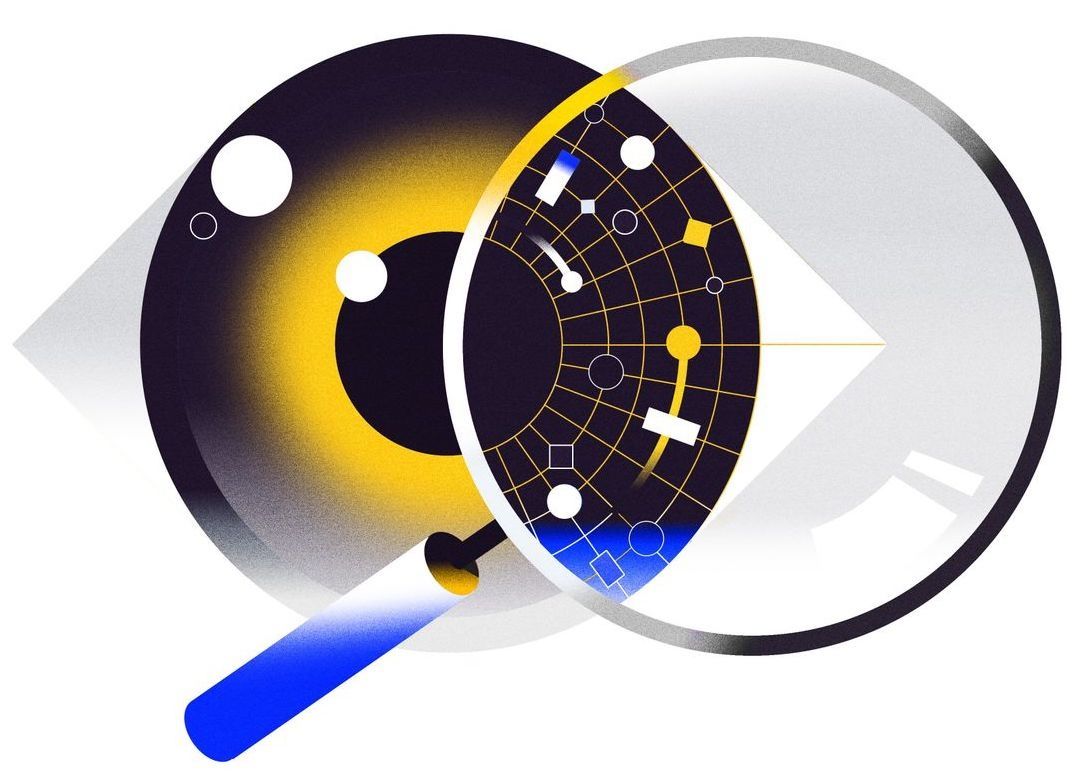 Driverless hospital transports, food deliveries and warehouse technology are among the ways Protocol's Braintrust thinks broader AV mobilization could've changed the coronavirus response.
April 30, 2020
Mark R. Rosekind, Ph.D.
Chief Safety Innovation Officer at Zoox, Inc.
Just consider the opportunities and scenarios if AVs were widely available today: Without risking exposure to "drivers" and using known cleaning protocols that are already available, an individual with symptoms could be picked up and dropped off to waiting health care providers; continual transport could be provided for individuals to essential activities; mobility would be available for appropriate small isolating groups; delivering everything imaginable, like medicine, groceries, packages and more. The use of efficient, on-demand mobility that can move people point-to-point could support any activity where transportation is needed, while not creating exposure risk with a driver. Almost any mobility scenario could be accomplished while limiting health and safety risks.
Future development will certainly be informed and likely enhanced by considering the current and future needs created by this pandemic. Specific scenarios will be identified and solutions defined and implemented to help situations now created by the pandemic. Certainly, delivery systems will be emphasized and the opportunities that can be met with AVs. There likely will be efforts to determine the most effective cleaning protocols and making health and safety procedures transparent to riders and other consumers.
AVs represent another tool in the pandemic fight that could provide effective, safe mobility to help people move about essential activities and beyond once we are no longer sheltering in place.
Raj Kapoor
Chief Strategy Officer & Head of Business, Self Driving at Lyft
It's times like these that underscore the benefits and use cases that autonomous vehicles could provide to positively affect our communities. For example, for people who suspect they might be sick, AVs could serve as a transport option for the person to a hospital or doctor's appointment. We could design AVs with unique passenger compartments, allowing for additional space between individuals in furtherance of social distancing guidelines. Additionally, AVs could also supplement needs for contactless delivery and therefore could operate 24/7 if AVs were more broadly mobilized.
Today, while most AV companies have temporarily paused their road testing, many companies including Lyft's Level 5 are focused on simulated miles. It's very possible that companies with strong simulation capabilities could make significant technological progress during this break in road testing.
Tekedra N. Mawakana
Chief Operating Officer at Waymo
COVID-19 and shelter-in-place guidelines have forced us to reconsider how we interact with the world around us. Before the pandemic, many of us turned on a daily basis to trusted modes of transportation to get to and from work and play, including human-driven ride-hailing, public transportation, and our personal cars.
Now, top of mind for some of us is how clean are these options? How healthy are the people with whom we share rides, buses or subways? Is there a better way? These reflections will help drive increased interest in self-driving technology, and greater awareness of the benefits this technology holds.
At Waymo, we are building the world's most experienced driver, with a focus on fully autonomous driving, allowing us to remove the human vehicle operator over time. The Waymo Driver will be deployed in Waymo One (moving people) and Waymo Via (moving goods) to provide safe and hygienic mobility options.
To date, we've loved seeing the positive reactions from our riders and business partners as we continue to scale our fully self-driving experience. We're committed to helping the public better understand how this technology can improve lives. Ultimately, I believe the pandemic will hasten public acceptance and demand for self-driving services.
Alex Rodrigues
CEO and Co-Founder at Embark
Every day, the $800 billion freight trucking industry continues to move medical equipment, PPE, food, toilet paper and everything else needed to supply the pandemic response. Unfortunately, this requires truck drivers to criss-cross the U.S., Canada and Mexico despite widespread shelter-in-place orders and border closures intended to stop the spread of coronavirus. In order to ensure critical supplies are delivered in time, the federal government has also had to suspend certain hours-of-service rules intended to keep drivers safe and well rested while driving.
In a world with more widespread AV adoption, the freight trucking system would be more resilient, able to scale capacity without compromising safety or efficiency. Embark's transfer hub model envisions local drivers doing pickup and drop-off while self-driving trucks operate hub-to-hub on long haul routes. This allows human drivers to focus on short-haul jobs closer to home while Embark self-driving trucks could operate 24 hours a day without fatigue.
Drivers working in their local community instead of fanning out across the country improves driver quality of life even in normal times — in a pandemic it takes on even more importance, allowing essential goods to be delivered without requiring hundreds of thousands of people to cross from one community into another on a daily basis.
In the future, Embark and local drivers will move critical freight across the country safely and over twice as fast as a single human driver limited to 11 hours per day — and this added resilience will be even more important in a crisis.
Oliver Cameron
Co-Founder & CEO at Voyage
If AVs were widely adopted, our response to the pandemic would be dramatically different.
Moving essential workers or those at-risk around would be significantly safer. Today, many people — especially those who cannot drive a car, like some senior citizens — are trapped. They must make essential trips (e.g., medical appointments), but every time they utilize public transport or a human-driven ride-hailing service, they increase the likelihood of contracting the virus. With fully self-driving technology, those who need to travel could do so without risking exposure from being confined in a vehicle with someone else.
Deliveries would also be significantly safer. Today, millions are reliant on medical, food or grocery delivery. While many companies have adjusted their processes, humans are still intimately involved in almost all steps to move goods to your doorstep. An AV delivery service would drastically reduce transmission risk at both pickup and drop-off.
From a product perspective, AV companies will shift toward building a truly touch-free service that minimizes human contact. Whether it's automated in-cabin cleaning or hands-free boarding, AV companies, including Voyage, are thinking seriously about building a product that can operate safely when another pandemic strikes.
After the crisis, there will be a renewed push — in both the private and public sphere — to accelerate AV development. It is clear self-driving technology can play a significant role in preventing the spread of dangerous viruses, and I am proud of the team at Voyage for focusing on serving those who are most at-risk: senior citizens.
Paul Newman
Founder and CTO at Oxbotica
Delivery: We still want and need goods. Only now it has to be delivered to our door because, if we care about our citizens, we need to behave differently. But we still need to trade and buy. For me, could there be a better clarion call for autonomy? We need vehicles not to move us, but move stuff to us. That needs AVs to work everywhere, not just on the roads, but on pavements, warehouses, hospitals, malls and drive ways. Sounds like a universal autonomy problem. This is clear.
John McNelis
Partner and Co-Chair of Autonomous Transportation and Shared Mobility Practice at Fenwick & West LLP
If autonomous vehicles had widespread adoption, the response to the COVID-19 pandemic would have looked very different in the area of purchasing essential goods and food. With many communities under a shelter-at-home order, people continue to need food and goods. Supermarkets and home improvement stores remain busy, but many people are concerned about interactions with others.
While businesses have taken precautions to ensure physical distancing by limiting the number of customers allowed in a store, creating one-way aisles, erecting physical barriers near cashiers, and placing markings on floors to identify proper spacing between customers waiting in line, many customers are still concerned about being exposed to the virus while shopping.
If there was widespread adoption of automated vehicles in 2020, automated delivery vehicles would be used to safely transport goods and food to people's doors without having to go to stores. A customer would shop and pay online for the food and goods. These ordered products would then be assembled by a store worker whose exposure to the general public is significantly decreased if the store is online only or limits the hours that customers can enter the store. The ordered products would be loaded into a secure compartment in an autonomous delivery vehicle that delivers the products directly to the customer's house. The secure compartment would employ a touchless locking system that opens in response to the customer transmitting or showing a secure code to the autonomous delivery vehicle.
The technical challenges for developing autonomous delivery vehicles are significantly less than those for autonomous vehicles that carry passengers. Autonomous delivery vehicles can operate at low maximum speeds, which reduces the complexity of operation and the risk to pedestrians.
While some companies are currently developing autonomous delivery vehicles, additional companies will see the near-term benefits of having such a delivery vehicle and will pivot their development based on the public's desire to minimize interactions with others during the pandemic.
See who's who in Protocol's Braintrust. (Updated April 22, 2020)
Questions, comments or suggestions? Email braintrust@protocol.com.
Kevin McAllister
Kevin McAllister ( @k__mcallister) is an associate editor at Protocol, leading the development of Braintrust. Prior to joining the team, he was a rankings data reporter at The Wall Street Journal, where he oversaw structured data projects for the Journal's strategy team.