Source Code: Your daily look at what matters in tech.
To give you the best possible experience, this site uses cookies. If you continue browsing. you accept our use of cookies. You can review our privacy policy to find out more about the cookies we use.
×
Get access to Source Code
Want your finger on the pulse of everything that's happening in tech? Sign up to get David Pierce's daily newsletter.
×
Get access to Protocol Index
Need to dive deep into the financial movements that matter to tech? Get Shakeel Hashim's newsletter every Friday.
×
Get access to Protocol Cloud
Are you keeping up with the latest cloud developments? Get Tom Krazit's newsletter every Wednesday.
×
Get access to Protocol Pipeline
Do you know what's going on in the venture capital and startup world? Get Biz Carson's newsletter every Saturday.
×
Get access to Protocol Next Up
Do you know what's coming next up in the world of tech and entertainment? Get Janko Roettgers' newsletter every Thursday.
×
Get access to Protocol Gaming
Want to better understand the $150 billion gaming industry? Get Seth Schiesel and Shakeel Hashim's newsletter every Tuesday.
Where should we send your daily tech briefing?
×
Braintrust
Presented by

Presented by
Protocol
's experts on the biggest questions in tech.
Get Source Code every morning in your inbox and a special Braintrust edition every Thursday.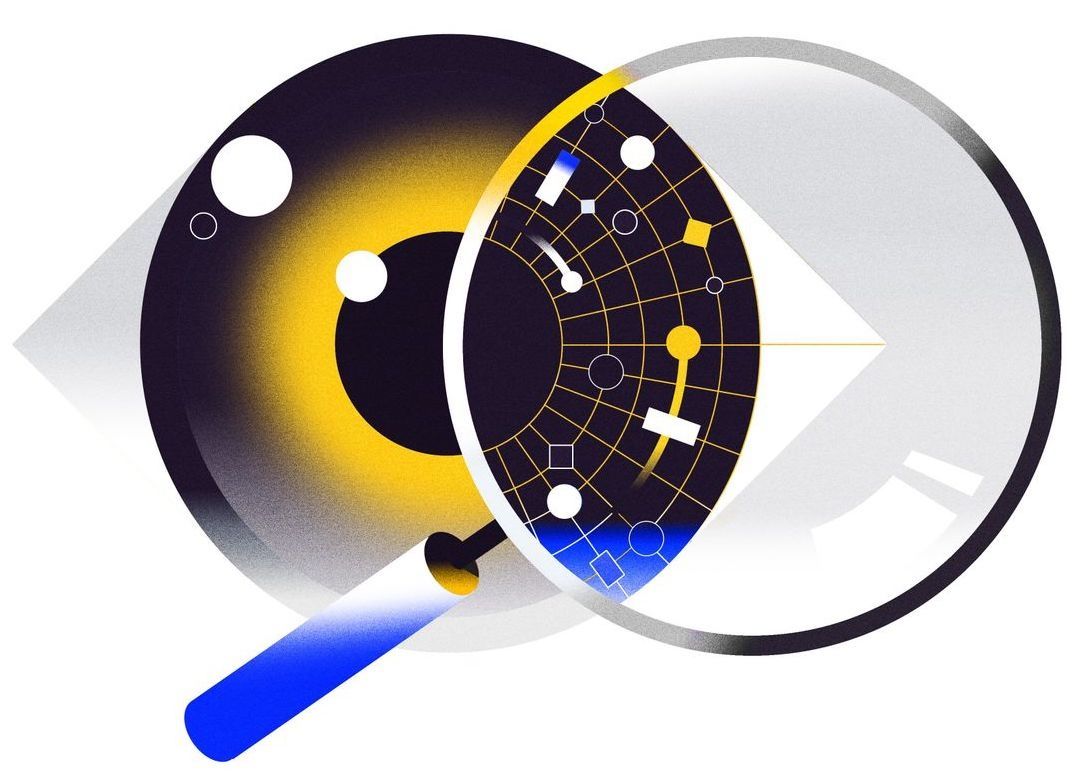 Self-service solutions, new hiring practices and low-code applications may not be seen as the primary focus of pandemic-related digitalization strategies, but members of Protocol's Braintrust say they're all poised to accelerate.
July 30, 2020
Cynthia Stoddard
SVP and CIO at Adobe
Self-service is an undernoted area that will continue to increase in importance, so employees can remain flexible with their work schedules. At Adobe, we leverage artificial intelligence and robotic process automation to further enable self-service, take the human element out of repetitive IT tasks, and shift our employees to higher value work.
Our IT organization recently deployed desktop as a service to some of our employees to provide access to internal systems from devices that aren't managed by Adobe. This effort was prioritized as a way to provide our summer interns and other employees — who couldn't access a managed Adobe device during this era of remote work — access to Adobe internal systems.
When we shifted our entire global workforce of over 22,000 employees to work from home, we knew that our conventional IT support channels would not suffice. Email quickly became the most popular channel for employees to report IT issues. With the help of deep learning and natural language processing, we implemented AI bots in our Help Desk support email channels. Emails are now automatically routed to the correct support queue within six minutes, which has significantly reduced the average time taken to route tickets from 10 hours to less than one hour. We also use a chatbot in our "Work From Home" Slack channel to drive rapid automated responses for employees.
As pandemic restrictions lift, we'll continue to see acceleration in self-service processes in which human interaction and touch is eliminated.
Vivek Ravisankar
CEO and Co-Founder at HackerRank
Remote work and hiring became the norm out of necessity during COVID, and it's clear that they're not going away. When we do see some return to normalcy, I expect that companies will double down on hiring talent remotely. This will make hiring more fair, productive and impactful than it ever has been.
Companies hiring tech talent have begun to recognize that remote hiring is a win for all involved, from the economy to the talent pool. It allows companies to fill positions quickly with qualified talent and opens high-paying tech positions to developers everywhere. We were already seeing the shift toward prioritizing skills over pedigree in hiring. That will now widen to skills over geography, making our tech talent pool more diverse, and our businesses and economy stronger.
University recruiting is a great example. There are 417 undergraduate computer science programs in the U.S., yet most companies recruit tech talent from 15 to 20 name-brand schools like Harvard, MIT and Stanford. This myopic approach represents the world's largest barrier to innovation — companies artificially constrain their talent pool in search of the next Zuckerberg, when many of the country's best coders are actually at schools like Arizona State, USC and UC Irvine.
As we navigate this shift, we have the opportunity to not just replicate in-person hiring but improve upon it. Embracing tools that standardize interviews to ensure every candidate gets an equal shot, or ones that evaluate interviewers so they can reflect on their own biases and preferences, will make the process more fair and impactful.
Jess Keeney
SVP of Development at Ultimate Software and Kronos Inc.
Even once pandemic restrictions lift, we will be living in a new world of work. The concept of remote work as a necessity for business viability, and not a workplace perk, has brought about fast-tracked digitalization in operations and security. The digital transformation of team communication was previously a "nice to have," but now it's essential for everyday workflow and productivity in a virtual environment.
The pandemic has exposed vulnerabilities in traditional "work-life balance," a framework that views career progression as a linear series of hire-to-retire jobs, instead of a multidimensional voyage. In our new distributed workforce, employees are facing challenges ranging from managing child care to medical concerns and general burnout and anxiety incited by economic uncertainty. In the past there has been a lot of buzz around machine learning in human capital management, but now, in the midst of a pandemic, we're seeing real opportunities to support employees through AI augmentation. One example: natural language processing and sentiment analysis technologies that can flag bias in performance reviews or highlight patterns in team feedback and then offer managers actionable insights.
NLP and sentiment analysis are newly essential in that they provide the qualitative data that employers need to stay in tune with their employees, but also overcome the obstacles to employee engagement that come from lack of in-person interaction. This crisis is helping businesses better understand the benefits of these innovations, ultimately setting the stage for integration at a larger scale.
Christina Janzer
Senior Director of Research and Analytics at Slack
An estimated 16 million U.S. knowledge workers began working remotely due to COVID-19 as of March 27. It's still not clear when they'll return to the office, which has caused many organizations to speed up their digital transformation and focus on maintaining culture and improving collaboration among distributed teams. One key element we anticipate continuing after the pandemic is the need to develop a more-connected workplace culture, regardless of whether teams are co-located or distributed.
Through research at Slack, we've found that connecting with colleagues and being able to express yourself at work is a real need. It's easy to misinterpret that and dismiss it as "just water cooler chit chat." But the ability to express yourself, to show humanity at work, and to build trust with colleagues is precisely what fuels a sense of connectedness and purpose. Without that, we're not happy, but we're also not productive. Nearly half of new remote workers didn't feel that same sense of belonging once they started working from home, according to our recent survey of nearly 3,000 knowledge workers.
Fundamentally, organizations will need to adjust the ways teams work together by providing resources and tools to help navigate this change comfortably. People are social creatures, using many nonverbal microexpressions to communicate, which can be difficult to replicate. We're going to have to find new ways to ensure teams feel connected, collaboration is seamless, and companies can maintain the culture that ultimately fuels productivity.
Simon Freakley
Chief Executive Officer at AlixPartners
AlixPartners has been helping clients manage disruption throughout our 40-year history. But recently, the pace of change has accelerated significantly. Disruption cycles have replaced traditional economic cycles becoming the primary driving force in the economy and business' biggest challenge.
Nevertheless, legacy operating models, designed to respond to the ebb and flow of the credit cycle, haven't changed in years. Many companies have remained comfortably complacent. The pandemic has served as a wakeup call.
What has flown under the radar as companies scramble to respond is the preexisting need to transform at the same, constant pace as the change that is disrupting their businesses.
Consider retail. Store traffic has been steadily trending down globally, and online share has doubled over five years. Consumers demand a seamless experience from offline to online, serving all their needs, through all parts of the customer journey, from brand engagement, browsing and product selection, right through to payment. COVID-19 has simply accelerated this trend. To survive, brick-and-mortar retailers must identify what their customers want and how they want it, and reconfigure formats, offerings and locations accordingly. This isn't simply about the addition of extra technology, it's a fundamental requirement for transformation applicable in every sector.
Agility, determination and the willingness to disrupt one's own business have always been qualities that distinguish great leaders, and these qualities are even more crucial today. This pandemic is mercilessly exposing the companies and industries that are far behind the transformation curve. If you're a business leader, change is at your doorstep. If you don't transform now, you never will. And your business won't last.
Dave Wright
Chief Innovation Officer at ServiceNow
As we have entered the COVID lockdown, there have been some interesting swings in technology. At home there has been an increase in the fundamentals of being a digital media presenter as people bought cameras, microphones, video decks, larger monitors, tripods and lighting equipment. In the enterprise there has been more focus on collaboration, on the tools used for video like Zoom and Skype, on tools used for collaboration like Teams and Slack, and in ways of saving cost at a core level and keeping people connected.
What has been happening in the background, that I think might be here to stay, is the increase use of agile development in conjunction with platforms. People have realized that by using a platform-based technology they can rapidly build and prototype applications. Using one platform, employees are realizing they can be agile, yet still retain control and governance. This is happening both within the world of independent software vendors, where we have seen applications being developed from concept to commercial grade in a matter of weeks, for such things as starting to manage a safe return to the workplace, through to contact-tracking application. However, it has also started to happen internally with many customers rapidly learning to develop and operate systems remotely.
I feel that even when we step away from this crisis, some of the lessons learned about the art of developing on a platform will continue to be used in conjunction with low-code/no-code solutions to widen the number of people who can increase the effectiveness of the enterprise.
Karen Jaw-Madson
Principal at Co.-Design of Work Experience
Often these initiatives are so focused on the technical execution, they lose sight of why they are digitalizing in the first place. Increasing effectiveness and efficiency for the business through digitalization is about eliminating friction and enhancing experiences for people. Customer experience and employee experience, as the external and internal connection points for an organization, are always important and will increase in importance going forward toward the future of work. Not everyone fully appreciates this, but those who do will have a competitive advantage. Here are a few tips:
1) Talk to the target users of the experience. Understand the strengths and opportunities of the current CX and EX when it comes to technology.
2) Design or customize the technology around the experience, with people at the core — not the other way around. Make sure you address unmet needs without losing the current "must haves."
3) Implement and sustain well with change management done right. All these require expertise, structure with flexibility, commitment and follow through.
Diego Pantoja-Navajas
Vice President of WMS Cloud Development at Oracle
Oddly enough, the element of business digitalization that has flown under the radar isn't a technology at all. What has been flying under the radar, and what will have to grow in importance once pandemic restrictions lift, is aggressive and visionary leadership that really champions continuous innovation.
Digitalization is such a vast concept that very few companies have been able to really take it on across all organizational boundaries. There is always something holding businesses back: the lack of budget, conflicting priorities, inertia, the list goes on.
However, what this pandemic has spotlighted is that many aspects of business had a lot of rot hidden underneath the surface. There were just too many old technologies, too many broken processes, and too many comfortable people to truly support innovation.
An industry like retail and the rise of ecommerce offers the perfect example of what I mean. A lot of businesses over the last five years talked about digitalization, but for many businesses that meant building a new front end while leaving the back end on 30-year-old technology. A lot of businesses worried about their shopping cart but not about their fulfillment technologies.
True digitalization is about the internalization of digital processes at the core of business culture. I would suggest that businesses consider who is winning in the business environment today. They will see that those businesses that are winning are the ones who looked for leaders who had the vision and appetite for continuous change before the pandemic ever hit. They are leaders who had a holistic view of their value chains and made enhancements everywhere they could in order to support their own virtuous circles.
We will see much more of this after the dust settles. The issue isn't technology. The technology is there. The issue is leadership.
See who's who in Protocol's Braintrust (updated July 29, 2020).
Questions, comments or suggestions? Email braintrust@protocol.com
Kevin McAllister
Kevin McAllister ( @k__mcallister) is an associate editor at Protocol, leading the development of Braintrust. Prior to joining the team, he was a rankings data reporter at The Wall Street Journal, where he oversaw structured data projects for the Journal's strategy team.