To give you the best possible experience, this site uses cookies. If you continue browsing. you accept our use of cookies. You can review our privacy policy to find out more about the cookies we use.
Source Code: What matters in tech, in your inbox every morning
×
×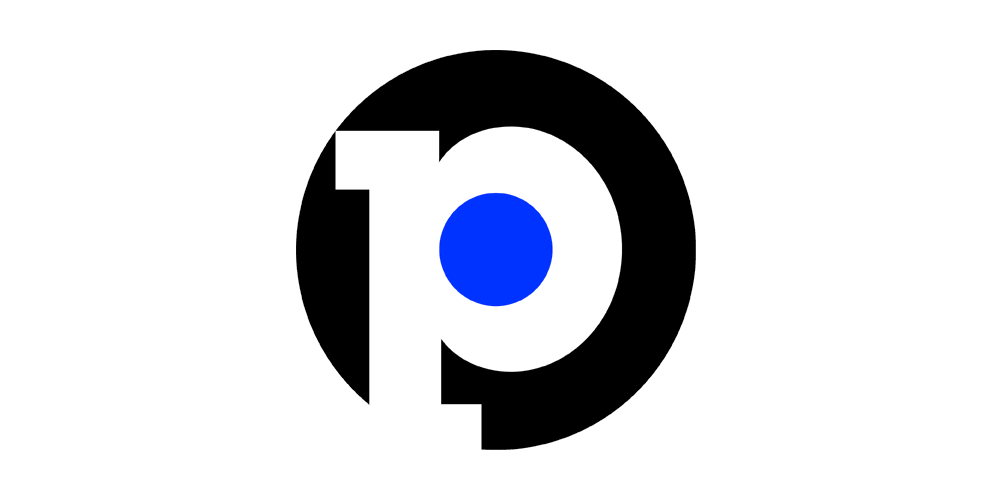 Protocol's newsletters deliver breaking news and analysis on the people, power and politics of tech. Sign up below.
Will be used in accordance with our Privacy Policy
Braintrust
Presented by

Presented by
Protocol
's experts on the biggest questions in tech.
Get Source Code every morning in your inbox and a special Braintrust edition every Thursday.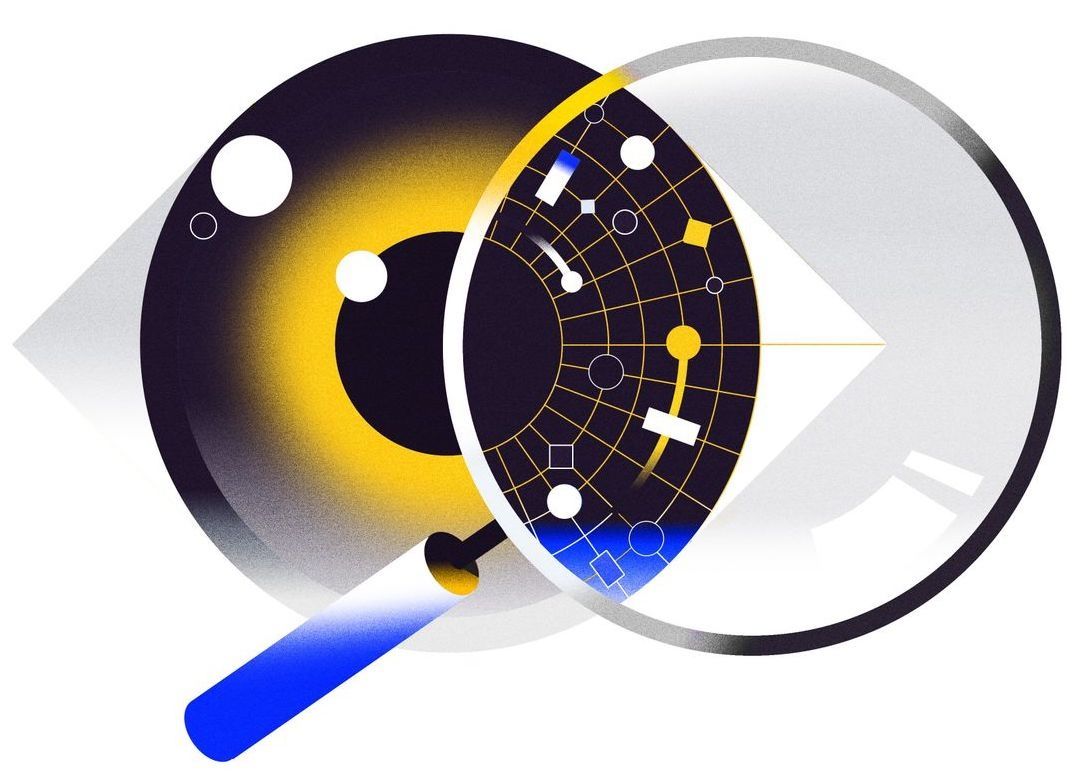 Introducing Protocol's Braintrust
See who's who in our community of experts.
February 5, 2020
Too often, discussions about tech and its impacts are dominated by the loudest voices on Twitter and the purveyors of the hottest take — even as the voices of people with real expertise on the issues go unheard. The Protocol Braintrust will change that.
Protocol is assembling a group of genuine experts to become members of Braintrust — C-suite executives from tech companies and legacy companies dealing with tech's impact; engineers and others who do the hard work of making tech happen; innovators and investors whose startups are on the cutting edge; bankers and lawyers who make deals happen and see the risks around the corners; tech company employees who watch the future unfolding from the inside; and the smartest, most dialed-in thinkers from academia and public policy.
Each week, we'll poll the group on pressing questions in tech and present their views as a snapshot of the smartest, most informed thinking available. And each week, we'll dive deeper with a selected group of Braintrust members who have specific expertise on the issue of the week, publishing responses from them that will give you access to the smartest, best-informed insights available anywhere.
We'll ask the Braintrust to respond to a mix of questions — some that go to big, existential and evergreen issues and long-term trends, and others that offer opportunities to understand their real-time analysis and predictions about the major developments in tech news.
Should you or someone you know be a part of the Braintrust? Contact braintrust@protocol.com
Who's who in Protocol's Braintrust?
Selim Aissi
SVP and CISO, Ellie Mae
Stuart Alderoty
General Counsel, Ripple
Jeremy K. Balkin
Head of Innovation, HSBC Bank USA
Gary Beasley
CEO & Co-Founder, Roofstock
Jenn Bennett
Technical Director, Office of the CTO, Google Cloud

Kobi Bentkovski
CEO and Co-Founder, Water.IO
Asheesh Birla
SVP of Product & Corp Development, Ripple
Doug Brake
Director, Broadband and Spectrum Policy, ITIF
Peter Chapman
President & CEO, IonQ
Rumman Chowdhury
Responsible AI Lead, Accenture
Carl Christensen
CTO and Co-Founder, Spacemaker AI
Topher Conway
Co-Managing Partner, SV Angel
James Cooper
Professor of Law, California Western School of Law

Zachary Crockett
Founder and CTO, Particle
Matt Cutts
Administrator, U.S. Digital Service
Seth Dobrin
VP IBM Data and AI, Chief Data Officer at IBM Cloud and Cognitive Software, IBM
Jennifer Doleac
Director, Justice Tech Lab
Sarah Edwards
Author and Instructor, SANS Institute
Tilman Ehrbeck
Managing Partner, Flourish Ventures

Paul Eremenko
Aerospace Executive and Entrepreneur
Susan Etlinger
Industry Analyst, Altimeter Group
Lucien Foster
Head of Digital Partnerships, BNY Mellon

Summer Fowler
Chief Information Officer, Argo AI

Marcus Fowler 
Director of Strategic Threat, Darktrace
Dario Gil
Director of IBM Research, IBM

John Godfrey
Senior Vice President of Public Policy, Samsung Electronics America

Andrew Graham
CEO and Co-Founder, Borrowell
Kirsten Green
Founding Partner, Forerunner Ventures
Helen Greiner
Army HQE Robotics, Autonomous Systems, and AI, ASAALT

Steve Grobman
SVP and CTO, McAfee
Jonathan Heiliger
General Partner, Vertex Ventures
Doug Hirsch
Co-Founder & CEO, GoodRx

Liz Howard 
Counsel, Democracy, Brennan Center for Justice
John Hultquist
Director, Intelligence Analysis, FireEye, Inc.

Christina Janzer
Senior Director of Research & Analytics, Slack

Karen Jaw-Madson
Principal, Co.-Design of Work Experience
Alex Jiménez
Chief Strategy Officer, Extractable
Raj Kapoor
Chief Strategy Officer, Lyft
Abby Kearns
CEO & Executive Director, Cloud Foundry Foundation
Raffi Krikorian
Managing Director, Emerson Collective

Chad Latz
Chief Innovation Officer, BCW
Susan Liautaud
Founder, The Ethics Incubator

David Linthicum
Chief Cloud Strategy Officer, Deloitte Consulting
Kimber Lockhart
CTO, One Medical
Roxana Marachi
Associate Professor of Education, San José State University
Peter Marta
Partner, Privacy and Cybersecurity, Hogan Lovells
Ron Marquardt
Vice President of Technology, Sprint
Evan Marwell
Founder and CEO, EducationSuperHighway
Lena Mass-Cresnik
Chief Data Officer, Moelis & Company
Jason Maynard
SVP Global Field Operations, NetSuite
John McNelis
Chair, Autonomous Transportation/Shared Mobility Practice, Fenwick & West
Bruce Mehlman
Founder, Mehlman Castagnetti Rosen & Thomas
Ann Miura-Ko
Co-Founding Partner, Floodgate
Devie Mohan
Co-Founder and CEO, Burnmark
Matt Murphy
Managing Director, Menlo Ventures
Paul Newman
Founder and CTO, Oxbotica
Jason Oxman
President and CEO, Information Technology Industry Council (ITI)
William Peteroy
Chief Technology Officer, Security, Gigamon
Riana Pfefferkorn
Associate Director of Surveillance and Cybersecurity, Stanford CIS
John Pitts
Policy Lead, Plaid
Sanjay Poonen
COO, VMware
Lila Preston
Partner & Co-Head of Growth Equity, Generation Investment Management
John Rich
COO, Ford Autonomous Vehicles LLC.
Phill Rosen
CEO, Even Financial
Guido Sacchi
SEVP and Chief Information Officer, Global Payments
Yuni Sameshima
CEO, Chicory
Jarmo Sareva
Ambassador for Innovation, Ministry of Foreign Affairs of Finland
Tige Savage
Managing Partner, Revolution Ventures
Emmanuel Schalit
CEO, Dashlane
Marietje Schaake
International Policy Director, Stanford Cyber Policy Center
Mihir Shah
Co-CEO, JLL Technologies
David Siegel
Co-Chairman, Two Sigma
Jon Sobel
Co-Founder and CEO, Sight Machine
Ashok Srivastava
Senior Vice President and Chief Data Officer, Intuit
Jennifer Stojkovic
Executive Director, sf.citi
Mark Surman
President and Executive Director, Mozilla
Tom Taylor
SVP, Amazon Alexa, Amazon
Anne Toth
CEO, Privacyworks
Lourdes M. Turrecha
Founder & Chief Privacy Tech Evangelist, The Rise of Privacy Tech;
Privacy Tech & Law Fellow and Adjunct Professor of Law, Santa Clara University School of Law
Bradley Tusk
Managing Partner, Tusk Ventures
Tien Tzuo
CEO & Founder, Zuora
Peter Ungaro
Senior Vice President and General Manager, HPC and Mission Critical Solutions (MCS), HPE
Rich Uhlig
Director of Intel Labs and Senior Fellow, Intel
Hunter Walk
Co-Founder and Partner, Homebrew
Gabriel Weinberg
CEO and Co-Founder, DuckDuckGo
Jason Wilk
CEO and Co-Founder, Dave
Angela Yochem
Executive Vice President, Chief Digital and Technology Officer, Novant Health
Shelten Yuen
Vice President, Research, Fitbit
Ruby Zefo
Chief Privacy Officer, Uber
Scott Zoldi
Chief Analytics Officer, FICO
Kevin McAllister
Kevin McAllister ( @k__mcallister) is an associate editor at Protocol, leading the development of Braintrust. Prior to joining the team, he was a rankings data reporter at The Wall Street Journal, where he oversaw structured data projects for the Journal's strategy team.
Source Code: What matters in tech, in your inbox every morning
×