Source Code: Your daily look at what matters in tech.
To give you the best possible experience, this site uses cookies. If you continue browsing. you accept our use of cookies. You can review our privacy policy to find out more about the cookies we use.
china
china
author
Shen Lu
None
David Wertime and our data-obsessed China team analyze China tech for you. Every Wednesday, with alerts on key stories and research.
9338dd5bb5
×
Get access to Protocol
Want to better understand the $150 billion gaming industry? Get our newsletter every Tuesday.
Are you keeping up with the latest cloud developments? Get Tom Krazit and Joe Williams' newsletter every Monday and Thursday.
David Wertime and our data-obsessed China team analyze China tech for you. Every Wednesday, with alerts on key stories and research.
Want your finger on the pulse of everything that's happening in tech? Sign up to get Protocol's daily newsletter.
Do you know what's going on in the venture capital and startup world? Get the Pipeline newsletter every Saturday.
Do you know what's coming next up in the world of tech and entertainment? Get Janko Roettgers' newsletter every Thursday.
Hear from Protocol's experts on the biggest questions in tech. Get Braintrust in your inbox every Thursday.
Get access to the Protocol | Fintech newsletter, research, news alerts and events.
Your guide to the new world of work.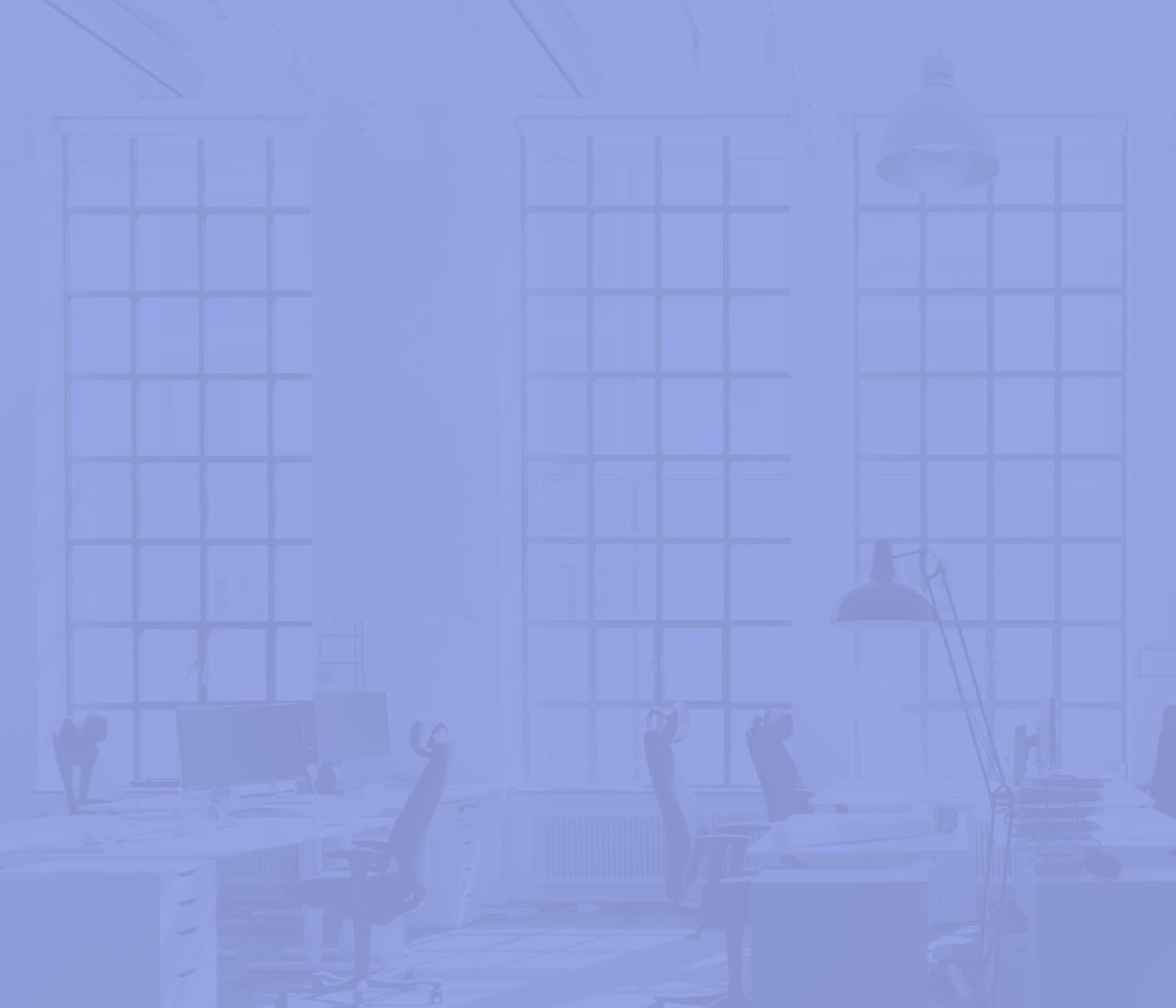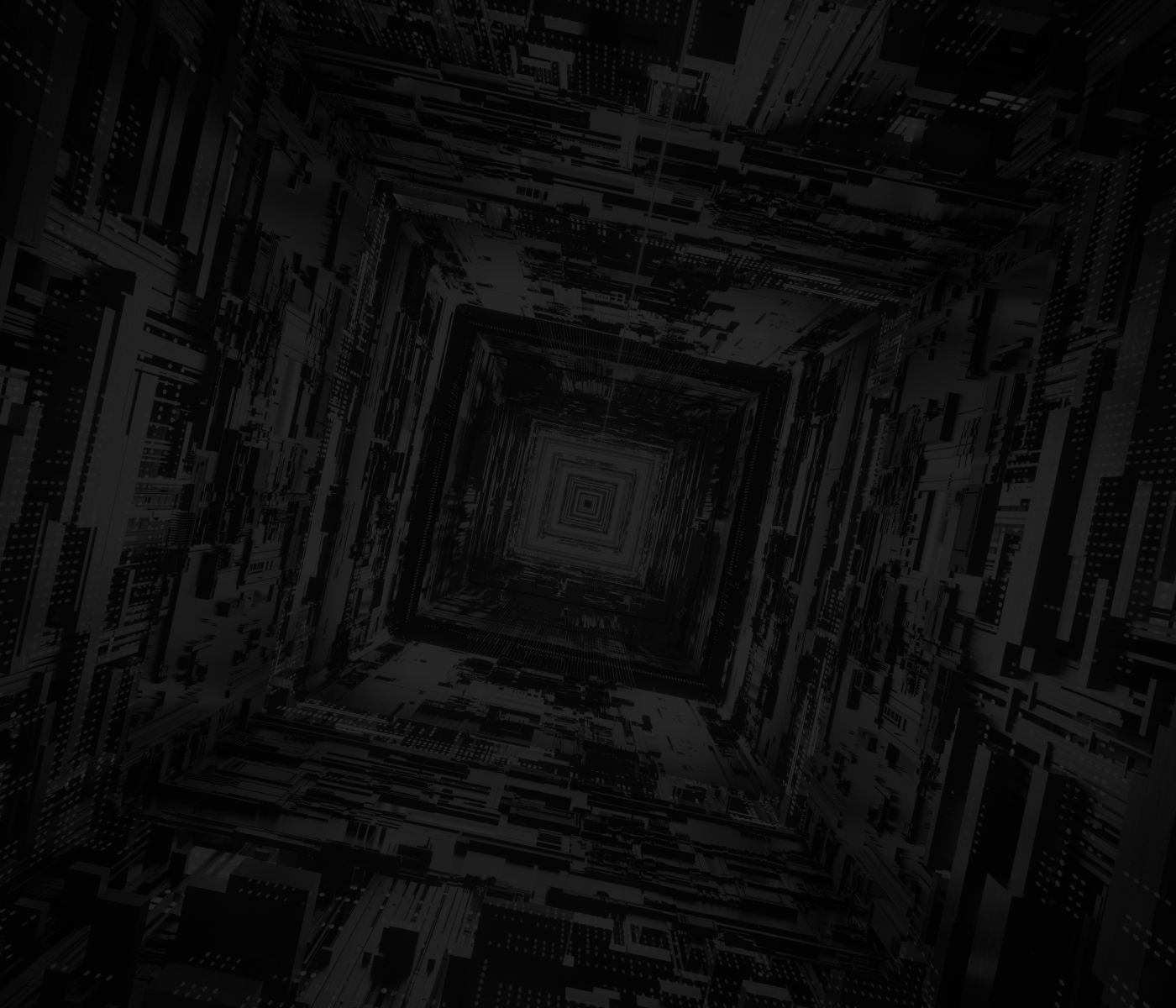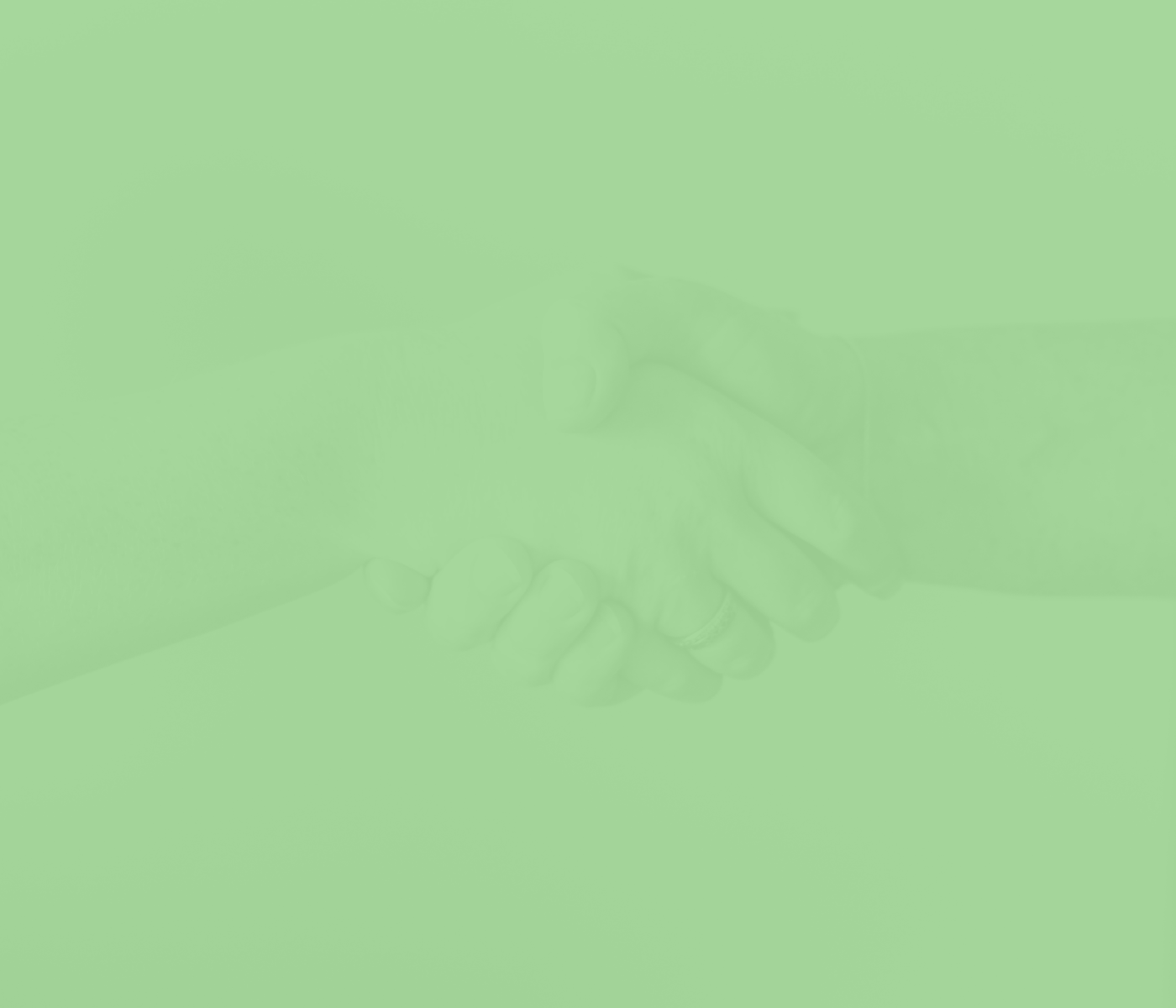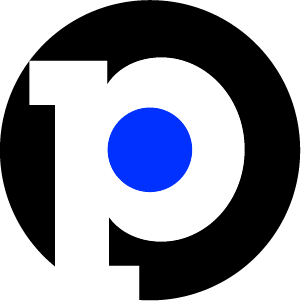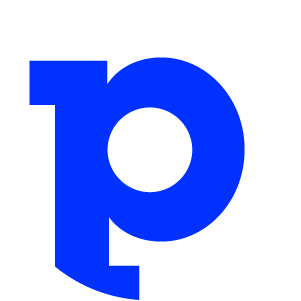 Coverage | Newsletter | Intel | Events
Coverage | Newsletter | Intel
Popular Chinese video-sharing platform BiliBili's website and app appeared to be inaccessible Tuesday night Asia Time.
---
In the U.S., Bilibili's homepage displays as normal, but once clicking on a specific link, a "401 Not Found" message appears. In China, web users have shared screenshots of the app or website that kept loading.
#b站崩了#
or "Bilibili is down," is a trending topic on Chinese social media platform Weibo.
Update, July 13, 2021: Weibo users have reported that three other platforms are also down. Social media platform Douban, Jinjiang Literature City, a major site hosting user-created novels and fan fiction, and AcFun, another popular video site among Chinese ACG (Anime, Comic and Games) fans, also appeared to be inaccessible. All three sites were accessible from the U.S. at the time of the writing.
Update, July 13, 2021: In a post on Weibo, Bilibili traced the inaccessibility to a malfunction in part of its server room equipment.
Shen Lu
Shen Lu is a reporter with Protocol | China. She has spent six years covering China from inside and outside its borders. Previously, she was a fellow at Asia Society's ChinaFile and a Beijing-based producer for CNN. Her writing has appeared in Foreign Policy, The New York Times and POLITICO, among other publications. Shen Lu is a founding member of Chinese Storytellers, a community serving and elevating Chinese professionals in the global media industry.
Protocol | Enterprise
Under the new Google Enterprise APIs policy, the company is making a promise that its services will remain available and stable far into the future.
Photo: Michael Short/Bloomberg via Getty Images 2019
Tom Krazit
Tom Krazit ( @tomkrazit) is Protocol's enterprise editor, covering cloud computing and enterprise technology out of the Pacific Northwest. He has written and edited stories about the technology industry for almost two decades for publications such as IDG, CNET, paidContent, and GeekWire, and served as executive editor of Gigaom and Structure.
Google Cloud issued a promise Monday to current and potential customers that it's safe to build a business around its core technologies, another step in its transformation from an engineering playground to a true enterprise tech vendor.
Starting Monday, Google will designate a subset of APIs across the company as Google Enterprise APIs, including APIs from Google Cloud, Google Workspace and Google Maps. APIs selected for this category — which will include "a majority" of Google Cloud APIs according to Kripa Krishnan, vice president at Google Cloud — will be subject to strict guidelines regarding any changes that could affect customer software built around those APIs.
"It is built on the principle that no feature may be removed or changed in a way that is backwards incompatible for as long as customers are actively using it," Krishnan said. "If a deprecation or breaking change of an API is unavoidable, then we are saying that the burden is on us to make the experience as effortless and painless as possible to our customers."
The announcement is clear recognition of widespread feedback from Google Cloud customers and outright derision in several corners of the internet regarding Google's historic reputation for ending support for its APIs without sufficient notice or foresight. The canonical example was probably the company's decision to shutter Google Reader in 2013 with just a couple of months' notice, which led to a torrent of criticism that persists today.
But while it's one thing to discontinue free consumer-facing services like Reader that Google thinks aren't used widely enough to justify ongoing support, it's quite another to adopt that stance with paying business customers. Even if they're one of only a few customers using a particular service, cloud customers need to know that service will be available and stable far into the future.
"We're striving to leave no dead ends in our products and leave no customer behind, even if this adds significant costs to us," Krishnan said.
Chopping block

When asked if she was familiar with the "Killed By Google" website and Twitter account, run by Cody Odgen as a satirical take on Google's reputation for stability, Krishnan couldn't help but laugh.
"It was pretty apparent to us from many sources on the internet that we were not doing well," she allowed.
Over the last several years, Google Cloud has been trying to shed a well-earned reputation as an engineering-driven organization that considered itself the foremost authority on web-scale infrastructure computing, regardless of what its customers actually wanted to do with its tools. That mindset — bordering on arrogance — really stood out against competitors like AWS, which won the trust of developers and CIOs with its early commitment to cloud customers, and Microsoft, which has nurtured business relationships with nearly every company on the planet over the last several decades.
This mentality began to change in early 2019 after CEO Thomas Kurian was brought in from Oracle to teach Google Cloud how to be an enterprise tech vendor. Kurian hired legions of enterprise salespeople to develop closer relationships with cloud buyers, and also began to steer Google Cloud's product-development culture into a more humble posture.
"Pride is a trap for the unwary, and it has ensnared many a Google team into thinking that their decisions are always right, and that correctness (by some vague fuzzy definition) is more important than customer focus," wrote Steve Yegge, a former software engineer at both Google and Amazon, in an epic post last August excoriating Google's approach to supporting its tools.
Google Cloud has heard that feedback loud and clear, Krishnan said.
"It was not that we didn't have [a deprecation] policy before, it just didn't work for us at scale. It worked much better when you were small, and you have contained customer units or users that you interact with daily," she said. "It absolutely did not work at the scale of cloud, so we had to rethink it."
Under the new Google Enterprise API policy, the company is promising that it won't kill or alter APIs that are being "actively used" by its customers, although it's not exactly clear how "active use" is defined. Should Google decide it needs to deprecate or make a change that will force customers to make substantial alterations to their own software, it will give at least one year's notice of the impending change.
Safe for business
The new program should remove some objections that cloud buyers might have had about Google, but the frequency at which Google makes changes to its APIs under this program will be scrutinized against similar decisions at AWS and Microsoft. Industry watchers believe the two leading cloud providers have made far fewer changes to their services over the past several years compared to Google.
Cloud infrastructure computing is in the late-majority phase of the adoption cycle, and the companies that frantically purchased cloud services amid the pandemic last year are companies that tend to be more risk averse than cloud early adopters. The new API policy will also give current Google Cloud customers a little more assurance that they won't have to repeat all the work it took to move to the cloud a few years down the road if Google decided it no longer wanted to support a service that was critically important to their business.
"These tenets are a much deeper construct that really strikes at the root of how we do work in Google Cloud," Krishnan said. "It's really a shift in the mindset of the organization as we pivot more and more towards doing right by our customers."
More details on the Google Enterprise API policy are available here.
Tom Krazit
Tom Krazit ( @tomkrazit) is Protocol's enterprise editor, covering cloud computing and enterprise technology out of the Pacific Northwest. He has written and edited stories about the technology industry for almost two decades for publications such as IDG, CNET, paidContent, and GeekWire, and served as executive editor of Gigaom and Structure.
Caitlin Barnett, Chainanalysis
Caitlin's legal and compliance experience encompasses both cryptocurrency and traditional finance. As Director of Regulation and Compliance at Chainalysis, she helps leading financial institutions strategize and build compliance programs in order to adopt cryptocurrencies and offer new products to their customers. In addition, Caitlin helps facilitate dialogue with regulators and the industry on key policy issues within the cryptocurrency industry.
Over the last year, financial institutions have experienced unprecedented demand from their customers for exposure to cryptocurrency, and we've seen an inflow of institutional dollars driving bitcoin and other cryptocurrencies to record prices. Some banks have already launched cryptocurrency programs, but many more are evaluating the market.
That's why we've created the Crypto Maturity Model: an iterative roadmap for cryptocurrency product rollout, enabling financial institutions to evaluate market opportunities while addressing compliance requirements.
The crypto maturity model
Level 1: Open for business
The first step for banks is to train staff so that they understand which cryptocurrency businesses their customers are most likely to interact with and the varying amounts of risk those businesses would introduce.
Crypto-friendly banks can also begin taking on cryptocurrency businesses as clients. Silvergate Bank became one of the first banks to work with cryptocurrency businesses in 2013 and, since then, has onboarded over 900 cryptocurrency businesses as clients. In 2018, the bank rolled out the Silvergate Exchange Network, which allows institutional investors to buy cryptocurrency assets from several different exchanges. The bank's stock price has risen over 1,500% in the last year as bitcoin and other crypto assets have rallied.
Financial institutions are also now able to offer many more products and services to cryptocurrency firms. We've recently seen banks like Citi, JPMorgan Chase and Goldman Sachs offer M&A services and advise on IPOs. Many cryptocurrency businesses now also need foreign exchange services and more robust global settlement mechanisms.
Banks can tap into a huge opportunity by taking on cryptocurrency businesses as clients, but only if they do it safely. Luckily, risk assessment in cryptocurrency is actually easier than in most other industries due to the inherent transparency of most blockchain-based assets. Unlike with fiat currency, most cryptocurrency transactions are recorded on a public ledger. That means that with the right tools, banks can monitor cryptocurrency businesses' transactions, ensuring every client they take on fits into their desired risk profile.
Banks can tap into a huge opportunity by taking on cryptocurrency businesses as clients, but only if they do it safely.
Level 2: Synthetic cryptocurrency products
Once a financial institution has become comfortable working with cryptocurrency businesses, it may want to help both retail and institutional customers get exposure to cryptocurrency markets. That doesn't mean they have to enable direct trading of cryptocurrency. Instead, they can offer synthetic, cryptocurrency-based investment products that allow customers to capture some of cryptocurrency's upside without setting up custody infrastructure.
Asset management firm BlackRock recently invested in bitcoin futures, a useful way to test the cryptocurrency market and attract potential clients interested in crypto assets. Firms like Grayscale Bitcoin Trust allow investors to trade shares the same way they would any other public asset.
Long considered a possible game changer in the industry, no cryptocurrency ETFs have received SEC approval yet, though Canadian investment firm Purpose Invest recently launched North America's first ever bitcoin ETF. And asset manager VanEck recently launched an alternative ETF that holds shares in cryptocurrency infrastructure providers like exchanges, miners and storage providers.
Level 3: Custodial services
Custodial services represent the biggest chasm for banks to cross in their cryptocurrency journey, and only a few traditional financial institutions have rolled out such offerings.
However, those that have begun work on cryptocurrency custodial services offer a helpful model for others. BNY Mellon announced plans to launch a custodial platform in partnership with Fireblocks, a cryptocurrency custodial services provider, and digital asset custody company Northern Trust and Standard Chartered Bank announced plans to partner on a similar solution called Zodia Custody. Asset manager Fidelity took a different approach, using its early start to build its own custodial platform from scratch.
So far, traditional financial institutions have mostly steered clear of offering custodial services for retail customers, but fintech platforms offer an example of how they might do so. Square launched its cryptocurrency custody solution in 2018 by building its own cryptocurrency custody platform called Subzero, allowing its customers to buy over $4.5 billion worth of cryptocurrency in 2020.
The key lesson: While Square and Fidelity show that it's possible to go it alone, many financial institutions are partnering with companies that already have deep cryptocurrency expertise to launch their custodial services. That allows them to test a radical new offering with fewer resources invested, while also drawing on outside cryptocurrency expertise.
Level 4: Beyond custody
Very few financial institutions have gone beyond custodial services in their adoption of cryptocurrency. Fidelity recently announced plans to provide institutional clients the ability to pledge bitcoin as collateral in DeFi-based loans in partnership with BlockFi.
Payments are another place traditional financial institutions can incorporate cryptocurrency. Visa recently partnered with BlockFi to roll out the first ever credit card to give customers bitcoin rewards on all purchases they make, and has a partnership with Crypto.com to release a debit card that allows customers to use their cryptocurrency holdings for purchases.
Cryptocurrency trading is the next service we expect to see mainstream financial institutions offer. Goldman Sachs has already made some cryptocurrency trading possible for institutional clients through its cryptocurrency trading desk. But with the success of exchanges like Coinbase, we expect financial institutions to offer these services to retail clients as well.
Good times ahead
With cryptocurrency becoming increasingly mainstream, banks are no longer viewing it as money for criminals or looking for ways to ban it. Instead, they're recognizing the ways it can help their customers while driving revenue and trying to incorporate it into their larger strategies.
Want to learn more about how funds move around the cryptocurrency ecosystem? Check out Chainalysis Market Intel for real-time metrics to inform investment decisions and improve your understanding of the industry landscape. Sign up for the Market Intel Report and get our latest data and analysis delivered straight to your inbox every week.
Caitlin Barnett, Chainanalysis
Caitlin's legal and compliance experience encompasses both cryptocurrency and traditional finance. As Director of Regulation and Compliance at Chainalysis, she helps leading financial institutions strategize and build compliance programs in order to adopt cryptocurrencies and offer new products to their customers. In addition, Caitlin helps facilitate dialogue with regulators and the industry on key policy issues within the cryptocurrency industry.
The news sparked a rally in the values of bitcoin and other cryptocurrencies.
Photo: David Ryder/Getty Images
Benjamin Pimentel
Benjamin Pimentel ( @benpimentel) covers fintech from San Francisco. He has reported on many of the biggest tech stories over the past 20 years for the San Francisco Chronicle, Dow Jones MarketWatch and Business Insider, from the dot-com crash, the rise of cloud computing, social networking and AI to the impact of the Great Recession and the COVID crisis on Silicon Valley and beyond. He can be reached at bpimentel@protocol.com or via Signal at (510)731-8429.
Amazon is looking to hire a digital currency and blockchain expert suggesting a plan to let customers accept cryptocurrencies as payments.
The tech giant's job opening says Amazon is looking for "an experienced product leader" to help develop the company's "digital currency and blockchain strategy and roadmap" Amazon is looking for product leader with expertise in blockchain, distributed ledger, central bank digital currencies and cryptocurrency.
The news sparked a rally in the values of bitcoin and other cryptocurrencies. Bitcoin and Dogecoin were up about 12% late Monday morning, while Ether was up 10%, according to CoinMarketCap.
Benjamin Pimentel
Benjamin Pimentel ( @benpimentel) covers fintech from San Francisco. He has reported on many of the biggest tech stories over the past 20 years for the San Francisco Chronicle, Dow Jones MarketWatch and Business Insider, from the dot-com crash, the rise of cloud computing, social networking and AI to the impact of the Great Recession and the COVID crisis on Silicon Valley and beyond. He can be reached at bpimentel@protocol.com or via Signal at (510)731-8429.
Protocol | Policy
The Global Internet Forum to Counter Terrorism announced a series of narrow steps it's taking that underscore just how fraught the job of classifying terror online really is.
Photo: Paul Morigi/Flickr
Issie Lapowsky
Issie Lapowsky ( @issielapowsky) is Protocol's chief correspondent, covering the intersection of technology, politics, and national affairs. She also oversees Protocol's fellowship program. Previously, she was a senior writer at Wired, where she covered the 2016 election and the Facebook beat in its aftermath. Prior to that, Issie worked as a staff writer for Inc. magazine, writing about small business and entrepreneurship. She has also worked as an on-air contributor for CBS News and taught a graduate-level course at New York University's Center for Publishing on how tech giants have affected publishing.
A little over a month after the Jan. 6 riot, the tech industry's leading anti-terrorism alliance — a group founded by Facebook, YouTube, Microsoft and Twitter — announced it was seeking ideas for how it could expand its definition of terrorism, which had for years been more or less synonymous with Islamic terrorism. The group, called the Global Internet Forum to Counter Terrorism or GIFCT, had been considering such a shift for at least a year, but the rising threat of domestic extremism, punctuated by the Capitol uprising, made it all the more clear something needed to change.
But after months of interviewing member companies, months of considering academic proposals and months spent mulling the impact of tech platforms on this and other violent events around the world, the group's policies have barely budged. On Monday, in a 177-page report, GIFCT released the first details of its plan, and, well, a radical rethinking of online extremism it is not. Instead, the report lays out a series of narrow steps that underscore just how fraught the job of classifying terror online really is.
Since it was founded in 2017, GIFCT has operated a database that includes known terrorist images and videos, hashed in such a way that member companies can automatically prohibit their users from sharing them. But that database has almost exclusively included content related to terrorist organizations like ISIS and al-Qaeda that have been formally designated as such by the United Nations, creating a massive blind spot for almost all non-Islamic extremism.
Now, GIFCT says it is expanding that database to also include a small, albeit broader, subset of content. That includes hashed PDFs of violent extremist and terrorist manifestos, hashed PDFs of branded terrorist publications and hashed URLs related to terrorist content, which are already being collected by the group Tech Against Terrorism.
Far from a total rewrite of the rules, these changes are admittedly limited, said Erin Saltman, GIFCT's director of programming. "This is incremental, so it can continue to expand from here," Saltman said. "But we also need to expand in ways that we can be transparent, and define it in a way that tech companies can apply it."
Before joining GIFCT, Saltman worked as Facebook's head of counterterrorism and dangerous organizations policy for Europe, the Middle East and Africa. She left the company in January, the same week as the Capitol riot. One month later, GIFCT announced this expansion effort.
Saltman spoke with Protocol about how GIFCT members responded to the group's call to action, what these modest changes can accomplish, and what they can't.
This interview has been lightly edited and condensed.
When I heard that GIFCT was expanding its hashed database, particularly so soon after the Jan. 6 riot, I sort of expected you all to come back with a big list of new additions, including a lot of the extremist organizations and ideologies that have already been banned by big platforms but still aren't recognized by GIFCT. I'm thinking groups like the Oath Keepers or the Boogaloo Bois. Was that naive on my part, or did you also expect there would be a broader set of reforms at the end of this period?
I think that we went in pretty open-minded to ways we could approach expansion, but it had to be first and foremost based off the feedback from our tech company members, because you could say, "I'm going to expand to this," and then if no members actually utilize it, all that hard work, tech and taxonomy that you put towards it means nothing.
Secondly, we really needed multi-stakeholder feedback, because there are polarizing voices in this space. On the one hand, it is very easy to look at the current taxonomy and say, "Having a list-based approach focused on the U.N. has government bias, and it has Islamist extremist terrorist bias." On the other end of the spectrum, you have human rights and civil society activists saying, "Whoa, there is no agreed-upon definition of other forms of terrorism and violent extremism. We do not trust tech to define it, nor do we trust them not to over-censor in this space." There is what lots of people call "lawful, but awful" content out there.
This is not the goal of GIFCT, so we had to navigate those pillars quite heavily. We could do a lot, but it needs to be of utility. You can take two different approaches: You can either lean into list-based approaches — the U.N. list or, to your point, GIFCT could be a list master in and of itself — or you lean into behavior-based approaches. We wanted to expand, seeing where it could be more list-based and where it could be more behavior-based.
You mentioned Oath Keepers and Boogaloo, and gosh, Boogaloo, where do you put it on a spectrum? You could say it's been tied to real-world violence, but some of the Boogaloo movement is ideologically aligned with Black Lives Matter and some of the Boogaloo movement aligns very much with white supremacy and white-power groups. So without that hate-based ideological core, similar to QAnon, some of these groups are very hard to define, and have very loose membership and affiliation structures.
But how important is it to define their ideology as long as you are defining the threat of violence?
Violence and incitement is very broad. GIFCT also wants to ensure we're not going into too much scope creep territory. There are groups where maybe they are extreme and the fringe part of those groups are violent, and it's a big question as to whether or not the violence is core to the group. There are a lot of groups that have violence attached. So there's a lot of concern of over-censorship, especially when there are such close ties to politics. America has the highest free-speech values of any country I can think of.
But if there's an attack, and there's a manifesto tied to any one of those groups, that would go in [the database]. If they have branded content that has violence and incitement associated, and we see xenophobic tropes attached, that's all going in. But it would be hard to say Boogaloo as a whole is a terrorist group or a violent extremist group. You'd get a lot of pushback from that.
You mentioned the need to get buy-in from these tech companies because utilizing GIFCT's database is voluntary, and if you don't have buy-in, then nobody's going to implement whatever you guys come up with. When you were talking to these companies, how much appetite was there among them to have GIFCT broaden its approach and come up with a new set of rules, or are they sort of content to write their own rules?
There's no homogenous internet, so when we say, "the internet" or "platforms," there's a huge amount of diversity. We still want companies to maintain their own terms of service, their own policies and practices. Their visibility of what bad actors look like and feel like on their platforms is going to be very different. It looks very different if I talked to some of our end-to-end encrypted platforms. They have metadata signals. They have some content, if you look at profile pictures or group pictures, but they do not have the content of chats. So that's one side of the spectrum, versus some of our bigger social media platforms that are meant to be public, meant to be loudspeakers, if you will.
Also, lots of our platforms increasingly aren't about user-generated content. So, emails are not explicitly MailChimp user-generated content. Airbnb is not user-generated content focused, so what this looks like to them will look different.
This is part of the reason we went towards hashing URLs, because you might not post content, but people share content that's hosted on third-party platforms quite often. You don't have that source of content, so if you can surface [the URL] as a known signal, it leads you to review and say: "Hey, maybe this is something I need to look more closely at."
But we want to really maintain that this is not a cartel. Everyone has their independent policies and practices, some have more human resources than others. And so what we need to do is constantly have frameworks where they can plug and play in a way that works best for them.
But was there any overt opposition to expanding?
There was no opposition to the concept of expansion, but there's definitely a lot of concern for tech companies that if we expand, they want to make sure they can actually apply what we're expanding to.
In your paper, you said GIFCT needs to consider the size, the manpower, the expertise of its member companies. My understanding of GIFCT has been that it is this entity that combines the expertise of the industry and hashes the content so that then you make that sophistication available to all of the companies in the group. So why would the smallness of any of your members stand in the way of you giving them more to work with?
Giving them more to work with means a couple different things. Giving them more could mean more types of content that we hash, or giving them more could mean different types of technology for them to integrate with. That can be overwhelming, especially the latter. Part of this is about taking hashing as a concept, which is traditionally just focused on images and videos, and realizing that when we look at how the threat is manifesting, we need to go beyond just our lens of image and video. So we've asked about some training for the companies, so that when we give them this bright shiny new thing, they know what to do with it and they feel comfortable with it.
We are going to have to think through: What's the next phase? Are we looking at things like logo detection? Are we looking at better ways to share language translation and language processing? Especially for smaller companies, a lot of the content is not necessarily in English or the one or two languages they do have covered.
I could understand how the technical integration might be challenging, but behind that tool is the definition of the content that you're going to hash. So I guess I'm not totally grasping why the definitional part of it is tougher for a small company.
I think a lot of tech platforms, especially when they are smaller, lean in on what is illegal content. Nation-states everywhere in the world have similar or slightly varying definitions, and they also hold lists. So a company knows: When I take this down, I have the legal backing from a government entity for why this is terrorism and this should be removed.
As soon as you go above and beyond that — and some of the bigger companies have — that is a big task, and a lot of smaller companies don't feel comfortable. One of the immediate things that ends up happening is a question of: Are you over-censoring? So that's why, when we're incrementally building out, we're tying it to overt real-world harm, overt ways that violent extremism manifests. That's not wishy-washy.
So it's more of a comfort-level thing than an ability thing.
We see companies criticized all the time for over-censorship and political bias, even if they say "this was pure hate speech" or "this was purely against our policies." Especially smaller companies maybe don't have the money towards legal fees if they get sued, or don't have the in-house expertise.
When I joined Facebook I was the second hire on the dangerous organizations policy team. That took a big company quite a long time. So if you're a company of 50, your 51st or 100th or even 1,000th hire is usually not a counterterrorism expert. So there's also that discomfort of, if we don't know exactly what we're talking about in-house, we are going to need a big amount of help.
It could be the case in the future that GIFCT decides to be a list-maker, in and of itself, but we would need more staff for that. There are a lot of things to think about, although that would be exciting.
So getting to the actual substance of what you're adding to the database: manifestos, hashed URLs, branded terrorist publications. I think a lot of people would probably be shocked to find out that that's not already part of the database. So, having worked at Facebook, can you give a sense of how widespread that specific type of content was, or how helpful this expansion is going to be to addressing the overall problem with violent extremism online, which obviously extends far beyond manifestos and official publications?
The URLs are a really interesting one. We have tested URL-sharing before. URLs are inherently tied to personally-identifiable information. We're very wary of sharing private data. But when you hash something, it can act as a signal.
The bad content is usually not hosted on Facebook or Twitter. It is shared via a URL, and you are not psychic as a tech company. You do not inherently know what that URL links to. A lot of moderation teams are told to avoid click-throughs, because you don't know if malware is attached, and you don't have the time and scale to monitor third-party platforms. So by hashing URLs, we're giving them a wider net. That's a big deal, especially for the less-social media sites, or even things like comments. You might have benign pictures in a post, and then all of a sudden, it's the comments underneath it that leads you down a rabbit hole and are sharing URLs that lead you off-platform.
As for the more controversial or illegal content on manifestos, this is very much getting at the pointy edge of the subcultures. It is increasingly trendy for certain attackers to release lengthy manifestos just before carrying out an attack. There are huge issues around those going viral within supportive subcultures, and they are coveted by certain groups and pointed to and referenced. The Christchurch attacker, his manifesto was referenced elsewhere by individuals that then went and carried out violence. So we know manifestos are a problem. It also, a lot of times, get us to the white supremacy and neo-Nazi groups. So if you're using that as a signal, it often leads you to, who is posting that?
And then branded content: We can start with a U.N. list, but Siege and other forms of neo-Nazi zines are very much in the subcultures online, and that's something that we can work with experts and researchers on to add and incorporate in a public way to this database.
So it might not be about the fringy "lawful, but awful" content. But it really homes in on how these core members of violent extremist groups manifest and share online.
Do you think that these changes get us any further from the bias that you guys write about toward Islamic terrorism that has dominated this field and certainly dominated the database for a while? Do these changes equalize it, or not quite?
I don't think it'll really be called equal. It gets us out of a list-based approach, in some respects, and looks at the behavior. And I think that's important. Government definitions of terrorism in theory are agnostic to any one religion or ideology. It's about the violence. It's about the target and the motive. And yet, the lists don't manifest that way. The lists are quite biased. And that's not just the U.S., that's all over the world. So this allows us to take a more holistic and behavior-based approach.
In all these different academic proposals that you guys collected, one that I thought was interesting was the idea that GIFCT should use its convening power to try to get member companies to standardize their terms of service and create some kind of unified list. The researchers basically said, "We don't propose this lightly." It would definitely cause some reputational and legal and security risks, but the other risks are greater. So I wonder what you think about that idea.
That's something for us to consider in the long term, for sure, but again, it can't be done without the right staffing and due diligence behind the scenes.
I think that there's a big difference between having standardized terms of service versus having GIFCT hold a list that goes above and beyond government lists. Standardized terms of service is like asking governments to have a formal approved definition of terrorism. One reason the United Nations does not have an agreed-upon definition of terrorism is because governments couldn't decide whether or not a government could be a terrorist entity. So even at the U.N. level, you could not have an agreed-upon definition of terrorism, although they do still have frameworks and designation lists. We're seeing companies being held to the same standard or above, being asked to go above and beyond what governments are able to do, which makes companies a little wary to be that powerful gatekeeper.
I think the list-based approach is something that we need to consider, but it has to be done in a way that is definable, scaleable and explainable. We can't just say: "Oh, we're expanding this just because of trends in the U.S. or trends in a couple Western countries."
That means there's a lot of consideration behind the scenes, there's some weird groups out there. I highly recommend looking at the Mongolian Nazi Party green movement. It's a strange one. The founder owns a lingerie shop. It's weird. So when you do open that door, you need to not have geographic biases when we're meant to be a global entity.
One of the things you wrote that was interesting was that the rise of live audio platforms was going to make a lot of this harder. Facebook is just coming out with one. Twitter is, too. Obviously, there's Clubhouse. Do you think it's irresponsible for these companies to be forging ahead with this technology, knowing what they know about how other mediums have been abused? I mean, it's all well and good for Mark Zuckerberg to say, "I'd never expected this to happen when I started Facebook," but now you know what's going to happen. So is this irresponsible?
My job has always been to work with tech companies when they say, "We created this bright, shiny new thing," and my job has always been to say: "Here's 101 ways that that's going to be used horribly." And that does not mean it shouldn't be done. It really depends on what you think you're solving for and if you have a safety-by-design approach. Everything could be misappropriated or re-appropriated for bad. And if you're always solving for that low-prevalence, high-risk, we would have zero innovation.
Your last week at Facebook was the week of the Jan. 6 riot. That was a real turning point in how people in the U.S. at least were talking about and understanding the amount that had been done to thwart domestic extremism versus foreign extremism, and obviously there's been tons of attention in the court cases around what the platforms missed and what the FBI missed. So from your perspective at Facebook, where did the companies' defenses fall short? Where were the biggest blind spots, and do you think any of these changes will do anything to address those shortcomings?
There is an interesting nexus between what we call terrorism and violent extremism versus what we start calling inauthentic coordinated behavior or purely violence and incitement. So you see this overlap diagram of different harm types coming to the fold. Sometimes it's not as much about being able to clearly say, "This is a violent extremist group," as saying, "OK, we're now seeing violence and incitement in language and in certain chat threads, and that's a different type of risk."
Government [calls] it "left of boom." It's very hard for governments to accurately get at entities "left of boom" before there is real-world violence. Just like Charlottesville, on Jan. 6, there was a huge push to do more. Before that, there's usually a huge push to do less, and criticism of over-censorship and going above and beyond [the] government.
Most governments are not good at designating domestic entities, that's not just the U.S. And so tech companies are still kind of saying: "OK, well for the individuals that carried out violence, am I focused on the violent individuals, or am I taking a group stance which goes way above and beyond what the government is willing to do?" And that still remains an issue, but there are turning points.
I think a lot changed after the Christchurch attacks. Before that, I think a lot changed with Anders Behring [Breivik] and the Norway attacks, of which we have the anniversary right now. When I was tracking the Norway attacks, before they knew who the attacker was, all the headlines globally said: "Norway's 9/11," "Al Qaeda attack in Norway," and assumed terrorism. As soon as they realized it was a white individual, not linked to Islamist extremist terrorism, all the language changed to "lone gunman," and very few outlets called it terrorism.
It was terrorism. So we also, globally, have an issue of typecasting what it is to be a terrorist. And that is not just a tech company issue. That's something that society needs to come to terms with. We're much better at labeling terrorism when it is an othering process. It's difficult to label terrorism when it is us.
Issie Lapowsky
Issie Lapowsky ( @issielapowsky) is Protocol's chief correspondent, covering the intersection of technology, politics, and national affairs. She also oversees Protocol's fellowship program. Previously, she was a senior writer at Wired, where she covered the 2016 election and the Facebook beat in its aftermath. Prior to that, Issie worked as a staff writer for Inc. magazine, writing about small business and entrepreneurship. She has also worked as an on-air contributor for CBS News and taught a graduate-level course at New York University's Center for Publishing on how tech giants have affected publishing.
Protocol | Workplace
Wayne Sutton, founder of The Icon Project, was an early adopter in the fight to make Silicon Valley more diverse. The racism and bias he's experienced along his journey has helped him find his calling.
Photo: Wayne Sutton
Megan Rose Dickey
Megan Rose Dickey is a senior reporter at Protocol covering labor and diversity in tech. Prior to joining Protocol, she was a senior reporter at TechCrunch and a reporter at Business Insider.
When CEO and entrepreneur Wayne Sutton decided to pursue his own venture fund to support Black founders in 2014, he struggled to attract limited partners. They would often ask, "Where are you going to find those entrepreneurs?"
That's because the common "wisdom" in Silicon Valley was that there simply weren't enough Black founders with viable businesses to fund, Sutton told Protocol.
"That feedback just showed the bias toward Black founders," he said.
Sutton has endured the kinds of negative experiences in tech that would discourage anyone. He is the founder of the non-profit The Icon Project, and has spent the last ten years in Silicon Valley working to improve diversity and inclusion in the tech industry. His efforts, which have taken a number of different forms over the years, have highlighted the bias and discrimination Black people experience in the tech industry, as well as Sutton's dedication to supporting the Black people in Silicon Valley.
In 2011, Sutton co-founded the NewMe startup accelerator, alongside Angela Benton and Toby Morning, which later became the subject of the CNN documentary "Black in America: The New Promised Land - Silicon Valley." Sutton has also tried his hand at entrepreneurship, venture capital and events.
Despite systemic racism in tech and a general lack of support from investors, Sutton has helped create environments for Black entrepreneurs to grow, advanced diversity and inclusion in the tech industry and found his passion in helping others succeed in an industry that sometimes doesn't seem to care whether they fail or succeed.
Heading north to "the new promised land"
Sutton was one of the few Black tech founders in North Carolina and he felt it.
The 37-year-old, now 46, experienced racism both in-person and online, he said. People would call him the N-word in online chats and people would assume he was part of the waitstaff at events he hosted, Sutton said.
"Of course that affected me," he said. "But it helped drive the change I wanted to create in terms of representation in tech."
Sutton and his co-founder failed to raise angel capital in North Carolina for their company called TriOut, a location-based check-in app. Around that time, CB Insights released a report showing how 87% of VC-backed founders were white and less than 1% were Black.
Sutton remembered thinking, "Oh, I'm not even part of that 1%. And if I'm in North Carolina, there is probably barely any chance of me raising any type of venture capital."
That's when Sutton said he realized he needed to move to Silicon Valley. He shut down TriOut shortly after moving to Mountain View, California and connected with Angela Benton and Toby Morning.
The three of them decided to start the NewMe Accelerator for Black founders in Silicon Valley. The dearth of Black founders receiving venture capital, he said, was their motivating factor.
"We wanted to make an impact," Sutton said. "We wanted to change the numbers and help Black, underrepresented founders have the opportunity to create tech companies, to pursue their dreams, to create platforms or build apps that could impact lives, and to create generational wealth opportunities."
Shortly after moving to Silicon Valley about ten years ago, Sutton was stopped by the police while walking back to NewMe. The cops wanted to know what he was doing in that neighborhood, Sutton said. The answer was simple: He was working on his startup.
CNN's documentary followed Sutton and the seven other Black entrepreneurs as they lived and co-worked in the house in Mountain View.Image: CNN
As part of the accelerator, eight entrepreneurs, including Sutton and Benton, lived together in a house in Mountain View. Sutton was also tasked with working with tech companies to provide mentors and coaches, as well as partnering with organizations to get booth space at tech conferences. But this was in 2011, during a time when very few people in the tech industry wanted to talk about the lack of diversity in venture capital and entrepreneurship, Sutton said.
"That was a conversation we had to fight to have," he said. "My responsibility was to try to prove the industry wrong, at a time when the industry was saying that it's all a meritocracy."
NewMe helped minority founders raise more than $47 million throughout its nearly eight years of operating. The accelerator incubated a number of successful founders and now investors in Silicon Valley.
Tiffani Ashley Bell, founder of Y Combinator-backed The Human Utility, was part of the first class of the NewMe accelerator. Bell launched The Human Utility, a non-profit that helps families pay their water bills, after participating in the NewMe accelerator. Chris Bennett was also part of the first class of the accelerator. His company, Central.ly, no longer exists, but his current startup, childcare and education platform Wonderschool, has raised $24 million from investors such as Andreessen Horowitz, Lerer Hippeau and others. Batch two of NewMe incubated founders such as Naithan Jones and Chris Lyons, who now both work in venture capital at Andreessen Horowitz.
During Sutton's time at NewMe, CNN approached the accelerator about its Black in America series. The documentary followed Sutton and the seven other Black entrepreneurs as they lived and co-worked in the house in Mountain View. The documentary thrust the topic of diversity in Silicon Valley into the mainstream. Looking back on it, however, Sutton has mixed feelings.
"It's one of those things where I feel bad for not being self-aware of not knowing what I didn't know at the time," he said.
There was a lot he didn't know about San Francisco and general Silicon Valley tech culture, Sutton told me. He also didn't know what investors looked for in a startup. Meanwhile, MTV's Real World was still popular around that time. Sutton said it felt like the documentary settled on a narrative that played up too much of the interpersonal dynamics between the founders, rather than the struggles and the reality of being a Black founder who just moved across the country to try to get funding in Silicon Valley.
"I'm 1,000 percent grateful for the opportunity to be in the documentary," Sutton said. "But I am also 1,000 percent sure that they could have told a different and better story that would have been more impactful and more truthful."
A better story, he said, would have shown more about the founders receiving product feedback, developing their businesses and planning their marketing strategies.
"[CNN] could have shown the drama of arguing about design and pitch feedback and making product decisions," he said. "You think about what we've seen from the 'Silicon Valley' TV show to 'Shark Tank.' All that was there. [CNN] had it but they didn't focus on that."
The documentary also made waves for some of the comments TechCrunch founder and now investor Michael Arrington made. He insisted that Silicon Valley is a meritocracy and said he didn't know a single Black entrepreneur.
There were Black entrepreneurs and leaders in tech, Sutton said, but a knowledge gap existed in Silicon Valley during that time. When Sutton moved to Silicon Valley, he said he learned about folks such as Ken Coleman, the former executive vice president of Silicon Graphics, Inc.; Google's then-chief legal officer, David Drummond; and Shellye Archambeau, then-CEO at MetricStream.
"[Black people in tech] existed, but their stories weren't being told enough to where enough people knew who they were," he said. "The one name most people knew at the time was Tristan Walker [an entrepreneur-in-residence at Andreessen Horowitz at the time], but there were so many more."
Looking back on that time, throughout 2011 and 2012, Sutton feels like he and other Black people in tech were criticized more than they were encouraged to succeed.
"We were still being told we're not good enough, from everybody," he said. "White, Black, you name it. Everybody was saying we were not good enough."
"'Diversity' was a bad word"
The amount of attention and money spent on diversity and inclusion in light of the murder of George Floyd could make one think the tech industry has always been down with the cause. But it hasn't always been this way.
In 2014 Sutton's goal was to raise $3 million to $5 million to support Black founders seeking pre-seed funding. But potential LPs would tell him that wasn't enough money, Sutton said. These investors said Sutton needed to raise more money in order to be able to offer follow-on funding. Sutton found himself in a tricky situation where, in order to raise the fund, he needed to set his goals higher, but struggled to even raise $100,000.
That requirement to raise north of $5 million for the fund showed a "lack of understanding of what early-stage Black founders need across the board," Sutton said.
Black founders are less likely to have access to generational wealth because of systemic racism and slavery. The average Black family, for example, has just one-tenth the wealth of the average white family in America.
"They need smaller checks" to build the minimum viable product. So, a $50,000 check "might stretch a Black founder way more than other founders," he said.
There were a handful of organizations at the time that did gain traction, such as Black Girls Code, Black Founders and Code2040. But Sutton said there were still very few tech companies and larger organizations that would support Black people.
"People weren't so inclined to support work to support Black founders at the time," he said. "The ecosystem wasn't ready. It was like 'diversity' was a bad word. If you think raising money as a Black entrepreneur was hard in 2013, try to raise a fund to support more Black entrepreneurs. Very difficult."
But when big technology companies began releasing their workforce diversity numbers, "everything changed," Sutton said.
In 2014, Google released the tech industry's first-ever diversity report, though Intel had previously posted its yearly EEOC reports on its website. At the time, Google was 69.4% male, 64.5% white and just 2.4% Black. In a blog post, Google's then-senior vice president of people operations, Laszlo Bock, noted how Google had been "reluctant" to publish that data but that the company realized "we were wrong."
That same year, Sutton met Melinda Briana Epler. Shortly after Google released its report, the pair formed a partnership and eventually created Change Catalyst in 2015. Change Catalyst hosted its first-ever Tech Inclusion event that same year. Over the years, Change Catalyst held the conference in more than 50 countries and reached nearly 30,000 people.
The conference attracted sponsors such as Oracle, Amazon, Twilio, Google and many others. But Sutton said Tech Inclusion needed so many sponsors because the DEI budgets for those companies were so small.
"While I'm grateful for the sponsors, diversity and inclusion budgets have always been the smallest [at tech companies]," he said. "So that's one of the reasons why we had to get a lot of sponsors because it wasn't a lot of money, not as much as people think."
Tech Inclusion evolved over the years from solely a conference to a career fair to help increase workforce numbers. Change Catalyst also hosted workshops around inclusive cultures at tech companies.
Toward the end of 2019, a Y Combinator-backed company contacted Change Catalyst about an acquisition. They were in negotiations, Sutton said, but the company eventually pulled out from the deal right around the time the COVID-19 pandemic hit in the U.S.
Change Catalyst, which hosted its last Tech Inclusion event in 2020, is now solely in the hands of Epler.
Right place, wrong time
Sutton has experienced firsthand how a lack of diversity in tech affects Black people. The industry still has a long way to go to reach parity in terms of diverse representation, but a lot has changed since Sutton moved to Silicon Valley ten years ago. Sutton pointed to how the conversations around diversity and inclusion have evolved, companies have slowly begun to increase representation of Black and Latinx people, there are more Black people on boards, Black founders are getting more funding and Black investors are running successful venture capital firms.
Sutton said he is "1,000 percent" sure he would have had more success with his startup or his VC fund in 2020 versus in the 2010s. But he feels good with where he is today, he said.
"A year ago, due to the murder of George Floyd, it changed everything to where the tech industry quote unquote woke up and listened to their Black employees, and wanted to support more Black founders, and Black employees in terms of their wellness and success," he said. "And more Black investors and more Black VCs."
He added, "So everything has changed now. But also, I've changed. That's not what I want to do anymore."
Sutton's current focus is taking care of his own mental health as well as taking care of the mental health of Black and Latinx men in tech. Through The Icon Project, Sutton is working to raise awareness around mental health, and support the mental health and professional development needs of Black and brown men in tech.
"From my own experience and coaching Black founders, we have to take care of our wellness, deal with our historical trauma and potential oppression we have to live with to help us be in the best mental state we can be in to pursue our life goals," he said. "And that could be a founder, an employee at a tech company. It could be a venture capitalist or a journalist. And all of that is okay. But if you are not in a position to take care of your mental health, your emotional intelligence, your wellness and your well-being, it is very difficult to pursue your life dreams."
Megan Rose Dickey
Megan Rose Dickey is a senior reporter at Protocol covering labor and diversity in tech. Prior to joining Protocol, she was a senior reporter at TechCrunch and a reporter at Business Insider.
Get Protocol | China in your inbox
Our data-obsessed China team analyzes China tech for you.
To give you the best possible experience, this site uses cookies. If you continue browsing. you accept our use of cookies. You can review our privacy policy to find out more about the cookies we use.