Source Code: Your daily look at what matters in tech.
To give you the best possible experience, this site uses cookies. If you continue browsing. you accept our use of cookies. You can review our privacy policy to find out more about the cookies we use.
source-code
source code
author
David Pierce
None
Want your finger on the pulse of everything that's happening in tech? Sign up to get David Pierce's daily newsletter.
64fd3cbe9f
×
Get access to Protocol
Want to better understand the $150 billion gaming industry? Get our newsletter every Tuesday.
Are you keeping up with the latest cloud developments? Get Tom Krazit and Joe Williams' newsletter every Monday and Thursday.
David Wertime and our data-obsessed China team analyze China tech for you. Every Wednesday, with alerts on key stories and research.
Want your finger on the pulse of everything that's happening in tech? Sign up to get Protocol's daily newsletter.
Do you know what's going on in the venture capital and startup world? Get the Pipeline newsletter every Saturday.
Do you know what's coming next up in the world of tech and entertainment? Get Janko Roettgers' newsletter every Thursday.
Hear from Protocol's experts on the biggest questions in tech. Get Braintrust in your inbox every Thursday.
Get access to the Protocol | Fintech newsletter, research, news alerts and events.
Your guide to the new world of work.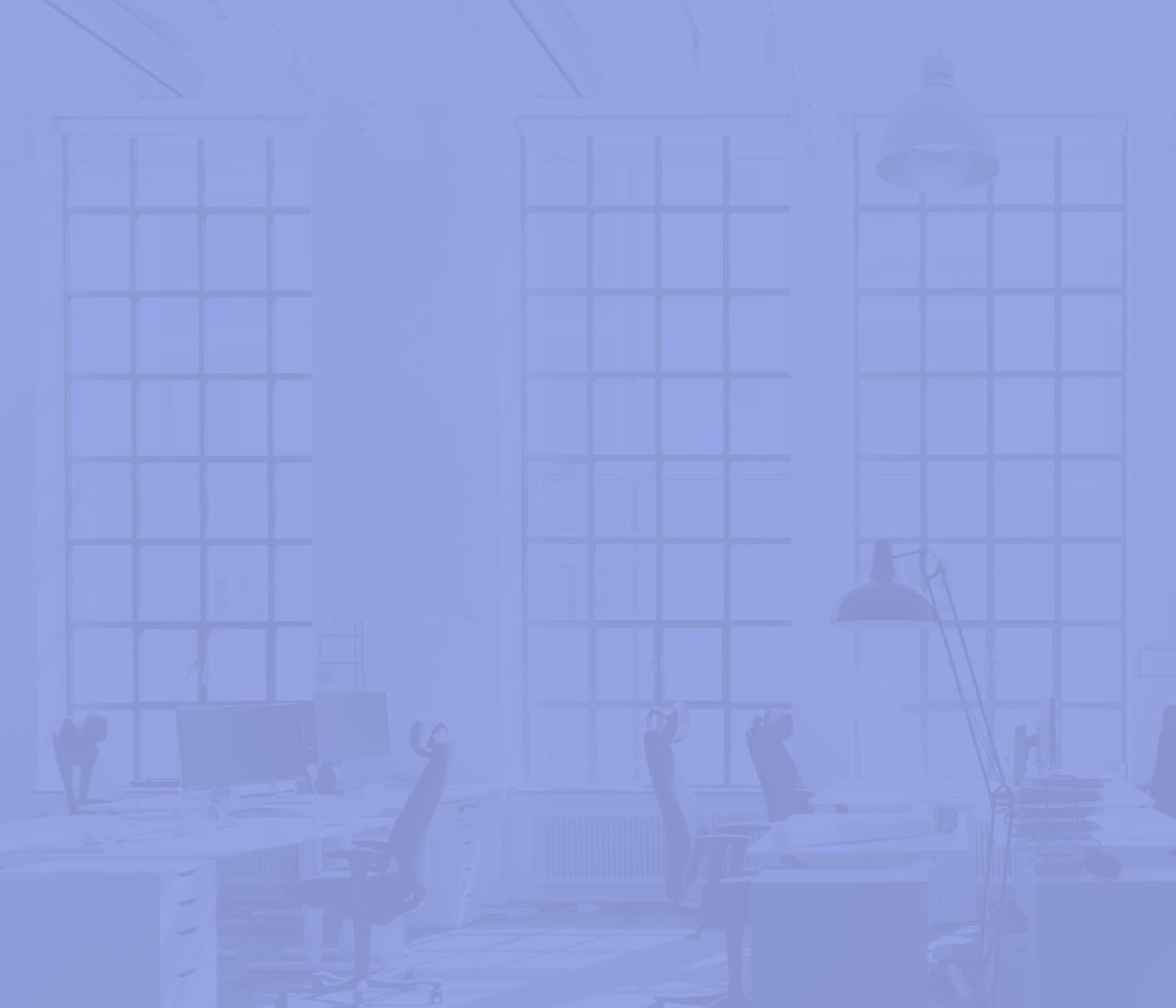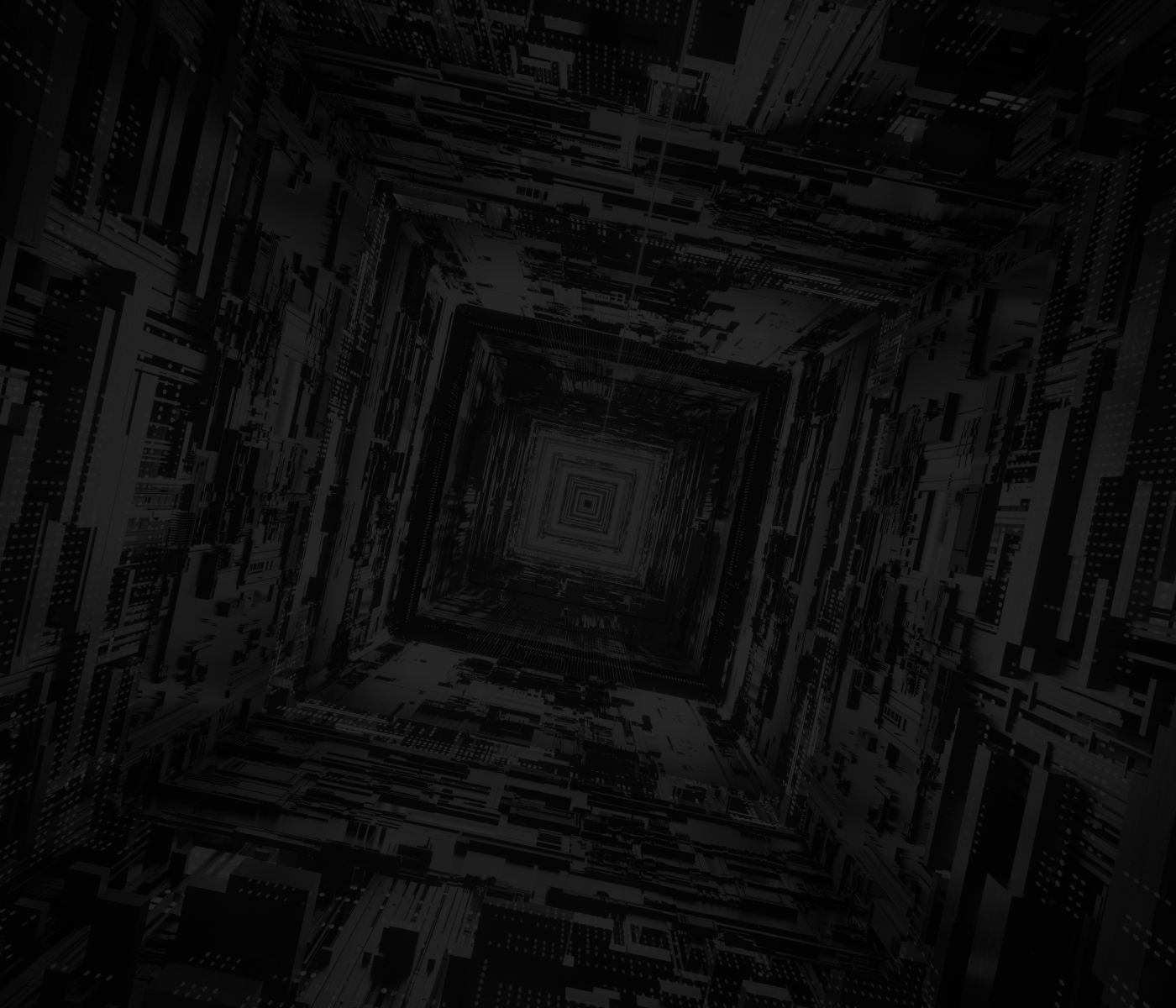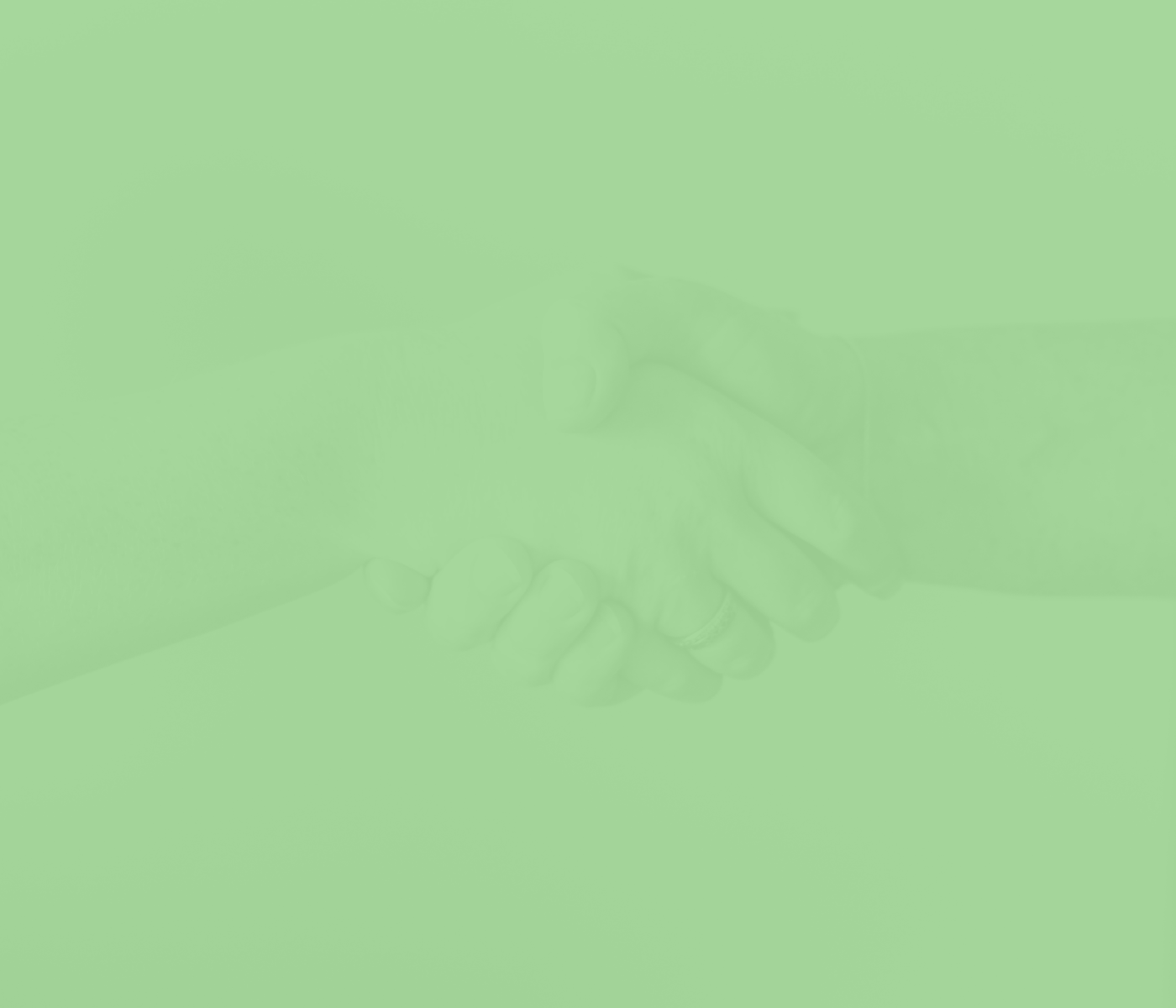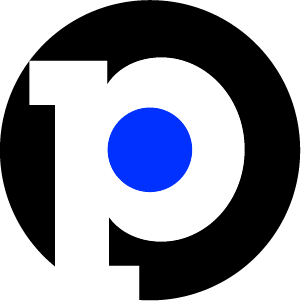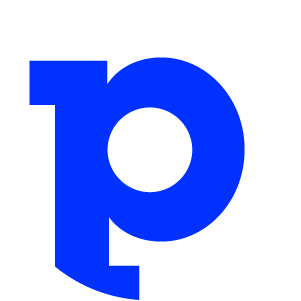 Coverage | Newsletter | Intel | Events
Coverage | Newsletter | Intel
Google wanted to ship the Pixel 4a months ago. The phone — a high-end device at midrange prices, and the successor to Google's most successful phone yet, the Pixel 3a — was originally rumored to land at Google's I/O developer conference in May. But when there was no conference because of COVID-19, there was no launch.

Besides, the phone wasn't ready anyway. "Our supply chain got hit really hard, and we had to continually adjust and readjust our launch timelines," said Sherry Lin, a product manager at Google who worked on the device. Even now, as the 4a actually launches, its rollout has changed. It'll launch in fits and starts around the world, and, as Lin put it, "we will be optimizing for online sales, given … the nature of the world."
The nature of the world, shut down by a pandemic, has forced the U.S. smartphone market to change in a big way. For years, Americans were an anomaly: Unlike most of the rest of the world, they didn't like to buy phones online. They preferred to walk into a store 24 months after their last purchase, talk to a salesperson, play with a phone or six, and then walk out with a new device and a new two-year contract.
With all those stores closed, buying a phone online is suddenly many people's best option. (Though Walmart's seeing record smartphone sales, too.) Brad Akyuz, an executive director at the NPD Group, told me that the percentage of smartphones bought online has roughly doubled in some places this year, from about 13% to 26%. (Compare that to the Census Bureau's finding that around 12% of overall commerce is done online, and smartphone buying looks like a fairly digital-first activity.) That puts the U.S. roughly in line with the rest of the world: a Strategy Analytics study found that 28% of phones will be bought online globally, up from 24% last year.
In some ways, Akyuz said, this is great news for carriers. "This increase in online sales has given carriers an opportunity to rethink their retail strategy," he said. No, they don't get a half-hour while people wait in line to sell them on accessories and upgraded plans, but they do get to stop bearing the giant costs of physical retail. Some carriers are already embracing the trade: AT&T announced it won't reopen 250 stores closed during the pandemic, and T-Mobile is closing thousands of stores after merging with Sprint. "Losing that retail touch with the customer is not something that they want," Akyuz said. "But at the end of the day, they don't necessarily need to have five stores within a 10-mile radius."
That's only the beginning of the change, too. A litany of changes may be coming to the smartphone world in the next few months. The Pixel 4a has a fingerprint reader instead of facial recognition, for instance, which might ordinarily seem like a downgrade from the newest available tech. But when everyone's wearing masks, Google sees it as a strategic advantage. Akyuz also predicted that eSIMs will become more popular, letting people activate a device without needing to get a physical card from a physical store.
Post-pandemic, though, the smartphone market is headed for a wild collision of market forces. On one hand, more people are more comfortable buying more things online, and that clearly includes smartphones. And when people buy online, they buy slightly differently. On the other hand, as 5G phones become more popular, the American phone industry seems destined for a few years of confusing carrier lock-in, where an unlocked device might only work in a couple of places. Maybe people will simply give up, go back to the carrier store, and make sure that their phone actually works.
There's also the question of price. Smartphones have for years resisted the downward-spiraling prices that come for virtually every other piece of technology. In fact, especially as people hold onto their phones longer, they're willing to spend even more to get the right device. It's roughly the same sales pitch as buying a mattress: You're going to be on this for eight hours a day, might as well get one you love. But now, there's a much larger contingent of price-conscious buyers, and Google and others have noticed. Selling the Pixel 4a for $349 was always the goal, Lin said, but a few months ago "it became nonnegotiable, given the economic climate. We were going to hit that price point one way or another."
For years, the American smartphone-buying process went like this: If you can afford the flagship phone, you bought the flagship phone. If you couldn't, you bought last year's model on sale instead. There was little room in the market for anything else, Akyuz said. And by bundling devices with contract upgrades, offering trade-ins and hiding the price inside users' bills, even high prices were easy to disguise.
That trend has been shifting for a while, though, led by cheaper devices like the Pixel 3a, the new OnePlus Nord and the iPhone SE. On Apple's earnings call last week, Tim Cook said that "the combination of a smaller form factor and an incredibly affordable price made the iPhone SE very popular." The iPhone 11 — also not Apple's flagship device — is its most popular phone, Cook said, but the SE "definitely helped our results."
5G is going to push that trend even more. As 5G gets more popular, every phone that doesn't support it becomes instantly obsolete, and carriers will be pushing users hard to upgrade. "Carriers really want to get as many 5G phones on their networks as possible," Akyuz said, "because there's a huge ROI question there." So phone makers will need to make devices that support 5G but don't come with flagship-phone price tags.
That may help explain Google's most enticing announcement around the Pixel 4a: that there's a 5G variant coming later this year for $500, alongside the Pixel 5 (which will also support 5G). Apple's reportedly announcing 5G-capable phones this fall, too, and Samsung has an event this week to launch its own new lineup of 5G devices. The flagship models will get most of the attention, as always. But as shopping habits, economic pressures and tech standards all simultaneously upend the industry, the midrange smartphone may be about to have its moment.
David Pierce
David Pierce ( @pierce) is Protocol's editor at large. Prior to joining Protocol, he was a columnist at The Wall Street Journal, a senior writer with Wired, and deputy editor at The Verge. He owns all the phones.
Protocol | Workplace
An employee walkout, a tumbling stock price and damning new reports of misconduct.
Photo: Bloomberg/Getty Images
Nick Statt
Nick Statt is Protocol's video game reporter. Prior to joining Protocol, he was news editor at The Verge covering the gaming industry, mobile apps and antitrust out of San Francisco, in addition to managing coverage of Silicon Valley tech giants and startups. He now resides in Rochester, New York, home of the garbage plate and, completely coincidentally, the World Video Game Hall of Fame. He can be reached at nstatt@protocol.com.
Activision Blizzard is in crisis mode. The World of Warcraft publisher was the subject of a shocking lawsuit filed by California's Department of Fair Employment and Housing last week over claims of widespread sexism, harassment and discrimination against female employees. The resulting fallout has only intensified by the day, culminating in a 500-person walkout at the headquarters of Blizzard Entertainment in Irvine on Wednesday.
The company's stock price has tumbled nearly 10% this week, and CEO Bobby Kotick acknowledged in a message to employees Tuesday that Activision Blizzard's initial response was "tone deaf." Meanwhile, there has been a continuous stream of new reports unearthing horrendous misconduct as more and more former and current employees speak out about the working conditions and alleged rampant misogyny at one of the video game industry's largest and most powerful employers.
The game industry is rallying around Activision Blizzard employees. Numerous former and current Blizzard members, prominent industry figures and Twitch streamers, and even developers from competing game studios have joined employees in solidarity for Wednesday's walkout, demanding concrete action from management.
Close to 500 Ubisoft employees from 32 studios around the globe signed an open letter on Wednesday showing support for Activision Blizzard employees, Axios reported. The letter also calls for an industrywide "set of rules and processes for handling reports of these offences." Ubisoft has been embroiled in a series of sexual harassment scandals of its own over the past two years.
"I stand in virtual solidarity with those in the #ActiBlizzWalkout. I promise to be part of the change," wrote former CEO Mike Morhaime, who left the company in 2018 just prior to California launching the two-year investigation that prompted last week's lawsuit. Earlier this week, he apologized to employees, saying he "failed" them in his capacity as a leader.
The team behind massively popular online game World of Warcraft has issued a statement this week, saying it would "take immediate action" to remove in-game references "that are not appropriate for our world," though the statement was light on specifics. A 2010 video of World of Warcraft developers mocking a woman for critiquing the game's female representation has also prompted widespread criticism and apologies from some of those involved.
Organizers of the walkout are calling for change. The demonstration was billed as "the beginning of an enduring movement in favor of better labor conditions for all employees," organizers said ahead of the event. Now, those who participated say they "will not return to silence," according to Axios.
The swell of employee activism began with an open letter on Monday, since signed by more than 2,500 current and former Activision Blizzard employees condemning the initial response from company leadership, which the letter called "abhorrent and insulting."
"We expect a prompt response and a commitment to action from leadership on the points enumerated above, and look forward to maintaining a constructive dialogue on how to build a better Activision Blizzard for all employees," reads a statement from the walkout organizers.
Participating employees have shied away from outright discussing unionization, telling The Verge "no comment" when asked. Regardless, Activision Blizzard has decided to hire prominent law firm WilmerHale, which helped Amazon with its successful union-busting efforts earlier this year in Alabama.
The floodgates have opened. Stories of misconduct, primarily at subsidiary Blizzard Entertainment, have begun pouring out in the past few days. Among the most shocking include a Kotaku investigation about the so-called "Cosby Suite" allegedly belonging to or connected with disgraced former Blizzard creative director Alex Afrasiabi. The suite, mentioned directly in the lawsuit, was a known industry hangout and drinking spot at company events.
In text messages and Facebook posts obtained by Kotaku, there's strong insinuation the name started as or eventually became an inside joke among top Blizzard leadership pertaining to the actor's history of date rape and sexual assault allegations, though some employees claim it was a reference to Cosby's ugly sweaters.
The article features a photo of many of Blizzard's most well-known leaders and game designers posing around a portrait of Cosby. Old tweets authored by subjects of the photo also suggest it was an ongoing joke as of 2013, prior to allegations against Cosby going mainstream but well after numerous early accusers had already come forward.
Activision Blizzard confirmed for the first time Wednesday that it fired Afrasiabi for misconduct last year following Kotaku's report. Afrasiabi is accused of serial sexual harassment of Blizzard employees and other women in the industry, both directly in the lawsuit as well as in separate accounts that have since been made public.
It's only been one week since the Activision Blizzard lawsuit surfaced, but backlash against its alleged work environment and the behavior and inaction of company leadership have coalesced into a full-blown labor movement.
It remains to be seen whether the company will respond at all to the walkout organizers' demands; early signs point to a focus more on damage control, as the company has canceled further all-hands meetings. But Activision Blizzard's initial response — that the lawsuit was filled with "meritless," "distorted" and "out of date" depictions of the past — has already completely crumbled. Regardless of what happens with California's lawsuit, sustained pressure of this magnitude is proving a rather effective counter to even the most powerful corporate defenses.
Nick Statt
Nick Statt is Protocol's video game reporter. Prior to joining Protocol, he was news editor at The Verge covering the gaming industry, mobile apps and antitrust out of San Francisco, in addition to managing coverage of Silicon Valley tech giants and startups. He now resides in Rochester, New York, home of the garbage plate and, completely coincidentally, the World Video Game Hall of Fame. He can be reached at nstatt@protocol.com.
Caitlin Barnett, Chainanalysis
Caitlin's legal and compliance experience encompasses both cryptocurrency and traditional finance. As Director of Regulation and Compliance at Chainalysis, she helps leading financial institutions strategize and build compliance programs in order to adopt cryptocurrencies and offer new products to their customers. In addition, Caitlin helps facilitate dialogue with regulators and the industry on key policy issues within the cryptocurrency industry.
Over the last year, financial institutions have experienced unprecedented demand from their customers for exposure to cryptocurrency, and we've seen an inflow of institutional dollars driving bitcoin and other cryptocurrencies to record prices. Some banks have already launched cryptocurrency programs, but many more are evaluating the market.
That's why we've created the Crypto Maturity Model: an iterative roadmap for cryptocurrency product rollout, enabling financial institutions to evaluate market opportunities while addressing compliance requirements.
The crypto maturity model
Level 1: Open for business
The first step for banks is to train staff so that they understand which cryptocurrency businesses their customers are most likely to interact with and the varying amounts of risk those businesses would introduce.
Crypto-friendly banks can also begin taking on cryptocurrency businesses as clients. Silvergate Bank became one of the first banks to work with cryptocurrency businesses in 2013 and, since then, has onboarded over 900 cryptocurrency businesses as clients. In 2018, the bank rolled out the Silvergate Exchange Network, which allows institutional investors to buy cryptocurrency assets from several different exchanges. The bank's stock price has risen over 1,500% in the last year as bitcoin and other crypto assets have rallied.
Financial institutions are also now able to offer many more products and services to cryptocurrency firms. We've recently seen banks like Citi, JPMorgan Chase and Goldman Sachs offer M&A services and advise on IPOs. Many cryptocurrency businesses now also need foreign exchange services and more robust global settlement mechanisms.
Banks can tap into a huge opportunity by taking on cryptocurrency businesses as clients, but only if they do it safely. Luckily, risk assessment in cryptocurrency is actually easier than in most other industries due to the inherent transparency of most blockchain-based assets. Unlike with fiat currency, most cryptocurrency transactions are recorded on a public ledger. That means that with the right tools, banks can monitor cryptocurrency businesses' transactions, ensuring every client they take on fits into their desired risk profile.
Banks can tap into a huge opportunity by taking on cryptocurrency businesses as clients, but only if they do it safely.
Level 2: Synthetic cryptocurrency products
Once a financial institution has become comfortable working with cryptocurrency businesses, it may want to help both retail and institutional customers get exposure to cryptocurrency markets. That doesn't mean they have to enable direct trading of cryptocurrency. Instead, they can offer synthetic, cryptocurrency-based investment products that allow customers to capture some of cryptocurrency's upside without setting up custody infrastructure.
Asset management firm BlackRock recently invested in bitcoin futures, a useful way to test the cryptocurrency market and attract potential clients interested in crypto assets. Firms like Grayscale Bitcoin Trust allow investors to trade shares the same way they would any other public asset.
Long considered a possible game changer in the industry, no cryptocurrency ETFs have received SEC approval yet, though Canadian investment firm Purpose Invest recently launched North America's first ever bitcoin ETF. And asset manager VanEck recently launched an alternative ETF that holds shares in cryptocurrency infrastructure providers like exchanges, miners and storage providers.
Level 3: Custodial services
Custodial services represent the biggest chasm for banks to cross in their cryptocurrency journey, and only a few traditional financial institutions have rolled out such offerings.
However, those that have begun work on cryptocurrency custodial services offer a helpful model for others. BNY Mellon announced plans to launch a custodial platform in partnership with Fireblocks, a cryptocurrency custodial services provider, and digital asset custody company Northern Trust and Standard Chartered Bank announced plans to partner on a similar solution called Zodia Custody. Asset manager Fidelity took a different approach, using its early start to build its own custodial platform from scratch.
So far, traditional financial institutions have mostly steered clear of offering custodial services for retail customers, but fintech platforms offer an example of how they might do so. Square launched its cryptocurrency custody solution in 2018 by building its own cryptocurrency custody platform called Subzero, allowing its customers to buy over $4.5 billion worth of cryptocurrency in 2020.
The key lesson: While Square and Fidelity show that it's possible to go it alone, many financial institutions are partnering with companies that already have deep cryptocurrency expertise to launch their custodial services. That allows them to test a radical new offering with fewer resources invested, while also drawing on outside cryptocurrency expertise.
Level 4: Beyond custody
Very few financial institutions have gone beyond custodial services in their adoption of cryptocurrency. Fidelity recently announced plans to provide institutional clients the ability to pledge bitcoin as collateral in DeFi-based loans in partnership with BlockFi.
Payments are another place traditional financial institutions can incorporate cryptocurrency. Visa recently partnered with BlockFi to roll out the first ever credit card to give customers bitcoin rewards on all purchases they make, and has a partnership with Crypto.com to release a debit card that allows customers to use their cryptocurrency holdings for purchases.
Cryptocurrency trading is the next service we expect to see mainstream financial institutions offer. Goldman Sachs has already made some cryptocurrency trading possible for institutional clients through its cryptocurrency trading desk. But with the success of exchanges like Coinbase, we expect financial institutions to offer these services to retail clients as well.
Good times ahead
With cryptocurrency becoming increasingly mainstream, banks are no longer viewing it as money for criminals or looking for ways to ban it. Instead, they're recognizing the ways it can help their customers while driving revenue and trying to incorporate it into their larger strategies.
Want to learn more about how funds move around the cryptocurrency ecosystem? Check out Chainalysis Market Intel for real-time metrics to inform investment decisions and improve your understanding of the industry landscape. Sign up for the Market Intel Report and get our latest data and analysis delivered straight to your inbox every week.
Caitlin Barnett, Chainanalysis
Caitlin's legal and compliance experience encompasses both cryptocurrency and traditional finance. As Director of Regulation and Compliance at Chainalysis, she helps leading financial institutions strategize and build compliance programs in order to adopt cryptocurrencies and offer new products to their customers. In addition, Caitlin helps facilitate dialogue with regulators and the industry on key policy issues within the cryptocurrency industry.
Protocol | Workplace
Knoq founder Kendall Hope Tucker is suing the company that acquired her startup for discrimination, retaliation and fraud.
Photo: Kendall Hope Tucker
Megan Rose Dickey
Megan Rose Dickey is a senior reporter at Protocol covering labor and diversity in tech. Prior to joining Protocol, she was a senior reporter at TechCrunch and a reporter at Business Insider.
Kendall Hope Tucker felt excited when she sold her startup last December. Tucker, the founder of Knoq, was sad to "give up control of a company [she] had poured five years of [her] heart, soul and energy into building," she told Protocol, but ultimately felt hopeful that selling it to digital media company Ad Practitioners was the best financial outcome for her, her team and her investors. Now, seven months later, Tucker is suing Ad Practitioners alleging discrimination, retaliation and fraud.
Knoq found success selling its door-to-door sales and analytics services to companies such as Google Fiber, Inspire Energy, Fluent Home and others. Knoq representatives would walk around neighborhoods, knocking on doors to market its customers' products and services. The pandemic, however, threw a wrench in its business. Prior to the acquisition, Knoq says it raised $6.5 million from Initialized Capital, Haystack.vc, Techstars and others.
During the contract negotiations process, Tucker alleges Ad Practitioners willfully misled her about certain financial terms. While employed at the company, Tucker says members of Ad Practitioners' executive team discriminated against her due to her gender and retaliated against her after she came forward with claims of discrimination.
Protocol reached out to Ad Practitioners for comment but the company has not yet responded.
As part of the acquisition, Tucker and the rest of the Knoq team moved from Boston to Puerto Rico, where Ad Practitioners is headquartered. But Tucker said she and her team received very little help during their transition. That's what prompted Tucker and the rest of the Knoq team to draft a guide on moving to Puerto Rico to help future employees. Tucker eventually met with Ad Practitioners CEO Greg Powel about the proposed onboarding guide, but he was not receptive, according to the lawsuit.
Powel said, according to the lawsuit, that the onboarding guide was not "culturally sensitive" and that Tucker "didn't want to be known around the office as 'a bitch.'" The part he took issue with, according to Tucker, pertained to the document's use of "island time" to signal that people in Puerto Rico are a bit more lax about time. The lawsuit alleges Powel told Tucker that she didn't want to "have [her] colleagues thinking, 'Fuck you' every time" they saw her.
The lawsuit points to a handful of other instances to support Tucker's claims of gender discrimination. For example, Tucker alleges Powel told her he disliked her "voice on social media" because she "talked too much about being a 'female founder' and what [she] learned throughout her startup journey."
Tucker also alleges Powel made disparaging remarks about the head of human resources, head of social media and office manager — all three of whom are Puerto Rican women. According to the lawsuit, Powel said, for example, the head of social media was "too difficult" and the office manager needed to be "kept in her place."
On April 6, 2021, Tucker reported Powel to Ian Robertson, the company's head of finance and operations. Robertson, however, allegedly told Tucker that Powel would not behave that way, and dismissed her claims of gender discrimination at the company.
Three days later, Tucker directly confronted Powel, who allegedly denied he treated her differently as a result of her gender. He did, however, commit to improving their relationship, according to the lawsuit. On April 12, Tucker emailed the HR department to express how she had struggled with anxiety since coming on board to Ad Practitioners.
Then, three days after her email to HR, Robertson, Powel and the head of HR fired her, the lawsuit states. In the meeting, Powel allegedly said, "We've listened to your feedback over the last few weeks and clearly this isn't working out. You aren't happy here and we don't feel like this business unit is going to be successful with you leading it."
Tucker felt surprised, she told Protocol, because she thought the conversation with Powel went well and that it seemed they "were all aligned on striving to hit our goals," she said.
After receiving the news, Tucker's Knoq team walked her out of the office, and that's when she said the surprise began to wear off. That surprise turned into anger.
"I just felt so angry that after five years of huge amounts of work, these guys thought they could take my company and not pay me what they owed me," she said.
Upon her termination, Ad Practitioners offered her $75,000 as long as Tucker agreed to state the company fired her with just cause, and that she would not file any claims against the company. The terms of the agreement would also require Tucker to forgo her annual salary of $110,000, Class B shares distributions ($150,000 untaxed), Class A shares, $15,000 signing bonus and her portion of the promised $18 million earn-out, which she estimates to be worth at least $6.4 million.
Tucker did not accept the agreement, despite Robertson allegedly threatening her that the company would disparage her reputation and damage her ability "to actively fundraise in the future," according to the lawsuit.
The lawsuit, filed in Puerto Rico, seeks at least $6.4 million in damages as well as other forms of relief. You can read the full complaint below.
Megan Rose Dickey
Megan Rose Dickey is a senior reporter at Protocol covering labor and diversity in tech. Prior to joining Protocol, she was a senior reporter at TechCrunch and a reporter at Business Insider.
Protocol | Workplace
Cisco's EVP and chief people, policy & purpose officer shares how the company is creating a more conscious and hybrid work culture.
Amber Burton
Amber Burton (@amberbburton) is a reporter at Protocol. Previously, she covered personal finance and diversity in business at The Wall Street Journal. She earned an M.S. in Strategic Communications from Columbia University and B.A. in English and Journalism from Wake Forest University. She lives in North Carolina.
Like many large organizations, the leaders at Cisco spent much of the past year working to ensure their employees had an inclusive and flexible workplace while everyone worked from home during the pandemic. In doing so, they brought a new role into the mix. In March 2021 Francine Katsoudas transitioned from EVP and chief people officer to chief people, policy & purpose Officer.
For many, the role of a purpose officer is new. Purpose officers hold their companies accountable to their mission and the people who work for them. In a conversation with Protocol, Katsoudas shared how she is thinking about the expanded role and the future of hybrid work at Cisco.
This interview was edited for length and clarity.
I'd love to start by just asking: What does that new part of your title entail, and what does purpose officer mean?
So the first thing that I would say is, from a Cisco perspective, we have been focused on purpose, I think, since our inception, and it's something that brings our employees together. I think it's something that we're incredibly proud of. The purpose that we launched last year in the spring was to power an inclusive future for all. And the interesting thing was that we created that purpose before we understood what the pandemic was going to do and what it was. And that purpose guided us and still guides us since that time, and we continue to look at what an inclusive future looks like.
I think the amazing thing is when you have [purpose] in your title, when you have someone who has the responsibility for purpose, it means that as a company you were thinking about how you build the systems and the accountability to ensure your impact on this bigger purpose. And I think for our employees, they didn't need the title as much, because I think as a company, we're there. I think the biggest impact is externally, because it definitely tells the story that Cisco is going to focus on purpose and the impact that we have beyond our business.
You said you could see there being more purpose officers in the future. Why do you think there will be more?
Because I do think the pandemic deepened many companies' commitment to doing better by all people. I think early in the pandemic, even before the social justice issues really were front and center over the summer, we could see the disparity in health equity and equality from a support perspective.
I think the most important thing is that, in the past, I think companies looked at, "What donations do I need to make to be a corporate citizen?" It's a totally different conversation now. Now the question is, "In my day-to-day business dealings, how can I show up for the community? How can I ensure that I play a role in reducing the digital divide?" And it has to be real and tied to who you are, and what you do. As that shift is happening, a purpose officer can bring the company together to be clear around plans, how they communicate and how we hold ourselves accountable to progress.
Shifting gears to Cisco's hybrid remote work policy: Something that the company is known for is its conscious culture, which you all have touted. I'd love to hear a little bit about how you bring conscious culture to work when everyone's working from home or in different places?
For us, it's as simple as: We are not going to tell our people where they need to be and how they need to work. I think in a conscious culture you set up your leaders to facilitate that dialogue with their team. So the approach that we're taking is that each team leader will facilitate a dialogue that basically says, "OK team, what do we need to get done this quarter? What's working for us?" Questions like, "Who's a morning person, who's an evening person?"
And so what we're hearing from some teams is that they're going to come together on the same days of the week in the office. What we've heard from other teams is they're not going to come in on a weekly basis, but then they'll meet up every other month for three days. So in a conscious culture I think you understand where your people are at, you understand where the work is at and then you make the best decisions. The other thing that we believe strongly in is that just make those decisions for a quarter and then just see how it works for you. And then if you want to make some changes, you can. But I think there's respect and understanding baked into that approach and that's what conscious culture is all about.
You all are going completely into more of a hybrid workplace so employees can work wherever. Is there also an ability to work whenever?
I think it depends on the work and the team … What I find for a lot of our roles is it is up to you as far as when you get your work done. And so I guess what we would say is that the when you work, the where you work and the how you work is something that we want teams to decide together.
In a past podcast interview you said you don't think there's a separation between work and life. And I think a lot of employees are seeing this as they work from home. How are you all modeling that as leaders, and how are you encouraging that hybrid moving forward?
I think hybrid, once and for all, is really busting this myth around work-life balance. And I honestly think that whole concept isn't fair to people, because I think those lines are artificial. And it's a lot of work to drive well-being in the environment that we have today. I don't think we have it there yet, but it's something that we're working on.
We have a subset of our employees that work four days a week. I think this is a moment where more employees are going to be interested in that, so that's something that I want to look at again. My sense is that if people have three down days, that will also help them manage some of the stress and all of the things that we have to do. So we really want to be the world's best hybrid workplace, and I think we just have a lot of learning to do. But the biggest thing is, let's just start first by acknowledging there isn't your work life and your home life. There's just life and we have to now create benefits and experiences that allow you to be your best.
OK, of course as a workplace reporter I got excited when you said four-day workweek. So who is that subset, and how do you get to work four days a week?
So, this idea came from one of our peers. And I had to laugh, because I think two years ago no one would have suggested this. So one of my peers said, "I want us to do a four-day workweek, and I will be your test case to prove that we can do it." And we do have close to 1,000 people, I believe, that work four days a week. They requested it about a year ago, At the time, we looked at it as a pilot. There's a member of my staff that does it and he loves it, it's been a really good experience.
And so what we plan to do, just like with hybrid work, is there's a question first around, "OK, can this work with the work that we do?" And if it can, we'll just get really clear with the deliverables with a four-day workweek. The expectation is that you achieve everything you would in a five-day workweek, in four days. And so that's something that we're going to play with, but at this particular moment I think it would be really helpful for people and help them just continue to take care of themselves and their families as we navigate.
You have new tools for meetings that help with translations and meeting transcriptions. Are employees using it, and what's the feedback been so far?
Yeah, it's really cool. I used it in South Korea, I think, like a month ago and it's amazing, because there's nothing more important than being able to connect. And for some people, seeing their local language also drives more confidence in the communication, and more comfort, and I think that's beautiful. So yes, we have over 100 languages instantly translatable. We use it in a lot of our meetings as well. The other thing that's really just basic is that when you capture all of the meeting minutes, you can capture action items, so there's no more note-taking, which is such a little thing, but a really nice thing.
There's this element right now I think around giving our people the tools to be their best and just understanding what they're doing. There's a ton more on the technology side, but those are some of the favorites that I have.
Amber Burton
Amber Burton (@amberbburton) is a reporter at Protocol. Previously, she covered personal finance and diversity in business at The Wall Street Journal. She earned an M.S. in Strategic Communications from Columbia University and B.A. in English and Journalism from Wake Forest University. She lives in North Carolina.
Protocol | Fintech
Jodie Kelley heads the Electronic Transactions Association. The trade group's members, who process $7 trillion a year in payments, want a say in the digital currency.
Photo: Electronic Transactions Association
Benjamin Pimentel
Benjamin Pimentel ( @benpimentel) covers fintech from San Francisco. He has reported on many of the biggest tech stories over the past 20 years for the San Francisco Chronicle, Dow Jones MarketWatch and Business Insider, from the dot-com crash, the rise of cloud computing, social networking and AI to the impact of the Great Recession and the COVID crisis on Silicon Valley and beyond. He can be reached at bpimentel@protocol.com or via Signal at (510)731-8429.
The Electronic Transactions Association launched in 1990 just as new technologies, led by the World Wide Web, began upending the world of commerce and finance.
The disruption hasn't stopped.
Now in its fourth decade, the ETA, which represents more than 500 corporations, including giants like Wells Fargo, Visa, Mastercard, Capital One and Google, is grappling with the most dramatic technological shift in payments: the rise of cryptocurrencies and other digital means of exchange.
The ETA is gearing up for deeper discussions over the creation of a central bank digital currency, or CBDC. There's been growing excitement and concern around an American CBDC — the digital dollar — ever since Federal Reserve Chairman Jerome Powell designated it as a "high-priority project."
How should a digital dollar be issued? How should transactions work? How would it affect the business world? These are key questions for the ETA, said CEO Jodie Kelley. "We are engaged in the conversation, which is picking up significantly, but are still in pretty early stages," she said.
In an interview with Protocol, Kelley, who assumed the post in 2019, talked about how the association — whose members collectively process more than $7 trillion in purchases in North America — see the rise of crypto and how they are gearing up for what could be a major shift in their industry.

This interview has been lightly edited for clarity.
What has been the attitude toward crypto among your members?
There is a broad recognition that crypto writ large is here to stay. People are interested. They're engaged with it, and our member companies are as well. There's clearly a range of different views about how certain forms of crypto will ultimately shake out. To date, for example with bitcoin, we've seen consumers engaging with it more as a new asset class, something that they buy and hold and hope it continues to go up.
You see our member companies facilitating that purchase, the holding, the ability to sell it. And you see our member companies who continue to take the public position that cryptocurrencies like bitcoin could serve as a payment mechanism. To date, it hasn't proven out, mostly because of the incredible volatility. But we definitely have member companies who are exploring it.
There's a debate on whether to view crypto coins as currencies or securities.
Yeah, there is that debate about currency versus security. As you look at how bitcoin and those types of cryptocurrencies have evolved, consumers are engaging with them more as a security than as a payment mechanism.
What do you think of the U.S. looking to launch a digital currency as a response to the rise of bitcoin and other currencies?
You're putting your finger on what is the most important question with respect to central bank digital currencies: What is the problem that we're trying to solve for, and is the CBDC the best way to do it?
Early on, there were people who said if coins like Libra take off, that could be a threat, and so CBDC is a response. Now you hear CBDC talk much more as a hedge against what China and others are doing with their digital currencies, as a way to reach low- and moderate-income Americans, as a way to solve cross-border challenges. There's a whole host of problems.
The payments industry is a technology industry. This is premised on a new technology that I think a lot of folks, including our members, find really exciting. I think the excitement is somewhat tempered though by the fact that the introduction of a CBDC is pretty complicated.
There are some risks, as Chairman Powell and others have called out publicly, depending on how you do it. There's a sense of caution, of being excited to support it, but wanting to make sure that whatever is done is done correctly and in a way that does no harm.
What are some of the risks that have been raised by ETA members?
One risk that has been pretty widely discussed is the risk to the lending system in the United States.
If there's a flight of deposits out of banks and into some CBDC wallet, for example, then banks, which rely on those deposits to then lend and create commercial money, that ability would shrink. So the ability of individuals and small businesses in our system to get loans would be diminished.
That would be an unintended consequence. There's not a desire going into this to make it harder for people to access capital when they need it. Different central banks have talked about all different ways they may try to mitigate that risk, but it's clearly a risk that is acknowledged pretty broadly.
There are a lot of questions in terms of design choice. We have an existing system now that is highly secure. If you're building a new system, what security gets built in? What interoperability gets built in? What is the balance between privacy and a regulatory regime like anti-money laundering? There are many, many questions like that that arise.
Can you elaborate on the privacy and anti-money laundering concerns?
When you think about the rise of crypto, there was a real desire to lean into the privacy component, to have a means of transacting where privacy was at a premium. Obviously, when you choose that as a first principle, if it truly is a private system that's not trackable and traceable, then you're giving up the ability to track it, when there are concerns about legality. Anti-money laundering, know your customer, the full regulatory regime that's designed to ensure that people are who they say they are, that we can trace money when we think it's being used for illegal purposes — it is made much, much more difficult in an environment where the digital currency is essentially anonymous and it's not trackable.
If I hand a dollar to you, there's no record of that $1. It's one thing when you're talking about dollar bills because you can only carry around so many sacks of currency. But when you're talking about a digital dollar, that concern becomes amplified.
There are concerns when the swing to privacy goes the other way. People raise concerns about China's digital yuan, for example, whether at its core is a mechanism to track how its citizens are moving money.
Are there things that China or maybe other countries have done with CBDCs that your members find troubling, that made them say, "We should avoid this?"
I would say it's so early, notwithstanding China being out there testing the water. You know, there are so many central banks that are looking at this. Most of them, including our own, are just looking at it. Most of the discussion now is happening in the abstract. There's very little to react to thus far.
What's the biggest worry of your members?
The concern at this early stage is just ensuring that there's a recognition of the complexity here. There's this recent paper published that referenced the Hippocratic oath in this context: "First do no harm." It's hard to get concrete about the harm until you understand what the proposal is.
There have been recent major developments in the crypto space. Clearly, the industry is growing faster, highlighted by the Coinbase IPO. But there are also concerns about volatility and the use of crypto in criminal activity. How have your members reacted to these?
There's a lot going on. There's a recognition that cryptocurrencies are here to stay. The volume is significant. This is real. You're seeing the industry engaging with it in different countries in a way that maintains the integrity of the system. As you mentioned, you can't open your computer without seeing something about crypto.
This is the flip side of my earlier question. Are there CBDC features or policies that your members find exciting and promising?
What I'm hearing more right now is interest in some broader cooperation internationally on CBDCs. One of the use cases that people have talked about are cross-border transactions, which is challenging for settlements and remittances.
There's a recognition that CBDCs would have to solve a bunch of other things, including interoperability. You must have a mechanism to settle in whichever CBDC you're going to settle in. There has to be interoperability. You've got to be able to go into a drugstore and use the CBDC to buy something. There has to be a mechanism for them to go through some network to settle.
And the complicating factor is you have more than one government, more than one CBDC, so they have to be able to interoperate for them to take advantage of the technology.
Benjamin Pimentel
Benjamin Pimentel ( @benpimentel) covers fintech from San Francisco. He has reported on many of the biggest tech stories over the past 20 years for the San Francisco Chronicle, Dow Jones MarketWatch and Business Insider, from the dot-com crash, the rise of cloud computing, social networking and AI to the impact of the Great Recession and the COVID crisis on Silicon Valley and beyond. He can be reached at bpimentel@protocol.com or via Signal at (510)731-8429.
Get Source Code in your inbox
Protocol's daily analysis of the tech news that matters.
To give you the best possible experience, this site uses cookies. If you continue browsing. you accept our use of cookies. You can review our privacy policy to find out more about the cookies we use.