Source Code: Your daily look at what matters in tech.
To give you the best possible experience, this site uses cookies. If you continue browsing. you accept our use of cookies. You can review our privacy policy to find out more about the cookies we use.
pipeline
pipeline
author
Biz Carson
None
Do you know what's going on in the venture capital and startup world? Get the Pipeline newsletter every Saturday.
021fce003e
×
Get access to Protocol
Want to better understand the $150 billion gaming industry? Get our newsletter every Tuesday.
Are you keeping up with the latest cloud developments? Get Tom Krazit and Joe Williams' newsletter every Monday and Thursday.
David Wertime and our data-obsessed China team analyze China tech for you. Every Wednesday, with alerts on key stories and research.
Want your finger on the pulse of everything that's happening in tech? Sign up to get Protocol's daily newsletter.
Do you know what's going on in the venture capital and startup world? Get the Pipeline newsletter every Saturday.
Do you know what's coming next up in the world of tech and entertainment? Get Janko Roettgers' newsletter every Thursday.
Hear from Protocol's experts on the biggest questions in tech. Get Braintrust in your inbox every Thursday.
Get access to the Protocol | Fintech newsletter, research, news alerts and events.
Your guide to the new world of work.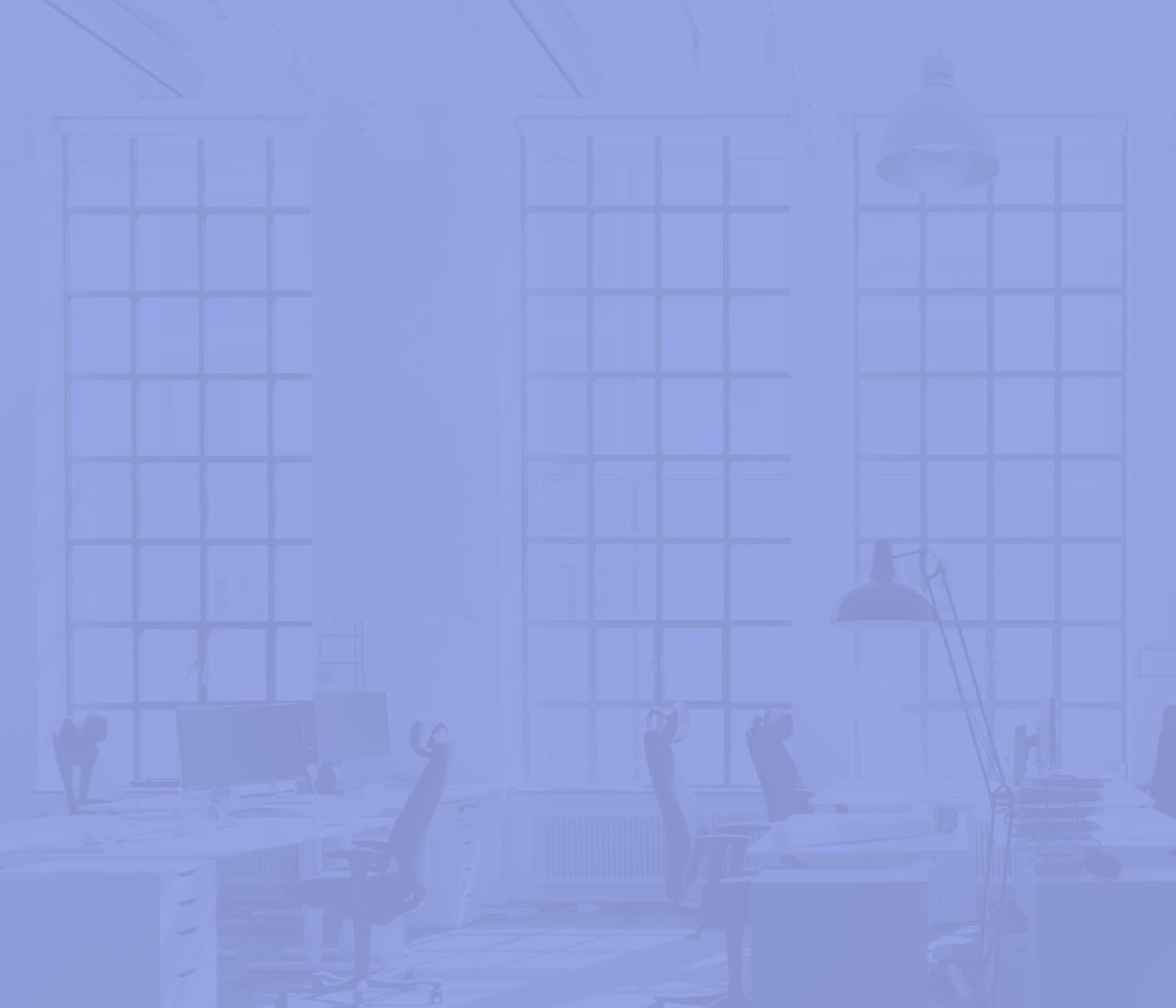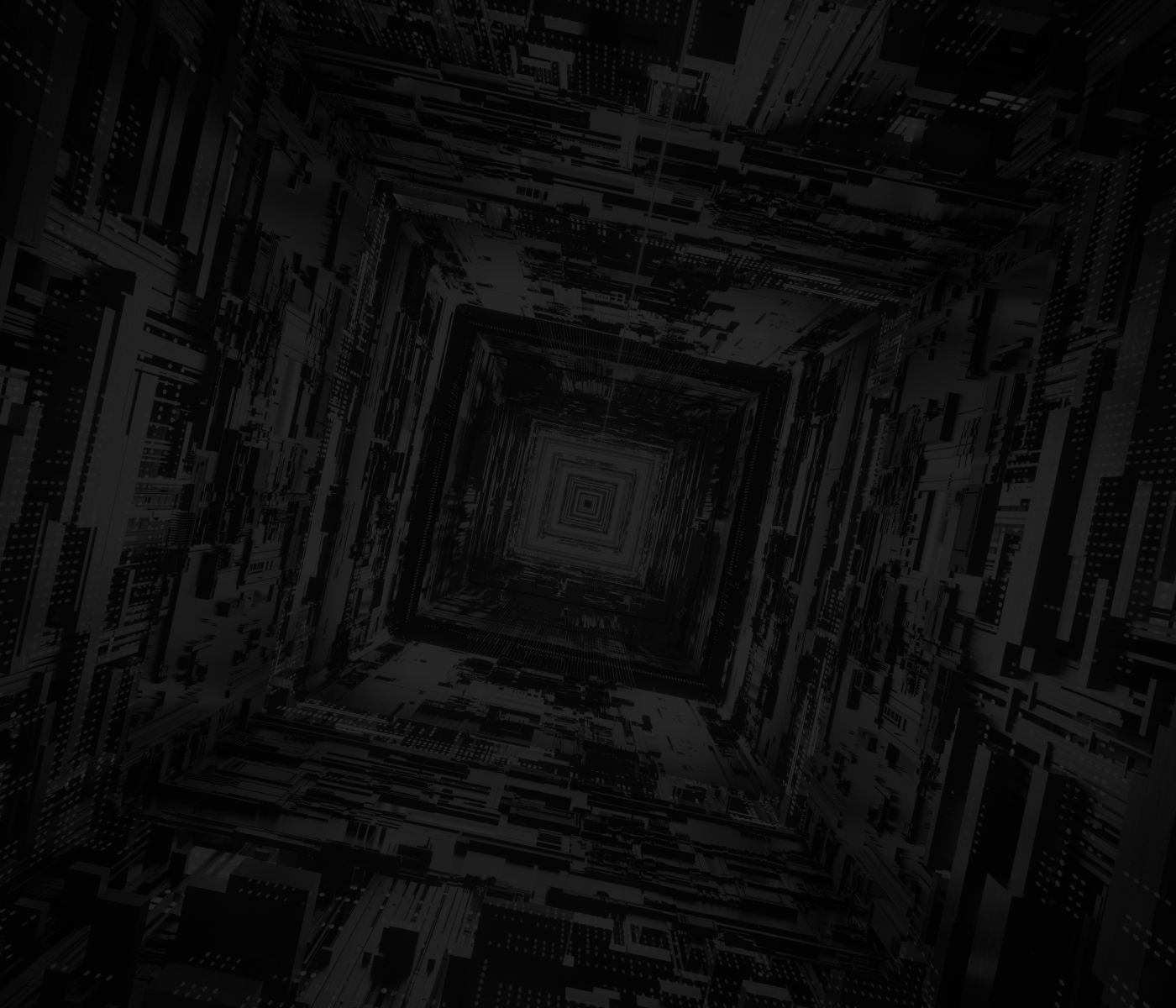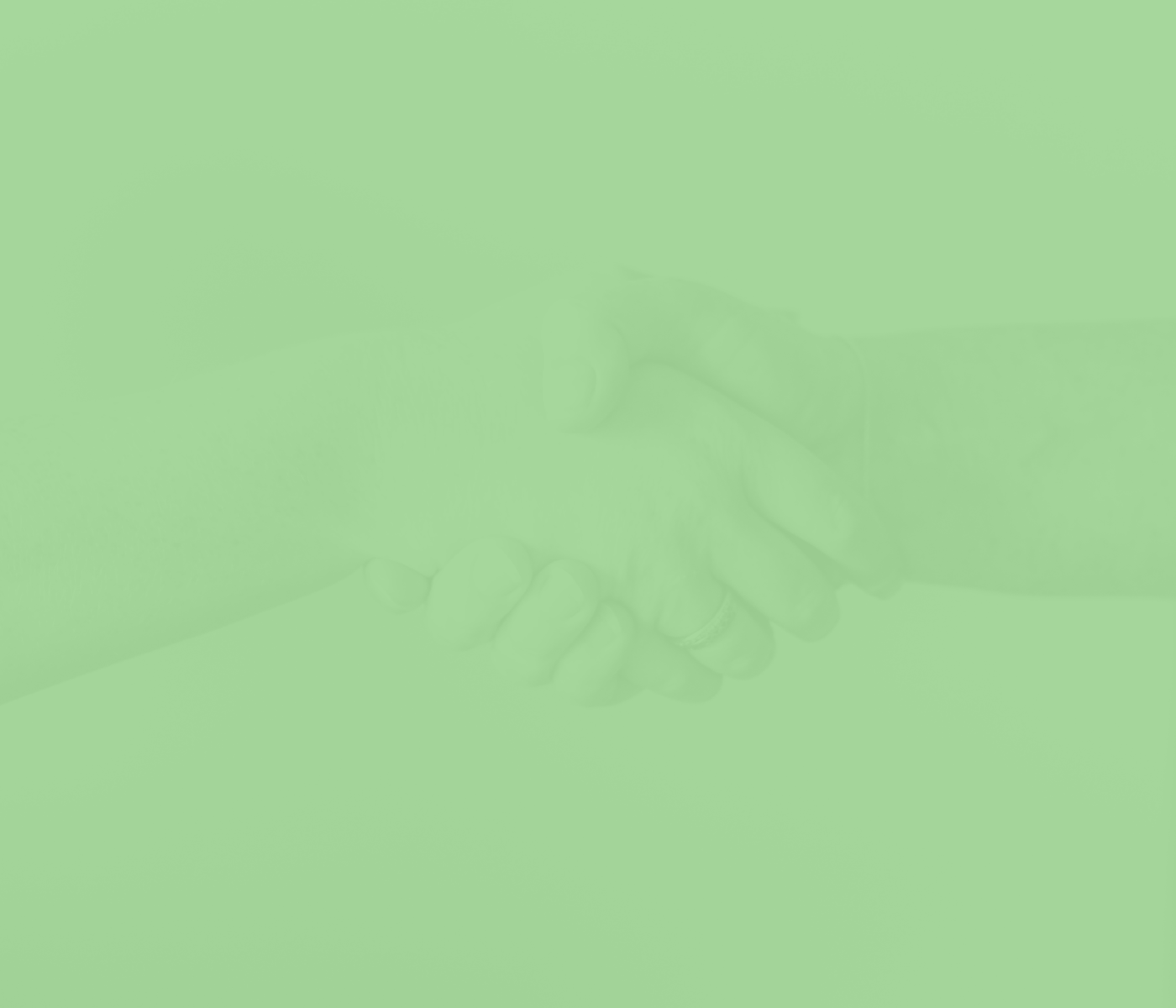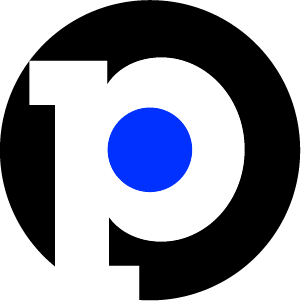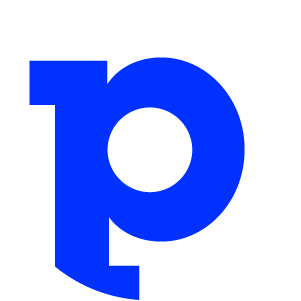 Coverage | Newsletter | Intel | Events
Coverage | Newsletter | Intel
It was four weeks before Y Combinator's scheduled March 2020 Demo Day, and the pressure was on Helena Merk as she tried to pivot her startup idea ahead of the big pitch.

A Duke dropout, she'd joined Y Combinator's Winter 20 class with an idea for a social app similar to Lunchclub that would connect people in a community for one-on-one meals. "YC had been this dream since I was a kid," she said, having followed the accelerator's success with alums like Instacart, Airbnb and Dropbox. "I just fangirled over YC."
But with her original idea not working, Merk had even less time for the pivot than she thought. A few days earlier, YC had announced that it was going to move its entire format online, stripping the startups of their chance to appear onstage in front of 1,000 hand-picked investors. Then on March 10, Merk and hundreds of other founders in the batch dialed into their partner video calls only to have YC's partners break more bad news. The whole event was being moved up an entire week to March 16, just a week away, and YC offered some uncharacteristically free-wheeling advice to founders: go raise funding, right away.
"Brian [Li, co-founder] and I were freaking out because we had no product essentially," Merk said. "It wasn't like we could go to investors and say give us $1 million for a janky product we had built in a week."
They weren't the only founders to be panicking. The 240 budding startups had joined Y Combinator during a frothy market that had enjoyed a bull run for years, only to graduate on March 16 — a day that coincided with the biggest single-day point drop in Dow Jones history and the start of shelter-in-place in San Francisco. Investors had their minds on a looming recession and stockpiling toilet paper from Costco, not YC's latest cohort.
Now, five months after Demo Day, the picture of how the YC W20 batch has performed after launching right into the beginning of the pandemic is only just beginning to emerge — and the results of the cohort may be a proxy for how the seed startup community will recover in the face of the pandemic.
"In past batches, there was a wider distribution of dollars, so more companies raised something," Y Combinator partner Aaron Harris told Protocol. "There were more companies this time that weren't able to raise anything, but also a lot of companies raising quite a lot."
Companies that were doing well and had a convincing story found that there was "plenty of money available," Harris said. But "if you weren't — if you were a company that, you know, didn't have much to show, had a hard time describing what you do — then there was just not very much money out there."

Merk's company Glimpse ended up being one of the ones to walk away having raised money, after its new business model of connecting people on video proved to be a pivotal pivot just ahead of the pandemic. (A successful launch on Product Hunt also helped.) But for others, "the gap just widened," said one Y Combinator founder from the batch, who asked to speak under the condition of anonymity out of fear of retribution from the YC community. "The winter 20 batch for us was pretty bad. No one knew what was going on."
Approaching the 'precipice of panic'
Y Combinator's 30th class of startups kicked off like any other. Around 500 entrepreneurs representing 240 companies flew to Mountain View from 32 countries around the world. Their numbers skewed heavily toward B2B, with 43% of the companies presenting at Demo Day falling into the category, but there were pockets of health care, consumer and robotics startups, too.
It wasn't until late February that the group started feeling some of the effects of coronavirus. Because of the international nature of the group, some founders focused on selling into markets like Europe started feeling the squeeze on their business first. Then the changes came to Silicon Valley.
"I remember I was at Haystack's office and Semil [Shah] was one of the first people who wanted to do the elbow bump thing, and I thought, 'Was this a joke?'" said Mathew Pregasen, founder of sales playbook platform Battlecard. "Because we were so focused on the business, we were not focused on Balaji [Srinivasan]'s tweets."
Srinivasan was one of the earliest venture capitalists to sound the COVID-19 alarm in Silicon Valley, and other investors started following suit by instituting "no handshake" rules. One of the early jokes about YC's W20 Demo Day was that its "Handshake Deal," an investment protocol that had been developed around the deals done at Demo Day, was supposed to lose the actual handshake part in favor of elbow bumps. (YC's first communication to founders about COVID-19 in late February was that it was adding hand-cleaning stations to the event.)
In early March, YC's partners made the call that the event would be virtual, following the trend set by other tech conferences from Mobile World Congress to SXSW. "We didn't think it made a huge amount of sense, based on the trends, to say hey let's bring 1,000 investors and founders from all over the world into the same place, so that they could meet and mingle," Harris said.
By then, the economic uncertainty of what was going to happen started creeping in. Sequoia's Black Swan memo jolted Silicon Valley into realizing things could be going south, quickly. The Dow became volatile. There were already articles about a startup reckoning coming on the heels of major layoffs in early 2020. Facebook, Google and Apple all started sending their employees home.
"It kind of felt as if we were approaching this precipice of panic," Harris said. "We looked at the progress of our startups and actually looked at the inbound interest from investors at that point and decided the best move was to cut another week of uncertainty off and move Demo Day up."
While Y Combinator generally discourages companies from raising money before Demo Day, the message on the video calls four days later announcing the date change was very clear: Raise quickly and get the investors to wire checks as fast as you can. The companies were told to not assume that investments would be available in a month's time.
The one-slide pitch
The change in the Demo Day format came as a shock to the startups preparing to deliver the classic two-minute Y Combinator Demo Day pitch. YC had toyed with the idea of building studios to record the video pitches, but ultimately scrapped the idea when it moved up the Demo Day after realizing they couldn't deliver a good quality. Instead, the classic Demo Day experience of rapid-fire pitches was reduced to a list of company names, team bios, and a single-slide summary of their company.
For founders who viewed their charisma and story as a strength, the one-slide pitch to investors was a real blow. "It just felt really sad that it accumulated into this slide," said one founder, who asked to remain anonymous since YC remains an investor in their company.
"When you give away 7% of your company for the experience of pitching to thousands of investors, it's a bit disappointing," they said. "It's really sad because our growth slowed down, and then Demo Day was not in person, and it was really hard to fundraise."
The week before Demo Day ended up being critical for a lot of companies. In interviews with more than 20 founders and investors for this story, most agreed that the companies that had conversations and closed money the week before did better than those that waited for the virtual Demo Day to evaluate investors and close a check.
After all, the tone had changed sharply from one week to the next, as the Dow dropped and shelter-in-place began. "On Twitter people were like, 'VCs are open to business,' and that's definitely not true from my perspective because they were busy buying toilet paper from Costco or trying to move to their vacation home in Tahoe," the founder said. They were able to close their round with investors they met the week before Demo Day, but had trouble raising additional capital once the lockdown started.
"In hindsight, [the date change] was the best possible move [YC] could have made because it allowed fundraising to happen before the world fell apart," Pregasen, the Battlecard founder, said. He ended up pulling together his round on the Wednesday and Thursday before Demo Day. Afraid that the San Francisco International Airport would be shut down, Pregasen spent the afternoon of the virtual Demo Day on a plane back to Florida to quarantine with his family.
"If we had fundraised a week later, I don't think we would have pulled a valuation that we got," he said. "It was very noticeable the following week, post shelter-in-place day, and it was a lot of, 'We don't know if we need to take our capital and save it for our portfolio or if we can make new investments.'"
An 'unexpected positive'
For many investors, this batch felt different, too. Several firms told Protocol they hadn't made any investments in this year's YC batch, compared to previous classes. Other seed stage investors said they saw founders coming back to them with revised or lowered funding expectations to pull together a round. Many investors declined to speak on the record, fearful that Y Combinator would uninvite them from future Demo Days.
Maven's Sara Deshpande said that her firm continued its typical approach, which is to make at most one investment per batch. It's had previous success with Y Combinator companies like Cruise, and this time backed Merk's company Glimpse, a service that (post-pivot) provides short video chats within a community for quick catch-ups, after talking to a few dozen companies.
"The biggest difference I saw was that the target round size out the gate seemed smaller out the gate," she said. "Startups were looking to raise $1 million to $1.5 million, and fewer companies looking to raise $3 million and $4 million."
Some companies also lowered their target valuations. Susa Ventures' Leo Polovets said he saw a valuation drop in the weeks following Demo Day as companies came back with different terms. "YC companies often set their own valuation caps, and about one-third of the companies I talked to came back within a week or two of Demo Day and asked if a lower cap would affect our investment decision," he said in an email. "The typical valuation drop over that few weeks was along the lines of [around] 20%. But as with most Demo Days in recent years, companies with strong traction in hot spaces had no problem raising at high valuations."
Y Combinator's Harris said that companies that did raise money didn't see much impact on their valuations. "The professional investors and the funds that make a business of investing and the angels have been at this for a long time, [and] invested aggressively at dollar values into companies and pricing that was on track with what we've seen in previous batches in the non-COVID world," he said.
One thing that didn't change about YC for investors: The FOMO. But this year, they were forced to make investment decisions on Zoom, many for the first time, and often with companies they had never met. But while that may have been unnerving so early on in lockdown, it also made it a more efficient process, allowing founders and investors to stack hours of meetings back to back instead of shuttling around in Ubers and Lyfts to run a traditional fundraising process.
It ended up being an "unexpected positive" for Modern Village's Avni Patel Thompson. A graduate of YC's W16 class, it was her second Demo Day at YC, and this time she ended up meeting two or three times the number of investors thanks to the efficiency of the format change. Some investors did balk at the size of her funding round, but that ended up being a filtering function, she said. And ultimately she was able to raise the $1 million she wanted, calling it quits by April when it was clear investors were starting to become overwhelmed. "Was it painful? Yeah it was, but I've never known fundraising not to be painful," she said.
Too soon to call it
Five months later, the challenges faced by the Winter 20 class are now becoming lessons for YC's summer 2020 batch, who graduate at the end of August. The new cohort was entirely remote, compared to W20's experience, and the virtual Demo Day is coming back.
W20 founders like Ophelia's Zack Gray missed having the pitching element during his batch, but he was still invited back to talk to the summer class about how to fundraise. His opioid addiction treatment startup was one of the success stories, having ultimately raised $2.7 million from General Catalyst and Refactor Capital at what he admitted was an "aggressive valuation." "We were forced to get a great investor before Demo Day, and so it didn't really matter," Gray said. "In fact, we didn't get very much out of Demo Day itself, but had we not gotten the commitment from a fund like General Catalyst two days before Demo Day I think it would have been a major disadvantage for us not having the opportunity to actually [get] up on stage and tell our story in person."
This time, Y Combinator's virtual Demo Day will be live over Zoom and split into two days. Harris says Y Combinator has also moved up when it starts talking to companies about fundraising earlier in the batch, relaxing slightly its previous guidance of waiting until Demo Day.
"If we look at the numbers, and look at the successful companies, honestly there is almost no correlation to a rapid round after Demo Day, and the long-term success of the company — or between the amount of money raised at Demo Day and the success of the company," he said. "It's just not the thing that matters."
It's too soon to know the real fate of the W20 batch, and the legacy of its startups will play out over the next 10 to 15 years. While there may have been some shorter term struggles to fundraise for some of the companies, like any venture return it could take just one or two home runs to call the batch a success.
"I think they will use us as an example to future founders about how you can be successful, despite everything else in the world going against you," Gray said.
Biz Carson
Biz Carson ( @bizcarson) is a San Francisco-based reporter at Protocol, covering Silicon Valley with a focus on startups and venture capital. Previously, she reported for Forbes and was co-editor of Forbes Next Billion-Dollar Startups list. Before that, she worked for Business Insider, Gigaom, and Wired and started her career as a newspaper designer for Gannett.
Power
Also this week: savvy virtual assistants, surveillance without violating people's privacy, and more patents from Big Tech.
Image: Google
Karyne Levy
Karyne Levy ( @karynelevy) is the West Coast editor at Protocol. Before joining Protocol, Karyne was a senior producer at Scribd, helping to create the original content program. Prior to that she was an assigning editor at NerdWallet, a senior tech editor at Business Insider, and the assistant managing editor at CNET, where she also hosted Rumor Has It for CNET TV. She lives outside San Francisco with her wife, son and lots of pets.
This week was so full of fun patent applications that I didn't know where to start. We've got a throwback to 2013, a virtual assistant that knows when I've stopped talking, and headphones that can determine a user's hearing abilities.
But as always, remember that the big tech companies file all kinds of crazy patents for things, and though most never amount to anything, some end up defining the future
Alphabet
Released in 2013, Google Glass, Google's stab at smart glasses, hit a fever pitch before quietly dying two years later. When it first came out, everyone thought it was the coolest thing on earth: a head-up display! On your face! That can show you your calendar! Countless articles were written about how it looked, what it did, how it worked, how it might violate privacy, and why it failed. The term Glasshole was conceived. My former colleague Kyle Russell was even assaulted while wearing a pair.
Google released version 2.0 to business users in 2019, but the initial excitement over the hardware died down and lost in the annals of tech history. Until now, it seems, at least according to this patent, which outlines a process for making Glass look better and work with glasses and prescription glasses. The original Glass had a tiny display attached to lensless glasses. But by placing a photopolymer lens in between the two pieces of glass that make up typical eyeglasses, Google hopes that the wearer doesn't look as dorky. Jury's still out on that, though.
My home is a smart home. I have a Google speaker or display in every room, I have Nest Cams, I have a Nest Hello and a Nest Learning Thermostat. I never really consider that my house is listening to me, even though I know that it is. At its simplest, I use my devices to turn on lights and play music, and at its most extreme, I use the speakers to enhance books that I'm reading to my kid, using the Read Along with Google feature. But sometimes I wonder if it's still listening even if I've stopped reading or talking to it — and especially when I've started talking about something private.
This patent takes that into consideration and offers a better way for the system to know that I've stopped talking by using various data points — such as my reading speed, other noises that imply I've moved to do something else, coughing — to signal that I've stopped reading.
Identifying explicit video content
YouTube is notorious for allowing objectionable content to seep into various parts of the app: This study shows that its algorithms often recommend false or sexualized content, explicit content is recommended to children, and YouTube still includes health misinformation. YouTube uses machine learning to try to catch some of the objectionable content before it's served up to users, and it's even hired moderators to try tackling the problem. Moderation efforts are working somewhat — in April, the company boasted that "violative view rate" was down 70% from 2017 — but clearly more work needs to be done.
This patent looks at improving how neural networks find objectionable content, using various combinations of inputs, such as comparing it to other videos that contain explicit content; analyzing the tags or title of the video; analyzing certain aspects of the video; and using various machine learning methods, such as triplet loss, to determine whether the video should be flagged.
Amazon
Hey machine, I'm talking to you
You can set up virtual assistants, like the Nest Hub and the Echo, to recognize certain voices at home. That allows the device to serve up personalized information, depending on who's asking it the questions.
This patent takes that scenario and expands on it, laying out a way for voice assistants to recognize different people outside of the home and can use natural language to give it commands. One of the examples provided imagines a coffee shop. A patron walks in, says three words to a voice assistant that's maybe installed in a POS; the machine recognizes that person's voice and pulls up account information.
Once everything is confirmed, the person could say, "I'd like a latte with an extra shot," and the system makes and then serves the coffee drink. At the same time, the computer sends a purchase order to the coffee shop's system. A hot cup of coffee without having to talk to anyone before I've had the coffee sounds like a dream.
Apple
I've been a copy editor for most of my journalism career, which means I'm expected to know how things are spelled, various grammar rules, and how to make sentences sound better. But when I write out a text or email on an iPhone, you'd think that I've never written a sentence in my entire life. My fat fingers often hit the wrong keys, and sometimes if I'm in a hurry, even my sentence structure is embarrassing.
This patent aims to help me and my fellow copy editors by teaching a machine to look out for errors, as well. Using a neural network, my phone would be able to not only correct my spelling, but also compare it to various other words that are spelled the same, and make sure I'm using the appropriate one.
Facebook
This patent makes so much sense, I'm surprised it hasn't been done yet (and if it has, please email me and let me know!). Headphones as they are made now are pretty much configured for people who have no hearing loss. This patent imagines a set of headphones that can be customized to the user, by doing a hearing assessment right on the spot. After receiving the data, the headphones could automatically adjust to turn up or turn down certain frequency levels or otherwise enhance the audio to help the wearer feel comfortable.
Microsoft
Surveillance without the privacy violations
Cameras are everywhere, monitoring our every move. But when capturing this information, certain steps must be taken to ensure privacy. Blacklisting, or providing rules around what can't be seen, are often prone to errors, which can not only violate people's privacy, but can violate laws as well.
This patent lays out how to improve these methods, using whitelisting methods instead. Teaching the machine to recognize what is allowed, rather than what is not, can help improve this functionality in more-precise ways. In fact, the patent references tests where whitelisting was around 5,000 times more accurate than blacklisting.
Karyne Levy
Karyne Levy ( @karynelevy) is the West Coast editor at Protocol. Before joining Protocol, Karyne was a senior producer at Scribd, helping to create the original content program. Prior to that she was an assigning editor at NerdWallet, a senior tech editor at Business Insider, and the assistant managing editor at CNET, where she also hosted Rumor Has It for CNET TV. She lives outside San Francisco with her wife, son and lots of pets.
J. Michael Evans
Michael Evans leads and executes Alibaba Group's international strategy for globalizing the company and expanding its businesses outside of China.
As President of Alibaba Group, I am often asked, "What is Alibaba doing in the U.S.?"
In fact, most people are not aware we have a business in the U.S. because we are not a U.S. consumer-facing service that people use every day – nor do we want to be. Our consumers – nearly 900 million of them – are located in China.
People are often surprised to learn we have thousands of customers here in America, made up of U.S. brands, retailers, small businesses and even farmers.
Last year, thousands of these U.S. companies sold more than $54 billion worth of their high-quality products directly to Chinese consumers on our e-commerce platforms. These companies include large multinationals like P&G and Estée Lauder, family-owned businesses like BISSELL and Emily's Chocolates, small businesses like Antica Farmacista and Radha Beauty and agriculture-based companies like Sun-Maid and Califia Farms.
How does it work? Think of Alibaba as a massive digital mall. When a U.S. business opens a digital storefront on our platform in China, they gain access to our almost 900 million active Chinese consumers. But we do much more than provide traffic. We provide all the tools to help U.S. businesses build their brands in China to serve local Chinese consumers. This includes fully customizable online storefronts, marketing tools, inventory and management services, as well as translation and logistics.

We also offer innovations like livestream commerce, AR shopping and gamification to help businesses connect with consumers in highly engaging ways. One of our strengths is the deep insights we have into the Chinese consumer, which can be very valuable to U.S. businesses as they tailor and market their products to fit the demands of new Chinese consumers.
Importantly, what makes us different from other e-commerce platforms is that we are a marketplace, not a retailer. This distinction is critical because it means we connect U.S. businesses and their products directly to the Chinese consumer. The business owns the relationships and consumer insights, and has total control over pricing, marketing and merchandising decisions. It also means we are always a partner, and never a competitor to the businesses on our platforms. We will only succeed if the businesses we work with succeed.
These are the important reasons why so many U.S. brands trust us and work with us in the China consumer market. Even direct-to-consumer brands based in the U.S. like Allbirds, Rothy's, Everlane and Senreve partner with us in China. We give them all the advantages of going direct to consumers – control over branding, consumer relationships and all the data and insights – in addition to access to the nearly 900 million consumers on our marketplaces.
According to the U.S-China Business Council, one million jobs in the U.S. are consistently sustained by helping U.S. businesses sell to China. We are proud to be an important part of that U.S. job creation opportunity.

Until recently, the China consumer opportunity would have been out of reach for most U.S. small businesses. That is why we have invested heavily in our Tmall Global platform, which was specifically designed for businesses without a local presence in China to be able to sell cross-border to the Chinese consumer. Over the past several months, Alibaba has seen a continuing flow of American brands starting to sell to China for the first time. More than 100 U.S. businesses have launched on Tmall Global since January 2021.
Take New Jersey skincare brand Nuria Beauty as an example. Josh Ghaim founded Nuria Beauty just two years ago before the pandemic hit. Because of his prior experience at Johnson & Johnson, Ghaim was familiar with Alibaba and knew it could be a great solution for Nuria. In just three months, Nuria had a Tmall Global storefront up and running, and was enjoying steady sales growth. Ghaim expects the China market to grow and become his largest market.

This year, more than 50 percent of all retail sales in China are predicted to take place online—the first time this milestone has been reached globally. The digital economy and massive consumer market in China present big opportunities for Alibaba's U.S. customers.
So when people ask me what Alibaba is doing in America, my answer is simple: We give great American brands, retailers, small businesses and farmers direct access to the Chinese consumer opportunity that can power their growth and success for the long term.
J. Michael Evans
Michael Evans leads and executes Alibaba Group's international strategy for globalizing the company and expanding its businesses outside of China.
Between the massive valuation and the self-driving software, Tesla isn't hard to sell as a tech company. But does that mean that, in 10 years, every car will be tech?
Image: Tesla/Protocol
Becca Evans
Becca Evans is a copy editor and producer at Protocol. Previously she edited Carrie Ann Conversations, a wellness and lifestyle publication founded by Carrie Ann Inaba. She's also written for STYLECASTER. Becca lives in Los Angeles.
Protocol Team
A new media company from the publisher of POLITICO reporting on the people, power and politics of tech.
From disagreements about what "Autopilot" should mean and SolarCity lawsuits to space colonization and Boring Company tunnels, extremely online Tesla CEO Elon Musk and his company stay firmly in the news, giving us all plenty of opportunities to consider whether the company that made electric cars cool counts as tech.
The massive valuation definitely screams tech, as does the company's investment in self-driving software and battery development. But at the end of the day, this might not be enough to convince skeptics that Tesla is anything other than a car company that uses tech. It also raises questions about the role that timeliness plays in calling something tech. In a potential future where EVs are the norm and many run on Tesla's own software — which is well within the realm of possibility — will Tesla lose its claim to a tech pedigree?
It's a tough issue, but our intrepid staff is more than up to the task of fighting about it so you don't have to. Could anything that's been referred to as the next Apple this many times not be tech? If the Model X is tech, how about a Ford Focus? If batteries qualify as tech now, is the Energizer bunny the original Technoking? All these questions and more will be answered (or possibly not)! below.
Anna Kramer: is Tesla tech?
Shakeel Hashim: oh hell yes i was hoping for this one
Shakeel: yes it is and so are all car companies
Megan Rose Dickey: lol u would be hoping for this one
Joe Williams: Tesla is absolutely tech, its cars all run via software that can be updated without the users even knowing.
Megan: yeah, it's def tech
Shakeel: would it be tech if it didn't do that @Joe Williams
Anna: Wow am i the only one who is ambivalent about this
Megan: seems like it
Caitlin Wolper: i'd call it tech simply after seeing the internal display that not only identifies other cars but can tell people and cones, that was wild
Megan: it also tries to scare you when you're walking your dog at night
Anna: Doesn't that mean most car companies are now tech though? Plenty of other cars run on software like that now
Megan: it's like, "bish, come any closer and i'll sound off my alarm"
Karyne Levy: jeez i missed the note that this was starting and i'm already 12 replies behind
Joe: Yes, just maybe not in the traditional sense of what's considered technology. Like, battery technology is technology. It's not SaaS obviously, but it's tech.
Tom Krazit: yeah i can't even imagine the counterargument here
Shakeel: is a Ford Focus tech
Megan: ford wishes
Caitlin: is ford/"new girl" product placement tech
Shakeel: or: does tech stop being tech when it's been around for a certain amount of time
Anna: but it's a car company, it makes cars at the end of the day
Allison Levitsky: is tesla more tech than other car companies are
Karyne: you know what's not tech and is a car company? volkswagen
Shakeel: See I think Volkswagen is a tech company
Megan: …
Tom: totally, that emissions scam they pulled was very much tech
Shakeel: but also @Allison Levitsky yes
Anna: see when does a car company become a tech company? Like they are all doing Tesla-ish things now or trying to
Chris Fong: Tesla isn't. They don't even offer an in-dash CD changer.
Megan: lol wtf
Karyne: the scam was tech, the tech inside of any volkswagen car is garbage
Allison: and is tesla somehow more tech than other EV companies
Joe: I think any company that has an electric vehicle or self-driving car is tech.
Shakeel: self driving definitely tech
Megan: agree w/ jojo
Joe: If we consider semiconductors tech, wouldn't we consider batteries tech?
Karyne: exploding engines is not tech, but i think that tesla is tech
Anna: so all car companies will eventually be tech? Or this will stop being tech at some point
Karyne: is the only thing that makes tesla tech the self-driving stuff and the batteries?
Shakeel: if we are saying that Volkswagen is no longer tech then I think we have to say that one day Tesla will not be tech
Karyne: ooh anna, if everything is tech, then is nothing tech?
Shakeel: Because once upon a time cars were exciting new tech
Megan:
Karyne: megan, my god
Megan: ahahaha
Shakeel: I hope our CMS supports that emoji
Megan: this convo is killing me
Anna: god this is now totally ruining my brain
Karyne: are things tech when people who work there say "we are a tech company building X, not an X company"
Shakeel: no because most of those people are liars
Karyne: lol
Tom: those are platforms /ducks
Karyne: we are a tech company building: cars, meat, space, dating,
Anna: so should we have a statute of limitations on something being tech? Like eventually you just age out and tech means something new
Karyne: is a Sony Discman tech?
Karyne: (i'm aging myself 😔 )
Zeyi Yang: if batteries are tech then is Duracell tech?
Allison: it stops being tech and it becomes "electronics"
Chris: It's electric and runs on batteries.
Karyne: oooh
Joe: I guess for me I think what is ultimately powering the product? In Tesla's case, it's the tech that's doing that. For WeWork, it's a physical asset that is enhanced by technology.
Shakeel: I like Allison's definition
Karyne: in 10 years then, joe, if every car is running on Tesla-like tech, then every car company will be tech
Chris: Is Tesla electronics?
Karyne: help
Becca Evans: does their big valuation help Tesla seem more tech-y than other companies that sell electric cars
Shakeel: yeah it's certain valued at a tech multiple
Karyne: does Elon Musk make it tech?
Shakeel: are flamethrowers tech
Karyne: are boring companies tech?
Tom:
Shakeel: are short shorts tech

Becca: is that tunnel in vegas tech
Zeyi: am I tech
Karyne: wow what a great place to end.
Joe: Elon, if you're reading this, you're tech in my eyes. Let me go to space with you and we can talk about it all day/night, whatever happens up there.
Becca Evans
Becca Evans is a copy editor and producer at Protocol. Previously she edited Carrie Ann Conversations, a wellness and lifestyle publication founded by Carrie Ann Inaba. She's also written for STYLECASTER. Becca lives in Los Angeles.
Protocol | Workplace
Spooked by rising cases of COVID-19, many tech companies delay their office reopening.
Photo: Luis Alvarez via Getty
Allison Levitsky
Allison Levitsky is a reporter at Protocol covering workplace issues in tech. She previously covered big tech companies and the tech workforce for the Silicon Valley Business Journal. Allison grew up in the Bay Area and graduated from UC Berkeley.
Apple grabbed headlines this week when it told employees it would delay its office reopening until October or later. But the iPhone maker wasn't alone: At least two other Silicon Valley companies decided to delay their reopenings last week in response to rising COVID-19 case counts.
Both ServiceNow and Pure Storage opted to push back their September return-to-office dates last week, telling employees they can work remotely until at least the end of the year. Other companies may decide to exercise more caution given the current trends.
Delta isn't just scaring Apple
"I know a couple companies that have just indefinitely put plans on hold," said Niki Armstrong, who serves as general counsel, corporate secretary and chief compliance officer at Pure Storage. "We really just don't know what the future's going to hold here in the next few months."
Pure is one such company. The nearly $6 billion data storage hardware and software maker initially planned to fully reopen its offices after Labor Day, but decided last week to delay its full reopening indefinitely.
Pure decided to indefinitely delay its full reopening because of concerns about the spread of the highly infectious delta variant of COVID-19. Vaccinated people are far less likely than the unvaccinated to wind up in the hospital with COVID-19, but breakthrough cases do occur. Pure still plans to reopen on a voluntary basis next month, but only to employees who tell the company they're vaccinated.
Employees may also have concerns about bringing the virus home to unvaccinated family members or may be unvaccinated themselves for a medical reason, Armstrong noted.
"It's not 'vaccine and chill.' It's 'vaccine and still continue to be safe,'" Armstrong said. "It's not 100% guaranteed that you're not going to get it, even with the vaccine."
By delaying the full reopening, Pure is allowing employees to continue to live where they want, whether or not that's near the office, until it's clear when the company can safely reopen. Pure wanted to avoid uprooting employees and then changing plans, Armstrong said.
ServiceNow delayed its full reopening for similar reasons. The $114 billion software maker decided last week to delay its September reopening until January or later, spokesperson Caitlin Stewart said.
"We understand the complex realities everyone is facing, including concerns about the COVID-19 delta variant," ServiceNow said in an emailed statement. "This extended period of employee choice will give our people time to transition back to the workplace safely and plan for personal situations."
Similar to Pure, ServiceNow is allowing employees to come into the office in the meantime if they choose. All but three of ServiceNow's 27 U.S. offices are partially open, Stewart said.
Salesforce, SAP, Airbnb also won't require employees back until 2022
Google, Amazon and Microsoft have all indicated September as their full reopening date, though spokespeople for both Facebook and Google told Protocol earlier this week that they were monitoring the changing situation.
And it's not uncommon for companies to look to October or later. Like Apple, Facebook doesn't expect to fully reopen until October. Salesforce, SAP, Twilio and DoorDash are letting employees work remotely until January 2022 or later.
Some are looking even further into the future for their reopenings. Airbnb won't require its employees to come back to the office until September 2022, CEO Brian Chesky revealed on the company's May 13 earnings call, telling investors that the company wants to "model the 'live anywhere' lifestyle" and would "allow a lot of flexibility."
Vaccine and mask mandates
Local government officials in the Bay Area have been urging people to wear masks in public, indoor places for the last week.
A similar recommendation in Los Angeles was quickly followed by an indoor mask mandate, which went into effect last weekend in L.A.'s public, indoor spaces, including offices.
It's possible that the Bay Area's mask recommendation could turn into a mandate if the case counts don't get under control, said Rachel Conn, a San Francisco-based partner in the labor and employment group at the law firm Nixon Peabody.
"Could I see the Bay Area fall in line and do something similar to L.A. in the future? I certainly could," Conn said. "We were, of course, the first to have a lockdown in the country."
A potential mask mandate in offices could throw a wrench in companies' reopening plans. Already, Google and Intel have begun urging even vaccinated employees to wear masks in the office again, given that both companies are allowing unvaccinated employees to come to work.
"A lot of times employers are getting feedback from their employees," Conn said. "If employers are seeing a rise in concerns with their employees about the delta variant, or data they're seeing, they should consider all of that."
Officials in San Francisco, Santa Clara and Contra Costa counties also recommended yesterday that given the rising case counts, employers should consider imposing vaccine mandates at the workplace. In a radio interview on WNYC today, New York City Mayor Bill de Blasio called on employers to require vaccinations for workers.
Only a handful of large tech companies are currently barring unvaccinated employees from the office, including Adobe, Twitter, Asana and Twilio. Facebook, Microsoft and Amazon are among the companies that aren't imposing such mandates.
Allison Levitsky
Allison Levitsky is a reporter at Protocol covering workplace issues in tech. She previously covered big tech companies and the tech workforce for the Silicon Valley Business Journal. Allison grew up in the Bay Area and graduated from UC Berkeley.
Protocol | Workplace
A new survey found that working parents at the VP level are more likely to say they've faced discrimination at work than their lower-level counterparts.
Photo: d3sign/Getty Images
Issie Lapowsky
Issie Lapowsky ( @issielapowsky) is Protocol's chief correspondent, covering the intersection of technology, politics, and national affairs. She also oversees Protocol's fellowship program. Previously, she was a senior writer at Wired, where she covered the 2016 election and the Facebook beat in its aftermath. Prior to that, Issie worked as a staff writer for Inc. magazine, writing about small business and entrepreneurship. She has also worked as an on-air contributor for CBS News and taught a graduate-level course at New York University's Center for Publishing on how tech giants have affected publishing.
The toll COVID-19 has taken on working parents — particularly working moms — is, by now, well-documented. The impact for parents in low-wage jobs has been particularly devastating.
But a new survey, shared exclusively with Protocol, finds that among parents who kept their jobs through the pandemic, people who hold more senior positions are actually more likely to say they faced discrimination at work than their lower-level colleagues.
The survey, conducted by Qualtrics and the online talent marketplace The Boardlist in June, asked 1,225 people over the age of 18 about their work experiences during the pandemic. Overall, 45% of working parents said they'd been discriminated against at work because of their family responsibilities. But that figure was even higher for parents in managerial and VP positions, 54% of whom said they'd experienced discrimination for their familial duties. Only 38% of lower-level employees said the same.
"It's very clear at leadership levels, as you ascend, there's a feeling of backlash, or at a minimum, prejudice for having these responsibilities," said Sukhinder Singh Cassidy, founder and chair of The Boardlist, which helps companies find potential board members who are women and people of color. The survey results, she said, suggest that while it's obvious working parents in general are looking for more flexibility and support, that doesn't become any less true as they climb the corporate ladder.
Of the working parents who said they'd been discriminated against, 43% said they'd received criticism inside the company and 33% said they'd been passed over for a promotion. Others reported having their leadership responsibilities taken away and being passed over for important projects.
The survey also confirmed what has been a long-running theme in research about parenthood during the pandemic: It found that 75% of working moms said they handled the bulk of child care, while just 62% of working men said the same. Some 58% of moms reported having exclusive responsibility for leading their kids' remote learning, compared to 34% of dads.
This imbalance no doubt contributed to the mass exodus of women from the workforce during the height of lockdown restrictions in the U.S. As the country opens back up and administers more vaccines, there are some signs that trend is receding, with women taking more than 50% of new jobs in May. And yet, women's overall labor force participation in June 2021 remained at a 30-year low.
For Cassidy, who has served on the boards of companies like Ericsson, Tripadvisor and Urban Outfitters, all of this amounts to a reminder that as companies work to bring more women — and particularly parents — into the board room and senior positions in their companies, they have to develop a supportive culture to go along with it. "I think it's very important that boards turn their attention to issues of talent, culture and flexibility, which historically has not been part of the board room," she said.
Issie Lapowsky
Issie Lapowsky ( @issielapowsky) is Protocol's chief correspondent, covering the intersection of technology, politics, and national affairs. She also oversees Protocol's fellowship program. Previously, she was a senior writer at Wired, where she covered the 2016 election and the Facebook beat in its aftermath. Prior to that, Issie worked as a staff writer for Inc. magazine, writing about small business and entrepreneurship. She has also worked as an on-air contributor for CBS News and taught a graduate-level course at New York University's Center for Publishing on how tech giants have affected publishing.
Get Pipeline in your inbox
The inside story of the venture capital and startup world.
To give you the best possible experience, this site uses cookies. If you continue browsing. you accept our use of cookies. You can review our privacy policy to find out more about the cookies we use.