Protocol Live
Protocol Live is an extension of Protocol's journalism. We convene global conversations with tech, business, and policy influencers where we discuss the key issues, ideas, and trends driving the power center of tech.Through both open and subscriber only virtual and live events, Protocol Live turns our exceptional journalism in actionable experiences that drive executive action and build community. Join us.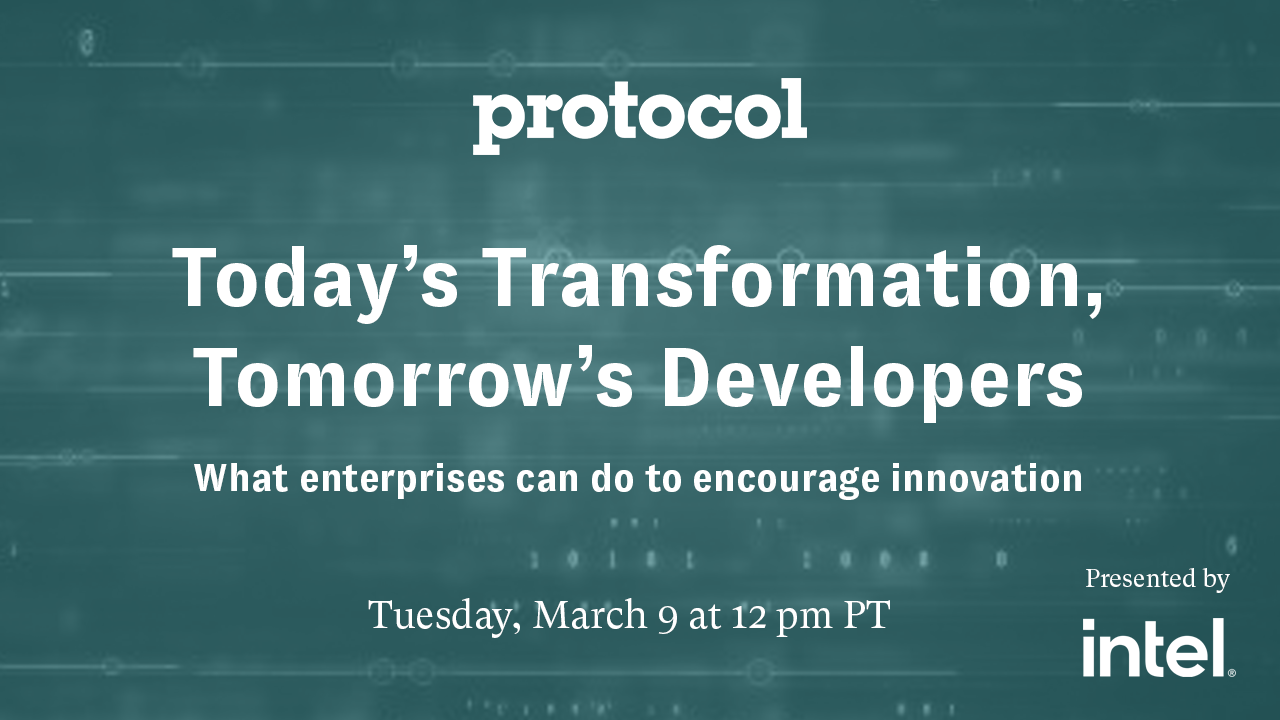 3/9 @ 12 pm PT
Today's Transformation, Tomorrow's Developers
Protocol's Join Protocol's Tom Krazit and Joe Williams to discuss how the role of developers is changing in the digital-first world. As more companies look to digitize their operations, developers are becoming even more central to the business. But coupled with that transformation is the rise of low-code/no-code platforms that give individuals with marginal experience the ability to build their own programs and applications. That's freeing traditional developers up to focus on the more innovative (and potentially more impactful) initiatives.
The challenge, however, is how to harness that skillset to drive business value, as well as how to build an organization that supports developers, who can often be siloed off within the IT department.
RSVP information will be available shortly. This event is presented in partnership with Intel.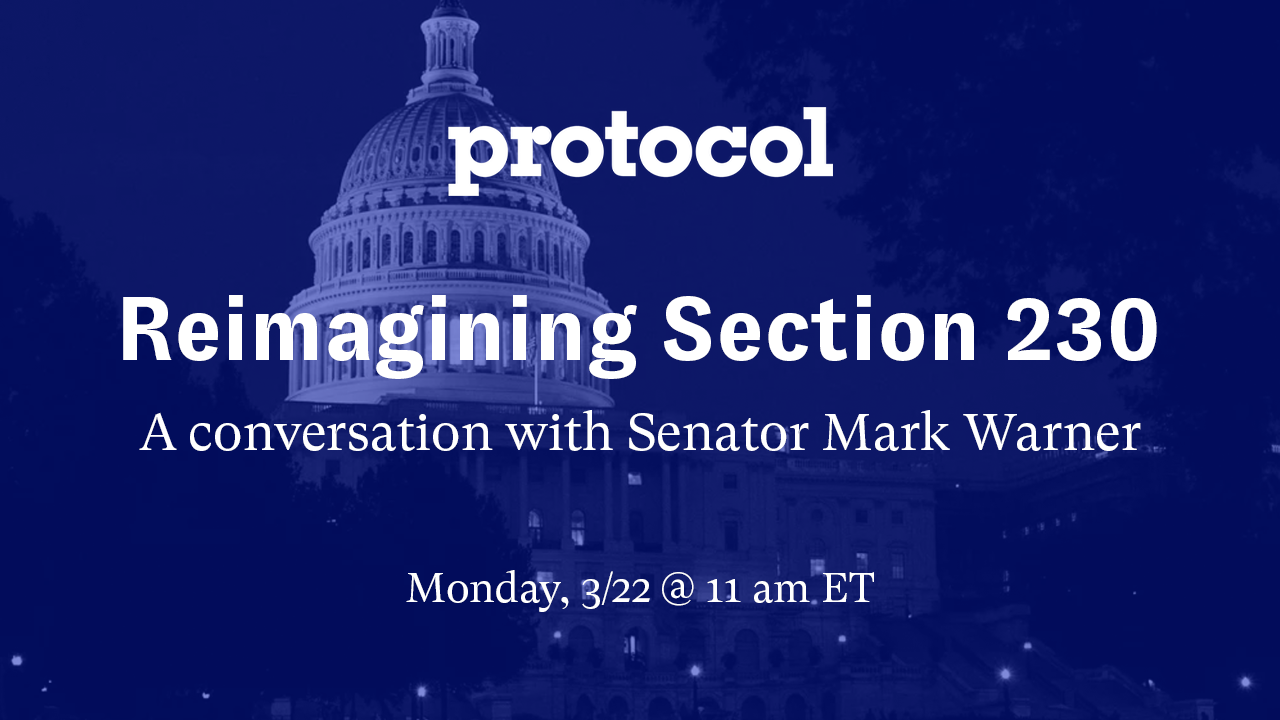 3/22 @ 8 am PT
Reimagining Section 230
Protocol's Join Protocol's Issie Lapowsky and Emily Birnbaum for a special conversation with Senator Mark Warner. RSVP link coming soon.
Past Events: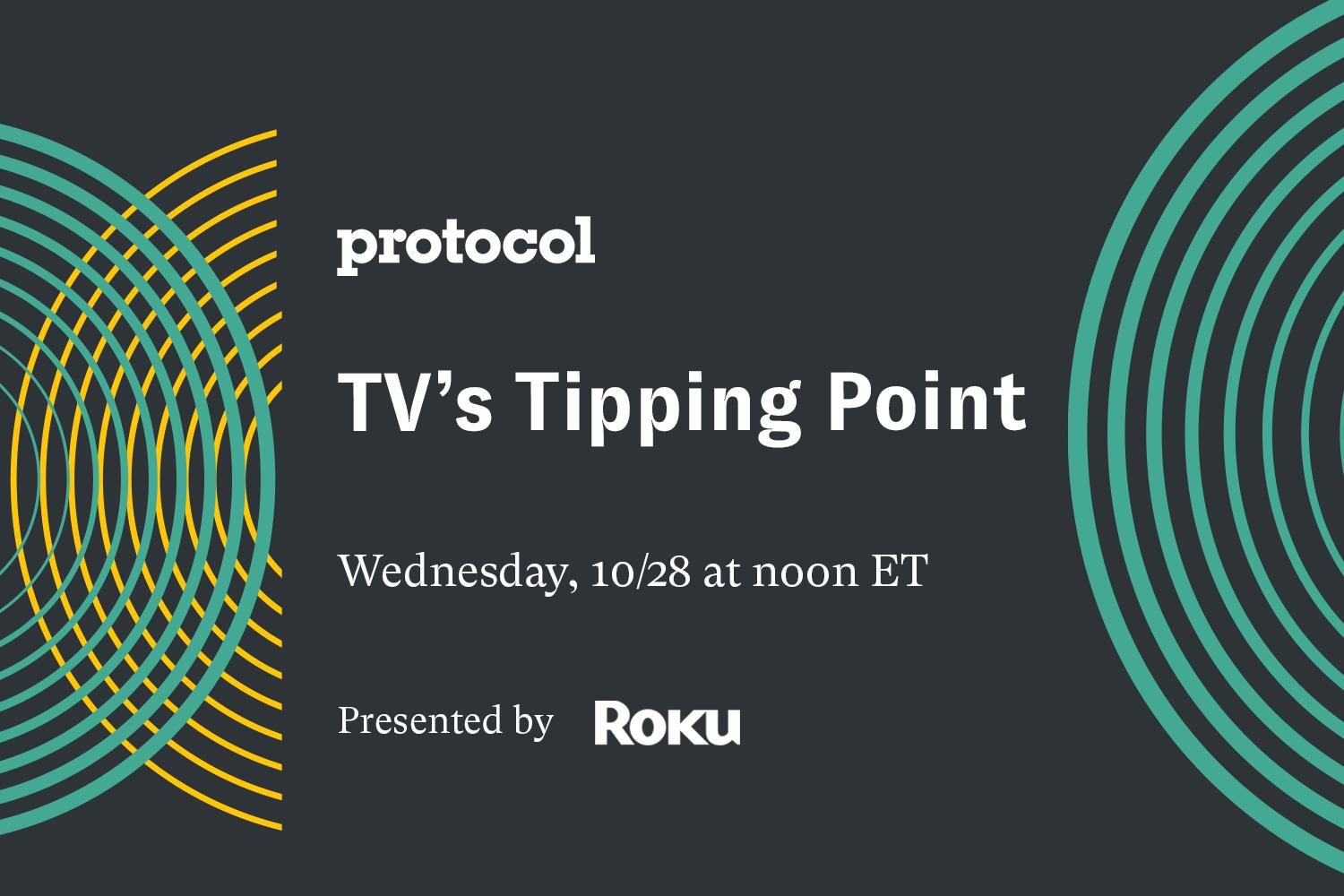 October 28, 2020
TV's Tipping Point
Janko Roettgers unpacks how even traditional cable companies and TV network operators are increasingly acknowledging the inevitable transition and are shifting their focus away from legacy distribution models. He and a panel of experts answers, has TV reached a tipping point?
This event was presented by Roku.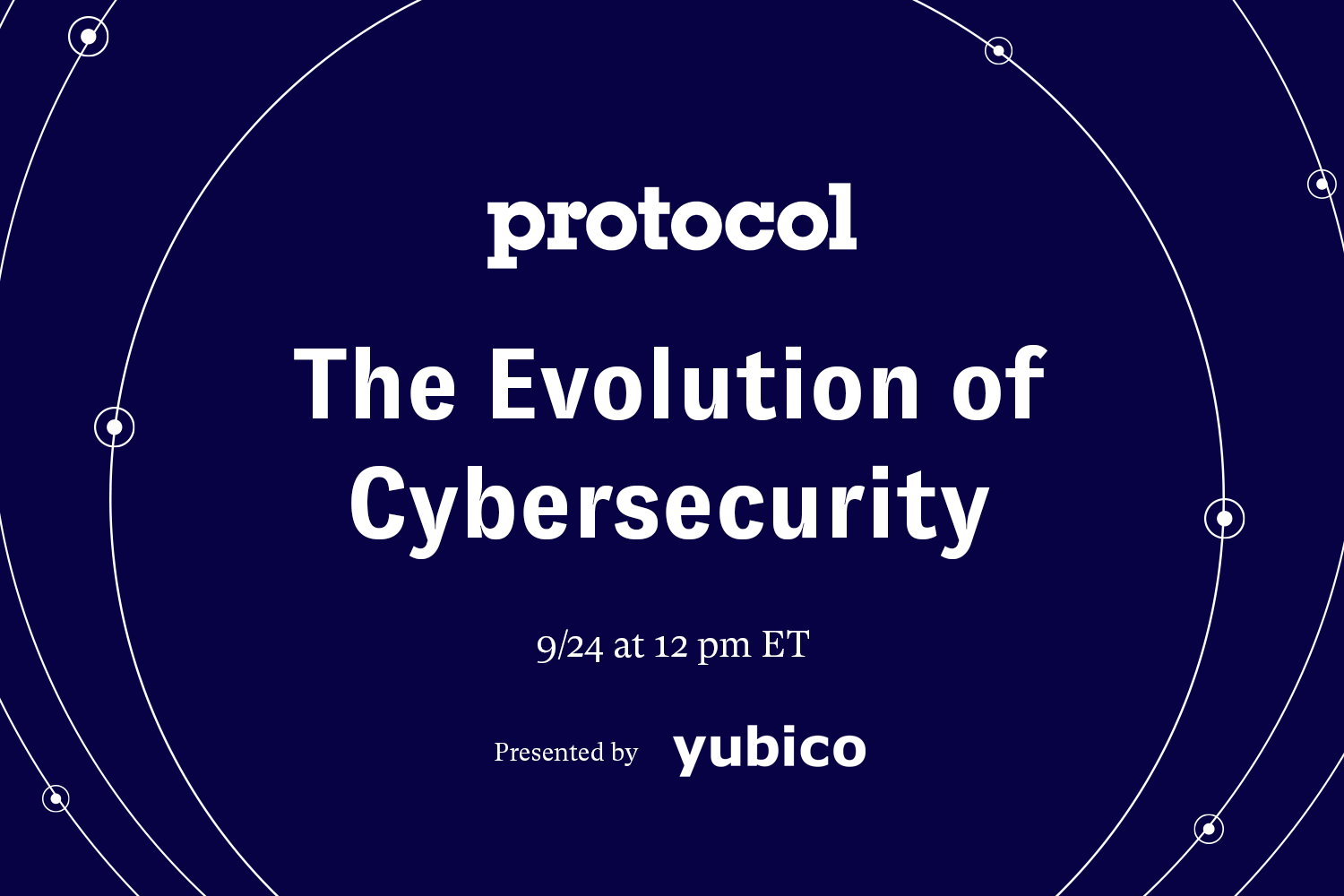 September 24, 2020
The Evolution of Cybersecurity
The cybersecurity playing field is always evolving, and in this new era of work. Tom Krazit and his panel of experts answers how business leaders should play their cards to ensure that their cybersecurity solutions outnumber their vulnerabilities.
This event was presented by Yubico.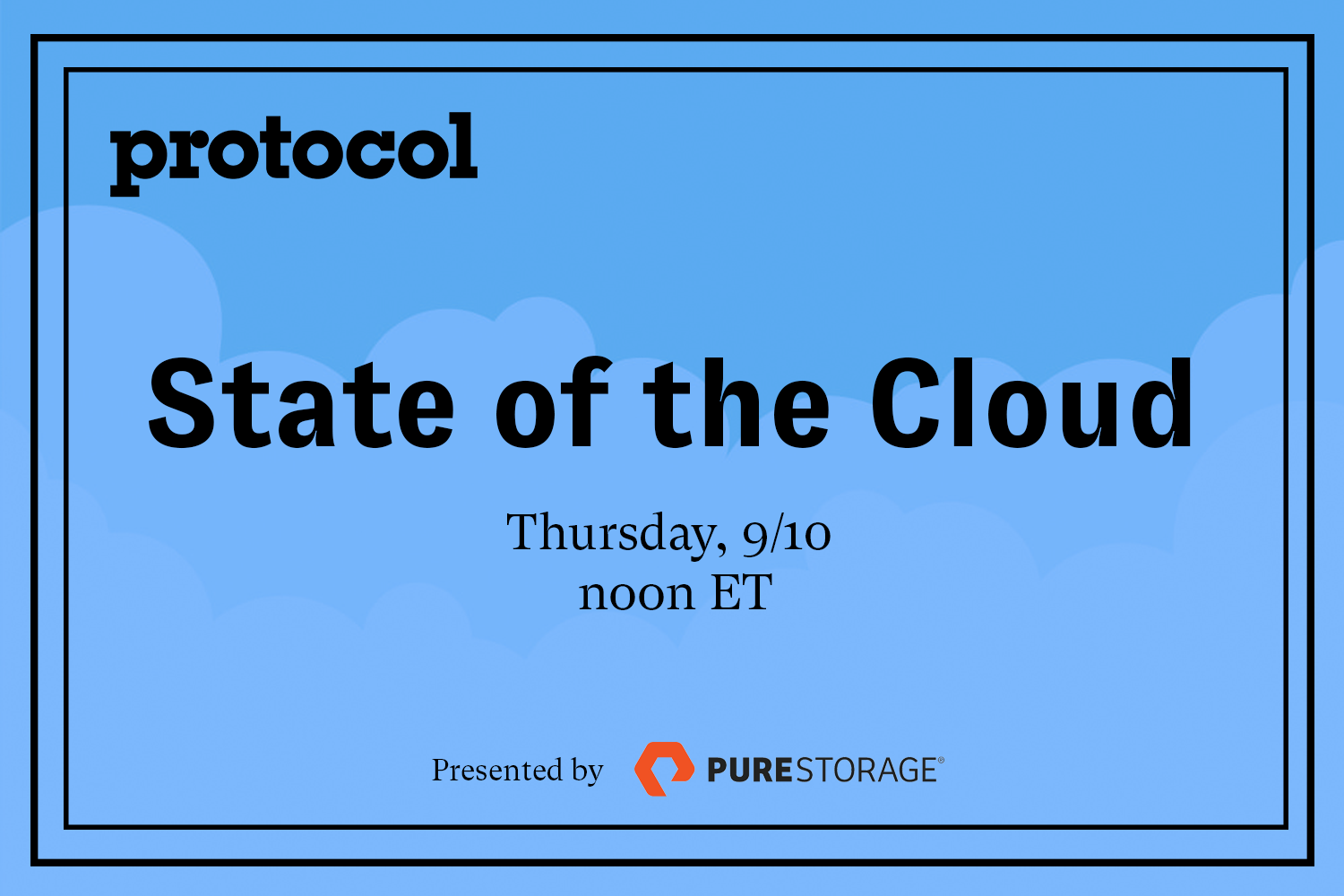 September 10, 2020
State of the Cloud
Tom Krazit explores how best practices for cloud computing are evolving during an unprecedented economic period with a panel of experts who can help your company determine the most efficient way to make use of this historic shift in infrastructure technology.
This event was presented by Pure Storage.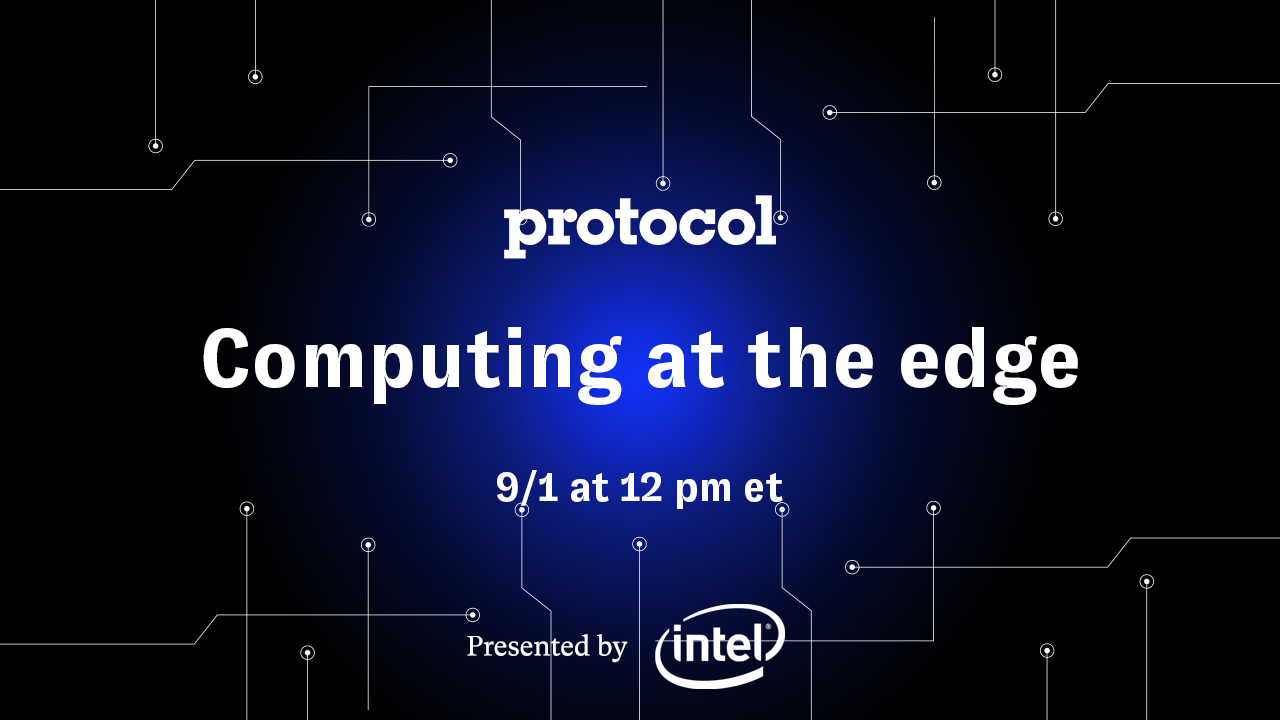 September 1, 2020
Computing at the Edge
Edge computing is an emerging concept that holds great promise for the delivery of next-generation real-time applications, but it is not as well understood as cloud computing or even the internet of things. Tom Krazit hosted a deep dive discussion with speakers from Edgeworx, Inc., IBM Edge Computing, Cox Communications and Swim AI.
This event was presented by Intel.
Sign up to receive updates on Protocol events, research and news.