Source Code: Your daily look at what matters in tech.
To give you the best possible experience, this site uses cookies. If you continue browsing. you accept our use of cookies. You can review our privacy policy to find out more about the cookies we use.
next-up
next up
author
Janko Roettgers
None
Do you know what's coming next up in the world of tech and entertainment? Get Janko Roettgers' newsletter every Thursday.
9147dfd6b1
Want to better understand the $150 billion gaming industry? Get our newsletter every Tuesday.
Are you keeping up with the latest cloud developments? Get Tom Krazit and Joe Williams' newsletter every Monday and Thursday.
David Wertime and our data-obsessed China team analyze China tech for you. Every Wednesday, with alerts on key stories and research.
Want your finger on the pulse of everything that's happening in tech? Sign up to get David Pierce's daily newsletter.
Do you know what's going on in the venture capital and startup world? Get the Pipeline newsletter every Saturday.
Do you know what's coming next up in the world of tech and entertainment? Get Janko Roettgers' newsletter every Thursday.
Hear from Protocol's experts on the biggest questions in tech. Get Braintrust in your inbox every Thursday.
Get access to the Protocol | Fintech newsletter, research, news alerts and events.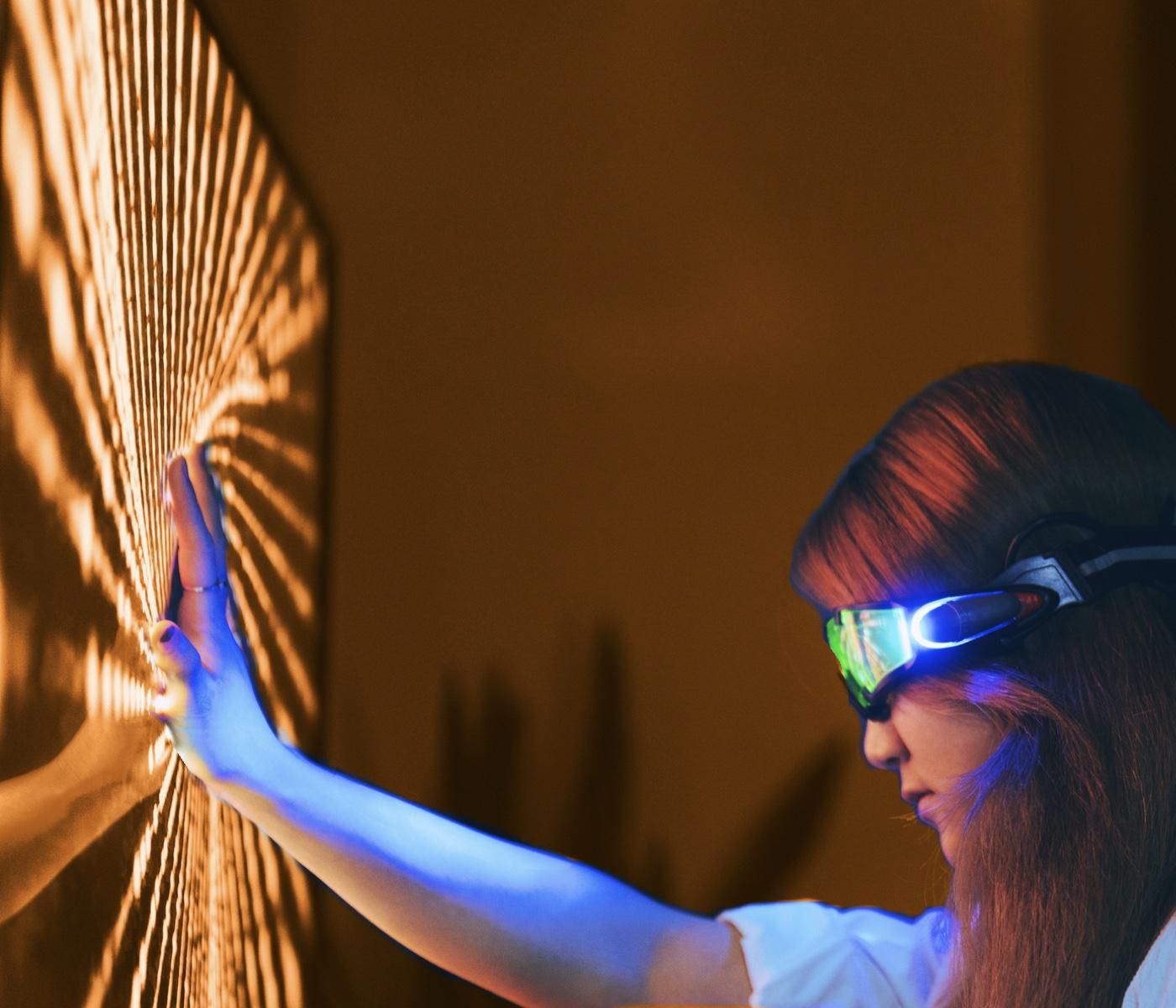 When Facebook first introduced personalizable avatar stickers in 2019, the company was widely panned for copying Snapchat's Bitmoji.
However, giving Facebook users a way to create these personalized 2D avatars also taught the company a lot about a need for more nuanced self-expression. And it directly informed Facebook's work on the latest generation of VR avatars, Facebook Reality Labs avatars product lead Mike Howard explained in a recent conversation with Protocol.
Facebook's new VR avatars launched within a small number of VR apps and games Friday, and are scheduled to become available to more developers and within additional apps later this year. The company first announced its new VR avatars at Connect last year, and wants to make them a centerpiece of its upcoming Horizon metaverse. The avatars will also be key to making third-party apps and games more social, with Facebook announcing Epic Roller Coasters, PokerStars VR and Topgolf with Pro Putt as launch partners.
Ultimately, the goal will be to allow members to build a representation of themselves that works across a wide variety of apps and contexts, whether they want to build an avatar that looks just like them in real life or one that shows a completely different side of themselves. "You kind of get to choose what to represent," Howard said.
Facebook also has plans to eventually bring these new avatars to apps and services outside of VR; Howard didn't want to elaborate on details, but one could imagine Facebook using them for Portal, future AR hardware and even within the core Facebook app.
Facebook's previous version of VR avatars was based on a couple dozen archetypes that people could then customize. That worked well for some users, but didn't quite feel right to others. And when Facebook launched its 2D sticker avatars, it realized that giving people more choice allowed the company to be a lot more inclusive. As a result, the new avatars let users tweak their body shapes, face shapes, nose shapes, while also adding options for religious headwear and more. "We are trying to make sure that people are represented," Howard said.
Howard described Facebook's new avatars as the result of an evolution that began with the company's earliest experiments with social presence back in 2015, when it unveiled its Toybox demo. "We started with blue heads in Toybox," he said.
The demo app, which was used to explore multiplayer interaction in VR, didn't really have personalizable avatars to speak of, and instead relied on semi-transparent floating heads and hands. Still, when those floating hands moved in a certain way, it became immediately clear that the person you were interacting with was shrugging their shoulders. "You can really learn a lot from a little," Howard explained.
Howard's team built on some of those early lessons to build more robust gesture estimation for its new VR avatars. It invited a number of users with different body shapes and sizes to visit its labs in Seattle, asked them to perform a bunch of different motions and captured the results with what Howard described as "filmmaking-type techniques."
The results were used to train an AI algorithm on accurate motion estimation, making sure that the arms and elbows of an avatar perform as expected when a Quest user moves their controllers. "It's one one the great challenges of making an avatar feel not like a robot," Howard said.
Janko Roettgers
Janko Roettgers (@jank0) is a senior reporter at Protocol, reporting on the shifting power dynamics between tech, media, and entertainment, including the impact of new technologies. Previously, Janko was Variety's first-ever technology writer in San Francisco, where he covered big tech and emerging technologies. He has reported for Gigaom, Frankfurter Rundschau, Berliner Zeitung, and ORF, among others. He has written three books on consumer cord-cutting and online music and co-edited an anthology on internet subcultures. He lives with his family in Oakland.
Get Next Up in your inbox
Defining the future of tech and entertainment.
To give you the best possible experience, this site uses cookies. If you continue browsing. you accept our use of cookies. You can review our privacy policy to find out more about the cookies we use.