Source Code: Your daily look at what matters in tech.
To give you the best possible experience, this site uses cookies. If you continue browsing. you accept our use of cookies. You can review our privacy policy to find out more about the cookies we use.
source-code
source code
author
Kevin McAllister
None
Want your finger on the pulse of everything that's happening in tech? Sign up to get David Pierce's daily newsletter.
64fd3cbe9f
×
Get access to Protocol
Want to better understand the $150 billion gaming industry? Get our newsletter every Tuesday.
Are you keeping up with the latest cloud developments? Get Tom Krazit and Joe Williams' newsletter every Monday and Thursday.
David Wertime and our data-obsessed China team analyze China tech for you. Every Wednesday, with alerts on key stories and research.
Want your finger on the pulse of everything that's happening in tech? Sign up to get Protocol's daily newsletter.
Do you know what's going on in the venture capital and startup world? Get the Pipeline newsletter every Saturday.
Do you know what's coming next up in the world of tech and entertainment? Get Janko Roettgers' newsletter every Thursday.
Hear from Protocol's experts on the biggest questions in tech. Get Braintrust in your inbox every Thursday.
Get access to the Protocol | Fintech newsletter, research, news alerts and events.
Your guide to the new world of work.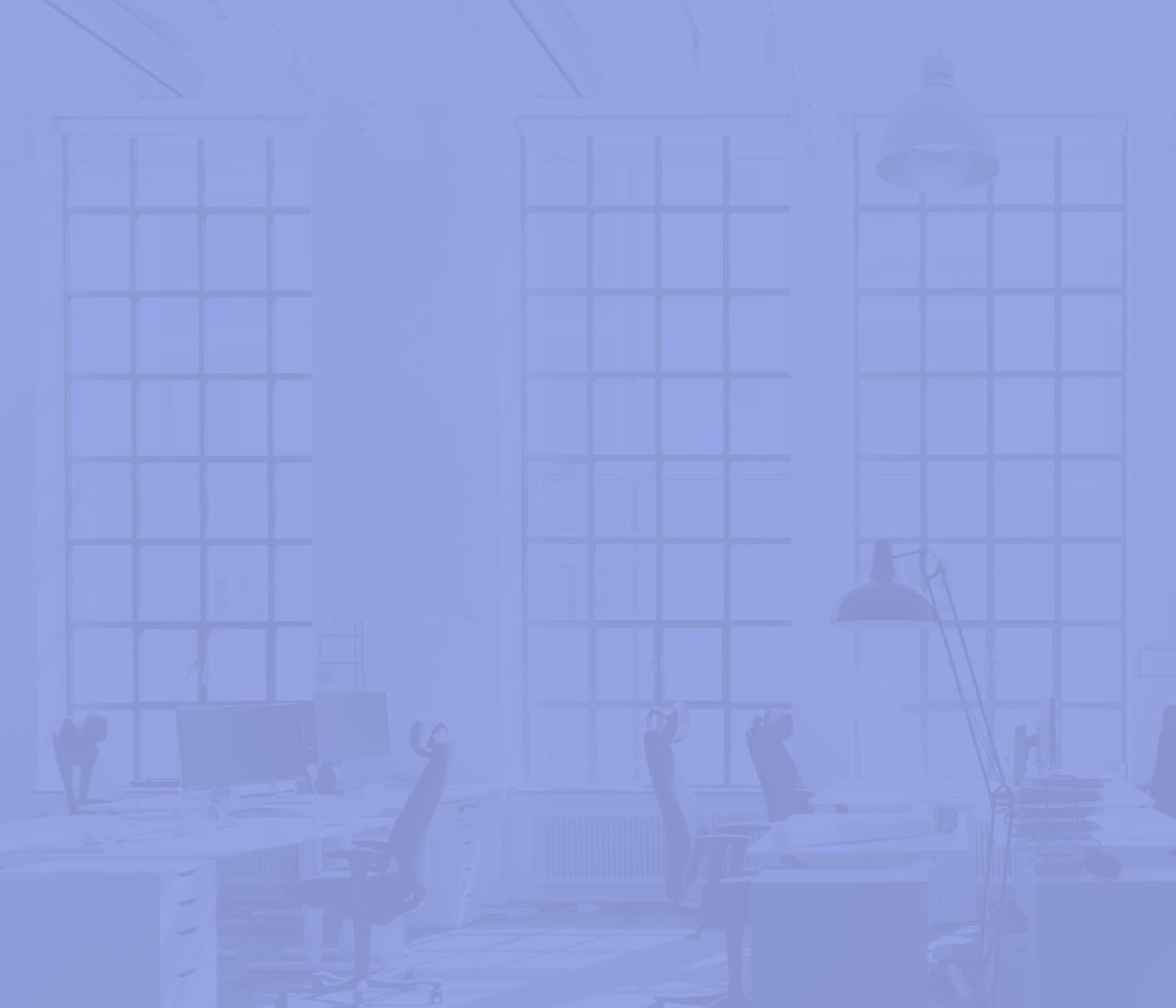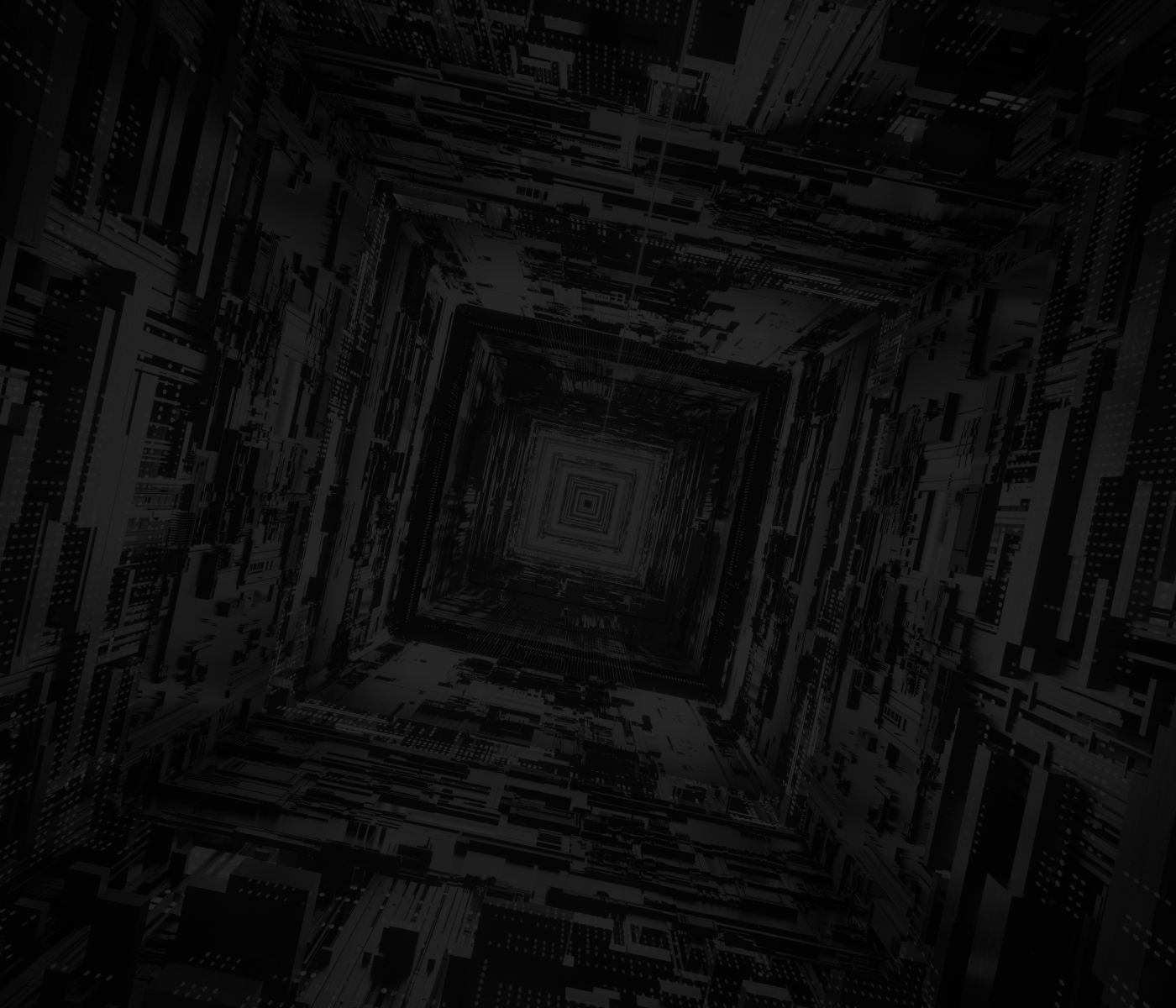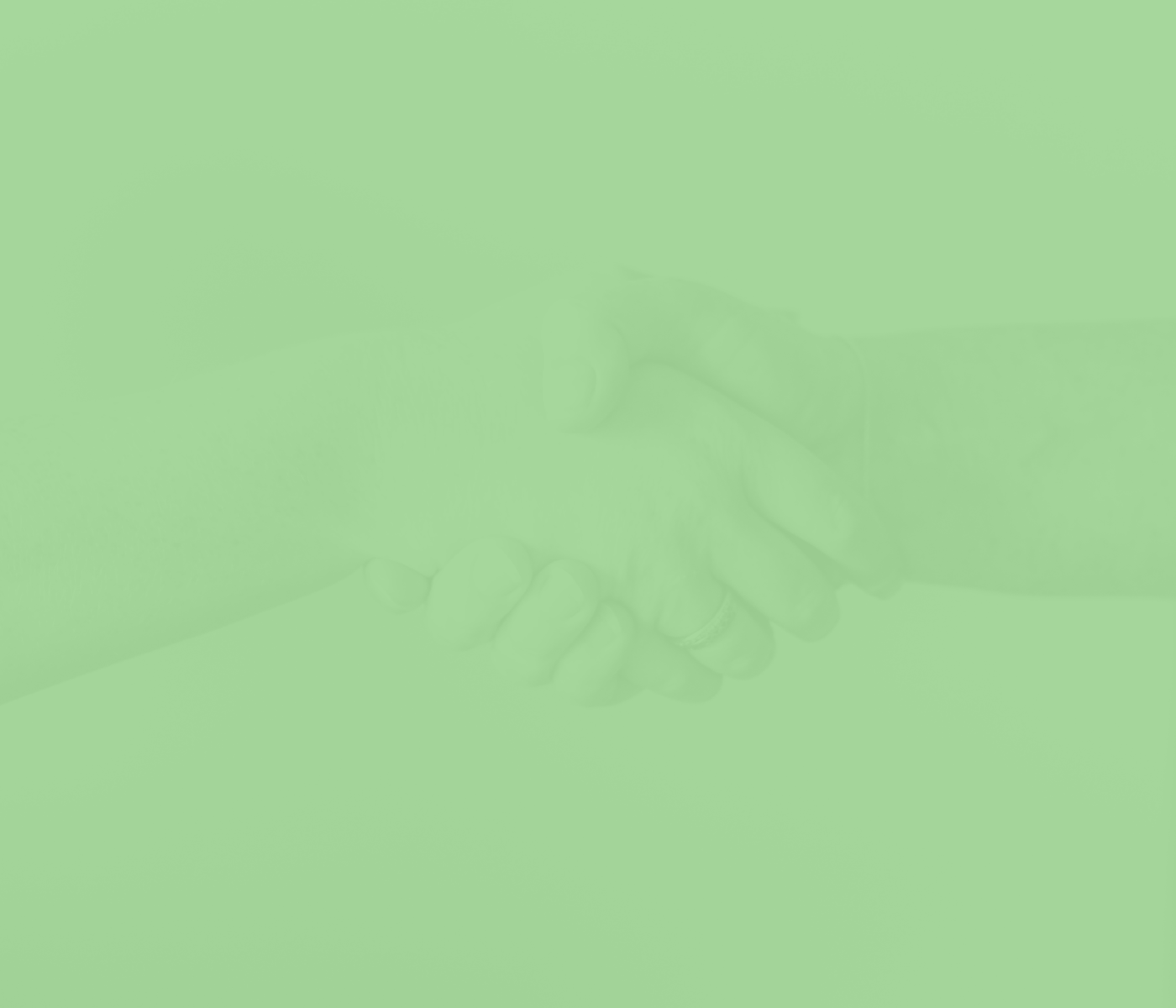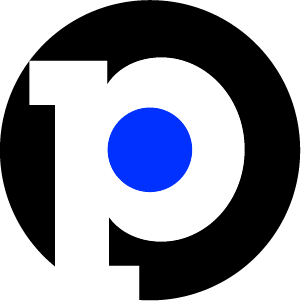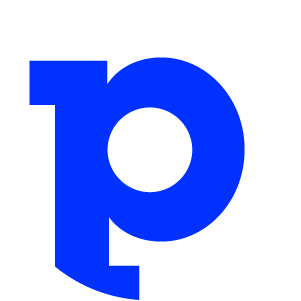 Coverage | Newsletter | Intel | Events
Coverage | Newsletter | Intel
If productivity were a product at Google, then Laura Mae Martin would be its product manager.
She's Google's executive productivity adviser, a job she created following a successful 20% project about managing inboxes that she debuted while working in keyword sales. As the company's top expert on productivity, her remit seems simple enough: Make Googlers more efficient in their day-to-day work lives. But in practice, that means working directly with the top executives of a trillion-dollar company to make some of tech's most sought-after talent better at what they do.
For Martin, cooking up ways to phase out inefficiencies didn't begin at the tech giant, but in her childhood kitchen. While making cupcakes with her sister she realized that rather than frosting and adding sprinkles to each cupcake one-by-one, a frost-first, sprinkle-second method saved time. Martin now advocates for similar concepts at Google — even if the processes have more to do with Python than pastries these days.
While Google's executive team has been taking advantage of some of Google's best tips and tricks internally for years, the company recently made a lot of them public. Just a couple of months ago, in October, Google transitioned G Suite into Google Workspace, and in the process rolled out many of the tried-and-true hacks to its over 2 billion users.
While the revamp may have caused you to mistake Calendar for Drive this fall, Google sees the criticism of its homogenous icons as a feature, not a bug. Each Workspace app is still distinct in its purpose, it argues, but a focus on integration means each one can now do a little bit of what the others do too.
We spoke to Martin to find out how she helps Google's execs boost their productivity and how to make best use of some of Workspace's feature integrations. Here are some of the highlights.
Read nine of Martin's favorite productivity tricks here.
Know who you are
Martin's approach starts with a diagnosis. There's a spectrum Martin sees among the people she works with: On one side are the executives who need to approach productivity with a different mindset altogether to reclaim large stretches of time, and on the other are the executives who need to fine-tune their use of products and repurpose shorter chunks of time. She likens it to finding ways to eat better.
"You pick up a book about healthy eating, and you want to hear all the things about why you should eat that way or what's healthy about fruits and vegetables," she said. "But you also want the recipes. You need both."
In Google's case, that journey to a healthy work diet begins with a questionnaire Martin prepares for any of her one-on-one meetings with the company's C-suite. Martin says in her years of working with executives, she's developed archetypes of executives at the company that serve as frameworks for how she begins coaching. For global executives, for example, she needs to find time in the middle of the day, since international calls consume mornings and nights. When working with senior engineers, she often needs to look for tips that will keep them in a single product to limit the time spent switching back and forth and breaking their concentration.
"I have a couple of profiles of types of executives, and nobody fits perfectly, but it helps me guide through what my tips or thoughts would be," Martin said. "Some people prefer in-person communication, some people really need downtime or really need an agenda. I've seen enough of those profiles that I can now guide my advice instead of saying this is what works because it works for me."
Learn how you work
In a recent session with an executive who was overseeing product reviews that were eating up his days, with hour-long demos and subsequent time for feedback, she saw someone who needed more time back than product hacks alone could offer.
"We took the radical approach, saying, 'Let's just shave 30 minutes off those meetings,'" she said. "What if we cut that in half and challenged the teams to make the most of that time? It forced them to send a lot of material ahead of time, and we started blocking pre-read time so that he could review things that didn't need to be presented"
Martin said the transition for the team, like most changes, made people uncomfortable at the start. But the payoff came when the meetings were more engaging and helpful to the employees presenting, since questions could be more specific following the pre-reads.
Stop switching context

Though Martin occasionally gets to use an axe to reshape an executive's schedule, her work is more often done with the precision of a scalpel. That's typically where she leans into product tips that can additively save a few minutes each day. One of Martin's favorite tricks: a calendar invite from an email.
"You have an email going, people are talking and you're like, 'let's just meet about this,'" she said. "You click a button and it makes a calendar invite with the description and all those people, instead of backing out, opening Google Calendar and copying all those people in. That one tip could save you minutes multiple times a day, and that really adds up."
Another small hack she advocates for is tab grouping in Chrome. Instead of wading through a sea of tiny tabs at the top of the browser, the grouping feature allows users to put multiple tabs under a heading for easy navigation.
Both illustrate how Google is trying to cut down on the amount of time between thinking something in a business context and actually doing it.
Become a super user
Those instances of integrating one product with another just scratch the surface of what the company sees Workspace allowing users (and its own employees) to do.
Already, Google has rolled out new preview features in Docs that don't require users to go to a new tab to scroll through a document. In the "coming months," Google plans to introduce picture-in-picture video via Meet into Docs and Slides, which will allow users to create on-demand, instant meetings with the other people editing a document simultaneously.
So much of productivity is thought of as getting from point A to point B faster, but Google's approach is increasingly about getting people in and out of each point between the beginning and the end more quickly. For Martin, the minutes shaved off of switching from task to task and the resulting focus are what can actually help cut down the total time needed to complete a project.
"Those are the types of things that our products are developing more and more of as far as collaboration across teams," she said. "We're really at an exciting place right now with Workspace, seeing how those are now all coming together."
Work how your brain works
Perhaps unsurprisingly at the company that revolutionized the search engine, search can also play a key role in productivity as well. For Martin, that means advocating for executives to employ the infrastructure that makes a search effective in their own file management — whatever their file management style is. It's a strategy she says is particularly effective when someone is trying to work even at times when their setup is inconvenient.
In a recent productivity session, she aimed to address that exact challenge with a marketing executive who most often found himself having ideas outside of the office. Trading extemporaneous notes for a platform that was searchable and organized allowed him to take notes the way he naturally wanted to. When he'd see an image, an ad or just a visual that he thought might be useful for future campaigns while he was out in the world, he would take a picture and hashtag it with a keyword that would populate a folder of ideas for quick reference later on.
"He then had a bulletin board in Google Keep that was just ideas, and he had an organization system that wasn't how I would organize, but it was how his brain worked," Martin said. "Because he could color-code all of these things, it was where he went for his ideas later."
Think of email like laundry
Introducing order where there is none is a big part of how Martin works. In fact, it was the thesis of one of her first initiatives around managing an inbox effectively, particularly through multiple inboxes. A standard feature on Gmail now, it was originally just an add-on that Martin began teaching in her internal course on productivity.
"I think about email like laundry. Your inbox is your dryer, but then you need to take everything out and make tiles like you're folding and you're hanging clothes," she said. "It can't just be all in the dryer all the time."
Teaching employees at Google about how to properly organize emails between inboxes led Martin to conversations with the Gmail team directly, and her feedback about how people were using the product catalyzed the feature's implementation.
"That was one cool feature that I feel like I saw from like a little baby add-on to a full-blown adult product," she said. "That's probably my favorite part of my job: Not just teaching the products, but helping shape them in the long run."
* * *
In launching Workspace late last year, Google laid out its products in such a way that each tool becomes slightly more reliant on the features that work well in its sister applications over time. Similarly, Martin's work has led her to try to get Google employees to do the same.
In a weekly email, she highlights to more than half the company the use cases for product features she's observed, and gives tips on how those same hacks could be replicated across different company processes and teams.
We can't all enjoy that kind of bespoke advice. But we can probably all find a cupcake trick or two somewhere in Martin's tips.
Kevin McAllister
Kevin McAllister ( @k__mcallister) is an associate editor at Protocol, leading the development of Braintrust. Prior to joining the team, he was a rankings data reporter at The Wall Street Journal, where he oversaw structured data projects for the Journal's strategy team.
Between the massive valuation and the self-driving software, Tesla isn't hard to sell as a tech company. But does that mean that, in 10 years, every car will be tech?
Image: Tesla/Protocol
Becca Evans
Becca Evans is a copy editor and producer at Protocol. Previously she edited Carrie Ann Conversations, a wellness and lifestyle publication founded by Carrie Ann Inaba. She's also written for STYLECASTER. Becca lives in Los Angeles.
Protocol Team
A new media company from the publisher of POLITICO reporting on the people, power and politics of tech.
From disagreements about what "Autopilot" should mean and SolarCity lawsuits to space colonization and Boring Company tunnels, extremely online Tesla CEO Elon Musk and his company stay firmly in the news, giving us all plenty of opportunities to consider whether the company that made electric cars cool counts as tech.
The massive valuation definitely screams tech, as does the company's investment in self-driving software and battery development. But at the end of the day, this might not be enough to convince skeptics that Tesla is anything other than a car company that uses tech. It also raises questions about the role that timeliness plays in calling something tech. In a potential future where EVs are the norm and many run on Tesla's own software — which is well within the realm of possibility — will Tesla lose its claim to a tech pedigree?
It's a tough issue, but our intrepid staff is more than up to the task of fighting about it so you don't have to. Could anything that's been referred to as the next Apple this many times not be tech? If the Model X is tech, how about a Ford Focus? If batteries qualify as tech now, is the Energizer bunny the original Technoking? All these questions and more will be answered (or possibly not)! below.
Anna Kramer: is Tesla tech?
Shakeel Hashim: oh hell yes i was hoping for this one
Shakeel: yes it is and so are all car companies
Megan Rose Dickey: lol u would be hoping for this one
Joe Williams: Tesla is absolutely tech, its cars all run via software that can be updated without the users even knowing.
Megan: yeah, it's def tech
Shakeel: would it be tech if it didn't do that @Joe Williams
Anna: Wow am i the only one who is ambivalent about this
Megan: seems like it
Caitlin Wolper: i'd call it tech simply after seeing the internal display that not only identifies other cars but can tell people and cones, that was wild
Megan: it also tries to scare you when you're walking your dog at night
Anna: Doesn't that mean most car companies are now tech though? Plenty of other cars run on software like that now
Megan: it's like, "bish, come any closer and i'll sound off my alarm"
Karyne Levy: jeez i missed the note that this was starting and i'm already 12 replies behind
Joe: Yes, just maybe not in the traditional sense of what's considered technology. Like, battery technology is technology. It's not SaaS obviously, but it's tech.
Tom Krazit: yeah i can't even imagine the counterargument here
Shakeel: is a Ford Focus tech
Megan: ford wishes
Caitlin: is ford/"new girl" product placement tech
Shakeel: or: does tech stop being tech when it's been around for a certain amount of time
Anna: but it's a car company, it makes cars at the end of the day
Allison Levitsky: is tesla more tech than other car companies are
Karyne: you know what's not tech and is a car company? volkswagen
Shakeel: See I think Volkswagen is a tech company
Megan: …
Tom: totally, that emissions scam they pulled was very much tech
Shakeel: but also @Allison Levitsky yes
Anna: see when does a car company become a tech company? Like they are all doing Tesla-ish things now or trying to
Chris Fong: Tesla isn't. They don't even offer an in-dash CD changer.
Megan: lol wtf
Karyne: the scam was tech, the tech inside of any volkswagen car is garbage
Allison: and is tesla somehow more tech than other EV companies
Joe: I think any company that has an electric vehicle or self-driving car is tech.
Shakeel: self driving definitely tech
Megan: agree w/ jojo
Joe: If we consider semiconductors tech, wouldn't we consider batteries tech?
Karyne: exploding engines is not tech, but i think that tesla is tech
Anna: so all car companies will eventually be tech? Or this will stop being tech at some point
Karyne: is the only thing that makes tesla tech the self-driving stuff and the batteries?
Shakeel: if we are saying that Volkswagen is no longer tech then I think we have to say that one day Tesla will not be tech
Karyne: ooh anna, if everything is tech, then is nothing tech?
Shakeel: Because once upon a time cars were exciting new tech
Megan:
Karyne: megan, my god
Megan: ahahaha
Shakeel: I hope our CMS supports that emoji
Megan: this convo is killing me
Anna: god this is now totally ruining my brain
Karyne: are things tech when people who work there say "we are a tech company building X, not an X company"
Shakeel: no because most of those people are liars
Karyne: lol
Tom: those are platforms /ducks
Karyne: we are a tech company building: cars, meat, space, dating,
Anna: so should we have a statute of limitations on something being tech? Like eventually you just age out and tech means something new
Karyne: is a Sony Discman tech?
Karyne: (i'm aging myself 😔 )
Zeyi Yang: if batteries are tech then is Duracell tech?
Allison: it stops being tech and it becomes "electronics"
Chris: It's electric and runs on batteries.
Karyne: oooh
Joe: I guess for me I think what is ultimately powering the product? In Tesla's case, it's the tech that's doing that. For WeWork, it's a physical asset that is enhanced by technology.
Shakeel: I like Allison's definition
Karyne: in 10 years then, joe, if every car is running on Tesla-like tech, then every car company will be tech
Chris: Is Tesla electronics?
Karyne: help
Becca Evans: does their big valuation help Tesla seem more tech-y than other companies that sell electric cars
Shakeel: yeah it's certain valued at a tech multiple
Karyne: does Elon Musk make it tech?
Shakeel: are flamethrowers tech
Karyne: are boring companies tech?
Tom:
Shakeel: are short shorts tech

Becca: is that tunnel in vegas tech
Zeyi: am I tech
Karyne: wow what a great place to end.
Joe: Elon, if you're reading this, you're tech in my eyes. Let me go to space with you and we can talk about it all day/night, whatever happens up there.
Becca Evans
Becca Evans is a copy editor and producer at Protocol. Previously she edited Carrie Ann Conversations, a wellness and lifestyle publication founded by Carrie Ann Inaba. She's also written for STYLECASTER. Becca lives in Los Angeles.
J. Michael Evans
Michael Evans leads and executes Alibaba Group's international strategy for globalizing the company and expanding its businesses outside of China.
As President of Alibaba Group, I am often asked, "What is Alibaba doing in the U.S.?"
In fact, most people are not aware we have a business in the U.S. because we are not a U.S. consumer-facing service that people use every day – nor do we want to be. Our consumers – nearly 900 million of them – are located in China.
People are often surprised to learn we have thousands of customers here in America, made up of U.S. brands, retailers, small businesses and even farmers.
Last year, thousands of these U.S. companies sold more than $54 billion worth of their high-quality products directly to Chinese consumers on our e-commerce platforms. These companies include large multinationals like P&G and Estée Lauder, family-owned businesses like BISSELL and Emily's Chocolates, small businesses like Antica Farmacista and Radha Beauty and agriculture-based companies like Sun-Maid and Califia Farms.
How does it work? Think of Alibaba as a massive digital mall. When a U.S. business opens a digital storefront on our platform in China, they gain access to our almost 900 million active Chinese consumers. But we do much more than provide traffic. We provide all the tools to help U.S. businesses build their brands in China to serve local Chinese consumers. This includes fully customizable online storefronts, marketing tools, inventory and management services, as well as translation and logistics.

We also offer innovations like livestream commerce, AR shopping and gamification to help businesses connect with consumers in highly engaging ways. One of our strengths is the deep insights we have into the Chinese consumer, which can be very valuable to U.S. businesses as they tailor and market their products to fit the demands of new Chinese consumers.
Importantly, what makes us different from other e-commerce platforms is that we are a marketplace, not a retailer. This distinction is critical because it means we connect U.S. businesses and their products directly to the Chinese consumer. The business owns the relationships and consumer insights, and has total control over pricing, marketing and merchandising decisions. It also means we are always a partner, and never a competitor to the businesses on our platforms. We will only succeed if the businesses we work with succeed.
These are the important reasons why so many U.S. brands trust us and work with us in the China consumer market. Even direct-to-consumer brands based in the U.S. like Allbirds, Rothy's, Everlane and Senreve partner with us in China. We give them all the advantages of going direct to consumers – control over branding, consumer relationships and all the data and insights – in addition to access to the nearly 900 million consumers on our marketplaces.
According to the U.S-China Business Council, one million jobs in the U.S. are consistently sustained by helping U.S. businesses sell to China. We are proud to be an important part of that U.S. job creation opportunity.

Until recently, the China consumer opportunity would have been out of reach for most U.S. small businesses. That is why we have invested heavily in our Tmall Global platform, which was specifically designed for businesses without a local presence in China to be able to sell cross-border to the Chinese consumer. Over the past several months, Alibaba has seen a continuing flow of American brands starting to sell to China for the first time. More than 100 U.S. businesses have launched on Tmall Global since January 2021.
Take New Jersey skincare brand Nuria Beauty as an example. Josh Ghaim founded Nuria Beauty just two years ago before the pandemic hit. Because of his prior experience at Johnson & Johnson, Ghaim was familiar with Alibaba and knew it could be a great solution for Nuria. In just three months, Nuria had a Tmall Global storefront up and running, and was enjoying steady sales growth. Ghaim expects the China market to grow and become his largest market.

This year, more than 50 percent of all retail sales in China are predicted to take place online—the first time this milestone has been reached globally. The digital economy and massive consumer market in China present big opportunities for Alibaba's U.S. customers.
So when people ask me what Alibaba is doing in America, my answer is simple: We give great American brands, retailers, small businesses and farmers direct access to the Chinese consumer opportunity that can power their growth and success for the long term.
J. Michael Evans
Michael Evans leads and executes Alibaba Group's international strategy for globalizing the company and expanding its businesses outside of China.
Protocol | Workplace
Spooked by rising cases of COVID-19, many tech companies delay their office reopening.
Photo: Luis Alvarez via Getty
Allison Levitsky
Allison Levitsky is a reporter at Protocol covering workplace issues in tech. She previously covered big tech companies and the tech workforce for the Silicon Valley Business Journal. Allison grew up in the Bay Area and graduated from UC Berkeley.
Apple grabbed headlines this week when it told employees it would delay its office reopening until October or later. But the iPhone maker wasn't alone: At least two other Silicon Valley companies decided to delay their reopenings last week in response to rising COVID-19 case counts.
Both ServiceNow and Pure Storage opted to push back their September return-to-office dates last week, telling employees they can work remotely until at least the end of the year. Other companies may decide to exercise more caution given the current trends.
Delta isn't just scaring Apple
"I know a couple companies that have just indefinitely put plans on hold," said Niki Armstrong, who serves as general counsel, corporate secretary and chief compliance officer at Pure Storage. "We really just don't know what the future's going to hold here in the next few months."
Pure is one such company. The nearly $6 billion data storage hardware and software maker initially planned to fully reopen its offices after Labor Day, but decided last week to delay its full reopening indefinitely.
Pure decided to indefinitely delay its full reopening because of concerns about the spread of the highly infectious delta variant of COVID-19. Vaccinated people are far less likely than the unvaccinated to wind up in the hospital with COVID-19, but breakthrough cases do occur. Pure still plans to reopen on a voluntary basis next month, but only to employees who tell the company they're vaccinated.
Employees may also have concerns about bringing the virus home to unvaccinated family members or may be unvaccinated themselves for a medical reason, Armstrong noted.
"It's not 'vaccine and chill.' It's 'vaccine and still continue to be safe,'" Armstrong said. "It's not 100% guaranteed that you're not going to get it, even with the vaccine."
By delaying the full reopening, Pure is allowing employees to continue to live where they want, whether or not that's near the office, until it's clear when the company can safely reopen. Pure wanted to avoid uprooting employees and then changing plans, Armstrong said.
ServiceNow delayed its full reopening for similar reasons. The $114 billion software maker decided last week to delay its September reopening until January or later, spokesperson Caitlin Stewart said.
"We understand the complex realities everyone is facing, including concerns about the COVID-19 delta variant," ServiceNow said in an emailed statement. "This extended period of employee choice will give our people time to transition back to the workplace safely and plan for personal situations."
Similar to Pure, ServiceNow is allowing employees to come into the office in the meantime if they choose. All but three of ServiceNow's 27 U.S. offices are partially open, Stewart said.
Salesforce, SAP, Airbnb also won't require employees back until 2022
Google, Amazon and Microsoft have all indicated September as their full reopening date, though spokespeople for both Facebook and Google told Protocol earlier this week that they were monitoring the changing situation.
And it's not uncommon for companies to look to October or later. Like Apple, Facebook doesn't expect to fully reopen until October. Salesforce, SAP, Twilio and DoorDash are letting employees work remotely until January 2022 or later.
Some are looking even further into the future for their reopenings. Airbnb won't require its employees to come back to the office until September 2022, CEO Brian Chesky revealed on the company's May 13 earnings call, telling investors that the company wants to "model the 'live anywhere' lifestyle" and would "allow a lot of flexibility."
Vaccine and mask mandates
Local government officials in the Bay Area have been urging people to wear masks in public, indoor places for the last week.
A similar recommendation in Los Angeles was quickly followed by an indoor mask mandate, which went into effect last weekend in L.A.'s public, indoor spaces, including offices.
It's possible that the Bay Area's mask recommendation could turn into a mandate if the case counts don't get under control, said Rachel Conn, a San Francisco-based partner in the labor and employment group at the law firm Nixon Peabody.
"Could I see the Bay Area fall in line and do something similar to L.A. in the future? I certainly could," Conn said. "We were, of course, the first to have a lockdown in the country."
A potential mask mandate in offices could throw a wrench in companies' reopening plans. Already, Google and Intel have begun urging even vaccinated employees to wear masks in the office again, given that both companies are allowing unvaccinated employees to come to work.
"A lot of times employers are getting feedback from their employees," Conn said. "If employers are seeing a rise in concerns with their employees about the delta variant, or data they're seeing, they should consider all of that."
Officials in San Francisco, Santa Clara and Contra Costa counties also recommended yesterday that given the rising case counts, employers should consider imposing vaccine mandates at the workplace. In a radio interview on WNYC today, New York City Mayor Bill de Blasio called on employers to require vaccinations for workers.
Only a handful of large tech companies are currently barring unvaccinated employees from the office, including Adobe, Twitter, Asana and Twilio. Facebook, Microsoft and Amazon are among the companies that aren't imposing such mandates.
Allison Levitsky
Allison Levitsky is a reporter at Protocol covering workplace issues in tech. She previously covered big tech companies and the tech workforce for the Silicon Valley Business Journal. Allison grew up in the Bay Area and graduated from UC Berkeley.
Protocol | Workplace
A new survey found that working parents at the VP level are more likely to say they've faced discrimination at work than their lower-level counterparts.
Photo: d3sign/Getty Images
Issie Lapowsky
Issie Lapowsky ( @issielapowsky) is Protocol's chief correspondent, covering the intersection of technology, politics, and national affairs. She also oversees Protocol's fellowship program. Previously, she was a senior writer at Wired, where she covered the 2016 election and the Facebook beat in its aftermath. Prior to that, Issie worked as a staff writer for Inc. magazine, writing about small business and entrepreneurship. She has also worked as an on-air contributor for CBS News and taught a graduate-level course at New York University's Center for Publishing on how tech giants have affected publishing.
The toll COVID-19 has taken on working parents — particularly working moms — is, by now, well-documented. The impact for parents in low-wage jobs has been particularly devastating.
But a new survey, shared exclusively with Protocol, finds that among parents who kept their jobs through the pandemic, people who hold more senior positions are actually more likely to say they faced discrimination at work than their lower-level colleagues.
The survey, conducted by Qualtrics and the online talent marketplace The Boardlist in June, asked 1,225 people over the age of 18 about their work experiences during the pandemic. Overall, 45% of working parents said they'd been discriminated against at work because of their family responsibilities. But that figure was even higher for parents in managerial and VP positions, 54% of whom said they'd experienced discrimination for their familial duties. Only 38% of lower-level employees said the same.
"It's very clear at leadership levels, as you ascend, there's a feeling of backlash, or at a minimum, prejudice for having these responsibilities," said Sukhinder Singh Cassidy, founder and chair of The Boardlist, which helps companies find potential board members who are women and people of color. The survey results, she said, suggest that while it's obvious working parents in general are looking for more flexibility and support, that doesn't become any less true as they climb the corporate ladder.
Of the working parents who said they'd been discriminated against, 43% said they'd received criticism inside the company and 33% said they'd been passed over for a promotion. Others reported having their leadership responsibilities taken away and being passed over for important projects.
The survey also confirmed what has been a long-running theme in research about parenthood during the pandemic: It found that 75% of working moms said they handled the bulk of child care, while just 62% of working men said the same. Some 58% of moms reported having exclusive responsibility for leading their kids' remote learning, compared to 34% of dads.
This imbalance no doubt contributed to the mass exodus of women from the workforce during the height of lockdown restrictions in the U.S. As the country opens back up and administers more vaccines, there are some signs that trend is receding, with women taking more than 50% of new jobs in May. And yet, women's overall labor force participation in June 2021 remained at a 30-year low.
For Cassidy, who has served on the boards of companies like Ericsson, Tripadvisor and Urban Outfitters, all of this amounts to a reminder that as companies work to bring more women — and particularly parents — into the board room and senior positions in their companies, they have to develop a supportive culture to go along with it. "I think it's very important that boards turn their attention to issues of talent, culture and flexibility, which historically has not been part of the board room," she said.
Issie Lapowsky
Issie Lapowsky ( @issielapowsky) is Protocol's chief correspondent, covering the intersection of technology, politics, and national affairs. She also oversees Protocol's fellowship program. Previously, she was a senior writer at Wired, where she covered the 2016 election and the Facebook beat in its aftermath. Prior to that, Issie worked as a staff writer for Inc. magazine, writing about small business and entrepreneurship. She has also worked as an on-air contributor for CBS News and taught a graduate-level course at New York University's Center for Publishing on how tech giants have affected publishing.
Protocol | Enterprise
If it succeeds, the gambit could help support Google Cloud's lofty ambitions in the manufacturing sector.
Photo: Getty Images
Joe Williams
Joe Williams is a senior reporter at Protocol covering enterprise software, including industry giants like Salesforce, Microsoft, IBM and Oracle. He previously covered emerging technology for Business Insider. Joe can be reached at JWilliams@Protocol.com. To share information confidentially, he can also be contacted on a non-work device via Signal (+1-309-265-6120) or JPW53189@protonmail.com.
Alphabet launched a new division Friday called Intrinsic, which will focus on building software for industrial robots, per a blog post. The move plunges the tech giant deeper into a sector that's in the midst of a major wave of digitization.
The goal of Intrinsic is to "give industrial robots the ability to sense, learn, and automatically make adjustments as they're completing tasks, so they work in a wider range of settings and applications," CEO Wendy Tan-White wrote in the post.
That's a laudable mission, but one that will require immense engineering work in order to build a product that can ultimately be deployed relatively easily at an enterprise-grade level, a challenge Tan-White openly admitted lay ahead.
"None of this is realistic or affordable to automate today," she wrote. "This all hints at the potential for Intrinsic's software to radically reduce the time, cost, and complexity required to use industrial robots."
Intrinsic has some heavy hitters on its side to help achieve that goal, including Chief Technology Officer Torsten Kroeger and Martin Haegele, a former winner of the Engelberger Award, which is essentially the Nobel Prize for robotics.
While it's possible to train robots to handle extremely repetitive tasks, those processes begin to break down as those tasks become more complicated. Other tech giants like Nvidia are also trying to improve the capabilities of industrial robots: The chip maker has an AI lab in Seattle that is testing out several different types of robotic systems.
For Alphabet, the software could help propel other parts of the business. Manufacturing has emerged as a key focus for Google Cloud, which recently released its first industry-specific tool: an AI-based visual inspection tool. It also hired sector veterans like former SAP executive Hans Thalbauer and Accenture's Suchitra Bose to help forge deeper partnerships with other software providers and build up its own product suite.
But other cloud vendors, namely Microsoft, also sense the opportunity in further digitizing an industry that has already embraced advanced tech like artificial intelligence. For Microsoft and Google, the industrial segment is attractive because many of the promised innovations of the future — like digital twins and generative design — are going to require huge amounts of data, which means they'll need lots of expensive computing and storage services.
One of Google's biggest differentiators in the market is its AI. The company is world-renowned for the technology; just look at Alphabet's announcement earlier this week that DeepMind would release a huge database of 3D protein structures.
If Intrinsic succeeds, it could give Google Cloud, which currently lags behind AWS and Microsoft in the overall cloud infrastructure sector, a huge presence in a critical market.
Joe Williams
Joe Williams is a senior reporter at Protocol covering enterprise software, including industry giants like Salesforce, Microsoft, IBM and Oracle. He previously covered emerging technology for Business Insider. Joe can be reached at JWilliams@Protocol.com. To share information confidentially, he can also be contacted on a non-work device via Signal (+1-309-265-6120) or JPW53189@protonmail.com.
Get Source Code in your inbox
To give you the best possible experience, this site uses cookies. If you continue browsing. you accept our use of cookies. You can review our privacy policy to find out more about the cookies we use.