Source Code: Your daily look at what matters in tech.
To give you the best possible experience, this site uses cookies. If you continue browsing. you accept our use of cookies. You can review our privacy policy to find out more about the cookies we use.
Want to better understand the $150 billion gaming industry? Get our newsletter every Tuesday.
Are you keeping up with the latest cloud developments? Get Tom Krazit and Joe Williams' newsletter every Monday and Thursday.
David Wertime and our data-obsessed China team analyze China tech for you. Every Wednesday, with alerts on key stories and research.
Want your finger on the pulse of everything that's happening in tech? Sign up to get David Pierce's daily newsletter.
Do you know what's going on in the venture capital and startup world? Get the Pipeline newsletter every Saturday.
Do you know what's coming next up in the world of tech and entertainment? Get Janko Roettgers' newsletter every Thursday.
Hear from Protocol's experts on the biggest questions in tech. Get Braintrust in your inbox every Thursday.
Get access to the Protocol | Fintech newsletter, research, news alerts and events.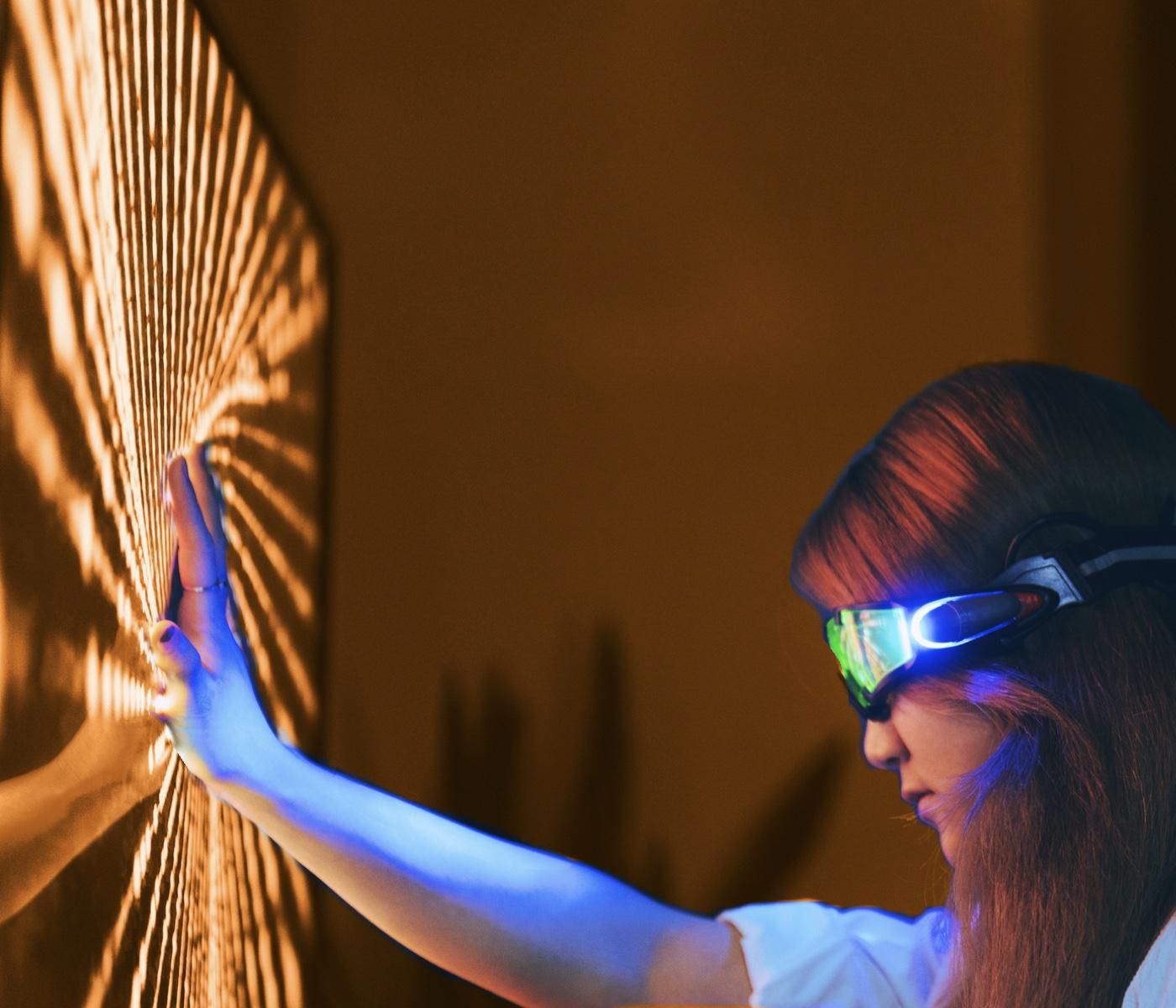 Each Friday, Google's top productivity expert, Laura Mae Martin, sends a note to more than half the company globally describing ways that different departments are using their own tools to be more efficient. Here's a list of the favorites, as upvoted by Googlers themselves.
Read more about how Martin coaches Google's top execs to work smarter.
Group your tabs in Chrome. Tab grouping, a feature available in Google Chrome, allows you to color-code and collate tabs at the top of your browser. By right-clicking, you can name tab categories and make sure you don't accidentally click on a tab of sports scores when you're trying to pull up a spreadsheet on a video call.

Swipe-to-switch in Gmail mobile. For those managing multiple Google accounts, Martin advocates taking advantage of the account-switching features Gmail offers on your phone. On an iPhone, by clicking your email address in the hamburger menu in the top left corner, you can jump from alias to personal and back.

Change your default reminder time in Calendar. Tired of being reminded for events 15 minutes ahead of time? Martin suggests catering Calendar event notifications to fit the way you work instead of only relying on the default settings. When editing a calendar event, you can click the pencil icon and add an additional notification as well as remove any other notification preferences.

Spice up Slides with a virtual laser pointer. If your forearm is tired from using your cursor to circle figures in a slide deck, Martin suggests taking advantage of the laser pointer in Slides. In the app's present mode, the toolbar at the bottom has a pointer button between notes and captions that can draw attention to a part of the screen without the workout.

Watch your audience when presenting. "Anyone? Anyone?" During a presentation, you might want to know that you're coming off better than Ferris Bueller's teacher. Martin highlights that it's possible to share your screen on Google Meet while still looking at your colleagues around the "room." As with Zoom, you can reposition the gallery to whichever view best suits you.

Open attachments while video conferencing. A common theme in the features Martin points to most are ones that cut down on context switching. With Google Meet, you can open attachments that are shared within the app so people don't need to hunt through an email thread to find a relevant document. By attaching materials to a calendar invite, the relevant Sheets, Docs or Slides will be available to the meeting's participants if they hover over the bottom left corner of their screen.

Integrate everything. Google's broader focus on integrating its products means that, in each app, you can do a little bit of everything else too. The slim right rail that now can be found in Google Workspace products lets you access some of the basic functionality of the entire product suite to save you from switching tabs. If you're writing an email and are reminded that you need to schedule a meeting, you can do it right there. Same goes for making notes in Keep when you're in a Calendar tab, or really any other permutation.

Test your Gmail links. Another favorite of Martin's is testing Gmail links without taking the time to click out to every site while you proofread; if you hover over the link, you can see the preview instead. In link-rich environments, like a company-wide newsletter, Google sees this as a time-saver where the seconds really add up.

The .new shortcut. Lastly, creating a document, presentation or spreadsheet Is a one-step process In a Chrome browser. Instead of opening a blank document through Drive, Martin just types one of the following: "doc.new," "sheet.new," or "slides.new."









Kevin McAllister
Kevin McAllister ( @k__mcallister) is an associate editor at Protocol, leading the development of Braintrust. Prior to joining the team, he was a rankings data reporter at The Wall Street Journal, where he oversaw structured data projects for the Journal's strategy team.
Get Source Code in your inbox
David Pierce's daily analysis of the tech news that matters.
To give you the best possible experience, this site uses cookies. If you continue browsing. you accept our use of cookies. You can review our privacy policy to find out more about the cookies we use.