Source Code: Your daily look at what matters in tech.
To give you the best possible experience, this site uses cookies. If you continue browsing. you accept our use of cookies. You can review our privacy policy to find out more about the cookies we use.
source-code
source code
author
Emily Birnbaum
None
Want your finger on the pulse of everything that's happening in tech? Sign up to get David Pierce's daily newsletter.
64fd3cbe9f
×
Get access to Protocol
Want to better understand the $150 billion gaming industry? Get our newsletter every Tuesday.
Are you keeping up with the latest cloud developments? Get Tom Krazit and Joe Williams' newsletter every Monday and Thursday.
David Wertime and our data-obsessed China team analyze China tech for you. Every Wednesday, with alerts on key stories and research.
Want your finger on the pulse of everything that's happening in tech? Sign up to get Protocol's daily newsletter.
Do you know what's going on in the venture capital and startup world? Get the Pipeline newsletter every Saturday.
Do you know what's coming next up in the world of tech and entertainment? Get Janko Roettgers' newsletter every Thursday.
Hear from Protocol's experts on the biggest questions in tech. Get Braintrust in your inbox every Thursday.
Get access to the Protocol | Fintech newsletter, research, news alerts and events.
Your guide to the new world of work.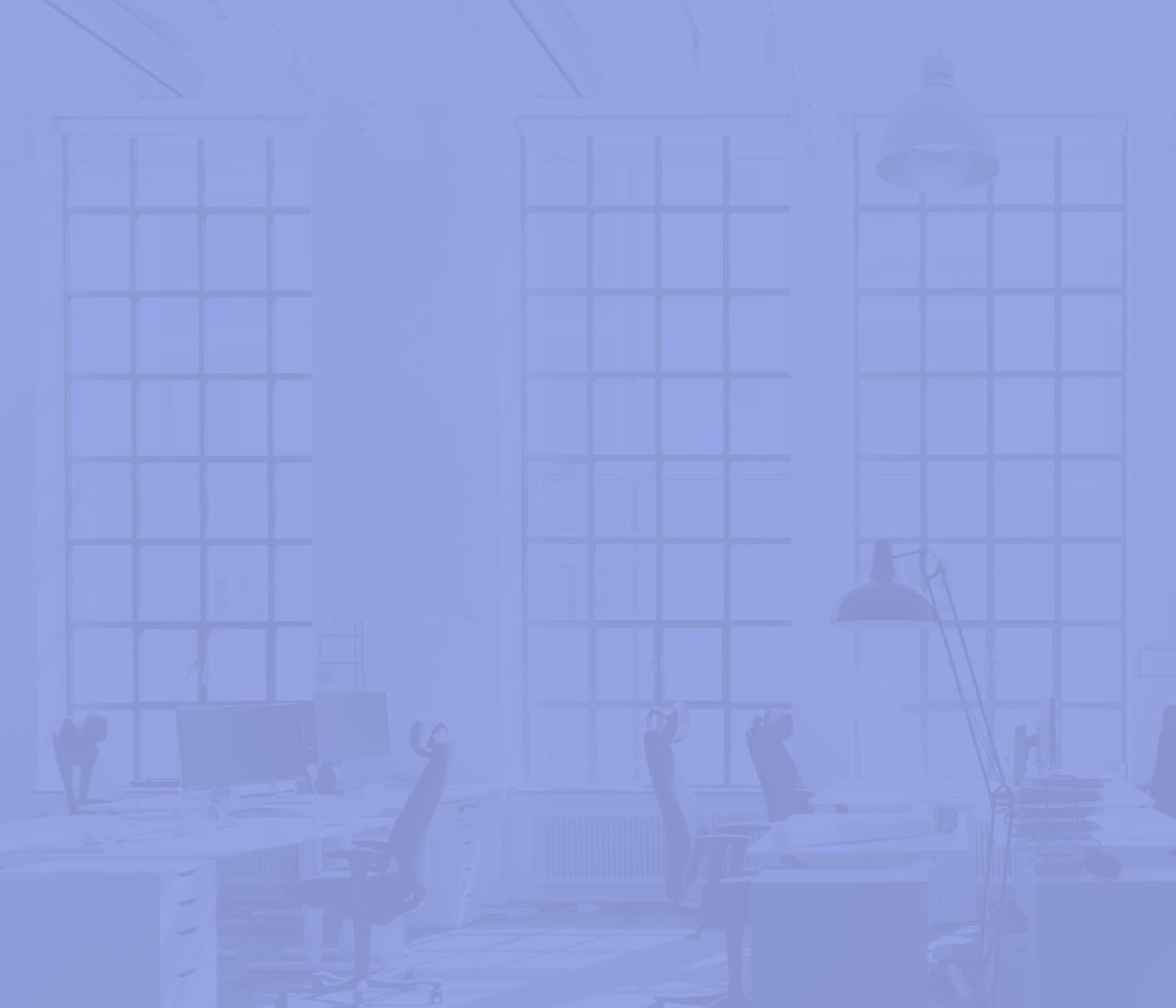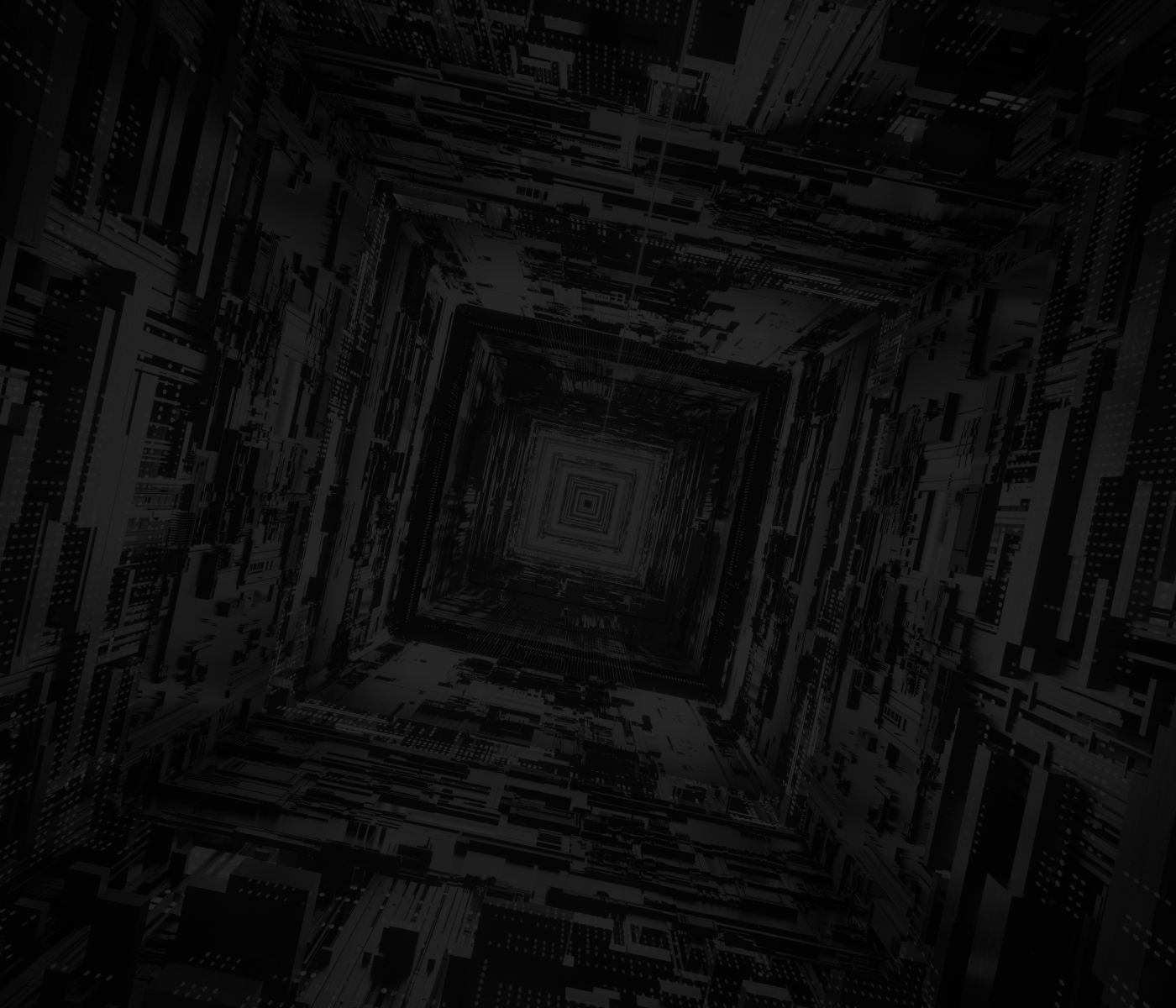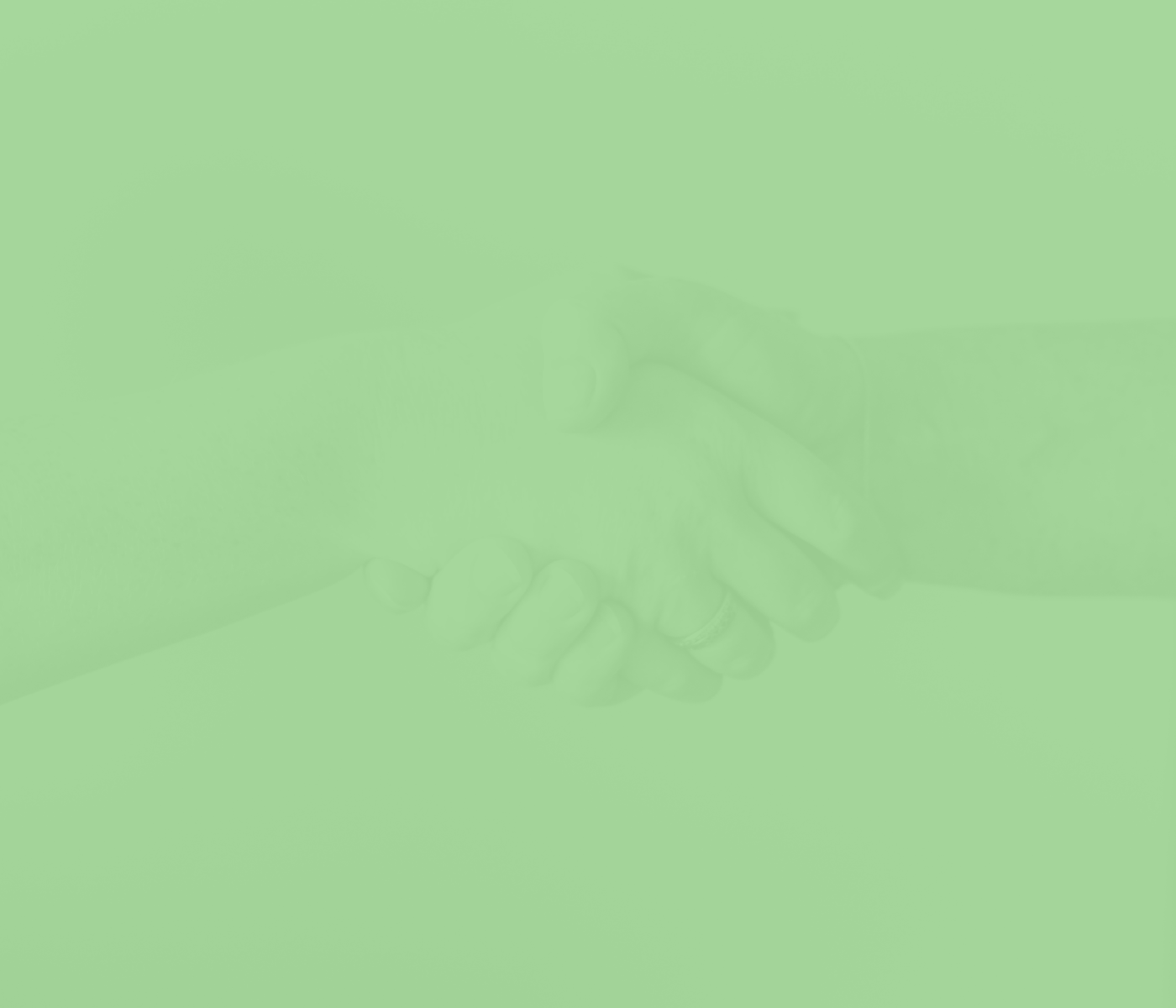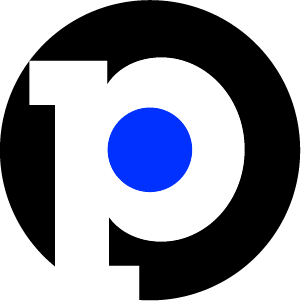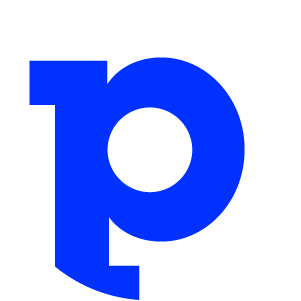 Coverage | Newsletter | Intel | Events
Coverage | Newsletter | Intel
The House Judiciary antitrust subcommittee has spent over 15 months aggressively investigating the dominance of the country's largest tech firms. On Tuesday, it published its findings — along with proposals for how to deal with Big Tech's power.
The investigation sought to draw conclusions about how to rein in what they see as the monopolists of our time: Facebook, Google, Amazon and Apple. The culmination of studying millions of documents and taking hundreds of hours of meetings is a 449-page final report, laying out what Congress has discovered about the inequalities of the digital marketplace.
The Democrats were ultimately unable to convince any Republicans to sign onto their report, but several GOP members of the subcommittee offered their own separate proposals, signaling some level of bipartisan interest in changing the status quo around Big Tech. It's one of the most serious congressional efforts to oppose corporate power in decades.
"To put it simply, companies that once were scrappy, underdog startups that challenged the status quo have become the kinds of monopolies we last saw in the era of oil barons and railroad tycoons," the report says. "During the investigation, subcommittee staff found evidence of monopolization and monopoly power."
The Democratic report is a highly anticipated document that could indelibly shape the future of antitrust law in the U.S.
Here are some of the most important passages from its findings and recommendations.
Facebook
"[A] senior executive at the company described its acquisition strategy as a 'land grab' to 'shore up' Facebook's position, while Facebook's CEO said that Facebook 'can likely always just buy any competitive startups' and agreed with one of the company's senior engineers that Instagram was a threat to Facebook."
Facebook has consistently been charged with buying its way to dominance, an anti-competitive strategy that emerges over and over again throughout the report. Here, the subcommittee cites an email that Mark Zuckerberg sent in April 2012, shortly after the company acquired Instagram. In the email, marked "CONFIDENTIAL ANNOUNCEMENT," Zuckerberg suggests that Facebook acquired Instagram because it was a competitive threat. "One reason people underestimate the importance of watching Google is that we can likely always just buy any competitive startups, but it'll be a while before we can buy Google," he wrote.
"More recent documents produced during the investigation by Facebook show that it has tipped the social networking market toward a monopoly, and now considers competition within its own family of products to be more considerable than competition from any other firm."
One of the juicier tidbits the committee collected during the investigation is something it calls the Cunningham Memo, which is the document discussed in this passage. Drafted in October 2018 by Thomas Cunningham, a senior data scientist and economist at Facebook, the memo was prepared for Zuckerberg and was meant to guide Facebook's growth strategy, according to a former Facebook employee the committee interviewed. That memo essentially concluded that the network effects for Facebook's family of apps were "very strong" and that the apps within that family posed a bigger threat than anything outside of it.
"There was brutal in-fighting between Instagram and Facebook at the time. It was very tense. It was back when Kevin Systrom was still at the company. He wanted Instagram to grow naturally and as widely as possible. But Mark was clearly saying 'do not compete with us.'"
This quote comes from an interview the committee conducted with a former Instagram employee who was involved in preparing the Cunningham Memo. According to the report, the employee told the committee Zuckerberg was engaging in "collusion, but within an internal monopoly" and said that kind of behavior should be illegal. "If you own two social media utilities, they should not be allowed to shore each other up," the employee said, according to the committee.
"Facebook used its data advantage to create superior market intelligence to identify nascent competitive threats and then acquire, copy or kill these firms. Once dominant, Facebook selectively enforced its platform policies based on whether it perceived other companies as competitive threats."
It's been widely reported that Facebook identified WhatsApp as an acquisition target by analyzing app usage through Onavo, a VPN app that Facebook also acquired. In the report, the committee cites internal documents that suggest Facebook data scientists had been monitoring WhatsApp to see if it was "killing Messenger," Facebook's own chat app.
- I.L.
Google
"Documents show that Google used its search monopoly to misappropriate content from third parties and to boost Google's own inferior vertical offerings, while imposing search penalties to demote third-party vertical providers."
Google has often been accused of edging out would-be competitors, such as the local business directory Yelp, by creating niche search products of its own. In its report, the committee points to internal documents that show Google executives were concerned about these so-called "vertical" search products as early as 2005. "Vertical search is of tremendous strategic importance to Google," one internal message reads. "Otherwise the risk is that Google is the go-to place for finding information only in the cases where there is sufficiently low monetization potential that no niche vertical search competitor has filled the space with a better alternative."
The subcommittee points to Yelp as a prime example of Google misappropriating data from competitors. In 2010, Google launched Google Local, a Yelp competitor, and licensed Yelp data to power its listings. When Yelp asked for that data to be removed from Google Local, internal communications show that Google said that would require removing Yelp from search altogether. "In short, Google weaponized its search dominance, demanding that Yelp surrender valuable content to Google's competing product or else risk heavy losses in traffic and revenue," the subcommittee writes.
"Google appears to be siphoning off traffic from the rest of the web, while entities seeking to reach users must pay Google steadily increasing sums for ads."
This passage refers to the blurring lines between Google's organic search results and Google ads. The committee cites interviews with multiple web publishers who said they've been forced to buy ads from Google just to compete with it. "Google thus deceptively siphons internet traffic away from its vertical competitors in online travel and forces them to pay more for [search engine monetization] and Ads in order to get meaningful placement on Google's [search engine results page]," one publisher said, according to the report.
"Documents show that Google required smartphone manufacturers to preinstall and give default status to Google's own apps, impeding competitors in search as well as in other app markets."
The committee reserves special scrutiny for the way Google has used its foothold in hardware through the Android operating system to boost its software, including Google Search. The report points to the company's Mobile Application Distribution Agreement, which "specifies which apps Google requires hardware manufacturers to preinstall and where on the phone the apps should be placed," the subcommittee writes. It also points to other anti-competitive agreements Google struck with device manufacturers, including one in which Google forbid manufacturers from preinstalling any app "which is the same or substantially similar to a Google Search Client or the Google Search Services."
"Internal communications also reveal that Google exploits information asymmetries and closely tracks real-time data across markets, which — given Google's scale — provide it with near-perfect market intelligence."
Just as they were concerned that Facebook used Onavo to track potential acquisitions, the committee also criticizes Google's use of its search data to monitor its competition. In one internal document from 2009, a member of Google's Chrome team wrote a message explaining that the company could use Gmail data to compare the performance of different browsers. "It's quite clear which browsers are faster," the employee wrote. That's insight that the subcommittee argues could provide Google Chrome with a competitive advantage.
"Through linking these services together, Google increasingly functions as an ecosystem of interlocking monopolies," the subcommittee writes.
- I.L.
Apple
"Apple has maintained its dominance due to the presence of network effects, high barriers to entry and high switching costs in the mobile operating system market."
Apple has evaded much of the techlash that defined the last few years, but the report makes it clear that the subcommittee believes there's significant antitrust issues around the way Apple operates its App Store. Based on extensive conversations with app developers, the subcommittee claims that Apple is making life hard for smaller players and potential rivals by holding them to excessively high standards and keeping them locked into their arrangements on the App Store.
"In the absence of competition, Apple's monopoly power over software distribution to iOS devices has resulted in harms to competitors and competition, reducing quality and innovation among app developers, and increasing prices and reducing choices for consumers."
It's hard to argue that Apple has a monopoly over hardware, but the report says that Apple has exercised "monopoly power" over iOS devices, harming consumers in the process. Developers have been pushing back against the company's App Store practices recently, making similar arguments about how they deem the market's constraints to be unfair.
-E.B.
Amazon
"Although Amazon is frequently described as controlling about 40% of U.S. online retail sales, this market share is likely understated, and estimates of about 50% or higher are more credible."
In order to build a successful antitrust case against a company, you first have to define which market it's monopolizing and then you have to prove that it dominates that market. So it was important for the report to clarify that the subcommittee believes Amazon has "significant and durable market power," specifically in U.S. online retail sales. (Amazon has said previously that it couldn't be a monopoly because sales on its site only amount to a small fraction of all sales that happen in the U.S.) It's generally held that less than a 50% market share is insufficient to bring a proper monopolization claim.
"Publicly, Amazon describes third-party sellers as 'partners.' But internal documents show that, behind closed doors, the company refers to them as 'internal competitors.'"
Progressive antitrust experts like Lina Khan, one of Cicilline's top staffers, have long accused Amazon of gaming the system in its favor as it operates its powerful online retail platform while simultaneously selling its own products on that platform. The report says Amazon has an "inherent conflict of interest" as it operates a marketplace and sells on that marketplace.
"Finally, Amazon Web Services (AWS) provides critical infrastructure for many businesses with which Amazon competes. This creates the potential for a conflict of interest where cloud customers are forced to consider patronizing a competitor, as opposed to selecting the best technology for their business."
There's been little discussion of Amazon Web Services, Amazon's lucrative cloud-computing arm, throughout the hearings for the antitrust investigation. But it's well known that a significant proportion of Amazon's revenue is derived from AWS. Here, the report makes a fairly novel argument: that Amazon's ownership of AWS could amount to an antitrust violation.
-E.B.
Recommendations
"Subcommittee staff intends for these recommendations to serve as a complement, not a substitute, to strong enforcement of the antitrust laws. This is particularly true for acquisitions by dominant firms that may have substantially lessened competition or tended to create a monopoly in violation of the Clayton Act. In these cases, subcommittee staff supports as a policy matter the examination of the full range of remedies — including unwinding consummated acquisitions or divesting business lines — to fully restore competition that was harmed as a result of these acquisitions and to prevent future violations of the antitrust laws."
Congressional investigations often serve dual purposes: They can both result in legislative proposals and put pressure on antitrust enforcement agencies to act more aggressively. Here, the subcommittee is making it clear that it believes the enforcement agencies should act far before any legislation gets through — specifically, it thinks the agencies should look into unwinding mergers to fix the market sooner rather than later. Facebook's acquisitions of Instagram and WhatsApp are the obvious candidates.
"To address this underlying conflict of interest, subcommittee staff recommends that Congress consider legislation that draws on two mainstay tools of the antimonopoly toolkit: structural separation and line of business restrictions."
This is the "breakup" everyone's always talking about — the one that Republicans have vehemently opposed. On a call with reporters on Tuesday, a counsel for the antitrust subcommittee emphasized that Congress cannot call for breaking up particular companies; it can only pass legislation that would make certain business practices illegal across the tech industry.
These would be the most ambitious fixes to the antitrust problems the subcommittee identified, but also, by far, the hardest to get through Congress, even if Democrats swept the House and White House in November.
"Nondiscrimination rules would require dominant platforms to offer equal terms for equal service and would apply to price as well as to terms of access."
These proposals would put the largest tech firms under a whole new framework of regulatory scrutiny. They could allow Congress to bar Google from giving preference to its own results in search or Amazon from boosting its own products. It's similar to public utility-style regulation that, for instance, companies like AT&T and Verizon already work under. It's also one of the tech industry's worst nightmares.
"The subcommittee recommends that members consider codifying bright-line rules for merger enforcement, including structural presumptions. Under a structural presumption, mergers resulting in a single firm controlling an outsized market share, or resulting in a significant increase in concentration, would be presumptively prohibited under Section 7 of the Clayton Act."
That's a lot of words to say: The government should automatically block mergers that result in market concentration. Republicans will hate it.
"Since 1998, Amazon, Apple, Facebook and Google collectively have purchased more than 500 companies. The antitrust agencies did not block a single acquisition."
The report ends by listing out each of the acquisitions by the companies since 1998. They say those acquisitions, taken together, reveal the Federal Trade Commission and Department of Justice are not acting aggressively enough to intervene as the digital economy becomes more and more concentrated in the hands of a small number of companies
"Since startups can be an important source of potential and nascent competition, the antitrust laws should also look unfavorably upon incumbents purchasing innovative startups. One way that Congress could do so is by codifying a presumption against acquisitions of startups by dominant firms, particularly those that serve as direct competitors, as well as those operating in adjacent or related markets."
The big tech firms rely on acquiring small startups to boost their own businesses and continue "innovating." Any rule along these lines from Congress to stop that from happening would interrupt a central dynamic of the tech industry. During the most recent hearing, Rep. Kelly Armstrong said his "only concern with that is a lot of these companies build themselves solely for the purpose of getting bought."
"The subcommittee recommends clarifying that proof of recoupment is not necessary to prove predatory pricing or predatory buying, overriding the Supreme Court's decisions in Matsushita v. Zenith Ratio Corp., Brooke Group Ltd. v. Brown & Williamson Tobacco Corp., and Weyerhaeuser Company v. Ross-Simmons Hardwood Lumber Company."
This trio of Supreme Court decisions has made it much harder to sue companies for predatory pricing, which the subcommittee says the tech companies have engaged in. It's possible for Congress to pass legislation overturning Supreme Court rulings.
"Over the course of the investigation, the subcommittee uncovered evidence that the antitrust agencies consistently failed to block monopolists from establishing or maintaining their dominance through anticompetitive conduct or acquisitions."
A consistent theme of the report is that the FTC and DOJ have not done enough to intervene as the big tech firms gobbled up hundreds of smaller companies and leveraged their market power to get bigger and crush rivals. Any bipartisan antitrust legislation in the future will almost certainly give more money and resources to the FTC and DOJ to help them enforce the antitrust laws more effectively.
"Subcommittee staff recommends that Congress revive its long tradition of robust and vigorous oversight of the antitrust laws and enforcement, along with its commitment to ongoing market investigations and legislative activity. Additionally, greater attention to implementation challenges will enable Congress to better see its reform efforts through."
The subcommittee has made it clear that it doesn't want this investigation to be a one-off endeavor. They hope it paves the way for more lengthy congressional investigations into corporate power and antitrust enforcement across a range of industries. Cicilline and his staff have long maintained that they are just reawakening the congressional tradition of oversight — and there's more where this came from.
-E.B.
Emily Birnbaum
Emily Birnbaum ( @birnbaum_e) is a tech policy reporter with Protocol. Her coverage focuses on the U.S. government's attempts to regulate one of the most powerful industries in the world, with a focus on antitrust, privacy and politics. Previously, she worked as a tech policy reporter with The Hill after spending several months as a breaking news reporter. She is a Bethesda, Maryland native and proud Kenyon College alumna.
and
Issie Lapowsky
Issie Lapowsky ( @issielapowsky) is Protocol's chief correspondent, covering the intersection of technology, politics, and national affairs. She also oversees Protocol's fellowship program. Previously, she was a senior writer at Wired, where she covered the 2016 election and the Facebook beat in its aftermath. Prior to that, Issie worked as a staff writer for Inc. magazine, writing about small business and entrepreneurship. She has also worked as an on-air contributor for CBS News and taught a graduate-level course at New York University's Center for Publishing on how tech giants have affected publishing.
Plus, what we learned from Big Tech's big quarter.
Image: Roblox
David Pierce
David Pierce ( @pierce) is Protocol's editor at large. Prior to joining Protocol, he was a columnist at The Wall Street Journal, a senior writer with Wired, and deputy editor at The Verge. He owns all the phones.
On this episode of the Source Code podcast: First, a few takeaways from another blockbuster quarter in the tech industry. Then, Janko Roettgers joins the show to discuss Big Tech's obsession with the metaverse and the platform war that seems inevitable. Finally, Ben Pimentel talks about Robinhood's IPO, and the company's crazy route to the public markets.
For more on the topics in this episode:
David Pierce
David Pierce ( @pierce) is Protocol's editor at large. Prior to joining Protocol, he was a columnist at The Wall Street Journal, a senior writer with Wired, and deputy editor at The Verge. He owns all the phones.
Stella Garber
Stella Garber is Trello's Head of Marketing. Stella has led Marketing at Trello for the last seven years from early stage startup all the way through its acquisition by Atlassian in 2017 and beyond. Stella was an early champion of remote work, having led remote teams for the last decade plus.
After a year and a half of living and working through a pandemic, it's no surprise that employees are sending out stress signals at record rates. According to a 2021 study by Indeed, 52% of employees today say they feel burnt out. Over half of employees report working longer hours, and a quarter say they're unable to unplug from work.
The continued swell of reported burnout is a concerning trend for employers everywhere. Not only does it harm mental health and well-being, but it can also impact absenteeism, employee retention and — between the drain on morale and high turnover — your company culture.

Crisis management is one thing, but how do you permanently lower the temperature so your teams can recover sustainably? Companies around the world are now taking larger steps to curb burnout, with industry leaders like LinkedIn, Hootsuite and Bumble shutting down their offices for a full week to allow all employees extra time off. The CEO of Okta, worried about burnout, asked all employees to email him their vacation plans in 2021.
These are all great initiatives to help foster work-life balance after a stressful year. But if you're worried about long-term burnout at your company, you should also look into ways to prioritize team well-being all year round. Just as with building a healthier lifestyle, enacting measures of support on the day-to-day level is where lasting change is made.
Set healthy communication boundaries — and model them
According to a 2020 report by Aviva, 44% of employees say they feel like they "never switch off from work," while 70% of all workers say they regularly check emails and messages outside of work hours. And these habits have consequences: More than half of employees feel like their mental and physical health have suffered due to work pressures.
When employees may not feel like they can draw a line in the sand between their work and personal lives, it's up to leadership to clearly share communication expectations and model healthy boundaries. Encourage employees to turn off all email, Slack and work app notifications outside of working hours, and ensure that managers aren't reaching out to team members after-hours with requests.
Make sure that your company's leaders aren't just paying lip service to employees' right to disconnect, either. That means everyone in leadership — from the CEO down to team managers — should avoid sending emails during off-hours or reaching out to team members during their paid time off. By living the guidelines, leadership can help employees feel psychologically safe to stick to the recommended boundaries.
Just as with building a healthier lifestyle, enacting measures of support on the day-to-day level is where lasting change is made.
Eliminate unnecessary meetings

"Well, that meeting could have been an email." A recent joint study from Harvard Business School and New York University found that the average number of meetings increased 12.9% during the pandemic, while the size of each meeting grew by 13.5%. Meetings are the first and fastest way for your company to free up valuable team time.
Some companies have decided to implement "No-Meeting Wednesdays" to help employees recover. At Trello, employees will take regular "Maker time," where they forego any meetings to focus on creative work. But another option includes taking a closer look at each meeting on an employee's calendar and asking, "Does this meeting really need to exist?"
While some events should happen in real time — such as one-on-ones or difficult conversations — many other meetings can be carried out asynchronously. A project update is a great example of this. Rather than meet every Monday to discuss everyone's progress on a new project, team members can simply add their weekly updates to a list on Trello and respond to one another asynchronously. Everyone's kept in the loop, and no one has to sacrifice an additional hour of their time.
Companywide meetings announcing a new feature are another example. Rather than ask everyone at the company to spend half an hour in a meeting, consider typing the update in an email, sharing on Slack or adding the recap to your company's knowledge base on Trello. The example above takes advantage of Trello's integration with Loom to record and attach a video update for those looking to save time typing.
Cut down on context-switching
According to Blissfully's 2019 SaaS Trends Report, the average employee uses at least eight apps a day to get their work done. It's no wonder 40% of employees are frustrated by the collaboration and communication tools they're expected to use at work. Because they're constantly switching between email, chat, video, documents and more, employees find it harder than ever to focus on the actual work they need to carry out, which stretches out working hours, wastes time and leads to burnout.
To lower the amount of context-switching team members have to do, decrease the number of tools they need to monitor throughout the day. Make it clear that emails and chat messages aren't emergencies and that notifications can be muted while deep work is being carried out. (This is something Trello employees do by setting their "Slack off" hours.) Most of the time, work won't suffer if employees only check their inboxes or Slack messages every couple of hours.
You can also help employees reduce their context-switching by keeping information organized on one platform. According to a 2019 survey by 8x8, nearly 50% of employees say they spend up to two hours a day looking for the information they need to do their jobs. This cuts into valuable time that employees could be spending doing work that matters to them.
Cut back on the amount of time employees need to spend hunting down information by centralizing as much work as possible in a tool stack that is accessible for everyone. For example, if a project is being tracked in Trello, ask the team to keep all progress updates, questions and feedback within the project board, where everyone can see the same timeline view of the work.
Work from other apps in our tool stack is enhanced through integrations, so documentation from Confluence or tickets from Jira are linked and visible to our projects.
Whichever toolset you choose, consider the "single pane of glass" concept: Your teams operate in a busy workplace, so making information visible and discoverable in as few locations as possible goes a long way in reducing frustration and busywork.
Check in on employees regularly
Saving the most important tip for last, invest in manager coaching and resources for recognizing and addressing the warning signs of burnout in employees. Have them check in on employees' stress levels during one-on-one meetings and encourage everyone at the company to take regular vacation and sick days when needed.
Managers should also keep a close eye on how much work employees are taking on. Star employees will often over-commit to work — without complaints — and burn themselves out, which helps no one. Managers need to step in and stop employees from taking on Herculean workloads because, even if someone can do a lot of extra tasks, it doesn't mean they should.
Fortunately, managers who use Trello can see exactly how much work their team members are taking on using the Dashboard view:
With data on task distribution and due-date management, managers can see who is taking on (and completing) a reasonable amount of work and who might be overextending or falling behind. We use data for every other business decision; why not see how it can empower more equitable team management?
Stop the slow burn
The pandemic may have exacerbated employee burnout, but it was an issue long before COVID-19. Unfortunately, there's no single solution that can extinguish burnout, either. Support your employees' ability to focus and work-life balance by focusing on their day-to-day experiences — and you'll stop burnout from smoldering on for too long.
Trello moves teamwork forward by bringing productivity, collaboration and team spirit together in one place. Get a free trial of Business Class to try out Views, including Dashboard and Timeline. And if you want to see how Trello can be implemented across organizations, check out our best practices for setting up a shared toolstack like Trello Enterprise at scale.

Stella Garber
Stella Garber is Trello's Head of Marketing. Stella has led Marketing at Trello for the last seven years from early stage startup all the way through its acquisition by Atlassian in 2017 and beyond. Stella was an early champion of remote work, having led remote teams for the last decade plus.
Facebook is looking to make posts disappear, Google wants to make traffic reports more accurate, and more patents from Big Tech.
Image: Protocol
Karyne Levy
Karyne Levy ( @karynelevy) is the West Coast editor at Protocol. Before joining Protocol, Karyne was a senior producer at Scribd, helping to create the original content program. Prior to that she was an assigning editor at NerdWallet, a senior tech editor at Business Insider, and the assistant managing editor at CNET, where she also hosted Rumor Has It for CNET TV. She lives outside San Francisco with her wife, son and lots of pets.
Welcome to another week of Big Tech patents. Google wants to make traffic reports more accurate, Amazon wants to make voice assistants more intelligent, Microsoft wants to make scheduling meetings more convenient, and a ton more.
As always, remember that the big tech companies file all kinds of crazy patents for things, and though most never amount to anything, some end up defining the future
Alphabet
Traffic in the Bay Area was mostly nonexistent throughout the pandemic, as most of Silicon Valley stayed home. But now that offices are opening back, people are starting to hit the road, and it's only a matter of time before traffic jams will make driving anywhere a nightmare again.
One way to beat traffic, or at least know what's coming, is by using the traffic overlay in Google Maps. It uses the speed of cars on the road to determine whether traffic is heavy or light. But sometimes that can be misleading, because the map doesn't usually take into account different lanes, like high-occupancy lanes, where traffic doesn't represent what's going on in other lanes. This patent aims to make traffic predictions more accurate, using various methods: One could be measuring traffic at different points on the road; another method might be integrating traffic speeds both in regular lanes as well as express lanes. By incorporating all of the available data and not just the average speed of all the cars, the traffic information will be that much more useful — and maybe getting to work on time won't be an impossible feat.
Contactless POS terminals use NFC technology to accept payments. That's where you wave your phone near the screen and you complete the transaction without having to touch anything. But those terminals don't take into account anything extra, such as loyalty cards or special offers.
This patent imagines upgrading the POS so it can include not just payment information, but additional information regarding the transaction. For example, a customer taps the POS once to pay and then again for it to retrieve any loyalty points, without having to touch the POS at any point. That's great news for people (like me) who never want to touch anything again that hasn't been doused in some sort of bleach solution.
Using visual cues with an automated assistant
Speaking of contactless, one of the best and easiest ways to be hands-free is with a voice assistant, which usually just needs a wake word and a command to then perform said command. But what if your voice assistant could respond to hand gestures, too? This patent lays out a way for the voice assistant to not only respond to new hand gestures, such as a thumbs-up that acts as an "affirmative" response, but also how it can avoid false responses, say from a nearby TV where a character also happens to give a thumbs-up sign. That way you can feel confident about waving around at your Google Hub without worrying that some background character is saying "yes" to the $300 worth of pizza you just tried to order.
Amazon
A more intelligent voice assistant
As I've written here many times, I love how voice assistants make my life easier; I have one in every room of the house. Granted I usually use them to turn off lights, turn on sound machines, play music, or tell me what the weather is. This patent is looking to make voice assistants even more useful by triggering different notifications for various events. You could tell it something that doesn't have an end date, such as, "Tell me when I receive an email from David," in which case the assistant will notify you when David sends you that email, whenever it may be. Or you could ask it to tell you when the 49ers game starts, and it will alert you at the specific time and date. I'm all for never having to think for myself again, and it looks like we're one step closer to getting there.
Apple
Apple working on a VR headset has ruled the rumorverse for a long time — maybe even as long as the rumored AppleCar. But this patent might bring the company one step closer to making the rumor reality. Well, virtual reality, in this case.
Moving from location to location in virtual reality isn't always easy. You usually have to X out of the app, which disrupts the feeling of being inside the action. But this patent imagines a way of making it more seamless. Rather than signing out of the app or game, the different location can be overlaid onto the spot you're currently at. For example, if you're in a house, a little screen will pop up showing you what's outside of the house, and you can then choose to go there. Or if you want to go to a completely different location, using the same overlay, you could choose to get out of the house entirely. If only this existed in the real world.
Facebook
Ephemeral Facebook posts? Sign me up!
A big complaint about the internet — and social media specifically — is that things you post can come back to haunt you. Unless you specifically delete them after a set amount of time. But what if the network could automatically delete it for you after a certain threshold? That's what this patent explores: A way for the platform to delete your post, much like Snapchat. That way you don't have to worry about that 3 a.m. drunk post too much — as long as you remember to set it to disappear.
Microsoft
Offices are great: You have a place to go to work, sometimes you get lunch and you get to collaborate with colleagues in person. But now as offices are (slowly) opening back up, it's imperative to remember some of the downsides of an office, namely fighting over conference room space.
This patent aims to make that a little easier by assigning conference rooms that are the appropriate size. If your meeting has only four people in it, there's no need for a 10-person conference room. The system would assign appropriately, and even take into consideration the event that someone drops out of the meeting.
And to make scheduling meetings even more helpful, this patent imagines a way to look at everyone's calendar events and parse out the most relevant information. Using a proximity score, the system would schedule or reschedule meetings, based on everyone's availability.
Karyne Levy
Karyne Levy ( @karynelevy) is the West Coast editor at Protocol. Before joining Protocol, Karyne was a senior producer at Scribd, helping to create the original content program. Prior to that she was an assigning editor at NerdWallet, a senior tech editor at Business Insider, and the assistant managing editor at CNET, where she also hosted Rumor Has It for CNET TV. She lives outside San Francisco with her wife, son and lots of pets.
Protocol | China
It's part of an attempt to fix education inequality and address a looming demographic crisis.
Photo: Getty Images
Shen Lu
Shen Lu is a reporter with Protocol | China. She has spent six years covering China from inside and outside its borders. Previously, she was a fellow at Asia Society's ChinaFile and a Beijing-based producer for CNN. Her writing has appeared in Foreign Policy, The New York Times and POLITICO, among other publications. Shen Lu is a founding member of Chinese Storytellers, a community serving and elevating Chinese professionals in the global media industry.
Beijing's strike against the private tutoring and ed tech industry has rattled the market and led observers to try to answer one big question: What is Beijing trying to achieve?
Sweeping policy guidelines issued by the Central Committee of the Chinese Communist Party on July 24 and the State Council now mandate that existing private tutoring companies register as nonprofit organizations. Extracurricular tutoring companies will be banned from going public. Online tutoring agencies will be subject to regulatory approval.
Much of the coverage around the latest crackdown has linked it with Beijing's war on Big Tech or focused on ideological control, which has been a major aspect of Beijing's handling of the state-run school system. But when it comes to the sprawling ed tech industry, experts say what's happening looks more like an attempt to cure tech-enabled ills that have exacerbated nationwide educational — and thus social — inequality.
The confusion stems from the overlapping timelines of two regulatory trends: The first is far tighter regulations on the private education market, which were handed down last Saturday but have been bubbling up since earlier this year. The second is Beijing's increasingly widening crackdown on Big Tech generally. But "the crackdown on private tutoring is a crackdown on tech-mediated harm, not part of the crackdown on Big Tech," Michael Norris, head of China Consumer & Tech Research at AgencyChina, a global marketing agency, told Protocol.
Beijing, or at least one of its major regulators, appears to agree. To calm spooked investors, China's securities regulator reportedly held a call Wednesday night Beijing time with major investment banks. On the call, senior officials at the China Securities Regulatory Commission stressed that the curtailing of private education is a targeted crackdown on problematic practices that occur in the particular market, not a blanket move that targets other industries, according to Bloomberg.
Moves against tech titans like Alibaba, DiDi and Ant Financial are aimed at addressing genuine problems in China's tech industry including unfair competition, lax cybersecurity and predatory lending. By contrast, the latest ed tech rules are intended to rectify unscrupulous practices like false advertising and VC capital-induced pricing wars that have disrupted the market and are increasingly excluding underprivileged children. Tencent-backed Yuanfudao, one of China's largest ed-tech unicorns that had been rumored for an IPO, is already transitioning away from K-12 after-school tutoring. It launched a new product on Wednesday, Pumpkin Science, which will instead focus on a so called "well-rounded education" (素质教育), not (banned) subject-specific training.
Sociologists and political economists believe that while Beijing's tightened grip on the private education sector might hamper the growing wealth and power of the online-learning companies, it is ultimately an attempt to avoid massive social unrest.
"Education has been crucial to [the] CCP's legitimacy as a people's party," Ye Liu, a sociologist at King's College London who studies education inequality in China, told Protocol. "The recent crackdown on ed tech and private tutoring can be seen as an attempt to respond to the concerns of the poor."
China is home to one of the world's largest learning-technology markets, powered by its 240 million K-12 students and eager families willing to shell out an average of 11% of annual family expenses for their children's future success. The state is the dominant education provider, but deep-seated anxiety over education inequality and the highly competitive nature of the gaokao has fueled a private tutoring bonanza. Many companies offer services online and tools that are equipped with deep learning technology that helps solve questions for students. These startups are backed by behemoths like Baidu, Tencent and Alibaba and have adopted the same cash-burning strategy — grab market share, at virtually any cost — that has given rise to the tech giants. Buoyed by the pandemic, China's ed tech industry once enjoyed exponential growth. Online education startups raised over $10 billion in 2020, about two-thirds of the world's total venture capital investments that went into this sector, according to HolonIQ, a market intelligence firm.
The staggering amount of money pumped into China's private tutoring market has led to shady practices, such as misleading advertising and use of fraud, that have disrupted the market and, in the eyes of the government, exacerbated education inequality, a huge pain point for hundreds of millions of Chinese families, even though some ed tech companies claim they try to tackle the exact same problem.
One common practice private ed tech companies have adopted is to attract new user subscriptions with cheap, heavily subsidized trial classes. Once the trial period is over, families have found themselves on the hook for significant upfront course fees, which have proven budget-busting for even members of the relatively wealthy urban middle-class. "I believe this use of subsidies to attract new parents, and make them pay upfront, was one reason that this sector was targeted," Norris said.
Why private education?
Insiders in the private education sector had long anticipated heightened restrictions, and they'd gotten advance word of the new policy guidelines that came down last weekend, according to Rui Ma, a China tech investor and analyst who hosts the podcast and newsletter Tech Buzz China. Ma told Protocol that tech entrepreneurs she talked to last week, when rumors about upcoming sweeping rules were widely circulating, "basically all said that they felt like this is clearly to address the demographic crisis."
The latest Chinese census, released on May 11, showed the slowest population growth in decades, and plummeting birth rates since 2011. To address it, Beijing announced a three-child policy on May 31. Yang Wenzhuang, director of the Department of Population Monitoring and Family Development at China's National Health Commission, said in July that economic and social policies related to education, housing and employment have become key factors "influencing families' fertility choices." To encourage families to have more babies, Yang said, the government will roll out supplemental policies to make life easier for parents. And that could include reduced education costs and Ministry of Education-led support for after-school services and summer care services in order to reduce the burden of education for schoolchildren.
"The demographic crisis is exacerbated by social inequality," Ma said. "[If] I am struggling to see any future for my kids without spending a ton of time and resources on it ... I'm gonna not have kids."
Shen Lu
Shen Lu is a reporter with Protocol | China. She has spent six years covering China from inside and outside its borders. Previously, she was a fellow at Asia Society's ChinaFile and a Beijing-based producer for CNN. Her writing has appeared in Foreign Policy, The New York Times and POLITICO, among other publications. Shen Lu is a founding member of Chinese Storytellers, a community serving and elevating Chinese professionals in the global media industry.
"I mean, the pedals go around if you turn off all the tech, but Peloton isn't selling a pedaling product."
Image: Peloton and Protocol
Karyne Levy
Karyne Levy ( @karynelevy) is the West Coast editor at Protocol. Before joining Protocol, Karyne was a senior producer at Scribd, helping to create the original content program. Prior to that she was an assigning editor at NerdWallet, a senior tech editor at Business Insider, and the assistant managing editor at CNET, where she also hosted Rumor Has It for CNET TV. She lives outside San Francisco with her wife, son and lots of pets.
Protocol Team
A new media company from the publisher of POLITICO reporting on the people, power and politics of tech.
One of the breakout hits from the pandemic, besides Taylor Swift's "Folklore," has been Peloton. With upwards of 5.4 million members as of March and nearly $1.3 billion in revenue that quarter, a lot of people are turning in their gym memberships for a bike or a treadmill and a slick-looking app.
But here at Protocol, it's that slick-looking app, plus all the tech that goes into it, that matters. And that's where things got really heated during our chat this week. Is Peloton tech? Or is it just a bike with a giant tablet on it? Can all bikes be tech with a little elbow grease?
Even our executive editor weighed in.
Karyne Levy: is PELOTON tech?

Megan Rose Dickey: are we doing these every week or what's the deal?
Karyne: yes! it is a weekly series
Megan: yes, i knew that lol
Kate Cox: Anything you can control remotely with DRM and a subscription fee has to qualify, yes?
Karyne: i will go first: peloton is for sure tech. without the technology that runs peloton (leader boards, streaming, the big tablet on the bike, the app) it is just a bike.
Tom Krazit: never saw this one coming
Kate Cox: Yeah, its whole thing is the connected software, that's what they're selling. With an expensive bike.
Karyne: right. i mean really they're selling a LIFESTYLE but it's a tech lifestyle 😎
Karyne: obviously i'm obsessed with peloton, i'm an evangelist
Tomio Geron: Yes it is a lifestyle because you can hook your bike up to zwift or other software for much less
Kate: I am the opposite of obsessed with Peloton, and I am deeply antisocial in my working out, but I agree that its whole deal is aspirational and techy
Karyne: oh i don't talk to anyone
Amber Burton: I would like to venture that it is just a bike with tech attached
Karyne: amber no
Amber: yes
Meg Morrone: Is my treadmill that is not connected to the internet tech?
Amber: im sorry lol
Karyne: please explain further
Amber: it's a bike with bad tech attached
Karyne: no @Meg, your treadmill is just a treadmill, i'm so sorry
Karyne: BAD TECH????
Karyne: AMBER
Megan: ahahah
Amber: yes
Meg: But it has a chip in it.
Megan: you tell em, amber!!!
Karyne: a chip does not a tech product make
Karyne: or something
Kate: What pushes me over to Peloton being tech is the way they retroactively turned off features for treadmill users when they added a subscription fee
Kate: That's Internet of Things behavior right there, which is tech
Karyne: lol killed by google vibe
Sarah Roach: If I fasten my phone to my bike, did I make my bike tech? Or did I just decide to use tech while riding my bike
Amber: I have a schwinn and it's basically the same. But I guess my point is that Peloton is bad tech. Is that fair?
Amber: Sarah, that's exactly it!
Kate: does your bike still work if you disable the software or stop using your phone? (yes)
Tim Grieve: I feel that I am the elephant in the room.
Sarah: Or is the bike tech too? Are bikes tech?
Amber: I'm waiting to hear Tim's take
Kate: tim's hot bike take
Tim: I say it's tech. I mean, the pedals go around if you turn off all the tech, but Peloton isn't selling a pedaling product. It's selling the whole package – bikes and classes, and readouts on the bike that tell you whether you're doing the things you're supposed to be doing.
Karyne: you can connect an ipad to any bike and attend the classes, but then you're using peloton's app, in which case that, too, is tech
Tim: My kid spent weeks hacking a bricked Flywheel bike so it would work with Peloton classes. That feels like tech!
Kate: Peloton is the software product, right? That's what really matters. Where something like Tesla is both software (updating your car) and hardware (the literal four wheeled car), Peloton is, as you say, something you can make work on any bike if you're determined but the experience is all the software bits
Amber: Ugh ok maybeeeee
Tim: A meeting isn't tech, but Zoom is. A spin class isn't tech, but Peloton is.
Karyne: right. and when you do a peloton ride on a peloton, you can see your cadence and resistance on the screen
Karyne: that's tech, it's using a sensor!
Biz Carson: Can we now talk about how Cody Rigsby is our favorite Peloton instructor and I will accept no substitutes?
Is Cody Rigsby tech?Image: Peloton and Protocol
Kate: Peloton is as much tech as my Fitbit is, I think

Sarah: 🤔
Tim: I hope we're tagging all the instructors so we get the traffic.
Karyne: you know i will. SEO 4 eva
Tim: What time is Emma Lovewell's Peloton class?
Karyne: that's our headline
Biz: for the internet records, i do believe peloton is tech and will go a step further and say it is also a media company
Karyne: omg
Amber: oh man that hurts my soul
Karyne: Peloton is tech and media and hurts Amber's soul
Tom: well, soul-destroying = tech
Amber: The takeaway for the day
Tim: Also, who's up for Soul Cycle in Marin tonight at 5:15?
Megan: big yikes
Megan: i mean, no thanks lol
Megan: those classes seem so intense
Karyne: perfect. if something is soul-destroying, kills features without warning, has a sensor and an app and DRM and cody rigsby, then it is tech.
Karyne: i'm going to make t-shirts
Karyne Levy
Karyne Levy ( @karynelevy) is the West Coast editor at Protocol. Before joining Protocol, Karyne was a senior producer at Scribd, helping to create the original content program. Prior to that she was an assigning editor at NerdWallet, a senior tech editor at Business Insider, and the assistant managing editor at CNET, where she also hosted Rumor Has It for CNET TV. She lives outside San Francisco with her wife, son and lots of pets.
Get Source Code in your inbox
To give you the best possible experience, this site uses cookies. If you continue browsing. you accept our use of cookies. You can review our privacy policy to find out more about the cookies we use.