Source Code: Your daily look at what matters in tech.
To give you the best possible experience, this site uses cookies. If you continue browsing. you accept our use of cookies. You can review our privacy policy to find out more about the cookies we use.
source-code
source code
author
Kevin McAllister
None
Want your finger on the pulse of everything that's happening in tech? Sign up to get David Pierce's daily newsletter.
64fd3cbe9f
Want to better understand the $150 billion gaming industry? Get our newsletter every Tuesday.
Are you keeping up with the latest cloud developments? Get Tom Krazit and Joe Williams' newsletter every Monday and Thursday.
David Wertime and our data-obsessed China team analyze China tech for you. Every Wednesday, with alerts on key stories and research.
Want your finger on the pulse of everything that's happening in tech? Sign up to get Protocol's daily newsletter.
Do you know what's going on in the venture capital and startup world? Get the Pipeline newsletter every Saturday.
Do you know what's coming next up in the world of tech and entertainment? Get Janko Roettgers' newsletter every Thursday.
Hear from Protocol's experts on the biggest questions in tech. Get Braintrust in your inbox every Thursday.
Get access to the Protocol | Fintech newsletter, research, news alerts and events.
Your guide to the new world of work.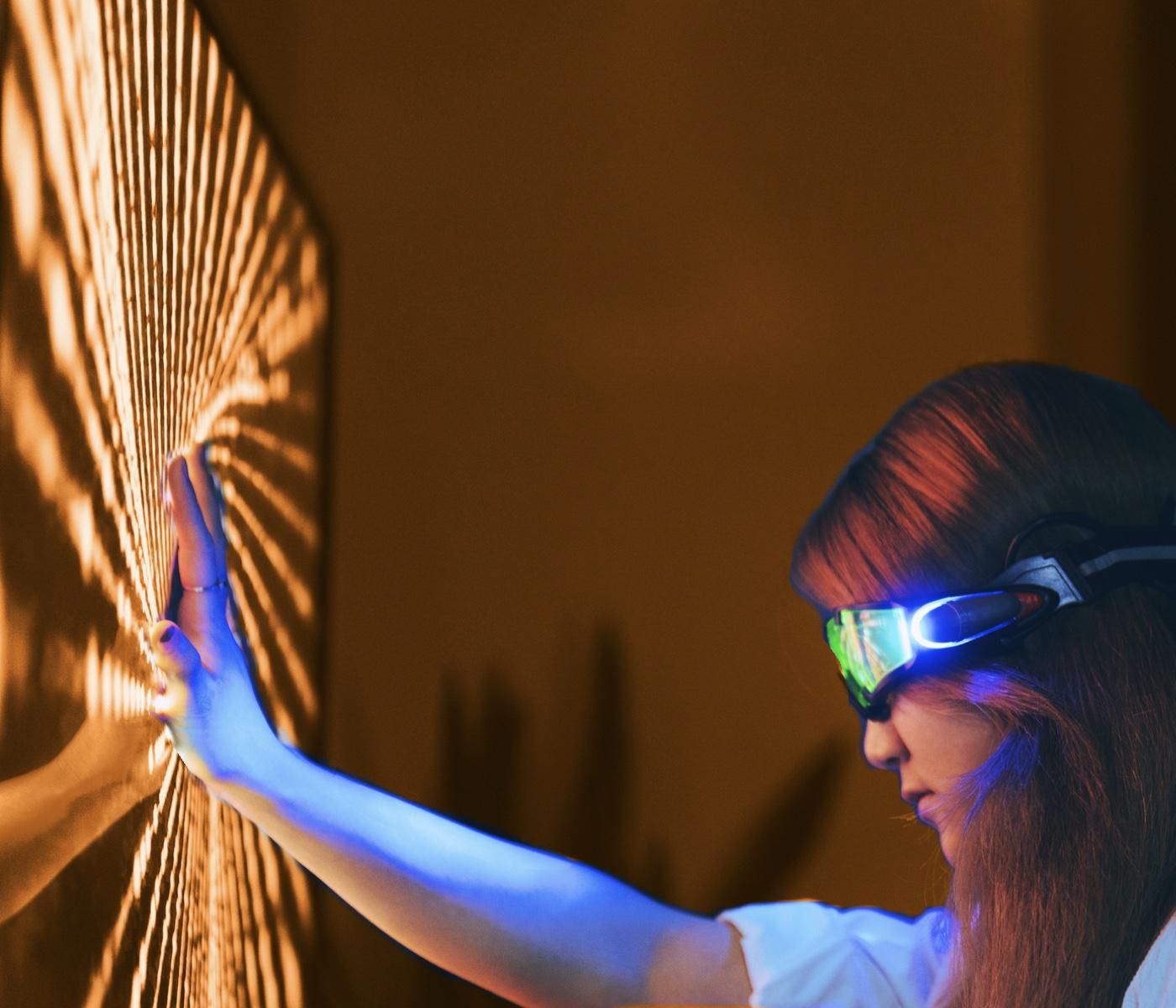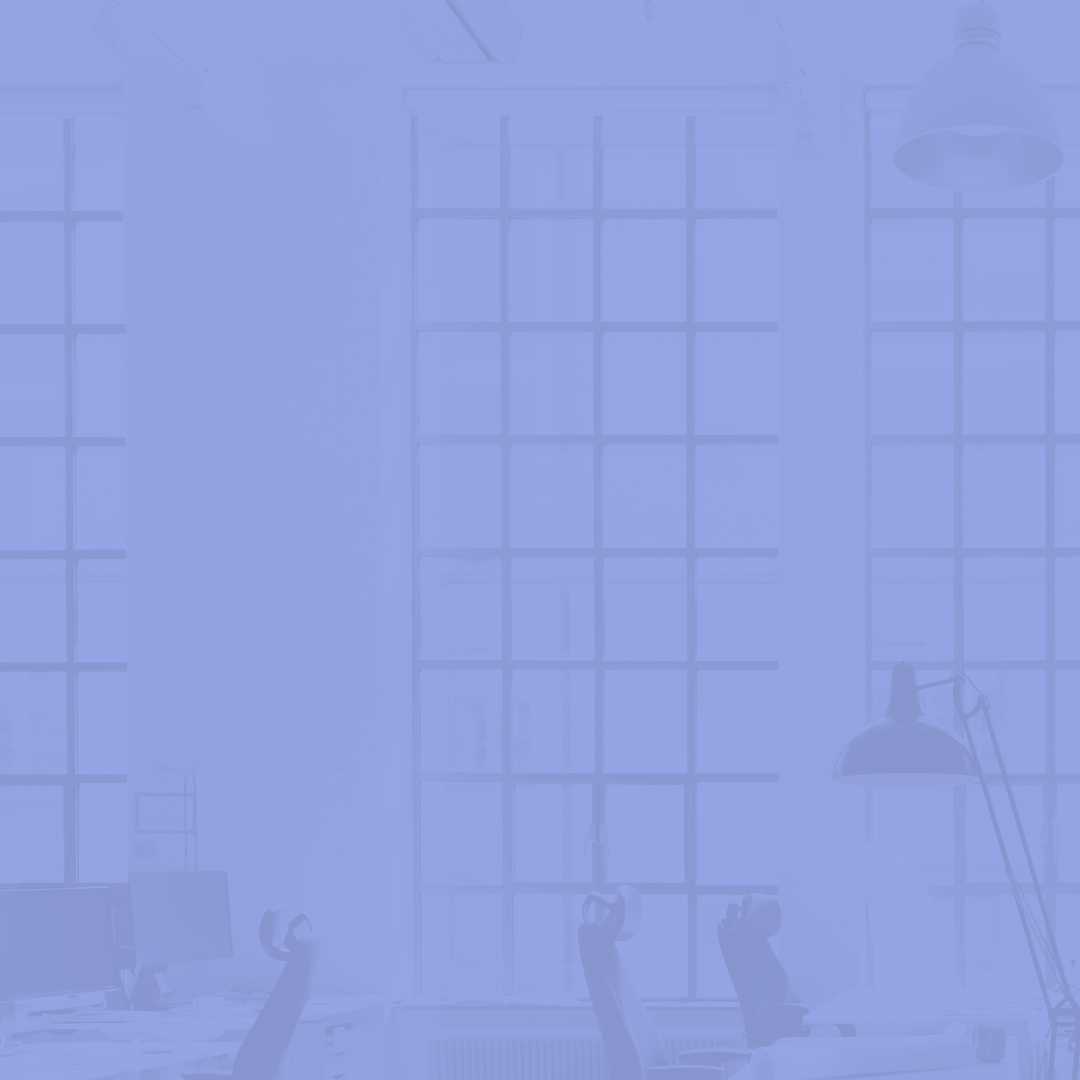 Hypergiant's founder and CEO Ben Lamm is used to innovating with satellites. COVID-19 presented him a new challenge: to get creative with satellite offices.
Texas is returning to business as usual, even in the face of what Gov. Greg Abbott said Monday was an "unacceptable" rate of spread of coronavirus. But Lamm has decided to keep his team of more than 200 employees in the state working remotely. "The Dallas local government, the Austin government and the Houston government are not as bullish on reopening as the governor is," Lamm said. "Even if all of the cities were moving forward, we're not ready to do that yet."
In a conversation with Protocol, Lamm detailed why he's bucking the trend in Texas, what he's done to reshape Hypergiant's work structure, and how he's planning to ramp back up safely over the course of the next year.
This interview has been edited and condensed for clarity.
Texas is lifting its pandemic-related restrictions. Hypergiant is bucking that trend by not fully reopening. How did that decision get made?
The opening sequence in America has turned into a very politicized thing, which I don't think it should. If you look at all the stats from Dallas, Austin and Houston, where we have offices, [cases are] just continually growing. I think reopening pretty quickly coupled with the peaceful protests of the Black Lives Matter campaign has created the right environment for things to jump again. It's great that the governor is reopening, but Hypergiant is not following the Texas protocol.
But we're very lucky as a company: While we focus on critical infrastructure, space and defense, 90% of the work we do is software. And I would say that our biggest asset isn't in our patents or crazy technology, it's our people. If someone got sick because we reopened the office too early, if they took it home to their grandmother, and then if someone died because we needed to get back in the office really quickly, I don't think that's something I could have on my conscience. And so it just means that instead of us spending time in the office, we're spending a lot more time on employee health. So the decision criteria that we're using is we're reading all the research on vaccines and best practices.
We do have a shift policy for our space business and our R&D business, though. If someone's working on Gen Two of our bioreactor, they need to physically do that, so we came up with these distributed work labs. We ended up renting a couple of small warehouse spaces, so the bioreactor team is going to work there, and they're going to have a one-in one-out policy. At most, we're going to let two people there, and they'll have to wear a mask the entire time.
I saw a great report come out of Bill Gates' foundation talking about how they're going to let 10% of employees back in their offices starting in August. And then 25% in October, and then 50% by the end of the year. We're tracking towards that. But we may just have people work remote for the rest of the year, unless they absolutely have to be in there. I know people want to restart the economy, and I think there are some businesses where you absolutely have to be there for your livelihood. But if you're fortunate enough not to be under those circumstances, I don't think you should add to the problem.
In that shift dynamic, what's been the hardest thing for your business to work around?
The first is employee health. We have a distributed team outside of Texas. I wrote an article about slow working where I feel like I just have one massive, long workday, which really redefines the work-life balance. Specifically for some of our employees in New York, we're trying to be really flexible with scheduling because people in Austin, Texas, and people that are in New York City have a very different life right now. Whether you're in a one-bedroom apartment or you have a house and a family and a pool can make it a very different life when you're sheltering in place.
R&D has also been a challenge. People don't realize this, but the research — the R in R&D — you can do remotely. And there's a lot more research than development in R&D. So we've gotten further on research, but we haven't announced many new innovations of late because we've been so focused on research and we've been very thoughtful about the development.
The third challenge that we've had, which has actually turned into an opportunity, is our space business. While launches and other components of our constellation as a service platform have been challenging, the excitement for our satellite-monitoring and operations platform that we call H.I.V.E. (hyper intelligent vehicle enhancement) has grown. The entire reason that we built that platform as part of our space business was to allow operators to not just manage three to five satellites from a network operations center, but to be able to manage 150 satellites from your iPad on a boat, using AI in smart automated systems.
While COVID has caused certain challenges with that business from a manufacturing perspective, it created an insane urgency and excitement for our platform. And we've had an influx of people because different government facilities have had limited capacity. If they can't put all of their people in shifts in command centers, and they need to start having people do it from home, what does that look like? Not even just for this pandemic, but for potentially the next?
With H.I.V.E. specifically being designed for remote use, how did the pandemic change the decision-making process related to development and launch?
We've been building our space business for the last two years, and we started working with the Air Force, Space Force and others, and then the pandemic hit. And, since then, then there's been a follow-on of both commercial and government clients and the other defense partners. It's made other industries that rely on face-to-face and that are traditionally outdated, at least from our perspective, to really start to reevaluate what their priorities are.
Systems and mission control and ground station software is just terrible, and that's not because of COVID. They're terrible when it's 74 degrees outside, no wind or clouds, and everyone in the world is healthy. There are bad UIs or rows of texts, and you have to work in a terminal. It's a very grueling process, but it's so important for everything from telecom to critical infrastructure to defense. And so we have wanted to marry great UI/UX with an artificial intelligence layer on top of all the ground station networks so that we could allow those teams to be able to use autonomous tasking or have remote access to their constellation. This has just accelerated that vision.
So if there is a silver lining to COVID, I think one of them is that there's been some rapid advancements of technologies that can make the world better by improving systems that just were really bad. And I think the pandemic shined a big light on what was broken.
For R&D, you said your focus has been on the research side, but how are you thinking about development in relation to the pandemic?
I think that we've made tremendous advances because we've been so focused on the research side. And it's changed my perspective with our R&D group to what we can do right now that could impact lives and make a bigger impact on the world.
Once a quarter, we'll talk about what's coming down the road, and the team recently showed me a robotic agriculture system. [They highlighted] what's happening with big machinery and factory farming, but said there's a big miss in using AI and computer vision for it. [I said] we should do it, but it shouldn't necessarily be the highest priority.
[Then as the pandemic hit,] to not have fresh fruits and vegetables during at least the first phase of COVID was really a shock. And I wished I would have prioritized it because I would've taken the first unit then and tested it, and I could've reported back to the development group in Slack. That kind of changed our mindset of, should we be focusing right now on things that we think are really cool with our R&D? Or should we take a step back and say, what do people need? And reverse how we're looking at it that way.
So we've now obviously accelerated that project. We spend a lot of time researching it, designing it out in CAD and designing all the software systems for it, so it's helped change our perspective.
As you look to the second half of 2020, beyond the circumstances related to the pandemic, what are you most excited for at Hypergiant?
One of the things that we've done recently, even during COVID, is we built out our constellation-as-a-service platform, which includes designing constellations, building constellations, deploying constellations, managing with our software and using our deployers off the ISS and the Sigma spacecraft and a few others that we're going to be announcing. But separately we use that infrastructure for deploying our own constellations. And we've got two constellations that we've been working on: One is an imaging technology that's amazingly groundbreaking. It looks like it's going to work. We've had it work with synthetic data. It worked on drones. We put it in space, and we finally got the data back from space. And so I'm really excited that we will know in 2020 if that works. I know that sounds like kind of a weird thing to be excited to think about, but after several million dollars and two years of work, we will absolutely know if it's one of those groundbreaking technologies.
And then I'm really passionate about climate change. We were going to deploy our Gen Two bioreactor and unveil it at South by Southwest, but obviously that didn't happen. So I'm really excited about rolling that out publicly and then also getting results back from some of these buildings that we partnered with — to physically go to a building, and see our bioreactor making a difference on climate change and then being able to look to see what the scale is on the city level. Those are both things that we've spent a lot of time and effort on that we think they could be pretty impactful to the world and to our business.
Kevin McAllister
Kevin McAllister ( @k__mcallister) is an associate editor at Protocol, leading the development of Braintrust. Prior to joining the team, he was a rankings data reporter at The Wall Street Journal, where he oversaw structured data projects for the Journal's strategy team.
Protocol | Enterprise
If it succeeds, the gambit could help support Google Cloud's lofty ambitions in the manufacturing sector.
Photo: Getty Images
Joe Williams
Joe Williams is a senior reporter at Protocol covering enterprise software, including industry giants like Salesforce, Microsoft, IBM and Oracle. He previously covered emerging technology for Business Insider. Joe can be reached at JWilliams@Protocol.com. To share information confidentially, he can also be contacted on a non-work device via Signal (+1-309-265-6120) or JPW53189@protonmail.com.
Alphabet launched a new division Friday called Intrinsic, which will focus on building software for industrial robots, per a blog post. The move plunges the tech giant deeper into a sector that's in the midst of a major wave of digitization.
The goal of Intrinsic is to "give industrial robots the ability to sense, learn, and automatically make adjustments as they're completing tasks, so they work in a wider range of settings and applications," CEO Wendy Tan-White wrote in the post.
That's a laudable mission, but one that will require immense engineering work in order to build a product that can ultimately be deployed relatively easily at an enterprise-grade level, a challenge Tan-White openly admitted lay ahead.
"None of this is realistic or affordable to automate today," she wrote. "This all hints at the potential for Intrinsic's software to radically reduce the time, cost, and complexity required to use industrial robots."
Intrinsic has some heavy hitters on its side to help achieve that goal, including Chief Technology Officer Torsten Kroeger and Martin Haegele, a former winner of the Engelberger Award, which is essentially the Nobel Prize for robotics.
While it's possible to train robots to handle extremely repetitive tasks, those processes begin to break down as those tasks become more complicated. Other tech giants like Nvidia are also trying to improve the capabilities of industrial robots: The chip maker has an AI lab in Seattle that is testing out several different types of robotic systems.
For Alphabet, the software could help propel other parts of the business. Manufacturing has emerged as a key focus for Google Cloud, which recently released its first industry-specific tool: an AI-based visual inspection tool. It also hired sector veterans like former SAP executive Hans Thalbauer and Accenture's Suchitra Bose to help forge deeper partnerships with other software providers and build up its own product suite.
But other cloud vendors, namely Microsoft, also sense the opportunity in further digitizing an industry that has already embraced advanced tech like artificial intelligence. For Microsoft and Google, the industrial segment is attractive because many of the promised innovations of the future — like digital twins and generative design — are going to require huge amounts of data, which means they'll need lots of expensive computing and storage services.
One of Google's biggest differentiators in the market is its AI. The company is world-renowned for the technology; just look at Alphabet's announcement earlier this week that DeepMind would release a huge database of 3D protein structures.
If Intrinsic succeeds, it could give Google Cloud, which currently lags behind AWS and Microsoft in the overall cloud infrastructure sector, a huge presence in a critical market.
Joe Williams
Joe Williams is a senior reporter at Protocol covering enterprise software, including industry giants like Salesforce, Microsoft, IBM and Oracle. He previously covered emerging technology for Business Insider. Joe can be reached at JWilliams@Protocol.com. To share information confidentially, he can also be contacted on a non-work device via Signal (+1-309-265-6120) or JPW53189@protonmail.com.
J. Michael Evans
Michael Evans leads and executes Alibaba Group's international strategy for globalizing the company and expanding its businesses outside of China.
As President of Alibaba Group, I am often asked, "What is Alibaba doing in the U.S.?"
In fact, most people are not aware we have a business in the U.S. because we are not a U.S. consumer-facing service that people use every day – nor do we want to be. Our consumers – nearly 900 million of them – are located in China.
People are often surprised to learn we have thousands of customers here in America, made up of U.S. brands, retailers, small businesses and even farmers.
Last year, thousands of these U.S. companies sold more than $54 billion worth of their high-quality products directly to Chinese consumers on our e-commerce platforms. These companies include large multinationals like P&G and Estée Lauder, family-owned businesses like BISSELL and Emily's Chocolates, small businesses like Antica Farmacista and Radha Beauty and agriculture-based companies like Sun-Maid and Califia Farms.
How does it work? Think of Alibaba as a massive digital mall. When a U.S. business opens a digital storefront on our platform in China, they gain access to our almost 900 million active Chinese consumers. But we do much more than provide traffic. We provide all the tools to help U.S. businesses build their brands in China to serve local Chinese consumers. This includes fully customizable online storefronts, marketing tools, inventory and management services, as well as translation and logistics.

We also offer innovations like livestream commerce, AR shopping and gamification to help businesses connect with consumers in highly engaging ways. One of our strengths is the deep insights we have into the Chinese consumer, which can be very valuable to U.S. businesses as they tailor and market their products to fit the demands of new Chinese consumers.
Importantly, what makes us different from other e-commerce platforms is that we are a marketplace, not a retailer. This distinction is critical because it means we connect U.S. businesses and their products directly to the Chinese consumer. The business owns the relationships and consumer insights, and has total control over pricing, marketing and merchandising decisions. It also means we are always a partner, and never a competitor to the businesses on our platforms. We will only succeed if the businesses we work with succeed.
These are the important reasons why so many U.S. brands trust us and work with us in the China consumer market. Even direct-to-consumer brands based in the U.S. like Allbirds, Rothy's, Everlane and Senreve partner with us in China. We give them all the advantages of going direct to consumers – control over branding, consumer relationships and all the data and insights – in addition to access to the nearly 900 million consumers on our marketplaces.
According to the U.S-China Business Council, one million jobs in the U.S. are consistently sustained by helping U.S. businesses sell to China. We are proud to be an important part of that U.S. job creation opportunity.

Until recently, the China consumer opportunity would have been out of reach for most U.S. small businesses. That is why we have invested heavily in our Tmall Global platform, which was specifically designed for businesses without a local presence in China to be able to sell cross-border to the Chinese consumer. Over the past several months, Alibaba has seen a continuing flow of American brands starting to sell to China for the first time. More than 100 U.S. businesses have launched on Tmall Global since January 2021.
Take New Jersey skincare brand Nuria Beauty as an example. Josh Ghaim founded Nuria Beauty just two years ago before the pandemic hit. Because of his prior experience at Johnson & Johnson, Ghaim was familiar with Alibaba and knew it could be a great solution for Nuria. In just three months, Nuria had a Tmall Global storefront up and running, and was enjoying steady sales growth. Ghaim expects the China market to grow and become his largest market.

This year, more than 50 percent of all retail sales in China are predicted to take place online—the first time this milestone has been reached globally. The digital economy and massive consumer market in China present big opportunities for Alibaba's U.S. customers.
So when people ask me what Alibaba is doing in America, my answer is simple: We give great American brands, retailers, small businesses and farmers direct access to the Chinese consumer opportunity that can power their growth and success for the long term.
J. Michael Evans
Michael Evans leads and executes Alibaba Group's international strategy for globalizing the company and expanding its businesses outside of China.
People
There's more to content moderation than deplatforming.
Image: Twitter
Yonatan Lupu is an associate professor of political science and international affairs at George Washington University. Nicolás Velasquez Hernandez is a lecturer at the Elliott School of International Affairs and a postdoctoral researcher at GW's Institute for Data, Democracy and Politics.
Florida Gov. Ron DeSantis' signing of a bill that penalizes social media companies for deplatforming politicians was yet another salvo in an escalating struggle over the growth and spread of digital disinformation, malicious content and extremist ideology. While Big Tech, world leaders and policymakers — along with many of us in the research community — all recognize the importance of mitigating online and offline harm, agreement on how best to do that is few and far between.
Big tech companies have approached the problem in different ways and with varying degrees of success. Facebook, for example, has had considerable success in containing malicious content by blocking links that lead to domains characterized by disinformation and hateful content, and by removing keywords from its search engine index that link to hate and supremacist movements. Additionally, Facebook and Twitter have both deplatformed producers and purveyors of malicious content and disinformation, including, famously, a former U.S. president.
But these "gatekeeper powers" often put Big Tech squarely in the crosshairs of U.S. politicians like DeSantis and other critics, who argue the platforms are censoring the American people. (Legal scholars have argued otherwise, noting that the right of private companies to remove malicious persons or content from their platforms is itself protected under the First Amendment.)
Although studies have shown that deplatforming, removing content and counter-messaging can effectively slow the spread of misinformation or extremist content, these tactics also come at a cost. Deplatforming is likely to continue raising the ire of critics accusing companies of censorship or political favoritism. Likewise, counter-messaging can be resource-intensive and even counterproductive: Conspiracy theorists, for example, often view counter-messaging as further evidence of their misguided beliefs. Moreover, these methods do not truly contain the growth and spread of malicious content or extremism.
To make matters worse, individuals and groups become increasingly savvy at subverting the moderation efforts of single platforms, and our research shows how malicious content can quickly and easily move between platforms. In fact, by mapping this network of hate communities across multiple platforms, our research team can see how groups exploit the multiverse of online hate. When a platform removes them, extremists often simply regroup on less-moderated platforms like Gab or Telegram and then find ways to reenter the platform from which they were initially removed. This points to a key challenge: Mainstream companies have made great strides in moderating the content on their own platforms, but they cannot control the spread of malicious content on unmoderated platforms, which often seeps back onto their own sites.
Likewise, when we investigate how extremist groups operate online, we see hidden, mathematical patterns in how they grow and evolve. The growth patterns of early online support for the U.S.-based extremist group known as the Boogaloos, for example, mirrored those for the terrorist organization ISIS; both movements' growth over time can be explained by a single shockwave mathematical equation. Though ideologically, culturally and geographically distinct, these two groups nevertheless show remarkable likeness in their digital evolution and "collective chemistry." By understanding how these groups assemble and combine into communities, we can effectively nudge that chemistry in ways that slow their growth or even prevent them from forming in the first place.
These types of system-level insights provide a deeper level of understanding as to how malicious online content spreads, persists and grows. They also point the way forward for social media companies to identify new strategies beyond content removal and counter-messaging to better slow the spread of malicious content, especially during high-stakes moments like a pandemic or social unrest.
For example, our research suggests that platforms could slow the growth of hate communities by intentionally introducing non-malicious, mainstream content onto their pages and crowding out malicious users. They could also modify their platforms to lengthen the paths malicious content would need to travel between hate communities (including those on other platforms) and mainstream groups, thereby slowing its spread and increasing the chance of detection by moderators. Even simple tactics like capping the number of users on extremist pages could be highly effective. One advantage of tactics like these is that their subtlety makes them less likely to draw backlash.
Although companies hoping to protect their secret sauce of success from competitors might be resistant to work together, it's clear that treating their individual platforms like semi-fortified islands is a limited solution. For example, when individual platforms remove malicious content, they understandably are reluctant to disclose details about what they removed, but finding ways to confidentially share such information with each other could greatly reduce time and resources spent on duplicate efforts. This could also prevent reemergence of malicious content elsewhere. Along similar lines, if mainstream platforms can find ways to share information with each other about users and content migrating to them from unmoderated platforms, this could help more quickly sever the connections between mainstream social media and the dark web.
It is asking a lot of huge, profit-driven corporations to cooperate with their direct competitors, but the need to do so is vital. Examples of interplatform coordination to reduce malicious content — such as the Global Alliance for Responsible Media — are encouraging. Through the Alliance, platforms like Facebook and YouTube are working to harmonize best practices and share data to clamp down on hate speech. Another example is the information-sharing platform run by the Global Internet Forum to Counter Terrorism, which allows platforms to identify certain types of malicious content.
In addition to interplatform collaboration, big tech companies would also benefit from greater collaboration with academic researchers, government agencies or other private entities. New perspectives and ways of thinking will ultimately lead to more effective strategies.
Given the sheer effort they expend to connect all of us, Big Tech should remember that they don't have to go it alone.
Protocol | Fintech
Randy Kern, a Salesforce and Microsoft veteran, is taking a plunge into the payments world.
Photo: Marqeta
Benjamin Pimentel
Benjamin Pimentel ( @benpimentel) covers fintech from San Francisco. He has reported on many of the biggest tech stories over the past 20 years for the San Francisco Chronicle, Dow Jones MarketWatch and Business Insider, from the dot-com crash, the rise of cloud computing, social networking and AI to the impact of the Great Recession and the COVID crisis on Silicon Valley and beyond. He can be reached at bpimentel@protocol.com or via Signal at (510)731-8429.
Marqeta has just named a new chief technology officer. And it's an eyebrow-raising choice for a critical post as the payments powerhouse faces new challenges as a public company.
Randy Kern, who joined Marqeta last month, is a tech veteran with decades of engineering and leadership experience, mainly in enterprise software. He worked on Microsoft's Azure and Bing technologies, and then went on to Salesforce where he last served as chief customer technology officer.
Kern is new to payments, though he described it as a realm that he's excited to explore.
"It's something I've been kind of fascinated by for a very long time," he told Protocol. "Payments are such a key critical aspect of every business of nearly every individual."
Marqeta CEO Jason Gardner cited Kern's "engineering skillset and engineering experience required for us to continue to outpace the competition" in a statement about the hire.
Marqeta, which was founded in 2010, went public last month. It's a dominant player in card-issuing and banking services. Its main competitor, Galileo, older than it by a decade, was acquired by fintech giant SoFi last year, although it remains a standalone business.
The two rivals are riding a wave of demand for digital banking and card-issuing capabilities, both from traditional financial institutions and fintech startups. Logan Allin, managing general partner of Fin Venture Capital, a SoFi investor, told Protocol that the two companies "have a significant future in the picks and shovels of fintech."
Allin acknowledged that "from a feature-set perspective," Marqeta has the edge with "a richer set of functionality."
In an apparent bid to catch up, Galileo has also been beefing up its leadership bench. The company recently hired Archie Puri, who's considered a legend in the payments world and recently served as general manager of PayPal's Braintree, as Galileo's first chief product officer.
Last month, Clay Wilkes, Galileo's founder who led the company for 21 years, announced that he was stepping down. He was replaced by Derek White, a banking veteran who helped lead Google Cloud's financial services business.
Despite its advantages over Galileo, Marqeta faces a key challenge: A major customer, Square, accounts for a whopping 70% of its total revenue. That edged higher to 73% in the first three months of 2021. Sutton Bank, the underlying issuer of the Square Debit Card for businesses and the Cash App card for consumers, accounts for an even bigger chunk of Marqeta's business — 94% as of the first quarter of 2021.
Kern demurred when asked for an opinion on these challenges: "I think this is literally my sixth week. I haven't come to the point of having a strong opinion on that yet. I'm not trying to be coy, I'm just too new to the space to have what I would consider an informed opinion. I'm reading and learning as fast as I can."
But while he may be new to the payments world, Allin said Kern could be a smart choice. He said Marqeta needs "to defend [its] concentrated customer base" from rivals led by Galileo and Stripe.
"Randy's background is ideal in providing leadership to develop software layers and capabilities," he said.
Helping lead a smaller organization also presents key advantages. Kern said he now has a sharper ability to focus on customer needs, which was more challenging at the tech behemoths where he spent much of his career.
"I can actually understand what everyone is trying to do," he said. "I certainly couldn't do that when I was working on Azure. I couldn't do that when I was working in Salesforce. I can actually have a conversation about our customer base and understand in a lot more detail what people are doing. And that level of connection is exciting."
Kern said joining Marqeta was a major long-term move that he considered carefully. After he was offered the job, he took a long solo drive in the wine country in Napa. "It didn't require alcohol to make the decision, but I just went out and found some sun and had a whole day to myself," he said.
"I was at Salesforce for seven years, which for me is a short stint," he said. "I want to be here at least 15, 20, 25 years and see this company grow and flourish beyond the amazing 11 years that we've had so far."
Benjamin Pimentel
Benjamin Pimentel ( @benpimentel) covers fintech from San Francisco. He has reported on many of the biggest tech stories over the past 20 years for the San Francisco Chronicle, Dow Jones MarketWatch and Business Insider, from the dot-com crash, the rise of cloud computing, social networking and AI to the impact of the Great Recession and the COVID crisis on Silicon Valley and beyond. He can be reached at bpimentel@protocol.com or via Signal at (510)731-8429.
Protocol | Policy
Biden's nominee to lead the DOJ's antitrust section may face calls to remove himself from issues as weighty as cracking down on Google and Apple.
Photo: New America/Flickr
Ben Brody
Ben Brody (@ BenBrodyDC) is a senior reporter at Protocol focusing on how Congress, courts and agencies affect the online world we live in. He formerly covered tech policy and lobbying (including antitrust, Section 230 and privacy) at Bloomberg News, where he previously reported on the influence industry, government ethics and the 2016 presidential election. Before that, Ben covered business news at CNNMoney and AdAge, and all manner of stories in and around New York. He still loves appearing on the New York news radio he grew up with.
Jonathan Kanter, President Joe Biden's nominee to run the Justice Department's antitrust division, has been a favorite of progressives, competitors to Big Tech companies and even some Republicans due to his longtime criticism of companies like Google.
But his prior work as a corporate lawyer going after tech giants may require him to recuse himself from some of the DOJ's marquee investigations and cases, including those involving Google and Apple.
Requests for recusal have recently emerged as one of Big Tech's weapons as it fights rising antitrust scrutiny. Facebook and Amazon have already pushed for Federal Trade Commission chair Lina Khan to remove herself from matters involving their companies, citing her writing, her work with think tanks and her time as a congressional staffer.
Yet Kanter may have done even more to invite antitrust scrutiny on Big Tech — and the rules he faces at the DOJ may be tighter.
As a lawyer for Yelp, News Corp. and other companies that frequently criticize Big Tech, Kanter eagerly pushed government enforcers to file a range of competition lawsuits, especially against Google. He often argued that the company privileged its own properties over those of competitors like Yelp in search results and criticized Google's dominance in the online ad market. In a 2018 testimony before the Senate, he argued "that concentrated economic power could pose as great a threat to liberty as political power" and scolded courts and government enforcers who narrowed deliberately broad competition laws.
The Department of Justice's own lawsuit, filed last October, makes a slightly different case against Google, focusing on the company's alleged monopolization of online search. But the issue Yelp's describing — involving alleged search bias — did make it into a multistate complaint that was filed in December, and courts are now consolidating that case with the federal one.
Under federal regulations, government appointees who have worked on "a particular matter involving specific parties" under their official remit must recuse themselves for one year. On his first day in office, Biden also issued an ethics order requiring appointees to extend that cooling off period to two years. The rules already raised concerns among White House ethics officials about nominees like Kanter, according to an April report.
"If he was representing Yelp in the same or a substantially related complaint, then you wouldn't want it to appear that he was carrying water for any particular former client," said Virginia Canter, a former lawyer in the Clinton and Obama White Houses who is now chief ethics counsel of the transparency group Citizens for Responsibility and Ethics in Washington. "There should be no question about whether or not the public interest is being served."
In addition, last year, Kanter left as co-chair of the antitrust practice at Paul, Weiss, Rifkind, Wharton & Garrison. The firm is now representing Apple in a lawsuit by Epic Games, among other matters. The two-year restriction in Biden's ethics order also extend to clients of recent former employers, and the Justice Department is indeed investigating Apple. As if that weren't complicated enough, Kanter himself has represented Apple complainants like Spotify.
Progressives who supported Kanter cheered his long-term antagonism of Big Tech and support of smaller competitors like Yelp. Yet Kanter's former firm has also represented Mastercard, Cigna and other big companies in competition matters. Nearly a decade ago, at a prior firm, Kanter even won an award for his work helping Microsoft navigate its acquisition of Skype.
His work for complainants against Big Tech doesn't automatically require recusal. Canter and others said the administration will probably weigh how closely his own advocacy mirrored the DOJ's cases, as well as other variables, like whether his former clients are witnesses, various bar rules, appearances of conflict and whether he's really switching sides or merely switching roles on the same side.
"You really have to look at all the particulars," Canter said. "You don't want to knock somebody out if you don't have to."
Biden's order also allows for waivers when "the literal application of the restriction is inconsistent with the purposes of the restriction." That, some say, could cover someone like Kanter transitioning from helping the government as a private lawyer to overseeing the government's work. Waivers also need to be in the public interest, including "exigent circumstances relating to ... the economy."
Recusals from matters involving Big Tech, however, would not be unprecedented: The head of the antitrust division under Trump, Makan Delrahim, eventually recused himself from the Google investigation. He'd lobbied for the company's acquisition of DoubleClick more than a decade earlier.
Asked whether recusals or a waiver were necessary, a White House official would say only that the administration is "confident moving forward with Kanter for the position given his track record and expertise." Google declined to say whether it planned to seek Kanter's recusal.
Some defenders of competition enforcement have said that Facebook and Amazon's calls for Khan's recusal at the FTC are really just efforts to escape legal scrutiny. Big Tech critics argue that rather than citing any actual conflict of interest, like switching from the plaintiff's side to the defense's in a case, these companies are more or less complaining about the very traits that make Khan qualified for the job.
Some have said the same about Kanter, particularly following a POLITICO story on potential administration concerns about nominees with histories like his. Jeff Hauser, a former Justice Department antitrust lawyer who tracks corporate officials in government, tweeted at the time that Kanter will help the Justice Department, as his private sector experience makes him a better choice for the job and is "very different from defending corporations accused of violating antitrust law."
Some Kanter defenders acknowledged tech companies could raise concerns as well, although certain issues may be moot. The U.S. case against Google has already launched, for instance, and the two-year ban could expire before a trial, which is scheduled for late 2023.

Even if Kanter does have to recuse himself, "DOJ can still do aggressive work against these companies," said Alex Harman, competition policy advocate at the liberal group Public Citizen, which has backed Kanter.
Unlike the FTC, an independent agency where partisan commissioners vote, the Justice Department is supposed to follow the president's vision of expanded competition enforcement, Harman noted. Even if Kanter didn't participate in litigation strategy or potential settlement negotiations, he could still point the division toward a harder line on concessions, more aggressive merger challenges, expanded theories of harm and more plaintiff-friendly trends in market definition. Whatever department lawyer would oversee the case in the meantime would likely be well aware of the new course that the division chief had set.
"It's a lot of nothing when somebody has to recuse at an agency," Harman said, although he added it might well be necessary. "He's there because of his experience and his viewpoint, and if he hadn't been working, he wouldn't have this experience."
Ben Brody
Ben Brody (@ BenBrodyDC) is a senior reporter at Protocol focusing on how Congress, courts and agencies affect the online world we live in. He formerly covered tech policy and lobbying (including antitrust, Section 230 and privacy) at Bloomberg News, where he previously reported on the influence industry, government ethics and the 2016 presidential election. Before that, Ben covered business news at CNNMoney and AdAge, and all manner of stories in and around New York. He still loves appearing on the New York news radio he grew up with.
Get Source Code in your inbox
To give you the best possible experience, this site uses cookies. If you continue browsing. you accept our use of cookies. You can review our privacy policy to find out more about the cookies we use.