Source Code: Your daily look at what matters in tech.
To give you the best possible experience, this site uses cookies. If you continue browsing. you accept our use of cookies. You can review our privacy policy to find out more about the cookies we use.
source-code
source code
author
Emily Birnbaum
None
Want your finger on the pulse of everything that's happening in tech? Sign up to get David Pierce's daily newsletter.
64fd3cbe9f
×
Get access to Protocol
Want to better understand the $150 billion gaming industry? Get our newsletter every Tuesday.
Are you keeping up with the latest cloud developments? Get Tom Krazit and Joe Williams' newsletter every Monday and Thursday.
David Wertime and our data-obsessed China team analyze China tech for you. Every Wednesday, with alerts on key stories and research.
Want your finger on the pulse of everything that's happening in tech? Sign up to get Protocol's daily newsletter.
Do you know what's going on in the venture capital and startup world? Get the Pipeline newsletter every Saturday.
Do you know what's coming next up in the world of tech and entertainment? Get Janko Roettgers' newsletter every Thursday.
Hear from Protocol's experts on the biggest questions in tech. Get Braintrust in your inbox every Thursday.
Get access to the Protocol | Fintech newsletter, research, news alerts and events.
Your guide to the new world of work.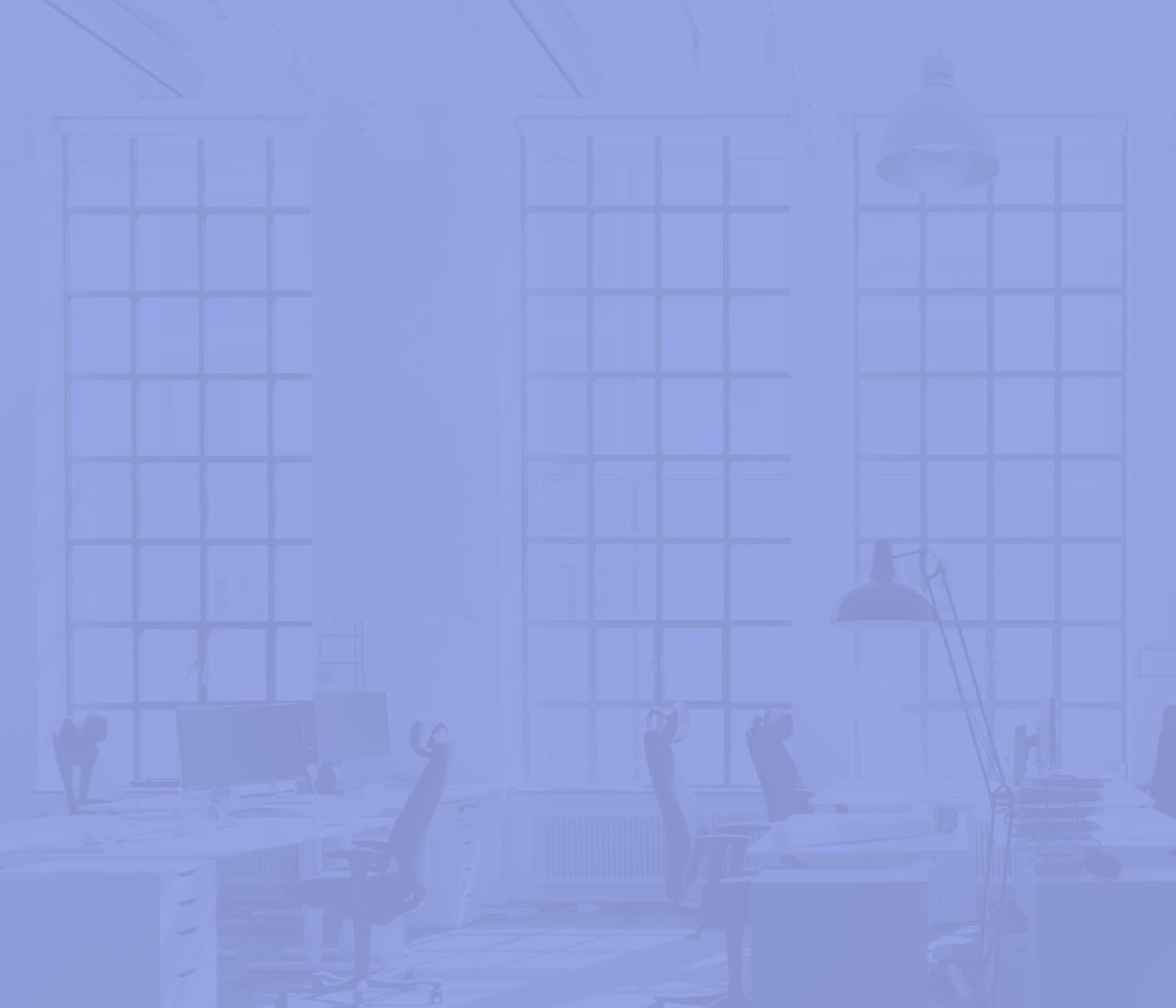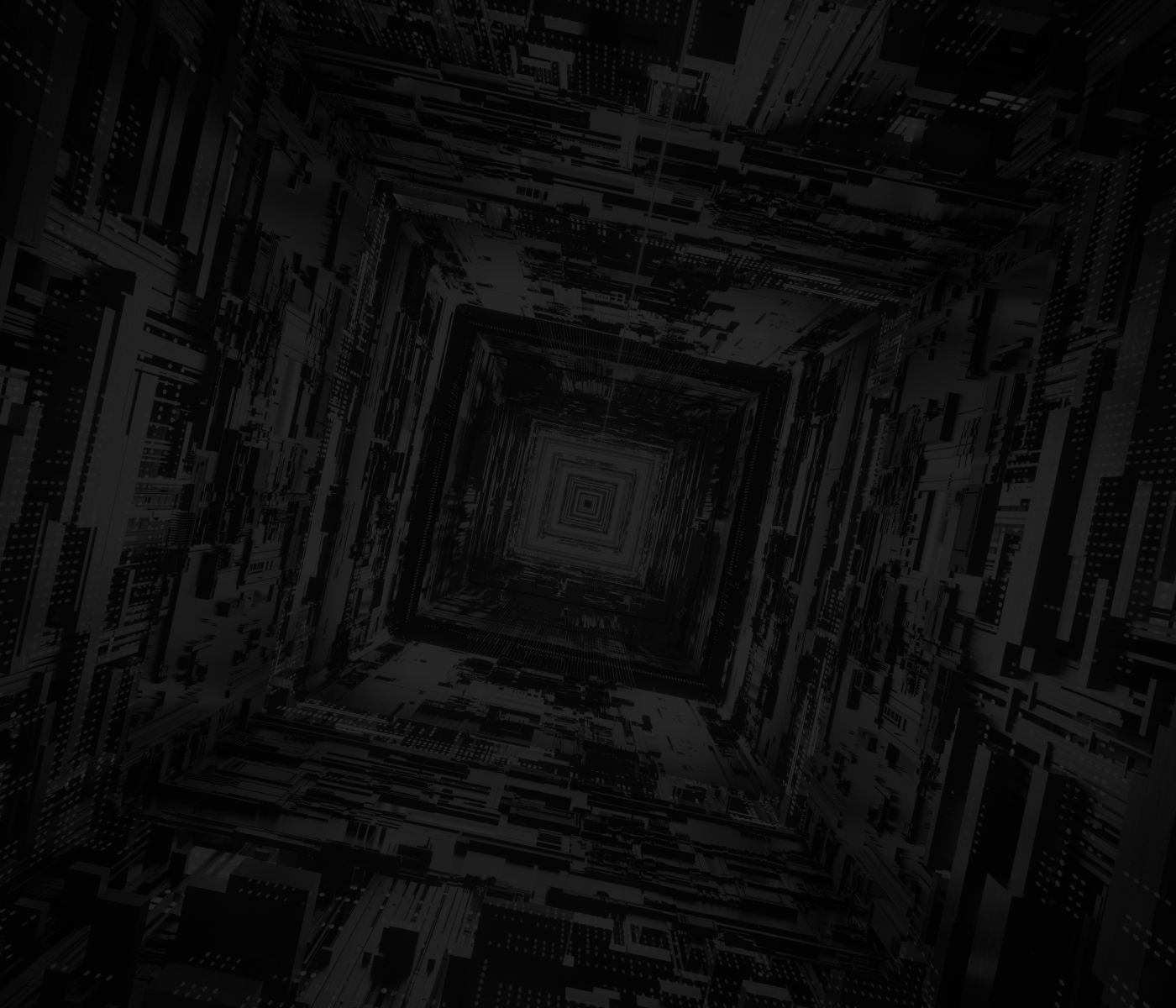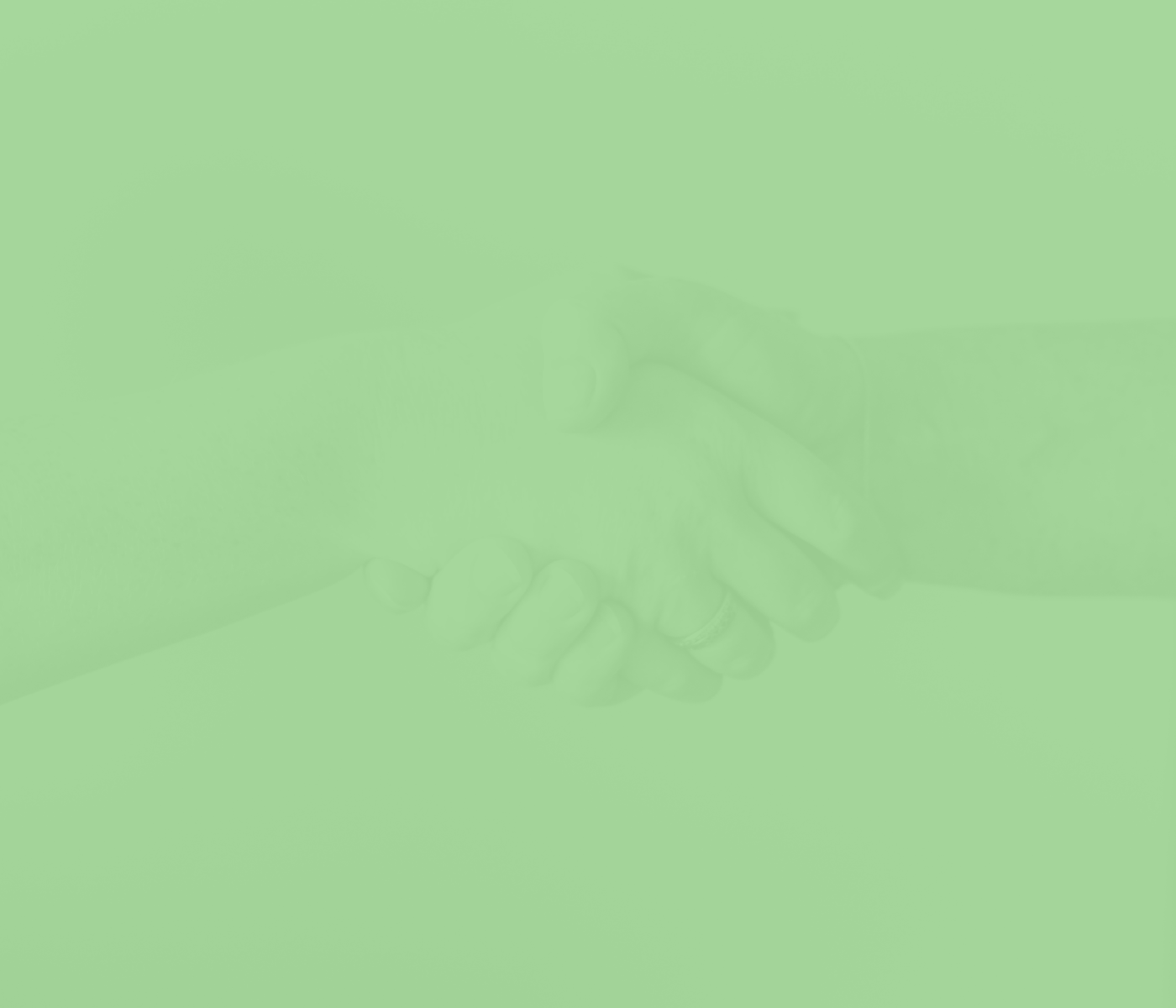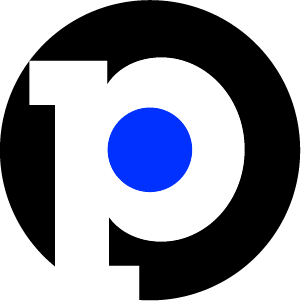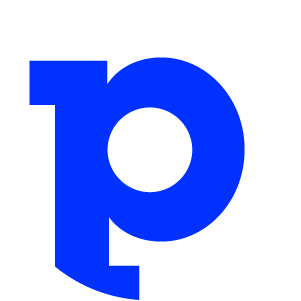 Coverage | Newsletter | Intel | Events
Coverage | Newsletter | Intel
PagerDuty, a cloud computing company known for its IT support, was one of the first tech firms to issue a public condemnation of racial injustice in the wake of the police killing of George Floyd. "PagerDuty stands with the Black community against racism, violence and hate," it said. "Equality should not be a privilege but a right for all." The statement, and a commitment to donate to organizations fighting racism, came before giants including Microsoft, Alphabet and Amazon weighed in, according to a dataset compiled by The Plug.
That surprised some outside observers. "Pagerduty........hello?" wrote one Twitter user in response to the company's statement. In fact, CEO Jennifer Tejada has for years worked to position herself and her company as leaders in pushing diversity, both internally through hiring practices focused on underrepresented groups and externally through its equality focused foundation, Pagerduty.org.
Tejada herself has said she's "not your typical CEO," being "ethnic, short and female" — she has Filipino heritage — and leading a top SaaS company based in Silicon Valley. In a recent interview with Protocol, she called it a no-brainer to voice support of the historic Black Lives Matter protests that have erupted across the country. Yet corporations have faced skepticism for issuing what some critics see as largely symbolic statements — words that may be undercut by companies' products and relationships and the lack of diversity within their ranks.
Tejada said her mission is to harness and feed the energy of this moment, including by organizing a day of action — set for the Juneteenth holiday of June 19 — that she hopes will draw some of the tech industry's most powerful players. Protocol spoke to Tejada about how she believes executives can help combat racism and about her vision for a better, more diverse industry.
This interview has been lightly edited and condensed for clarity.
How quickly do you realize that you had to make a statement and take action?
I'll step back a couple of steps. While I find the current situation heartbreaking and am horrified that things like this could still be happening in 2020, I have always found racism and bias unacceptable, most certainly in the workplace. So I've made it somewhat of a personal mission to demonstrate in the tech industry that you can build a balanced, inclusive, high-performing company.
It requires intent and it requires consistent demands. From the top, it requires you repeating your vision for this inclusive environment over and over again. People will constantly tell you it can't be done and test you. It also requires walking away from certain organizations or people who are not going to support you in that. I have walked away from recruiters who cannot commit to me they can deliver a balanced finalist slate.
So when I heard about the George Floyd incident, I felt like someone had punched me in the stomach. … That Thursday, I started to catch up on the news and catch up on what was going on. I called my head of people and said, "I'm going to make a statement," not, "Do you think we should say something?" I said, "I'm going to make a statement and I'm going to do it today. If you want to advise me on that, you should do it now."
He, my chief of staff and our head of diversity had quick Slack conversations, and I put our statement out. I didn't discuss it with the board. There was no world where I thought we could be silent or not stand behind our Black community within PagerDuty and within our customer base — anything less would have been unacceptable. While that was happening, we were also looking at what we could do to serve our community internally.
What is PagerDuty doing to support employees?
Our employee resource groups all have Slack channels, and I regularly participate in dialogue with most of them. That Wednesday night, I was in the channel saying, "Is everyone OK?" You could see the pain pouring out of people in those discussions. So I got on the phone with a couple of our employees just to listen and to hear how they were internalizing this.
Then I drafted an email to our entire staff, which we sent out first thing on Friday morning, letting them know that they're seen, that we care about them, that we will not tolerate racism or hate or violence in our community, and that PagerDuty is a safe place to work and will always be a safe place for you to work. Not only to work but to bring your best, whole self.
One of our cultural values is "bring your self" and "your self" is two words. The construct behind that value is not only do we expect you to bring your history and your background and your uniqueness and your experience to the conversation, but your voice is wanted and needed. We also expect you to ensure that others, your colleagues, are able to bring their "selves" to work. There's an accountability associated with doing that.
I hosted office hours. I don't want to betray the confidence of some of the discussions we had but, more generally, what I heard from some of our employees is how exhausting it is to try and put on your work face when this is going on in the background, which reinforced my view that you have to give people space and time and a safe place to work through this.
We give our employees 20 hours of volunteer time off per year. So we let our employees know they can take volunteer time off for peaceful demonstrations, activism or any type of personal activism that means something to them. We are also launching Juneteenth, a day of change. On June 19, we are closing our business for a day and asking our employees to volunteer or take time to educate themselves on the issues at hand, to use the day to be reflective and think about how they can be drivers and activists for change.
I also really encourage other companies to join us on that day.
How are you working to improve diversity within PagerDuty's workforce?
Until this industry looks different, I am not going to stop. Until my daughters' children can grow up in an equitable environment that's safe for all different types of people — whether the LGBTQ community or women or people of color — we're not done. More than 50% of our managers, 80% of our leadership team and 50% of my board is underrepresented. We are doubling down not only on our hiring and selection policies to stipulate diverse candidates — and like I said, half the final slate must be diverse — but we are also requiring all of our hiring managers to go through unconscious bias training. And these were all in place before this happened.
How are you thinking about diversity in the long term?
The way I think about this is, it's systemic. Over the long term, you have to put systemic programs in place that are anti-racist. It's not just about trying to reduce racism or demonstrating a no-tolerance policy. You've got to educate people in order to change people and you have to put programs in place in order to drive measurable training.
We've also been very focused on pay equity. We have fair and equitable pay practices and a lot of controls in place, which are critical for trust and transparency. We conduct semiannual external equity studies. One thing we'll do to try to support the industry is release some of our stats in a diversity report later this summer.
Last year, we kicked off our first inclusion survey, an annual survey where we measure inclusion sentiment through people and the way they identify. Because of intersectionality, we have people who identify as a person of color but also a woman, as a member of LGBTQ community but also a man. There are lots of variations of this.
The common theme is, we have layers of systematic programs to ensure that not only are we advancing our own organization to demonstrate an equitable environment where people can build a successful career, but we're trying to advance the industry.
Can you talk a little bit more about this day of action? You said you're hoping to make it tech industry-wide?
We haven't talked about this publicly, so this will be the first time it's been mentioned, but I am in regular communication with a group of what I think are the most admirable CEOs in SaaS and in tech. It's a number of public company CEOs that you know: Slack, Twilio, Atlassian, Survey Monkey, Zoom, etc. And I'm going to ask them all to participate with us. Everybody has different limitations. I don't know if they will be able to do it, but I think it's a good opportunity to serve and start at the top and say, "Here's what we're doing. And here's why."
A lot of companies may have already given employees time to participate in protests or grieve this week. We certainly would love to see 100% participation. But at a minimum, we will make a statement, the least of which will be that our employees can breathe. They have the opportunity to take care of themselves, take care of their families and participate in progressive change.
You said you're in communication with these other CEOs. Is that a formal group?
It's more like peer mentorship. Being a CEO is a really unique job, and if you don't build a network around you of supportive people, it can be very lonely. We all had relationships before. Right before the pandemic hit, two weeks before shelter-in-place, a number of them had been over to my house for dinner. There's more than 20 of us. When the pandemic hit, we started getting together on a weekly basis to share practices because everybody was trying to figure out, "How do we keep our employees safe and scenario-plan for this crisis?" It really has become a collaborative and supportive community of leaders.
There's a reckoning happening around tech products. People are asking, "How do we ensure we're not putting out products that can be abused by racist actors, that don't have bias built into them?" And further, there are questions around allowing them to be used by law enforcement. Do you think that tech companies need to break ties with police departments and with law enforcement writ large right now? What do you make of the activists who say this is imperative if tech wants to walk the talk?
I think it's really important that tech companies and all companies have policies and codes of conduct around how their products and services and engagements need to operate. And so we have policies around the code of conduct and behavior associated with any event that we host, whether it's virtual or physical. We have a code of conduct within our organization that everybody signs up to, and in all of those cases, we talk about equity, we talk about fairness, we talk about removing bias. We talk about a no-tolerance environment.
We have teams within our product organization that make sure that we are filtering for any bias in product design, that our design is accessible to all users. We sometimes get our user community engaged.
We haven't taken a stance, per se, as it relates to different kinds of organizations that can or can't use PagerDuty, because PagerDuty is generally not used in concert with consumers. It's used to manage a technology environment, so I can't even imagine an activist use case for PagerDuty, to be honest, because it's an enterprise software solution that's an essential component of critical infrastructure.
So we do have state and local government customers, but they use us to manage their IT environment, their web environment, etc. So that hasn't really been a conversation that we've had. We do reserve the right to not do business with organizations that don't demonstrate equitable treatment to all customers, and we will, as you've seen, stand behind our community and support them in getting fair treatment and equitable treatment in this world.
Is your technology used by any police departments in the country?
If it is, it would be very, very few. It's certainly not a vertical that we focus on. We have a lot of local government customers, but just to give you an example, the state of Virginia recently used us to set up in field intensive care units for COVID patients, and we ran all of the IT help desk and incident management behind all of the health care technology. Another example would be if a university or a local city township uses PagerDuty so that their billing website continues to work.
Given your progressive stance, What do you think about pushing for particular legislative solutions to racial inequality?
One of the things that I have been encouraging our employees to do is vote. The voter turnout on the town, city and state level is abysmal. Those are the people who appoint police officials. Those are the people who drive policy, so if you don't exercise your right to vote and get underrepresented people into those seats, then you're not going to like the outcome that you get in terms of how these organizations behave.
I often say to my team, our leadership, our board has to reflect the community that we serve. And there are women in that community. There are Black people in that community, there are gay people in that community. So it's bullshit [to say], "Well, there isn't a pipeline of those people, that's what it is." It's bullshit. I don't accept that.
So I think there are ways that you can influence change by influencing leadership and by holding people accountable, to higher standards of diversity and inclusion at the leadership level.
I'm thinking about policy a lot because the CEO of Snap the other day called for reparations. Jack Dorsey is calling for specific police reforms. I think you're saying that's not your approach. But do you think there might be a responsibility to lobby at this point because tech is just such a power center?
I think every leader needs to look at their gifts and their ability to influence and figure out how to leverage that to its fullest potential. And so, some founders have significant wealth, and the best way for them to drive changes is financially. Some founders have millions of followers, and so they can broadcast their voice in a meaningful way.
I tend to try and lead through my actions. I have been very clear for every minute of the four years I've been at PagerDuty that I will not accept bias or racism in our company, period. And when it happens, if it happens, there will be no questions, you will be gone like this. And if you stand behind that, you see change happen very quickly.
And so, for example, the majority of participants in our intern program are underrepresented people. You look at the intern program, it's the grassroots foundation of our employee base. I am creating opportunity for the youngest community of Dutonians [the internal name for PagerDuty employees]. That's a place where I can really affect change. And I can set an example. And when someone down the street says, "Oh, well, we just couldn't find those people for our internship program," I say, "Well, they're out there. Just look hard."
Emily Birnbaum
Emily Birnbaum ( @birnbaum_e) is a tech policy reporter with Protocol. Her coverage focuses on the U.S. government's attempts to regulate one of the most powerful industries in the world, with a focus on antitrust, privacy and politics. Previously, she worked as a tech policy reporter with The Hill after spending several months as a breaking news reporter. She is a Bethesda, Maryland native and proud Kenyon College alumna.
Power
Subscription gaming promises to upend gaming. The jury's out on whether that's a good thing.
Image: Christopher T. Fong/Protocol
Nick Statt
Nick Statt is Protocol's video game reporter. Prior to joining Protocol, he was news editor at The Verge covering the gaming industry, mobile apps and antitrust out of San Francisco, in addition to managing coverage of Silicon Valley tech giants and startups. He now resides in Rochester, New York, home of the garbage plate and, completely coincidentally, the World Video Game Hall of Fame. He can be reached at nstatt@protocol.com.
Subscription services are coming for the game industry, and the shift could shake up the largest and most lucrative entertainment sector in the world. These services started as small, closed offerings typically available on only a handful of hardware platforms. Now, they're expanding to mobile phones and smart TVs, and promising to radically change the economics of how games are funded, developed and distributed.
Of the biggest companies in gaming today, Amazon, Apple, Electronic Arts, Google, Microsoft, Nintendo, Nvidia, Sony and Ubisoft all operate some form of game subscription. Far and away the most ambitious of them is Microsoft's Xbox Game Pass, featuring more than 100 games for $9.99 a month and including even brand-new titles the day they release. As of January, Game Pass had more than 18 million subscribers, and Microsoft's aggressive investment in a subscription future has become a catalyst for an industrywide reckoning on the likelihood and viability of such a model becoming standard.
Subscription services have existed in gaming for decades, both for individual games like World of Warcraft and for console platform services like Sony's PlayStation Plus. But a new wave of game subscriptions — Netflix-style, all-you-can-play buffets — have only just begun emerging in the last few years. Now, as these subscriptions are married to nascent but fast-growing cloud gaming services that allow you to stream games to almost any screen, the industry is bracing itself for a potential paradigm shift akin to what happened to television, film and music.
"It's probably the likes of Netflix and Spotify that have ended up pushing us to this point in games," said Craig Chapple, an industry analyst with the firm Sensor Tower. "How many times have you heard, 'When's the Netflix of gaming coming?'" (Netflix, it turns out, is getting into gaming itself, although it's tempered expectations by saying it will focus on mobile games first.)
It's not clear the industry is ready, or that the economics of gaming today can withstand a full-blown switchover to a subscription and streaming-only world. Video games come in many shapes and sizes, and monetize in vastly different ways. One game might cost $4.99, another $69.99. Some are free, while others charge as much as $14.99 a month just to access.
It's unlikely the whole industry would ever shift to subscription bundling because of these factors. But it's also not clear what might fall through the cracks if most of the biggest game studios do transition in some way away from selling individual games and instead embracing a mix of free-to-play and subscription bundling.
"I am reluctant about subscription services. It's worse than in music. The potential risks here are huge," said Rami Ismail, an independent game developer and consultant who co-developed a series of hit games under the label Vlambeer. "The amount of money that goes into a video game compared to an album is relatively large. There are more people working on them, and it takes more time to make them."
Unlike Hollywood or the music industry, which can standardize pricing because the length and presumed value of a single song or movie is more or less agreed upon, the video game industry has resisted distribution models other media adopted more than 10 years ago. Many consumers still buy games on Blu-ray discs sold in shrink-wrapped plastic boxes at brick-and-mortar retail stores.
"We're looking at the same model [as the music industry]," Ismail added. "People aren't going to pay more for the game subscription than they are for the Spotify subscription. I don't think I could meaningfully argue that people play more games than they listen to music."
The perils of subscription gaming
The game industry's slow adoption of new distribution models has helped create an atmosphere of apprehension around subscription services. It's not necessarily because everyone is resisting change, but rather because it seems an almost Herculean task to yank a ship as large as the nearly $200 billion video game business into the future all at once.
"It's very hard to launch a $120 million game on a subscription service charging $9.99 a month," Shawn Layden, a former PlayStation exec in charge of its internal studios, told Gamesindustry.biz this week. Layden's concern is that the kinds of games that are most at home on subscription services — big-budget console games sold for between $60 and $70 nowadays (like the kind Sony still makes) — aren't catering to a large enough customer base to recoup development costs through a subscription service. That's especially true, he said, as the cost of making those AAA games has ballooned in recent years, all while the price has remained in the same $10 range.
A subscription service doesn't necessarily work for all types of games. Image: Microsoft
"You pencil it out, you're going to have to have 500 million subscribers before you start to recoup your investment. That's why right now you need to take a loss-leading position to try to grow that base," Layden added. "But still, if you have only 250 million consoles out there, you're not going to get to half a billion subscribers. So how do you circle that square? Nobody has figured that out yet."

Layden's math may be a bit of an exaggeration. Microsoft's Xbox Game Pass most likely does not need half a billion subscribers to make it a profitable and sustainable enterprise. But it does need tens of millions, and perhaps even hundreds of millions, to become a true Netflix-for-games platform, one that can recoup investments on all the games Microsoft wants to include on release day, and the many more games from non-Xbox owned studios it will need to pay for to keep people subscribed.
Take-Two President Karl Slatoff expressed similar concerns last fall, saying on an investor call, "We're highly skeptical that subscriptions will be the only way or the primary way that interactive entertainment is distributed." He added that the typical consumption of video games vastly dwarfed how much consumers pay for them, making them a better deal when sold individually than when bundled. "That's because of the way people consume it. And the price point for owning a title, which is very reasonable and very, very low, actually, on a per-hour basis."
Microsoft bought Bethesda Softworks parent company ZeniMax Media last fall for $7.5 billion as part of a strategy to bring more game studios under its wing and release those developers' backlogs and future games on Game Pass. If Microsoft owns the intellectual property, it can release a new title on Game Pass on the same day it's sold for $60 or $70 everywhere else, as it plans to do with upcoming hits like Bethesda Game Studios' Starfield. That's a huge incentive to sign up for Game Pass, and it's a viable strategy because Microsoft earns enough revenue through its other products and services to make up for it.
"Now, Microsoft can say, 'Subscribe to us. We've got all these first-party studios and also third-party studios,'" Chapple said. "Subscription potentially also makes gaming a bit more accessible. You're not forking out that $60 or $70 to play one game. You're forking out a monthly fee that's quite low to access a whole variety of games." But Microsoft will still have to convince many more third-party developers to join Game Pass to keep subscriber numbers growing, and that means compensating them fairly so they keep coming back.
Microsoft declined to answer individual questions for this story, but it did provide Protocol a statement on its stance on subscription gaming and the way it compensates developers who join Game Pass. "We strive to build a platform where our creative partners can find success," a company spokesperson said. "Our model for how we support and compensate developers who participate in Game Pass is designed to be flexible and was built based on partner feedback. This includes options like fees, bonuses based on usage, and more."
The big free-to-play question
Game developers have offset rising development costs over the years through the use of microtransactions, such as loot boxes and the selling of cosmetic items like character skins. In fact, many developers have simply taken the path of least resistance and opted to design their games as entirely free to play, monetizing the experience through in-game purchasing. Those kinds of games — Fortnite, Roblox, Call of Duty: Warzone, to name a few — do not require subscription platforms at all because they are already at everyone's fingertips for free.
"Free-to-play doesn't fit into a subscription," Chapple said. He noted that there could be a world in which subscription services cover the cost of some in-game microtransactions, but that would "destroy the design of the game, and just cap revenue." Genshin Impact and PUBG Mobile didn't need Xbox Game Pass to become some of the highest-grossing games in the world. All they needed were apps on multiple platforms and a free-to-play business model.
It's likely more games in the future are modeled after those free-to-play hits rather than designed to be bundled into a subscription platform. But there will always be an appetite for big-budget console titles like Sony's upcoming sequels to Horizon Zero Dawn and God of War that cannot be given away for free.
The same is true for breakout indie hits like developer Acid Nerve's new action-adventure title Death's Door, which launched exclusively this month on Xbox devices and PC for $19.99. Critically, the deal Acid Nerve and publisher Devolver Digital struck with Microsoft did not include availability on Xbox Game Pass.

"There's always a bag of money somewhere involved that entices people to take that risk with their work. A lot of those deals are what are keeping a lot of beloved studios open right now," Ismail said. "For a lot of developers this is sort of the new reality. We're not in the business of selling to consumers. We're in the business of selling to platforms, and platforms monetize those games and hopefully give a kickback."
Still, Ismail said it's not clear how that translates to subscription services, which risk undervaluing games as consumer products in the same way streaming music and television made it easier for more people to stop buying CDs and DVDs.
"I have no idea where this is going. I understand how exclusives work and how people make money off exclusives. But with the subscription models, things are obviously new and shifting to a new place," Ismail said. "That's where we're headed, whether we like it or not. On Xbox, people pay $9.95 or $15. How am I going to compete with my $10 game?"
What's fair compensation in a subscription gaming future?
Concern for indie developers has been a focal point of recent discussions around subscription gaming, especially regarding how those services share revenue. One model, an engagement-based revenue-sharing system, is one that might gain traction.
Google Stadia recently implemented it for its Pro subscription tier, offering developers 70% of revenue based on how many days a subscriber signs into the game on Stadia. It's extra revenue for game makers, but it also evokes controversial models like that of Spotify, in which musicians are paid fractions of a penny per stream.
"I feared this day. I warned about this for years and feel no one really took it seriously. Devs being paid based on playtime is the true horror of the subscription-based future — it's the death of creativity, of shorter experiences. I hate this with every fibre of my being," gaming news curator Ryan Brown tweeted on the day of the announcement.
Brown told Protocol he now understands that Stadia Pro also involves other financial incentives brokered directly with Google, and that the revenue a game developer earns isn't solely from the revenue share. But, he said, "I still have very serious concerns regarding monetizing playtime like that. Seems inevitable that'll become the future focus of streaming subscription services."
It should be noted that Stadia Pro is much different than Game Pass, and concerns about its revenue-sharing model do not foretell what Microsoft might implement, though the company did tell Protocol it has "bonuses based on usage." Unlike Game Pass or other cloud offerings, Stadia Pro adds a small number of free games every month and advertises its $9.99 subscription mostly as a way to get discounts on full-price purchases and added benefits like 4K resolution support. In that way it is more similar to platform services like Sony's PlayStation Plus and Microsoft's Xbox Live Gold.
"Our goal while creating Stadia's new 70% revenue-share program was to be as fair as possible, with engagement measured via session days to ensure that different types of game genres weren't adversely impacted," said Alan Joyce, Google Stadia's senior product manager. "For example, if we had merely measured engagement based on total time played, then partners offering narrative-focused RPGs might see drastically more revenue than those with games from pick-up-and-play genres like roguelikes."
Joyce said that "ultimately, no one measure approach is perfect," and the company says it has other methods for generating revenue, like a new affiliate program and a more generous revenue share on full-game purchases.
Still, if the industry does shift toward subscription models en masse, it will likely involve standardized rates, something gaming platforms have resisted and game developers clearly fear. "Even if it's daily, a player might finish [an indie game] in one day or several days. They're not coming back day after day every month. That developer gets a small share of the pie," Chapple said. "It's up to the developer to see if that undervalues their product."
"Platforms right now need to aggressively court developers. At some point they're going to hit a critical mass, and they wouldn't need to do that anymore. At that point, we're at the mercy of the people running those platforms," Ismail said. It's not exactly a rosy future, and he admitted it's not one small developers are being given much of a choice about. But he added the silver lining is that game makers are used to maneuvering such tectonic shifts in the business, and that one way or another, the people who create video games will figure out how to survive.
"Games are woefully unorganized. We don't have the protections that movies or music have," Ismail said. "But we are relatively flexible and pretty adaptive."
Nick Statt
Nick Statt is Protocol's video game reporter. Prior to joining Protocol, he was news editor at The Verge covering the gaming industry, mobile apps and antitrust out of San Francisco, in addition to managing coverage of Silicon Valley tech giants and startups. He now resides in Rochester, New York, home of the garbage plate and, completely coincidentally, the World Video Game Hall of Fame. He can be reached at nstatt@protocol.com.
Caitlin Barnett, Chainanalysis
Caitlin's legal and compliance experience encompasses both cryptocurrency and traditional finance. As Director of Regulation and Compliance at Chainalysis, she helps leading financial institutions strategize and build compliance programs in order to adopt cryptocurrencies and offer new products to their customers. In addition, Caitlin helps facilitate dialogue with regulators and the industry on key policy issues within the cryptocurrency industry.
Over the last year, financial institutions have experienced unprecedented demand from their customers for exposure to cryptocurrency, and we've seen an inflow of institutional dollars driving bitcoin and other cryptocurrencies to record prices. Some banks have already launched cryptocurrency programs, but many more are evaluating the market.
That's why we've created the Crypto Maturity Model: an iterative roadmap for cryptocurrency product rollout, enabling financial institutions to evaluate market opportunities while addressing compliance requirements.
The crypto maturity model
Level 1: Open for business
The first step for banks is to train staff so that they understand which cryptocurrency businesses their customers are most likely to interact with and the varying amounts of risk those businesses would introduce.
Crypto-friendly banks can also begin taking on cryptocurrency businesses as clients. Silvergate Bank became one of the first banks to work with cryptocurrency businesses in 2013 and, since then, has onboarded over 900 cryptocurrency businesses as clients. In 2018, the bank rolled out the Silvergate Exchange Network, which allows institutional investors to buy cryptocurrency assets from several different exchanges. The bank's stock price has risen over 1,500% in the last year as bitcoin and other crypto assets have rallied.
Financial institutions are also now able to offer many more products and services to cryptocurrency firms. We've recently seen banks like Citi, JPMorgan Chase and Goldman Sachs offer M&A services and advise on IPOs. Many cryptocurrency businesses now also need foreign exchange services and more robust global settlement mechanisms.
Banks can tap into a huge opportunity by taking on cryptocurrency businesses as clients, but only if they do it safely. Luckily, risk assessment in cryptocurrency is actually easier than in most other industries due to the inherent transparency of most blockchain-based assets. Unlike with fiat currency, most cryptocurrency transactions are recorded on a public ledger. That means that with the right tools, banks can monitor cryptocurrency businesses' transactions, ensuring every client they take on fits into their desired risk profile.
Banks can tap into a huge opportunity by taking on cryptocurrency businesses as clients, but only if they do it safely.
Level 2: Synthetic cryptocurrency products
Once a financial institution has become comfortable working with cryptocurrency businesses, it may want to help both retail and institutional customers get exposure to cryptocurrency markets. That doesn't mean they have to enable direct trading of cryptocurrency. Instead, they can offer synthetic, cryptocurrency-based investment products that allow customers to capture some of cryptocurrency's upside without setting up custody infrastructure.
Asset management firm BlackRock recently invested in bitcoin futures, a useful way to test the cryptocurrency market and attract potential clients interested in crypto assets. Firms like Grayscale Bitcoin Trust allow investors to trade shares the same way they would any other public asset.
Long considered a possible game changer in the industry, no cryptocurrency ETFs have received SEC approval yet, though Canadian investment firm Purpose Invest recently launched North America's first ever bitcoin ETF. And asset manager VanEck recently launched an alternative ETF that holds shares in cryptocurrency infrastructure providers like exchanges, miners and storage providers.
Level 3: Custodial services
Custodial services represent the biggest chasm for banks to cross in their cryptocurrency journey, and only a few traditional financial institutions have rolled out such offerings.
However, those that have begun work on cryptocurrency custodial services offer a helpful model for others. BNY Mellon announced plans to launch a custodial platform in partnership with Fireblocks, a cryptocurrency custodial services provider, and digital asset custody company Northern Trust and Standard Chartered Bank announced plans to partner on a similar solution called Zodia Custody. Asset manager Fidelity took a different approach, using its early start to build its own custodial platform from scratch.
So far, traditional financial institutions have mostly steered clear of offering custodial services for retail customers, but fintech platforms offer an example of how they might do so. Square launched its cryptocurrency custody solution in 2018 by building its own cryptocurrency custody platform called Subzero, allowing its customers to buy over $4.5 billion worth of cryptocurrency in 2020.
The key lesson: While Square and Fidelity show that it's possible to go it alone, many financial institutions are partnering with companies that already have deep cryptocurrency expertise to launch their custodial services. That allows them to test a radical new offering with fewer resources invested, while also drawing on outside cryptocurrency expertise.
Level 4: Beyond custody
Very few financial institutions have gone beyond custodial services in their adoption of cryptocurrency. Fidelity recently announced plans to provide institutional clients the ability to pledge bitcoin as collateral in DeFi-based loans in partnership with BlockFi.
Payments are another place traditional financial institutions can incorporate cryptocurrency. Visa recently partnered with BlockFi to roll out the first ever credit card to give customers bitcoin rewards on all purchases they make, and has a partnership with Crypto.com to release a debit card that allows customers to use their cryptocurrency holdings for purchases.
Cryptocurrency trading is the next service we expect to see mainstream financial institutions offer. Goldman Sachs has already made some cryptocurrency trading possible for institutional clients through its cryptocurrency trading desk. But with the success of exchanges like Coinbase, we expect financial institutions to offer these services to retail clients as well.
Good times ahead
With cryptocurrency becoming increasingly mainstream, banks are no longer viewing it as money for criminals or looking for ways to ban it. Instead, they're recognizing the ways it can help their customers while driving revenue and trying to incorporate it into their larger strategies.
Want to learn more about how funds move around the cryptocurrency ecosystem? Check out Chainalysis Market Intel for real-time metrics to inform investment decisions and improve your understanding of the industry landscape. Sign up for the Market Intel Report and get our latest data and analysis delivered straight to your inbox every week.
Caitlin Barnett, Chainanalysis
Caitlin's legal and compliance experience encompasses both cryptocurrency and traditional finance. As Director of Regulation and Compliance at Chainalysis, she helps leading financial institutions strategize and build compliance programs in order to adopt cryptocurrencies and offer new products to their customers. In addition, Caitlin helps facilitate dialogue with regulators and the industry on key policy issues within the cryptocurrency industry.
Protocol | Policy
The new FTC chair is trying to get herself, and the sometimes timid tech-regulating agency she oversees, up to speed while she still can.
Photo: Graeme Jennings/AFP via Getty Images
Ben Brody
Ben Brody (@ BenBrodyDC) is a senior reporter at Protocol focusing on how Congress, courts and agencies affect the online world we live in. He formerly covered tech policy and lobbying (including antitrust, Section 230 and privacy) at Bloomberg News, where he previously reported on the influence industry, government ethics and the 2016 presidential election. Before that, Ben covered business news at CNNMoney and AdAge, and all manner of stories in and around New York. He still loves appearing on the New York news radio he grew up with.
"When you're in D.C., it's very easy to lose connection with the very real issues that people are facing," said Lina Khan, the FTC's new chair.
Khan made her debut as chair before the press on Wednesday, showing up to a media event carrying an old maroon book from the agency's library and calling herself a "huge nerd" on FTC history. She launched into explaining how much she enjoys the open commission meetings she's pioneered since taking over in June. That's especially true of the marathon public comment sessions that have wrapped up each of the two meetings so far.
"The agency's decisions in actions affect the lives of so many people around the country," Khan explained, and those public comment opportunities "have been hugely important in surfacing issues that might not have been front-of-mind for commissioners."
Indeed, the comments have become something of an open mic on consumer protection and antitrust, and so far surfaced frustrations from across the U.S. with food delivery apps, right-to-repair limits, connected devices and more.
Khan has moved to streamline the FTC's process for adopting new rules to govern unfair or deceptive practices that are widespread in the U.S. economy. These venting sessions may well provide the basis for those agency efforts, even though such broad rule-makings led Congress to prune the agency's power in the 1980s.
But the public comments seem to provide something else for Khan — a way to get herself, and the whole FTC, up to speed on the biggest issues affecting businesses and consumers while Congress and the White House still want the agency to move quickly.
"My approach generally is really to make sure at a first order level we're understanding fully what's going on," said Khan, a 32-year-old law scholar who became a leader of the movement for antitrust reform, and now one of its chief enforcers, in just a few short years. She said she's especially interested in the incentives at work in particular markets and business models.
As she spoke at FTC headquarters, she alluded to the various criticisms of the agency: that it doesn't fully understand the would-be tech giants and the digital markets they've come to dominate, that it's pulling its punches even with the powers it has, that it's too afraid of losing in court and setting bad precedent.
Khan said many of those criticisms are fair and that the FTC's worry about the state of its powers in particular was getting in the way of needed enforcement. "If you're not bringing cases, you're not signaling that there are any problems in the market," she said.
The agency has recently seen some stinging losses in court. The Supreme Court in April curtailed the FTC's authority to quickly secure money for consumers, and in June a federal court temporarily dismissed its marquee antitrust case against Facebook.
For now, though, Congress and the White House seem inclined to back the FTC in corralling tech after years of companies facing virtually no regulation and insisting they've done nothing wrong. The gridlocked Congress, for instance, has looked to the FTC on issues like privacy and competition. President Joe Biden, in naming Khan as chair, seemed to take for granted the criticisms that the FTC has for decades been too timid and intellectually out-gunned under Democratic and Republican administrations alike.
In July, Biden even issued his own sweeping order on competition, which Khan called "a hugely significant document." Then there have been her own efforts — to speed up rule-makings, to remove the agency's self-imposed limits on its powers over "unfair methods of competition," to issue guidance boosting consumers' rights to repair their devices and to clear the way to require more disclosure of future deals from those who break the merger laws. The monthly open meetings are new, too.
"It's, what — week five, week six for us?" she said, adding that she's giving herself the rest of the summer to "understand how the agency works" and get a sense of what's already being worked on so she can implement her agenda.
Khan is hardly working alone. The agency's chief technologist recently floated the idea of forcing companies to give up algorithms built on data abuses and restructuring companies that "sacrifice security" illegally. Khan and the other commissioners also spent Wednesday testifying in a congressional hearing about what kinds of additional consumer protection powers and funding the agency is seeking.
It's a long and ambitious set of changes to have rolled out in just a few weeks, far more than the bread-and-butter patrolling for scams and potentially anticompetitive mergers that has defined the FTC's efforts in recent decades. And those are just the things Khan will talk about. She and an aide declined to answer questions about the Facebook case, which the FTC must re-file by mid-August to continue, or its Amazon investigations, or the two companies' efforts to have her recuse herself from their cases because of her prior work in law journals and Congress.
The recusal petitions are the most obvious attempt to reshape how Khan is doing things, but she's also facing plenty of criticism. The two Republican commissioners said the recent changes at the FTC create uncertainty for businesses and discard guardrails that courts and Congress have urged on an agency that was once derided as a "National Nanny." They also claimed they've been kept out of the decision-making loop on the shifts, despite Khan's assertions that she's trying to increase transparency at the agency.
"These changes seem to be a clear attempt by the new chair and the Biden-Harris administration to consolidate power in order to pursue an agenda that will completely re-shape our economy," Rep. Cathy McMorris Rodgers, the top Republican on the House's powerful Energy and Commerce Committee, said at a Wednesday oversight hearing.
McMorris Rodgers said that, given the changes, it's "hard to justify" the FTC's regular pleading for more money and power, and Rep. Gus Bilirakis, the top Republican on the subcommittee holding the hearing, even announced his office was soliciting messages from FTC whistleblowers.
"This committee definitely cares about the FTC process remaining open and transparent," Bilirakis said.
For instance, two recent bills, out of several proposed by Republican members, would create time limits on consent decrees — meaning FTC settlements with companies would have built-in expiration dates — and raise standards for the FTC to declare certain practices "unfair." The bills stand little chance in the Democratic-controlled House, and even some Republican members have joined with Democrats to urge the FTC to move forward on tech. But the risk to Khan's agenda is hardly theoretical.
Congressional elections come every two years, and Republicans will surely return to power at some point. Congress, even under Democrats, has previously rebuked the FTC. Perhaps most famously, the agency's attempts to regulate children's advertising in the 1970s prompted a campaign from advertisers that damaged the agency's reputation and resulted in lawmakers reining in the agency's regulatory powers.
The cycle of the agency pushing harder on rules and cases, only for Congress to yank it back, goes much further than the Trump or Obama administrations. The pattern dates all the way back to the first decade of the FTC, which was founded in 1914.
Khan made clear she's aware of this: The old book she brought along, which she picked up during an earlier stint as an agency staffer, is from the FTC's 1918 report on the meatpacking industry.
"This is actually the report and subsequent action that then led the agency to have its jurisdiction limited in this area," she explained. "There was a sense that the agency had gone too far and investigated too hard."
Khan said the changes she's pursuing are often about trying to fully leverage what makes the FTC unique, especially its ability to police "unfair methods of competition" and "unfair or deceptive acts or practices."
"That's one core prism of how I'm thinking," Khan said. "I'm sure some of this thinking will evolve."
Ben Brody
Ben Brody (@ BenBrodyDC) is a senior reporter at Protocol focusing on how Congress, courts and agencies affect the online world we live in. He formerly covered tech policy and lobbying (including antitrust, Section 230 and privacy) at Bloomberg News, where he previously reported on the influence industry, government ethics and the 2016 presidential election. Before that, Ben covered business news at CNNMoney and AdAge, and all manner of stories in and around New York. He still loves appearing on the New York news radio he grew up with.
Protocol | Fintech
Some critics have compared the way exchanges attract orders from customers to the payment for order flow system that has enriched retail brokers.
Photo: Aditya Vyas/Unsplash
Tomio Geron
Tomio Geron ( @tomiogeron) is a San Francisco-based reporter covering fintech. He was previously a reporter and editor at The Wall Street Journal, covering venture capital and startups. Before that, he worked as a staff writer at Forbes, covering social media and venture capital, and also edited the Midas List of top tech investors. He has also worked at newspapers covering crime, courts, health and other topics. He can be reached at tgeron@protocol.com or tgeron@protonmail.com.
As questions pile up about how powerful and little-known Wall Street entities rake in profits from stock trading, the exchanges that handle vast portions of everyday trading are being scrutinized for how they make money, too.
One mechanism in particular — exchange rebates, or payments from the exchanges for getting certain trades routed to them — has raised concerns with regulators and members of Congress.
Exchange rebates have existed since the 1990s, notably gaining traction in 1997 when Island ECN, an electronic trading service formed by day-trading firm Datek Securities, started offering rebates to draw more orders and compete with Nasdaq.
Critics say that exchange rebates present a conflict of interest by causing brokers to send trades to exchanges that offer rebates, even if that results in worse pricing. High-frequency traders have learned to take advantage of these rebates, engaging in multiple forms of arbitrage. And the rebates have led to market concentration and a reduction in competition, which hurts pricing for all investors, according to some analyses.
The debate about exchanges has broadened into other ways that they make money, including the sale of proprietary data.
Exchange rebates are part of a broader and complex system of trading, where retail orders get sent to wholesale market makers and large institutional orders typically get sent to exchanges. Robinhood, which went public Thursday, has drawn considerable attention to the system of payment for order flow that dominates retail trading. But even though exchange rebates typically involve large institutional trading, the system ends up affecting the prices retail investors pay for their shares, too.
Because rebates are a fraction of a cent per share and the data is complex to analyze, these charges have gotten perhaps less scrutiny than other parts of the market. Recent estimates are lacking, but one 2012 study estimated the costs at around $5 billion a year. The effects cascade through the market: Costs borne by a mutual fund or a pension fund end up getting paid by retirement savers.
There is regulatory interest in the rebates. The SEC recently tried to run a "transaction fee pilot" to evaluate changes to the practice, with support from a number of prominent asset managers, but the NYSE, Nasdaq and CBOE successfully sued to stop the pilot in 2020.
The issue may be revived under a new administration, however. SEC Chair Gary Gensler recently said that the SEC is looking at payment for order flow and exchange rebates. "I've asked staff to take a closer look at this in the context of overall market structure," he told members of Congress during a May hearing. FINRA also recently sent a notice to firms reminding them of the SEC's best-execution guidance, including that "a broker-dealer must not allow a payment or an inducement for order flow to interfere with its efforts to obtain best execution."
How exchange rebates work
Most exchanges operate on the "maker-taker" model, where exchanges pay investors for providing liquidity to the market by filling orders at, for example, 30 cents per 100 shares, and they charge investors who send orders to the market and take liquidity at a smaller amount, like 20 cents per 100 shares.
The big exchanges say rebates provide better liquidity and pricing for the entire market and that regulation ensures investors get the best prices. Nasdaq's chief economist, Phil Mackintosh, has said that both makers and takers benefit from the model, and that price improvement for trades is "often larger than the take fees charged." In other words, the cost of the rebates is more than covered by better prices that investors get on these trades.
Jeffrey Sprecher, CEO of Intercontinental Exchange (which owns the NYSE), once said that regulators should look at exchange rebates. But more recently, the company has pushed to keep them in place. Rebates are incentives for investors to set prices in the open market, which offsets trading that has moved to dark pools, NYSE President Stacey Cunningham wrote in an opinion piece explaining the exchange's decision to sue the SEC over the transaction fee pilot.
One way that rebates can affect investors: Brokers can send orders to exchanges to wait, or rest on the exchanges, in order to get rebates, which is where a conflict can arise, critics say. The brokers do this even though the orders can sit at the end of a queue of orders, which means that they can get worse pricing. In other words, brokers are giving up speed of execution in order to get the exchange rebates.
On exchanges, high-frequency traders, armed with better data and technology, can execute trades faster than these slower orders, said Daniel Aisen, CEO at Proof Trading, a startup competitor to the large exchanges. In a common "latency arbitrage" strategy, if an HFT knows that the market is moving on a particular stock, it can buy at a fractionally better price, a fraction of a second faster, and resell it to fill the waiting order.
The pricing of rebates varies, typically with better pricing for clients trading a larger percentage of total daily market volume. This benefits larger clients and makes it harder for smaller firms to compete, which hurts competition, Aisen said. Exchanges have argued that they do offer some pricing mechanisms to help smaller traders.
Feasting on data
At the same time, over the last 10 to 15 years, proprietary data and technology services have become a bigger focus for exchanges.
The NYSE made 13% of its revenue from tech services and market data in 2009. In 2020, Intercontinental Exchange, which bought the NYSE in 2012, saw data and connectivity services make up 22% of revenue across its exchanges.
Nasdaq in its quarter ending in June made $312 million in net revenue from market services which include trading, while it made $263 million from investment intelligence, which includes market data, and $117 million from market technology. (It also made $154 million from corporate platforms, which include listing services.)
Critics of the big exchanges say they charge high fees — that keep rising — for these proprietary data feeds that only the largest firms can pay for. One study by the Securities Industry and Financial Markets Association found that NYSE fees for proprietary data increased 1,100% from 2010 to 2018.
Because the proprietary data feeds are faster and provide more information than the public feed of trades, it has led to a two-tiered system, critics say. In response, the SEC has proposed making much more private data available on the public feed, but major exchanges in February sued to stop this change.
The competitive effect
These proprietary data feeds are anti-competitive because they are essentially necessary for many firms to operate, said Proof Trading's Aisen. Unless you are getting the fastest data and the best data, you can't compete with other traders. For example, a "latency arbitrage" strategy only works if a firm buys proprietary data feeds, Aisen said: The public data is too slow and not detailed enough.
"Exchanges have been squeezing brokers with ever-higher costs for data and technology, and the rebates they pay out provide relief only for a relative few that can qualify for high rebate tiers," said John Ramsay, IEX's chief market policy officer. "The effect is to increase costs of entry and constrict competition."
As data fees and other costs rise, concentration grows. The number of clients for each of the three largest exchanges has dropped 44% for the Nasdaq and 26% for NYSE since 2012. Meanwhile, the number of designated market makers for the NYSE has fallen from about 55 in 1987 to three today.
The intricacies of exchange rebates, payment for order flow, proprietary data feeds and other aspects of modern markets that are largely opaque to people outside the trading world add up to a system that favors "a short roster of very sophisticated practitioners," said Paul Rowady, director of research at Alphacution Research Conservatory.
Payment for order flow and exchange rebates are part of what he calls a "liquidity economics framework" that is increasingly having a "distortive impact," he added: "The question in front of key market stakeholders today is what to do about it."
Tomio Geron
Tomio Geron ( @tomiogeron) is a San Francisco-based reporter covering fintech. He was previously a reporter and editor at The Wall Street Journal, covering venture capital and startups. Before that, he worked as a staff writer at Forbes, covering social media and venture capital, and also edited the Midas List of top tech investors. He has also worked at newspapers covering crime, courts, health and other topics. He can be reached at tgeron@protocol.com or tgeron@protonmail.com.
Protocol | Workplace
An employee walkout, a tumbling stock price and damning new reports of misconduct.
Photo: Bloomberg/Getty Images
Nick Statt
Nick Statt is Protocol's video game reporter. Prior to joining Protocol, he was news editor at The Verge covering the gaming industry, mobile apps and antitrust out of San Francisco, in addition to managing coverage of Silicon Valley tech giants and startups. He now resides in Rochester, New York, home of the garbage plate and, completely coincidentally, the World Video Game Hall of Fame. He can be reached at nstatt@protocol.com.
Activision Blizzard is in crisis mode. The World of Warcraft publisher was the subject of a shocking lawsuit filed by California's Department of Fair Employment and Housing last week over claims of widespread sexism, harassment and discrimination against female employees. The resulting fallout has only intensified by the day, culminating in a 500-person walkout at the headquarters of Blizzard Entertainment in Irvine on Wednesday.
The company's stock price has tumbled nearly 10% this week, and CEO Bobby Kotick acknowledged in a message to employees Tuesday that Activision Blizzard's initial response was "tone deaf." Meanwhile, there has been a continuous stream of new reports unearthing horrendous misconduct as more and more former and current employees speak out about the working conditions and alleged rampant misogyny at one of the video game industry's largest and most powerful employers.
The game industry is rallying around Activision Blizzard employees. Numerous former and current Blizzard members, prominent industry figures and Twitch streamers, and even developers from competing game studios have joined employees in solidarity for Wednesday's walkout, demanding concrete action from management.
Close to 500 Ubisoft employees from 32 studios around the globe signed an open letter on Wednesday showing support for Activision Blizzard employees, Axios reported. The letter also calls for an industrywide "set of rules and processes for handling reports of these offences." Ubisoft has been embroiled in a series of sexual harassment scandals of its own over the past two years.
"I stand in virtual solidarity with those in the #ActiBlizzWalkout. I promise to be part of the change," wrote former CEO Mike Morhaime, who left the company in 2018 just prior to California launching the two-year investigation that prompted last week's lawsuit. Earlier this week, he apologized to employees, saying he "failed" them in his capacity as a leader.
The team behind massively popular online game World of Warcraft has issued a statement this week, saying it would "take immediate action" to remove in-game references "that are not appropriate for our world," though the statement was light on specifics. A 2010 video of World of Warcraft developers mocking a woman for critiquing the game's female representation has also prompted widespread criticism and apologies from some of those involved.
Organizers of the walkout are calling for change. The demonstration was billed as "the beginning of an enduring movement in favor of better labor conditions for all employees," organizers said ahead of the event. Now, those who participated say they "will not return to silence," according to Axios.
The swell of employee activism began with an open letter on Monday, since signed by more than 2,500 current and former Activision Blizzard employees condemning the initial response from company leadership, which the letter called "abhorrent and insulting."
"We expect a prompt response and a commitment to action from leadership on the points enumerated above, and look forward to maintaining a constructive dialogue on how to build a better Activision Blizzard for all employees," reads a statement from the walkout organizers.
Participating employees have shied away from outright discussing unionization, telling The Verge "no comment" when asked. Regardless, Activision Blizzard has decided to hire prominent law firm WilmerHale, which helped Amazon with its successful union-busting efforts earlier this year in Alabama.
The floodgates have opened. Stories of misconduct, primarily at subsidiary Blizzard Entertainment, have begun pouring out in the past few days. Among the most shocking include a Kotaku investigation about the so-called "Cosby Suite" allegedly belonging to or connected with disgraced former Blizzard creative director Alex Afrasiabi. The suite, mentioned directly in the lawsuit, was a known industry hangout and drinking spot at company events.
In text messages and Facebook posts obtained by Kotaku, there's strong insinuation the name started as or eventually became an inside joke among top Blizzard leadership pertaining to the actor's history of date rape and sexual assault allegations, though some employees claim it was a reference to Cosby's ugly sweaters.
The article features a photo of many of Blizzard's most well-known leaders and game designers posing around a portrait of Cosby. Old tweets authored by subjects of the photo also suggest it was an ongoing joke as of 2013, prior to allegations against Cosby going mainstream but well after numerous early accusers had already come forward.
Activision Blizzard confirmed for the first time Wednesday that it fired Afrasiabi for misconduct last year following Kotaku's report. Afrasiabi is accused of serial sexual harassment of Blizzard employees and other women in the industry, both directly in the lawsuit as well as in separate accounts that have since been made public.
It's only been one week since the Activision Blizzard lawsuit surfaced, but backlash against its alleged work environment and the behavior and inaction of company leadership have coalesced into a full-blown labor movement.
It remains to be seen whether the company will respond at all to the walkout organizers' demands; early signs point to a focus more on damage control, as the company has canceled further all-hands meetings. But Activision Blizzard's initial response — that the lawsuit was filled with "meritless," "distorted" and "out of date" depictions of the past — has already completely crumbled. Regardless of what happens with California's lawsuit, sustained pressure of this magnitude is proving a rather effective counter to even the most powerful corporate defenses.
Nick Statt
Nick Statt is Protocol's video game reporter. Prior to joining Protocol, he was news editor at The Verge covering the gaming industry, mobile apps and antitrust out of San Francisco, in addition to managing coverage of Silicon Valley tech giants and startups. He now resides in Rochester, New York, home of the garbage plate and, completely coincidentally, the World Video Game Hall of Fame. He can be reached at nstatt@protocol.com.
Get Source Code in your inbox
To give you the best possible experience, this site uses cookies. If you continue browsing. you accept our use of cookies. You can review our privacy policy to find out more about the cookies we use.