Source Code: Your daily look at what matters in tech.
To give you the best possible experience, this site uses cookies. If you continue browsing. you accept our use of cookies. You can review our privacy policy to find out more about the cookies we use.
gaming
gaming
author
Seth Schiesel and Shakeel Hashim
None
Want to better understand the $150 billion gaming industry? Get our newsletter every Tuesday.
03807ace1f
×
Get access to Protocol
Want to better understand the $150 billion gaming industry? Get our newsletter every Tuesday.
Are you keeping up with the latest cloud developments? Get Tom Krazit and Joe Williams' newsletter every Monday and Thursday.
David Wertime and our data-obsessed China team analyze China tech for you. Every Wednesday, with alerts on key stories and research.
Want your finger on the pulse of everything that's happening in tech? Sign up to get Protocol's daily newsletter.
Do you know what's going on in the venture capital and startup world? Get the Pipeline newsletter every Saturday.
Do you know what's coming next up in the world of tech and entertainment? Get Janko Roettgers' newsletter every Thursday.
Hear from Protocol's experts on the biggest questions in tech. Get Braintrust in your inbox every Thursday.
Get access to the Protocol | Fintech newsletter, research, news alerts and events.
Your guide to the new world of work.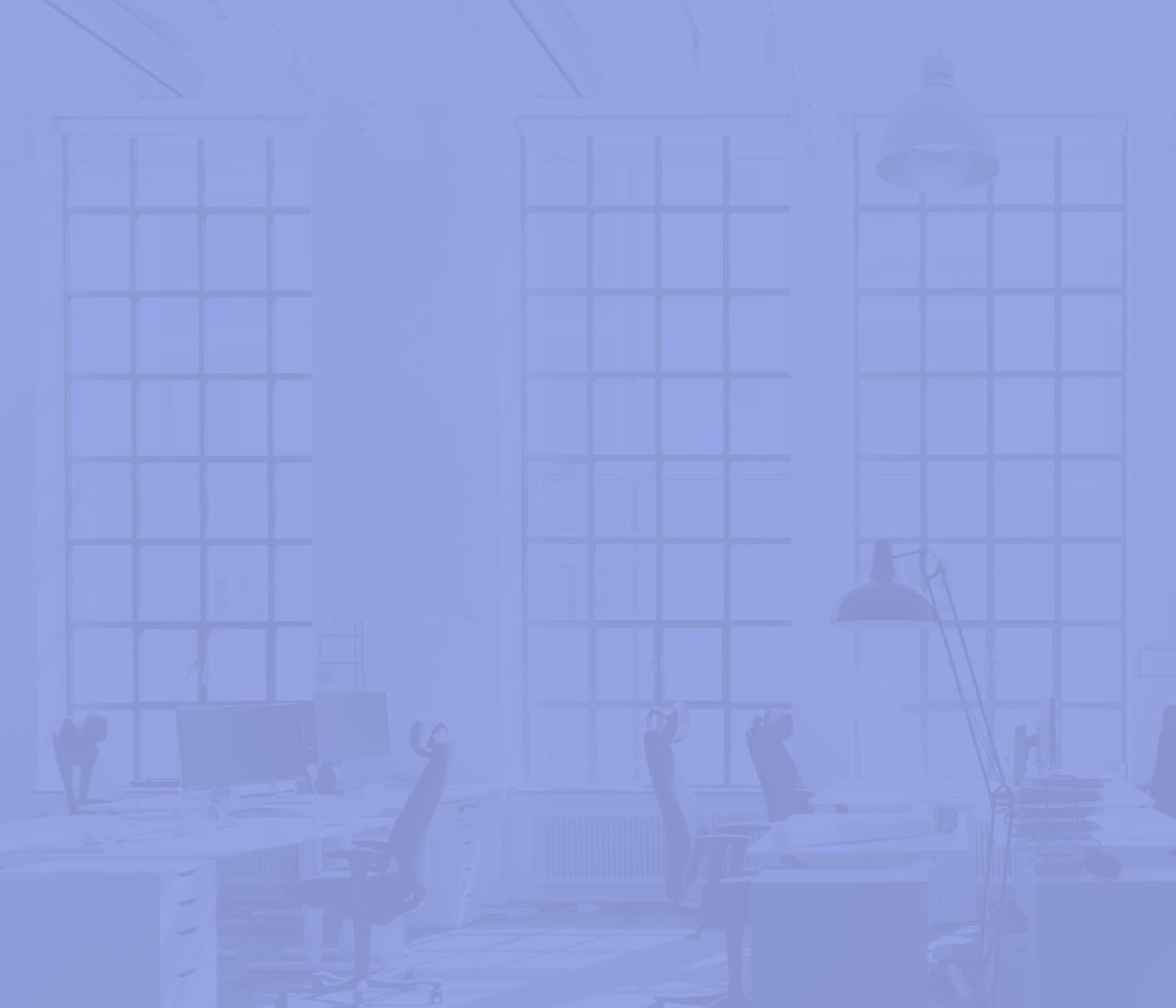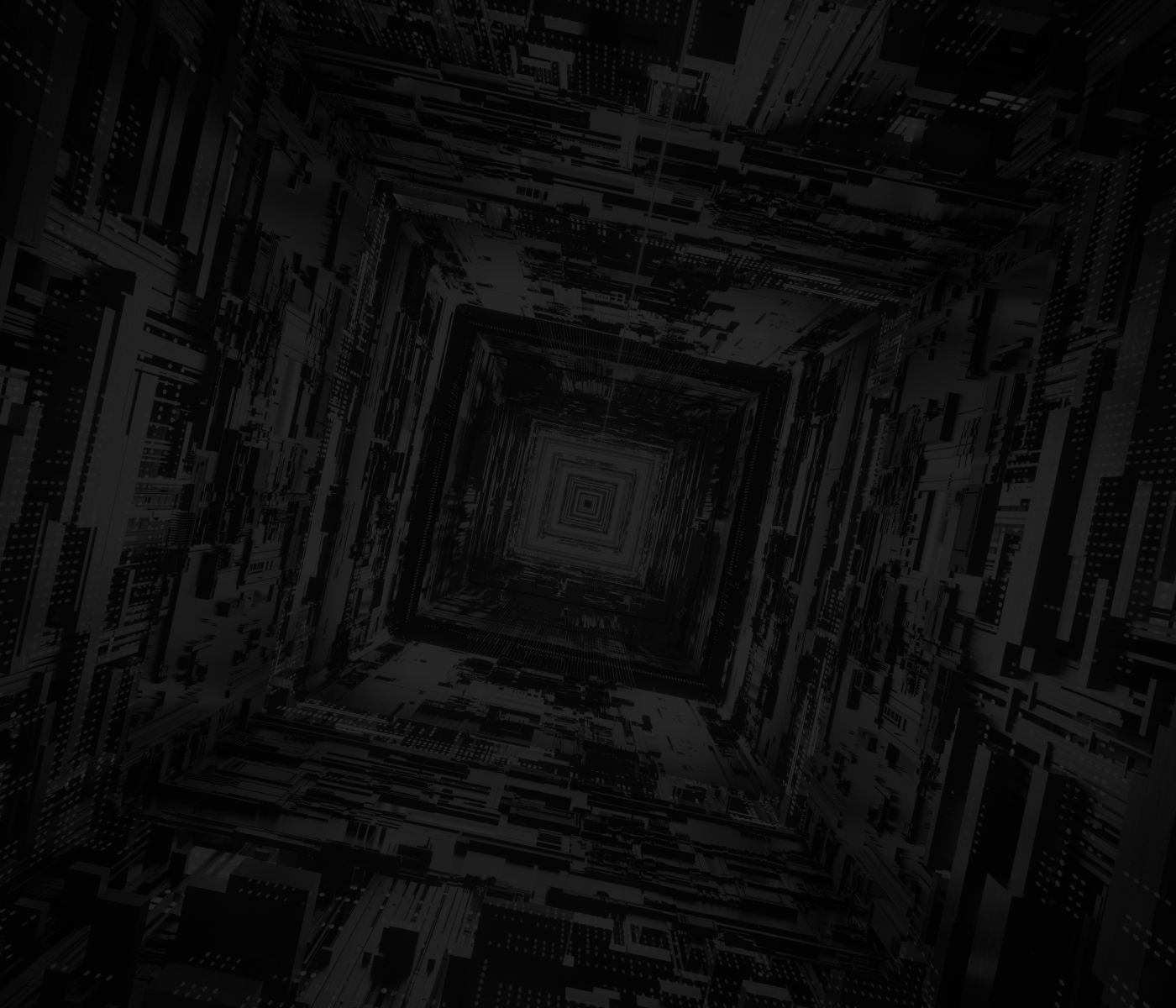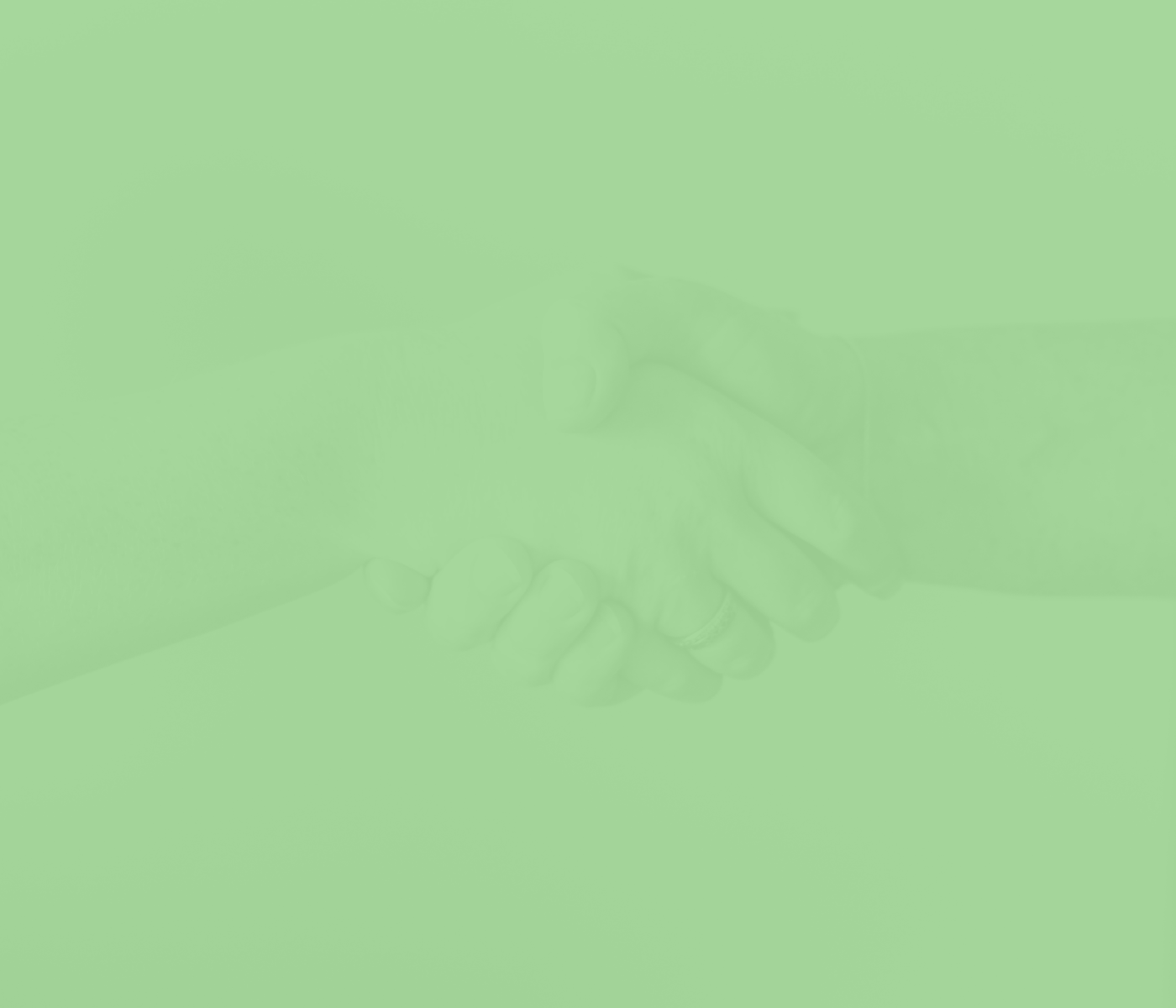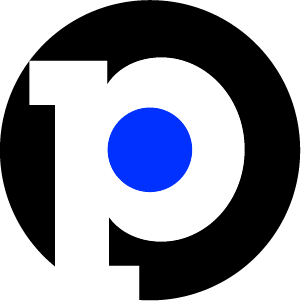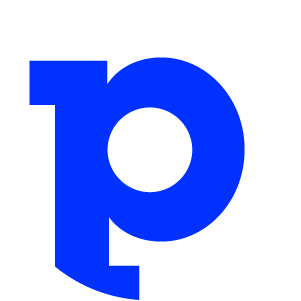 Coverage | Newsletter | Intel | Events
Coverage | Newsletter | Intel
Mike Verdu thought he had it all figured out.

After three decades in the video game business, including senior executive roles at Electronic Arts, Zynga and Atari, Verdu was about to start his own game company early last year. Then The Social Network came calling.
"I had raised funding, found a co-founder, found a team and was about a month away from pulling the trigger on a game startup when Facebook reached out to me," Verdu said. Facebook wanted to talk about the company's Oculus virtual reality operation. Oculus was about to release its first modern wireless headset, the Quest, and needed great games to sustain the platform. Could Verdu help?
Verdu, a self-proclaimed "bit of a VR skeptic," took the meeting at Facebook's Menlo Park campus anyway. At the end, Hugo Barra, a Facebook vice president, turned to Verdu and said, "We're not letting you out of the building until you try the Quest."
Verdu put it on. "And it was just magical," he said. "I thought, 'Wow, somebody teleported this thing back from 10 years in the future, and it feels like the iPhone of VR' and, 'Oh my God, VR is actually now,'" Verdu said. "It was very profound."
He knew what he had to do: "When I had this transcendent, transformative experience with the Quest, I went back to my co-founder and said, 'I don't think you want to be in business with a CEO who's just had this experience — I'll always be thinking about the contrast between whatever company we were working on and what was happening in VR.'" Luckily, Verdu's co-founder and investors were understanding. "I pulled the plug on the startup and joined Facebook." Verdu is now the company's vice president for AR/VR content.
Six years after Facebook acquired Oculus for $2 billion and three years after the first wave of VR hype collapsed amid dashed hopes that VR would become the next dominant entertainment medium, there aren't many other technologies that can still inspire grizzled tech veterans to quasi-religious reveries. (When was the last time anyone got an Apple tattoo?) People in the VR industry sometimes sound like members of a messianic cult. They have seen the future, and they want you to see it, too. Just put this headset on.
Yet as Facebook celebrates the first birthday this week of the Quest and its other top-end VR system, the wired Rift S, the VR evangelists are sounding a lot less crazy. That's because legitimate signs are emerging that Facebook and its competitors like Sony and HTC are finally creating a sustainable, growing virtual reality ecosystem. VR is not on some delightfully normal upward trajectory; after the carnage of recent years, it's going to be a long time until most investors want to hear about VR again. But for the true believers who survived, things are starting to look up.
Facebook announced Monday that consumers have spent more than $100 million on Quest content and that more than 10 individual Quest titles have generated more than $2 million in sales each. Those numbers may sound like small potatoes, especially for a behemoth like Facebook, but for both VR consumers and the fervent independent game developers who have bought into the technology, they are an essential sign of hope.
And that's before the quarantine bump. Sales of just about every entertainment and electronics category, including VR, have surged since March while much of the planet stays home. While hard sales figures are scarce, new Quest and Rift S systems remain largely sold out at major retailers. Facebook estimates that the vast majority of consumers buying the Quest are experiencing VR for the first time. According to analyst Neil Barbour, S&P Global Market Intelligence estimates that the overall VR industry shipped about 6 million modern headsets last year, leading to a total global VR installed base of about 13 million systems. The market leader is Sony's PlayStation VR, with about 4.5 million units installed, followed by almost 4 million total installed Oculus systems, Barbour said.
But for all the tailwinds propelling VR generally and Oculus specifically at the moment, plenty of challenges and unanswered questions remain about the technology's prospects for making the leap from nerd caves to everyday living rooms.
What kind of content does Oculus really need?
Whenever an industry promotes a new entertainment platform — color television, the VCR, Blu-ray, VR — it faces the same classic quandary. Consumers won't invest in a new system unless there's great content available for it. Meanwhile, great independent content producers won't make that material until the platform has a lot of users.
So how do initial platform creators like Oculus get that content to begin with? They pay for it. They pay for it by building internal content studios, by buying already-successful studios (as Oculus did in November by acquiring the maker of Beat Saber), and by directly paying, subsidizing and assisting outside developers to make what they hope is compelling, platform-defining content.
Modern VR's top consumer category has been games. So when Facebook hires a seasoned game executive like Mike Verdu to run its overall AR/VR content operation, what the company is really saying is: Quest needs great games.
Quest is clearly Facebook's most important VR product. Facebook is pinning its consumer VR ambitions on the hope that by liberating VR from wires, from separate sensors and from the need for a powerful PC, Quest can propel VR out of the PC-peripheral market and into the entertainment mainstream.
Games like Pistol Whip are meant to make use of the Quest's mental and physical engagement, not show off AAA-quality graphics.Image: Courtesy of Cloudhead Games
But Facebook is not marketing the Quest as a great game machine right now, perhaps for the simple reason that there are no major top-end games available for the system yet. "If you look at our marketing materials today, they're about what Quest as a product can do," said Chris Pruett, Facebook's director of AR/VR content ecosystem. "You don't need a PC. You pick it up, you put it on, there's no wires. You don't do 20 minutes of system updates before you can run your video game."
Rather than emphasize big-name games from famous properties, Facebook has been relying on relatively simple diversions to emphasize the basic physical and mental engagement of virtual reality. When you swing a virtual sword in Beat Saber, the wireless nature of Quest does actually allow the brain to mimic the sensation of wielding a (very light) blade. Because Quest is being pitched to everyday consumers, not hard-core VR experts, Facebook is curating the official store for Quest apps far more tightly than it does the market for Rift S software. Facebook does not want the average Quest VR newbie to stumble into buying some schlocky, low-quality app. In order to bypass those guardrails, Quest users must use a separate high-end cable (which Oculus does not provide in the box) and plug into a PC, thereby undercutting the Quest's main selling point.
"A lot of the software that is the most successful on Quest isn't well-known game IP," Pruett said. "It's Beat Saber, it's Superhot, but it's not a Halo, not a title that a gamer's going to recognize outside of the space." Once users start to navigate the store, Pruett said he hopes users will rely on the quality of the games more than simple name recognition.
The casual games strategy seems to be working for Quest for now, but Verdu — Pruett's boss — said that one of his top priorities is driving so-called "AAA" games onto Oculus headsets.
For at least this year, top-end gaming on Oculus will be available on Rift S, not the wireless Quest. (The Medal of Honor series from Electronic Arts is coming to Rift S later this year, for example.) Quest can run AAA games — like the groundbreaking Half Life: Alyx from Valve — while plugged into a computer, but not in wireless mode for the simple reason that the Qualcomm Snapdragon processor inside the headset is far less powerful than modern computer GPUs.
Jason Rubin, Facebook's vice president for special gaming initiatives, said that standalone VR headsets are fundamentally constrained — but new technologies like game-streaming could allow PC-quality graphics without wires in the future.
"Ultimately we'll throw those processors in a server farm somewhere and stream to your headset," Rubin said. "And a lot of people are going to say, 'Oh my god, that's a million years away.' It's not a million. It's not five. It's somewhere between."
But does the overall Oculus product line make sense?
The Rift S and the Quest (which cost an identical $399) present not only vastly different consumer experiences but also different challenges for game developers. It generally requires more time and effort to make games work on the Quest, because the code has to be optimized more carefully for the less-powerful system.
"Getting Moss onto the Quest was definitely a challenge for us," said Josh Stiksma, principal designer at Polyarc Games, maker of the popular puzzle game Moss. "It was definitely a lot of heavy lifting."
But Stiksma and other developers said the additional work has been more than justified by winning access to the Quest market. And in any case, they said, the mass audience targeted by Quest does seem most interested in simple games that get players right into the action.
Moss' developers had to work hard to get their game working on the Oculus Quest, but they said it was worth it to reach a mass audience.Image: Courtesy of PolyArc Games
As put by Denny Unger, CEO of Cloudhead Games, maker of the Quest hit Pistol Whip: "A big motivating factor in Pistol Whip was: How do you get someone into VR and in 30 seconds have them immediately understand what they have to do? How do we engage their lizard brain and get them reacting rather than thinking about how to react?" In Pistol Whip, players immediately understand that they have to point and "shoot" the bad guys. (Unger said Pistol Whip cost less than $2 million to make.)
The Oculus product line doesn't stop at the Quest and Rift S, either. The company is also still making the $199 Oculus Go, which stands alone but which does not offer the full VR experience of the more advanced models. Rather, the Go is best-suited to viewing noninteractive videos. For example, Elizabeth Hyman, CEO of the XR Association, the industry's Washington lobbyists, said in an interview that she prefers the Go because, "I like the 360-video scenarios where I can travel and have sea turtles swimming beneath me or climbing the El Capitan rock face."
The Go also differs from the Quest and Rift S in only using a single hand controller, rather than two (or zero; Oculus also announced Monday that the Quest will soon feature games that track the user's hands without holding any controller at all).
While the Go may retain its target audience, it will remain essentially a legacy product. The future of Oculus is the Quest and the Rift S, or perhaps some combined version. The various Oculus products do provide different models for different sorts of users, but Facebook executives admit that a strong case can be made for consolidating the Oculus line in the future.
"The segmentation is kind of an outcome of evolution rather than companies deliberately segmenting, and I think that's OK," Verdu said. "It's a result of evolution with the Quest kind of being the new expression of what VR can be."
The groundbreaking Half Life: Alyx from Valve is one of the games that shows the AAA future of VR. Valve
Parsing the discussions with Facebook executives, analysts and other VR experts, it is easy to believe that Facebook could want to use advanced wireless technology to develop a VR system that combines the easy setup and cordless aspects of the Quest with the Rift's ability to leverage off-board graphics hardware. For instance, Oculus could sell a one-box VR package that includes a small base station with a powerful dedicated graphics card that communicates wirelessly with a headset that no longer needs full onboard processors. A lot later, Oculus could follow up with a wireless base station that supports multiple headsets simultaneously, allowing easy multiplayer VR.

The first main technical challenge to such a system would appear to be developing wireless technology that could ensure the low latency and high, consistent frame rates required for VR, even while transmitting through a few normal household walls. The second challenge would be packaging that technology and the required computing chipsets into a base station small and light enough to remain easily portable.
But what if the real future of VR/AR is the enterprise market, not mass consumers?
Regardless of the Quest's fate, Facebook is hedging its bets. Consumer VR might never take off if many people simply can't stand wearing an electronic device strapped over their face. Sectors from medicine to real estate to manufacturing may make better use of advanced imaging technologies than do consumers flailing their arms around at home. Magic Leap, once a super-hyped augmented reality darling, recently shifted entirely to the enterprise market, appearing to abandon everyday consumers.
For now, though, Oculus is enjoying some good news after years of disappointment. In particular, Facebook executives appear genuinely relieved that small independent developers like Cloudhead and Polyarc are finally making money on the Quest platform.
"For me, the North Star for success is developer success," Verdu said. "That's where there's a lot to celebrate finally. Developers are now having a level of success in this new medium that warrants continued investment. You're seeing a flywheel that's finally got some momentum."
Seth Schiesel
Seth Schiesel ( @SethSchiesel) is a contributing editor for Protocol focused on the business of video games and adjacent industries. He is a former editorial writer for The Boston Globe, entrepreneur and business reporter, technology writer and video game critic for The New York Times.
Protocol | Workplace
Spooked by rising cases of COVID-19, many tech companies delay their office reopening.
Photo: Luis Alvarez via Getty
Allison Levitsky
Allison Levitsky is a reporter at Protocol covering workplace issues in tech. She previously covered big tech companies and the tech workforce for the Silicon Valley Business Journal. Allison grew up in the Bay Area and graduated from UC Berkeley.
Apple grabbed headlines this week when it told employees it would delay its office reopening until October or later. But the iPhone maker wasn't alone: At least two other Silicon Valley companies decided to delay their reopenings last week in response to rising COVID-19 case counts.
Both ServiceNow and Pure Storage opted to push back their September return-to-office dates last week, telling employees they can work remotely until at least the end of the year. Other companies may decide to exercise more caution given the current trends.
Delta isn't just scaring Apple
"I know a couple companies that have just indefinitely put plans on hold," said Niki Armstrong, who serves as general counsel, corporate secretary and chief compliance officer at Pure Storage. "We really just don't know what the future's going to hold here in the next few months."
Pure is one such company. The nearly $6 billion data storage hardware and software maker initially planned to fully reopen its offices after Labor Day, but decided last week to delay its full reopening indefinitely.
Pure decided to indefinitely delay its full reopening because of concerns about the spread of the highly infectious delta variant of COVID-19. Vaccinated people are far less likely than the unvaccinated to wind up in the hospital with COVID-19, but breakthrough cases do occur. Pure still plans to reopen on a voluntary basis next month, but only to employees who tell the company they're vaccinated.
Employees may also have concerns about bringing the virus home to unvaccinated family members or may be unvaccinated themselves for a medical reason, Armstrong noted.
"It's not 'vaccine and chill.' It's 'vaccine and still continue to be safe,'" Armstrong said. "It's not 100% guaranteed that you're not going to get it, even with the vaccine."
By delaying the full reopening, Pure is allowing employees to continue to live where they want, whether or not that's near the office, until it's clear when the company can safely reopen. Pure wanted to avoid uprooting employees and then changing plans, Armstrong said.
ServiceNow delayed its full reopening for similar reasons. The $114 billion software maker decided last week to delay its September reopening until January or later, spokesperson Caitlin Stewart said.
"We understand the complex realities everyone is facing, including concerns about the COVID-19 delta variant," ServiceNow said in an emailed statement. "This extended period of employee choice will give our people time to transition back to the workplace safely and plan for personal situations."
Similar to Pure, ServiceNow is allowing employees to come into the office in the meantime if they choose. All but three of ServiceNow's 27 U.S. offices are partially open, Stewart said.
Salesforce, SAP, Airbnb also won't require employees back until 2022
Google, Amazon and Microsoft have all indicated September as their full reopening date, though spokespeople for both Facebook and Google told Protocol earlier this week that they were monitoring the changing situation.
And it's not uncommon for companies to look to October or later. Like Apple, Facebook doesn't expect to fully reopen until October. Salesforce, SAP, Twilio and DoorDash are letting employees work remotely until January 2022 or later.
Some are looking even further into the future for their reopenings. Airbnb won't require its employees to come back to the office until September 2022, CEO Brian Chesky revealed on the company's May 13 earnings call, telling investors that the company wants to "model the 'live anywhere' lifestyle" and would "allow a lot of flexibility."
Vaccine and mask mandates
Local government officials in the Bay Area have been urging people to wear masks in public, indoor places for the last week.
A similar recommendation in Los Angeles was quickly followed by an indoor mask mandate, which went into effect last weekend in L.A.'s public, indoor spaces, including offices.
It's possible that the Bay Area's mask recommendation could turn into a mandate if the case counts don't get under control, said Rachel Conn, a San Francisco-based partner in the labor and employment group at the law firm Nixon Peabody.
"Could I see the Bay Area fall in line and do something similar to L.A. in the future? I certainly could," Conn said. "We were, of course, the first to have a lockdown in the country."
A potential mask mandate in offices could throw a wrench in companies' reopening plans. Already, Google and Intel have begun urging even vaccinated employees to wear masks in the office again, given that both companies are allowing unvaccinated employees to come to work.
"A lot of times employers are getting feedback from their employees," Conn said. "If employers are seeing a rise in concerns with their employees about the delta variant, or data they're seeing, they should consider all of that."
Officials in San Francisco, Santa Clara and Contra Costa counties also recommended yesterday that given the rising case counts, employers should consider imposing vaccine mandates at the workplace. In a radio interview on WNYC today, New York City Mayor Bill de Blasio called on employers to require vaccinations for workers.
Only a handful of large tech companies are currently barring unvaccinated employees from the office, including Adobe, Twitter, Asana and Twilio. Facebook, Microsoft and Amazon are among the companies that aren't imposing such mandates.
Allison Levitsky
Allison Levitsky is a reporter at Protocol covering workplace issues in tech. She previously covered big tech companies and the tech workforce for the Silicon Valley Business Journal. Allison grew up in the Bay Area and graduated from UC Berkeley.
J. Michael Evans
Michael Evans leads and executes Alibaba Group's international strategy for globalizing the company and expanding its businesses outside of China.
As President of Alibaba Group, I am often asked, "What is Alibaba doing in the U.S.?"
In fact, most people are not aware we have a business in the U.S. because we are not a U.S. consumer-facing service that people use every day – nor do we want to be. Our consumers – nearly 900 million of them – are located in China.
People are often surprised to learn we have thousands of customers here in America, made up of U.S. brands, retailers, small businesses and even farmers.
Last year, thousands of these U.S. companies sold more than $54 billion worth of their high-quality products directly to Chinese consumers on our e-commerce platforms. These companies include large multinationals like P&G and Estée Lauder, family-owned businesses like BISSELL and Emily's Chocolates, small businesses like Antica Farmacista and Radha Beauty and agriculture-based companies like Sun-Maid and Califia Farms.
How does it work? Think of Alibaba as a massive digital mall. When a U.S. business opens a digital storefront on our platform in China, they gain access to our almost 900 million active Chinese consumers. But we do much more than provide traffic. We provide all the tools to help U.S. businesses build their brands in China to serve local Chinese consumers. This includes fully customizable online storefronts, marketing tools, inventory and management services, as well as translation and logistics.

We also offer innovations like livestream commerce, AR shopping and gamification to help businesses connect with consumers in highly engaging ways. One of our strengths is the deep insights we have into the Chinese consumer, which can be very valuable to U.S. businesses as they tailor and market their products to fit the demands of new Chinese consumers.
Importantly, what makes us different from other e-commerce platforms is that we are a marketplace, not a retailer. This distinction is critical because it means we connect U.S. businesses and their products directly to the Chinese consumer. The business owns the relationships and consumer insights, and has total control over pricing, marketing and merchandising decisions. It also means we are always a partner, and never a competitor to the businesses on our platforms. We will only succeed if the businesses we work with succeed.
These are the important reasons why so many U.S. brands trust us and work with us in the China consumer market. Even direct-to-consumer brands based in the U.S. like Allbirds, Rothy's, Everlane and Senreve partner with us in China. We give them all the advantages of going direct to consumers – control over branding, consumer relationships and all the data and insights – in addition to access to the nearly 900 million consumers on our marketplaces.
According to the U.S-China Business Council, one million jobs in the U.S. are consistently sustained by helping U.S. businesses sell to China. We are proud to be an important part of that U.S. job creation opportunity.

Until recently, the China consumer opportunity would have been out of reach for most U.S. small businesses. That is why we have invested heavily in our Tmall Global platform, which was specifically designed for businesses without a local presence in China to be able to sell cross-border to the Chinese consumer. Over the past several months, Alibaba has seen a continuing flow of American brands starting to sell to China for the first time. More than 100 U.S. businesses have launched on Tmall Global since January 2021.
Take New Jersey skincare brand Nuria Beauty as an example. Josh Ghaim founded Nuria Beauty just two years ago before the pandemic hit. Because of his prior experience at Johnson & Johnson, Ghaim was familiar with Alibaba and knew it could be a great solution for Nuria. In just three months, Nuria had a Tmall Global storefront up and running, and was enjoying steady sales growth. Ghaim expects the China market to grow and become his largest market.

This year, more than 50 percent of all retail sales in China are predicted to take place online—the first time this milestone has been reached globally. The digital economy and massive consumer market in China present big opportunities for Alibaba's U.S. customers.
So when people ask me what Alibaba is doing in America, my answer is simple: We give great American brands, retailers, small businesses and farmers direct access to the Chinese consumer opportunity that can power their growth and success for the long term.
J. Michael Evans
Michael Evans leads and executes Alibaba Group's international strategy for globalizing the company and expanding its businesses outside of China.
Protocol | Workplace
A new survey found that working parents at the VP level are more likely to say they've faced discrimination at work than their lower-level counterparts.
Photo: d3sign/Getty Images
Issie Lapowsky
Issie Lapowsky ( @issielapowsky) is Protocol's chief correspondent, covering the intersection of technology, politics, and national affairs. She also oversees Protocol's fellowship program. Previously, she was a senior writer at Wired, where she covered the 2016 election and the Facebook beat in its aftermath. Prior to that, Issie worked as a staff writer for Inc. magazine, writing about small business and entrepreneurship. She has also worked as an on-air contributor for CBS News and taught a graduate-level course at New York University's Center for Publishing on how tech giants have affected publishing.
The toll COVID-19 has taken on working parents — particularly working moms — is, by now, well-documented. The impact for parents in low-wage jobs has been particularly devastating.
But a new survey, shared exclusively with Protocol, finds that among parents who kept their jobs through the pandemic, people who hold more senior positions are actually more likely to say they faced discrimination at work than their lower-level colleagues.
The survey, conducted by Qualtrics and the online talent marketplace The Boardlist in June, asked 1,225 people over the age of 18 about their work experiences during the pandemic. Overall, 45% of working parents said they'd been discriminated against at work because of their family responsibilities. But that figure was even higher for parents in managerial and VP positions, 54% of whom said they'd experienced discrimination for their familial duties. Only 38% of lower-level employees said the same.
"It's very clear at leadership levels, as you ascend, there's a feeling of backlash, or at a minimum, prejudice for having these responsibilities," said Sukhinder Singh Cassidy, founder and chair of The Boardlist, which helps companies find potential board members who are women and people of color. The survey results, she said, suggest that while it's obvious working parents in general are looking for more flexibility and support, that doesn't become any less true as they climb the corporate ladder.
Of the working parents who said they'd been discriminated against, 43% said they'd received criticism inside the company and 33% said they'd been passed over for a promotion. Others reported having their leadership responsibilities taken away and being passed over for important projects.
The survey also confirmed what has been a long-running theme in research about parenthood during the pandemic: It found that 75% of working moms said they handled the bulk of child care, while just 62% of working men said the same. Some 58% of moms reported having exclusive responsibility for leading their kids' remote learning, compared to 34% of dads.
This imbalance no doubt contributed to the mass exodus of women from the workforce during the height of lockdown restrictions in the U.S. As the country opens back up and administers more vaccines, there are some signs that trend is receding, with women taking more than 50% of new jobs in May. And yet, women's overall labor force participation in June 2021 remained at a 30-year low.
For Cassidy, who has served on the boards of companies like Ericsson, Tripadvisor and Urban Outfitters, all of this amounts to a reminder that as companies work to bring more women — and particularly parents — into the board room and senior positions in their companies, they have to develop a supportive culture to go along with it. "I think it's very important that boards turn their attention to issues of talent, culture and flexibility, which historically has not been part of the board room," she said.
Issie Lapowsky
Issie Lapowsky ( @issielapowsky) is Protocol's chief correspondent, covering the intersection of technology, politics, and national affairs. She also oversees Protocol's fellowship program. Previously, she was a senior writer at Wired, where she covered the 2016 election and the Facebook beat in its aftermath. Prior to that, Issie worked as a staff writer for Inc. magazine, writing about small business and entrepreneurship. She has also worked as an on-air contributor for CBS News and taught a graduate-level course at New York University's Center for Publishing on how tech giants have affected publishing.
Protocol | Enterprise
If it succeeds, the gambit could help support Google Cloud's lofty ambitions in the manufacturing sector.
Photo: Getty Images
Joe Williams
Joe Williams is a senior reporter at Protocol covering enterprise software, including industry giants like Salesforce, Microsoft, IBM and Oracle. He previously covered emerging technology for Business Insider. Joe can be reached at JWilliams@Protocol.com. To share information confidentially, he can also be contacted on a non-work device via Signal (+1-309-265-6120) or JPW53189@protonmail.com.
Alphabet launched a new division Friday called Intrinsic, which will focus on building software for industrial robots, per a blog post. The move plunges the tech giant deeper into a sector that's in the midst of a major wave of digitization.
The goal of Intrinsic is to "give industrial robots the ability to sense, learn, and automatically make adjustments as they're completing tasks, so they work in a wider range of settings and applications," CEO Wendy Tan-White wrote in the post.
That's a laudable mission, but one that will require immense engineering work in order to build a product that can ultimately be deployed relatively easily at an enterprise-grade level, a challenge Tan-White openly admitted lay ahead.
"None of this is realistic or affordable to automate today," she wrote. "This all hints at the potential for Intrinsic's software to radically reduce the time, cost, and complexity required to use industrial robots."
Intrinsic has some heavy hitters on its side to help achieve that goal, including Chief Technology Officer Torsten Kroeger and Martin Haegele, a former winner of the Engelberger Award, which is essentially the Nobel Prize for robotics.
While it's possible to train robots to handle extremely repetitive tasks, those processes begin to break down as those tasks become more complicated. Other tech giants like Nvidia are also trying to improve the capabilities of industrial robots: The chip maker has an AI lab in Seattle that is testing out several different types of robotic systems.
For Alphabet, the software could help propel other parts of the business. Manufacturing has emerged as a key focus for Google Cloud, which recently released its first industry-specific tool: an AI-based visual inspection tool. It also hired sector veterans like former SAP executive Hans Thalbauer and Accenture's Suchitra Bose to help forge deeper partnerships with other software providers and build up its own product suite.
But other cloud vendors, namely Microsoft, also sense the opportunity in further digitizing an industry that has already embraced advanced tech like artificial intelligence. For Microsoft and Google, the industrial segment is attractive because many of the promised innovations of the future — like digital twins and generative design — are going to require huge amounts of data, which means they'll need lots of expensive computing and storage services.
One of Google's biggest differentiators in the market is its AI. The company is world-renowned for the technology; just look at Alphabet's announcement earlier this week that DeepMind would release a huge database of 3D protein structures.
If Intrinsic succeeds, it could give Google Cloud, which currently lags behind AWS and Microsoft in the overall cloud infrastructure sector, a huge presence in a critical market.
Joe Williams
Joe Williams is a senior reporter at Protocol covering enterprise software, including industry giants like Salesforce, Microsoft, IBM and Oracle. He previously covered emerging technology for Business Insider. Joe can be reached at JWilliams@Protocol.com. To share information confidentially, he can also be contacted on a non-work device via Signal (+1-309-265-6120) or JPW53189@protonmail.com.
People
There's more to content moderation than deplatforming.
Image: Twitter
Yonatan Lupu is an associate professor of political science and international affairs at George Washington University. Nicolás Velasquez Hernandez is a lecturer at the Elliott School of International Affairs and a postdoctoral researcher at GW's Institute for Data, Democracy and Politics.
Florida Gov. Ron DeSantis' signing of a bill that penalizes social media companies for deplatforming politicians was yet another salvo in an escalating struggle over the growth and spread of digital disinformation, malicious content and extremist ideology. While Big Tech, world leaders and policymakers — along with many of us in the research community — all recognize the importance of mitigating online and offline harm, agreement on how best to do that is few and far between.
Big tech companies have approached the problem in different ways and with varying degrees of success. Facebook, for example, has had considerable success in containing malicious content by blocking links that lead to domains characterized by disinformation and hateful content, and by removing keywords from its search engine index that link to hate and supremacist movements. Additionally, Facebook and Twitter have both deplatformed producers and purveyors of malicious content and disinformation, including, famously, a former U.S. president.
But these "gatekeeper powers" often put Big Tech squarely in the crosshairs of U.S. politicians like DeSantis and other critics, who argue the platforms are censoring the American people. (Legal scholars have argued otherwise, noting that the right of private companies to remove malicious persons or content from their platforms is itself protected under the First Amendment.)
Although studies have shown that deplatforming, removing content and counter-messaging can effectively slow the spread of misinformation or extremist content, these tactics also come at a cost. Deplatforming is likely to continue raising the ire of critics accusing companies of censorship or political favoritism. Likewise, counter-messaging can be resource-intensive and even counterproductive: Conspiracy theorists, for example, often view counter-messaging as further evidence of their misguided beliefs. Moreover, these methods do not truly contain the growth and spread of malicious content or extremism.
To make matters worse, individuals and groups become increasingly savvy at subverting the moderation efforts of single platforms, and our research shows how malicious content can quickly and easily move between platforms. In fact, by mapping this network of hate communities across multiple platforms, our research team can see how groups exploit the multiverse of online hate. When a platform removes them, extremists often simply regroup on less-moderated platforms like Gab or Telegram and then find ways to reenter the platform from which they were initially removed. This points to a key challenge: Mainstream companies have made great strides in moderating the content on their own platforms, but they cannot control the spread of malicious content on unmoderated platforms, which often seeps back onto their own sites.
Likewise, when we investigate how extremist groups operate online, we see hidden, mathematical patterns in how they grow and evolve. The growth patterns of early online support for the U.S.-based extremist group known as the Boogaloos, for example, mirrored those for the terrorist organization ISIS; both movements' growth over time can be explained by a single shockwave mathematical equation. Though ideologically, culturally and geographically distinct, these two groups nevertheless show remarkable likeness in their digital evolution and "collective chemistry." By understanding how these groups assemble and combine into communities, we can effectively nudge that chemistry in ways that slow their growth or even prevent them from forming in the first place.
These types of system-level insights provide a deeper level of understanding as to how malicious online content spreads, persists and grows. They also point the way forward for social media companies to identify new strategies beyond content removal and counter-messaging to better slow the spread of malicious content, especially during high-stakes moments like a pandemic or social unrest.
For example, our research suggests that platforms could slow the growth of hate communities by intentionally introducing non-malicious, mainstream content onto their pages and crowding out malicious users. They could also modify their platforms to lengthen the paths malicious content would need to travel between hate communities (including those on other platforms) and mainstream groups, thereby slowing its spread and increasing the chance of detection by moderators. Even simple tactics like capping the number of users on extremist pages could be highly effective. One advantage of tactics like these is that their subtlety makes them less likely to draw backlash.
Although companies hoping to protect their secret sauce of success from competitors might be resistant to work together, it's clear that treating their individual platforms like semi-fortified islands is a limited solution. For example, when individual platforms remove malicious content, they understandably are reluctant to disclose details about what they removed, but finding ways to confidentially share such information with each other could greatly reduce time and resources spent on duplicate efforts. This could also prevent reemergence of malicious content elsewhere. Along similar lines, if mainstream platforms can find ways to share information with each other about users and content migrating to them from unmoderated platforms, this could help more quickly sever the connections between mainstream social media and the dark web.
It is asking a lot of huge, profit-driven corporations to cooperate with their direct competitors, but the need to do so is vital. Examples of interplatform coordination to reduce malicious content — such as the Global Alliance for Responsible Media — are encouraging. Through the Alliance, platforms like Facebook and YouTube are working to harmonize best practices and share data to clamp down on hate speech. Another example is the information-sharing platform run by the Global Internet Forum to Counter Terrorism, which allows platforms to identify certain types of malicious content.
In addition to interplatform collaboration, big tech companies would also benefit from greater collaboration with academic researchers, government agencies or other private entities. New perspectives and ways of thinking will ultimately lead to more effective strategies.
Given the sheer effort they expend to connect all of us, Big Tech should remember that they don't have to go it alone.
Get Gaming in your inbox
Understand the $150 billion behemoth gaming industry.
To give you the best possible experience, this site uses cookies. If you continue browsing. you accept our use of cookies. You can review our privacy policy to find out more about the cookies we use.