Source Code: Your daily look at what matters in tech.
To give you the best possible experience, this site uses cookies. If you continue browsing. you accept our use of cookies. You can review our privacy policy to find out more about the cookies we use.
source-code
source code
author
Emily Birnbaum
None
Want your finger on the pulse of everything that's happening in tech? Sign up to get David Pierce's daily newsletter.
64fd3cbe9f
×
Get access to Protocol
Want to better understand the $150 billion gaming industry? Get our newsletter every Tuesday.
Are you keeping up with the latest cloud developments? Get Tom Krazit and Joe Williams' newsletter every Monday and Thursday.
David Wertime and our data-obsessed China team analyze China tech for you. Every Wednesday, with alerts on key stories and research.
Want your finger on the pulse of everything that's happening in tech? Sign up to get Protocol's daily newsletter.
Do you know what's going on in the venture capital and startup world? Get the Pipeline newsletter every Saturday.
Do you know what's coming next up in the world of tech and entertainment? Get Janko Roettgers' newsletter every Thursday.
Hear from Protocol's experts on the biggest questions in tech. Get Braintrust in your inbox every Thursday.
Get access to the Protocol | Fintech newsletter, research, news alerts and events.
Your guide to the new world of work.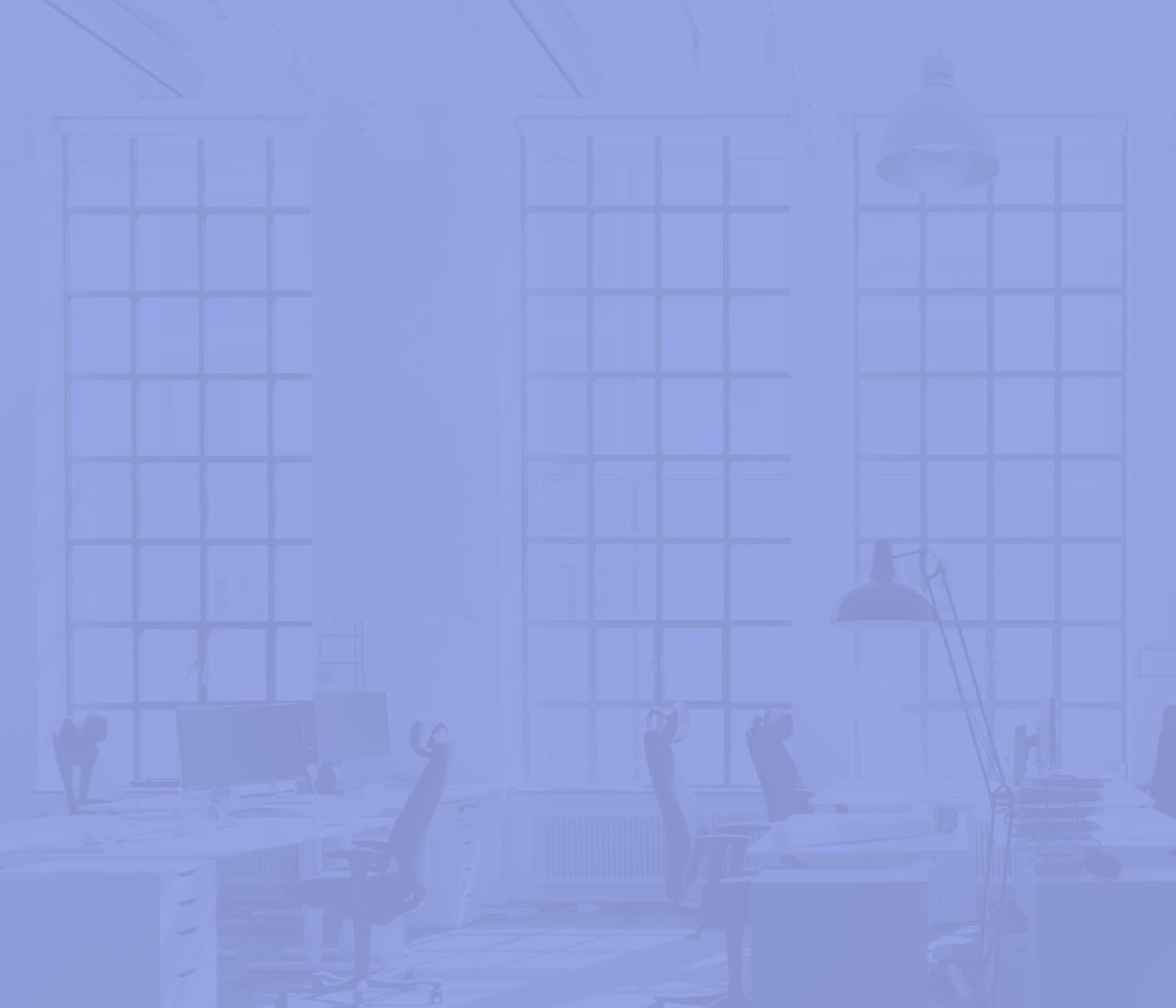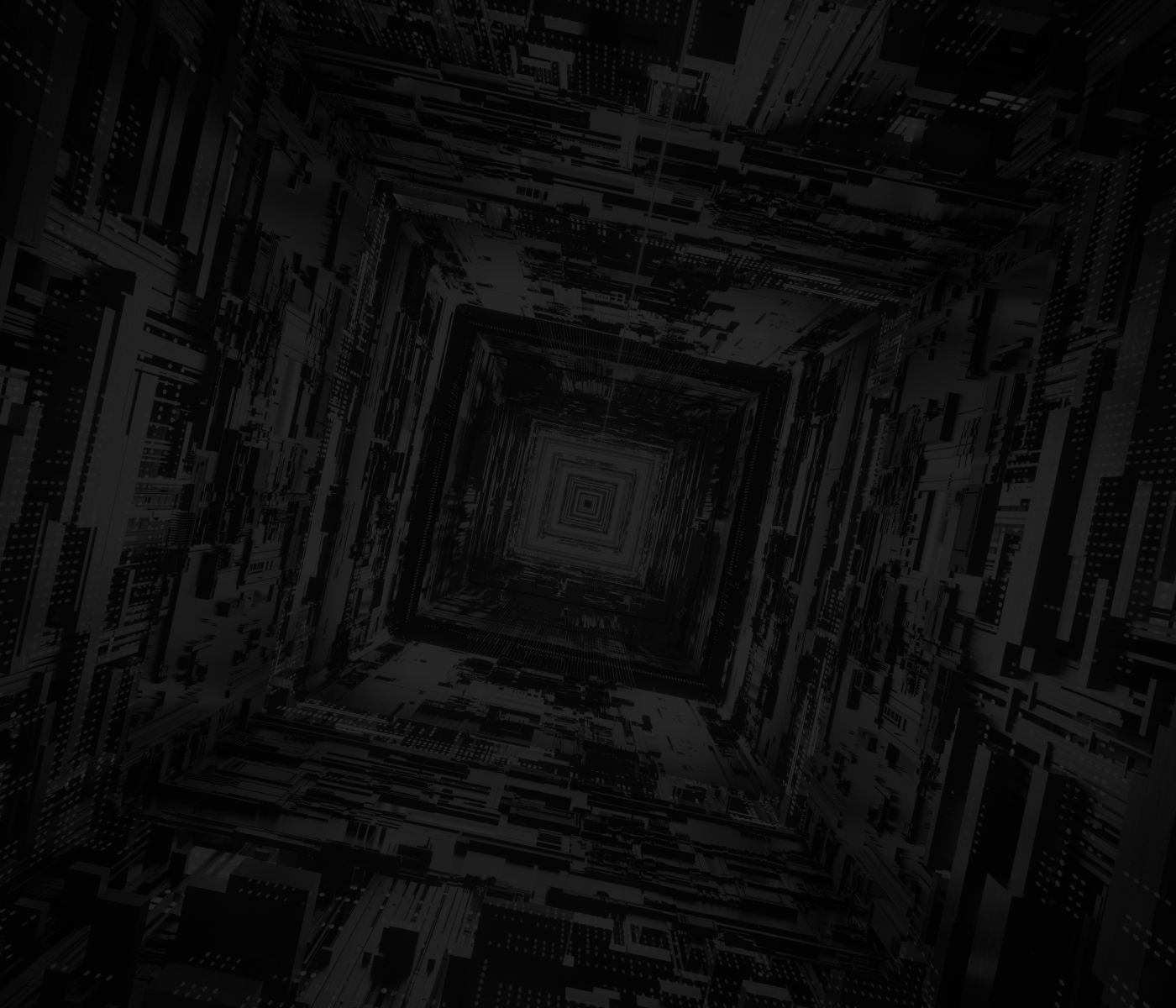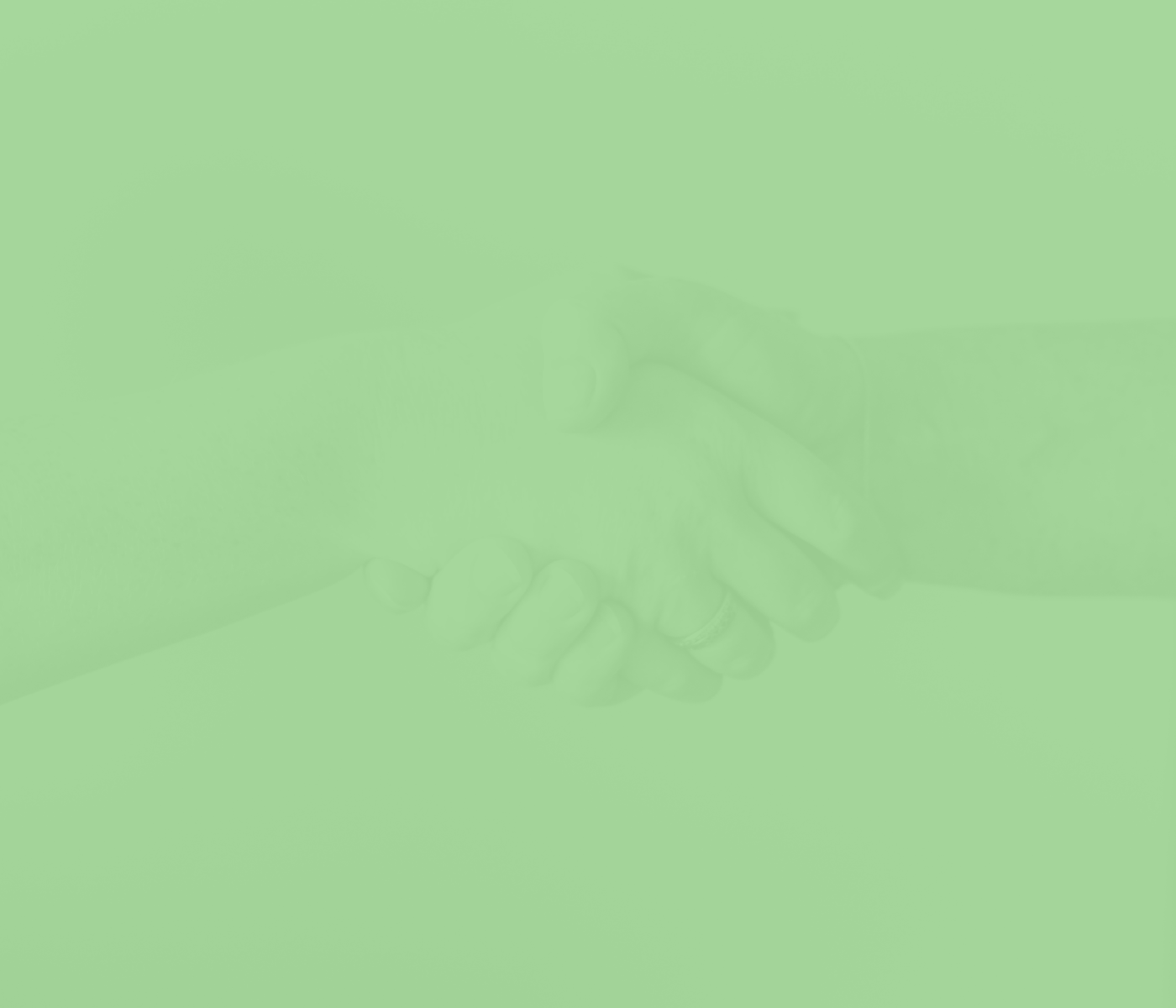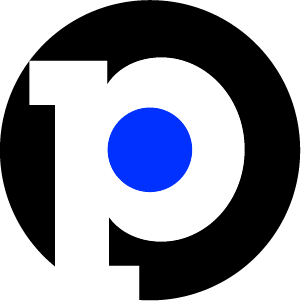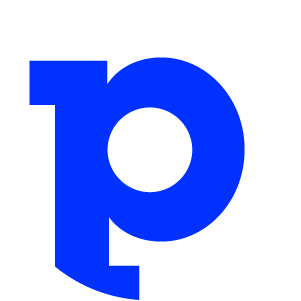 Coverage | Newsletter | Intel | Events
Coverage | Newsletter | Intel
Benjamin Lee, Reddit's general counsel, gets emotional about the potential loss of Section 230 of the Communications Decency Act. He paused for a long time before answering a question about whether he's frustrated over the state of play over the internet's favorite law, which Joe Biden and President Trump both want to repeal. "I apologize, I'm trying to hold back my full emotional weight of how I feel about this, on a certain level," he told Protocol.
Much of the conversation around Section 230 has revolved around the missteps of Facebook, Twitter and Google, which mediate the vast majority of online conversation and regularly draw ire from lawmakers on both sides of the aisle over alleged censorship or mishandling viral misinformation. On Wednesday, Mark Zuckerberg, Jack Dorsey and Sundar Pichai will testify before a Republican-led Senate panel about the future of 230 — and whether their actions have proven that it's time to change the law.
But smaller social media networks like Reddit rely on Section 230, too, and they're afraid that their business models will turn into collateral damage as the government tries to wrangle in the major platforms. Reddit will be watching from the sidelines during the hearing.
Protocol spoke with Lee about what's missing from the Section 230 debate, what reforming the law could mean for competition and why he's optimistic about where we go from here.
This interview has been edited and condensed for clarity.
What do you think is currently missing from the Section 230 debate?
What's missing currently is how important and critical Section 230 is to allowing competition against Big Tech, and encouraging platforms like Reddit to moderate in good faith and ultimately fulfill the promise and potential of the open internet. Section 230 was drafted in this really elegant way to protect not just providers of these services, but users of these services as well.
Section 230 reads, "No provider or user of an interactive computer service shall be treated as the publisher or speaker," so Section 230 protects the decisions of our users, Reddit users, as much as it protects Reddit's decisions themselves. It protects the decisions of our volunteer moderators, it protects the decisions of our users every time they vote on content, it protects their everyday decisions to curate content for our communities and protect their communities from unwanted content. That's something that we wanted to really emphasize in the context of our FCC comment, is how much we work in partnership with our communities of users; we wanted to drive that point home by filing our FCC comment similarly in partnership with one of our communities [r/LGBTQ].
You filed that comment with the r/LGBT community. What does 230 mean to that group?
Reddit has a unique, layered approach to content moderation that resembles our own democracy. We have site-wide content rules that apply to everyone, much akin to our federal laws. But just as we are a United States, a group of state governments, Reddit is a network of communities. Each community has its own volunteer moderation team.
Reddit basically allows every member of a community to vote on content. Voting is important to our democracy; it's just as important to moderation of the content shown to a Reddit community. So we work in partnership with every user on Reddit to protect all of the communities from unwanted content, including protecting communities who are coming together, much like the community highlighted in the FCC comments. These are communities that come together to provide a place, a safe place for authentic conversation. Section 230 basically allows us to do this.
Let's say Section 230 is repealed tomorrow. What would that mean immediately for Reddit?
It would be pretty bad. It's sometimes hard for me to even fully grasp the implications of it because Section 230 was devised at a time when most of the platforms that provided places for people to come together resembled Reddit more than the platforms we see today. Those platforms were put into this dilemma due to existing law that predates 230 — and that law basically rewarded the platforms that did not look for bad content.
If you actually took proactive measures like we did, and if your community took proactive measures like they do, then you were held fully liable for that content. That was the law, and that would become the law if 230 were repealed.
There's some disagreement among experts about this: For the most part, do you think changing the law would result in platforms working harder to remove horrible stuff from their platforms, or would it make the platforms wary of removing any content?
I think the irony of it is they're both correct in the sense the law creates a perverse incentive that pushes you to the far extremes, where on the one hand you either allow everything, you allow the worst type of content on the internet and you have to because that's the best way to avoid liability, or you avoid liability by restricting the amount of content so much that people aren't allowed to say anything actually meaningful or authentic.
These are communities that come together to provide a place, a safe place for authentic conversation. Section 230 basically allows us to do this.
Critics have pointed out that 230 allows platforms to be exempt from state and local criminal laws, even when they're knowingly facilitating illegal activity. Is there room for reform there?
I think the debate regarding the intersection of federal and state law regarding 230 is a complicated one. And I think that there's an opportunity there for some sophisticated thinking regarding how best to alleviate some of the tension there. Section 230 was never devised to protect providers from facilitating criminal conduct; that was never the intent of Section 230, and by and large it doesn't do that. In fact, I think that a lot of the appeals to modify 230 in that context unfortunately end up having the exact opposite consequences, primarily because most of at least what I've seen in this context is so focused on targeting limits to 230 that are premised on companies that moderate very differently than how we moderate.
They're focused on these giant, centrally moderated corporations that have an industrialized model of content moderation. So unfortunately, the sorts of targeted limits they're looking at for Section 230 ironically end up benefiting these largest companies by placing significant burden and cost on smaller companies like us.
Wednesday's congressional hearing will revolve around lawmakers' gripes with Facebook, Twitter and Google. Both sides will argue this is proof it's time to reform 230. Is it frustrating for Reddit to potentially have to face legislative repercussions for the actions of Big Tech?
It's frightening as well as sad. It's just fundamentally unfortunate, as it fails to recognize and appreciate that there are many different approaches to moderation, such as Reddit's approach to community moderation. I apologize, I'm trying to hold back my full emotional weight of how I feel about this, on a certain level. I think that right now, the world really needs a different approach to content moderation. Reddit is one of those approaches; we are really trying hard in a different approach that focuses so much on the community and our communities of users. We need more communities that create belonging.
And these proposals, to a large extent, are really designed in a way that have these large, unintended consequences on these alternative models, and have a real possibility of fundamentally destroying these other approaches. A good example in my mind is the PACT Act, which is so focused on putting process burdens on centrally moderated, large platforms, it ignores the implications on different content moderation approaches. It basically implicitly assumes all moderation decisions are being made by the service provider itself. It doesn't even contemplate that important decisions might be made by users — let alone in our situation, over 99% of the content moderation decisions on Reddit are done by users.
So because of the way that it's focused on these process penalties it imposes on providers, it creates a perverse incentive. Users are better off reporting to Reddit rather than to their own communities. So even something that seems good intentioned like the PACT Act would end up basically undermining and fundamentally, in the long run, destroying our layered moderation approaches. The PACT Act would end up turning us into Facebook.
This hearing will prominently feature Republican lawmakers claiming the major platforms are biased against them. What's your reaction to those anti-conservative bias allegations?

It does frustrate me because I think there's a serious conversation to be had about, for example, algorithmic bias. What can we do better to make what appear to be facially neutral algorithms less biased? That is a reasonable discussion and a reasonable technical discussion. But I feel like it's a nuanced discussion that is lost in this debate right now.
I think there are some hard questions that we need to answer with regards to how best to architect these centrally moderated approaches, but I'm not certain that these debates are the most nuanced way in which to come to a clear direction with regards to how to deal with these sorts of issues.
The PACT Act would end up turning us into Facebook.
After facing years of criticism over the proliferation of hate speech, Reddit recently majorly expanded its rules against hate speech. Hasn't that effort made your model more "centralized"? How does Section 230 play into that?
Section 230 allowed us to do exactly what we're doing right now with regards to hate. Our campaign against hateful content is all built around our partnership with our communities. We literally cowrote our hate policies with consultation with the communities. The tools that we built to help the community and help us hunt down hateful content were all facilitated through Section 230.
Are there any proposals you've seen that you would get behind?
We're always open to approaches that require providers to be thoughtful about issues such as transparency. We're also open to evaluating different ways of approaching 230 that are more mindful of community-based approaches to content moderation and to not end up undermining such alternatives to the dominant social networks today.
Personally I've seen bits and pieces of this in a variety of the different proposals. For example, the transparency pieces I've seen — there are aspects of those that I think are quite realistic and reasonable.
What is Reddit's position on the EARN IT Act?
I mean, child sexual abuse material is already illegal. A provider that mishandles CSAM [child sexual abuse] material is not protected under Section 230. Reddit takes CSAM very, very seriously. And frankly, I think most providers do as well.
I think that if we as a society want to take the issue of CSAM more seriously, there are a variety of other proposals that more realistically address the issue of CSAM [and] provide the enforcement resources. We've highlighted these different materials. EARN IT it doesn't feel like a serious attempt to actually address CSAM. It feels like there's a lot of other issues that are built into EARN IT, other than addressing child safety, and it raises a lot of the issues we've been talking about with regards to Section 230.
Reddit has a reputation of hosting hate speech and bigoted rhetoric that Democrats have said they're concerned about. If it's not Section 230, do you think there are any legislative interventions needed to have the government step in on this?
That's a hard question. I feel that Reddit has struggled with the balance between fighting hate online and balancing it against freedom of expression, just as much as our whole country has tried to struggle with that balance. I feel like especially this year, we've tried to take aggressive steps in that area that move the ball forward with regards to how we want to see our communities evolve.
As to what Congress can do, I feel like that's a harder question. Congress has to always balance what they're capable of doing with regards to hate with the current interpretation of freedom of expression under the First Amendment, so their balance there is one that kind of goes to the balance literally between Congress and the Supreme Court and the rule of law. It's a very, very difficult topic.
What's your response to those who say Reddit's decentralized content moderation model is what has enabled hate to spread in the past — that it put so much in the hands of community moderators who set their own guidelines?
We've learned a lot about how to empower our communities in a way to allow them to grow in a positive direction. But we've also learned a lot about how communities can be weaponized against each other and can be used to undermine the sort of belonging that is fundamental to our mission. And through that, we've — with the support of 230 behind us — been able to empower the right sorts of behaviors within these communities. Fundamentally, it's because 230 protects our ability to try these different approaches.
Realistically, what do you predict will happen to 230 over the next four years — under either administration?
I know some academics have been somewhat vocal about their pessimism about the fate of 230. I am more hopeful. Section 230 is unique in the entire world. What would be super unfortunate is if we end up throwing out 230 in an effort to punish the largest internet players for their perceived or real abuse of their dominance.
Unraveling 230 would basically further ensure that dominance, while undermining the ability of smaller companies like Reddit to challenge that dominance with alternative models of innovation.
You say repealing Section 230 would harm competition because of the cost, right? The major tech companies could afford the barrage of lawsuits it might unleash whereas smaller companies, maybe like Reddit, could not?
No question that there's part of it that's the significant burden and cost placed on smaller competitors. A startup who's trying to innovate in this space won't survive a swath of lawsuits. So that's definitely part of it. But there's also this other part, which is this notion that when [lawmakers] focus on these centrally moderated models, they [unintentionally] create incentives that make other platforms start to resemble these centrally moderated models. And they end up cementing that as the approach, which I don't think is a consequence that either is intended or that, in the long term, we as a society want.
It's funny — I do feel that these discussions are far more nuanced once you're one-on-one with any of the lawmakers and policymakers. So my hope is that eventually this discussion becomes more nuanced than it currently is right now in the public sphere.
Emily Birnbaum
Emily Birnbaum ( @birnbaum_e) is a tech policy reporter with Protocol. Her coverage focuses on the U.S. government's attempts to regulate one of the most powerful industries in the world, with a focus on antitrust, privacy and politics. Previously, she worked as a tech policy reporter with The Hill after spending several months as a breaking news reporter. She is a Bethesda, Maryland native and proud Kenyon College alumna.
Protocol | China
Tech companies fear public outcry as much as they do regulatory crackdowns.
Photo: Susan Fisher Plotner/Getty Images
Shen Lu
Shen Lu is a reporter with Protocol | China. She has spent six years covering China from inside and outside its borders. Previously, she was a fellow at Asia Society's ChinaFile and a Beijing-based producer for CNN. Her writing has appeared in Foreign Policy, The New York Times and POLITICO, among other publications. Shen Lu is a founding member of Chinese Storytellers, a community serving and elevating Chinese professionals in the global media industry.
Two years after Chinese tech workers started a decentralized online protest against grueling overtime work culture, and one year after the plight of delivery workers came under the national spotlight, a chorus of Chinese tech giants have finally made high-profile moves to end the grueling work schedules that many believe have fueled the country's spectacular tech boom — and that many others have criticized as exploitative and cruel.
Over the past two months, at least four Chinese tech giants have announced plans to cancel mandatory overtime; some of the changes are companywide, and others are specific to business units. ByteDance, Kuaishou and Meituan's group-buying platform announced the end of a policy called "Big/Small Week," where a six-day workweek is followed by a more moderate schedule. In early June, a game studio owned by Tencent rolled out a policy that mandated employees punch out at 6 p.m. every Wednesday and take the weekends off.
The recent headline-grabbing announcements have marked the beginning of an era where Chinese tech workers can enjoy weekends off and protections under labor laws. These changes came at a time when Beijing is actively rewriting laws and regulations aimed at curbing powerful tech giants. And they came to fruition after voices in both China and around the globe had challenged the uneven distribution of power and wealth, calling for labor protection in the digital economy.
"Both the [Chinese] government and the [tech] companies would face enormous public pressure if overworked tech workers start another high-profile protest or if poor labor conditions cause another public uproar in the press," Suji Yan, a participant of the anti-996 campaign in 2019 and founder of Shanghai-based blockchain startup Mask Network, told Protocol. "Tech companies now fear public outcry as much as they fear new authoritarian rules." (Suji is a pseudonym.)
The outcry begins
Frustration over working hours has been percolating in China for several years. In March 2019, it bubbled over when a group of Chinese software developers began a campaign against the infamous 996 work culture — a 12-hour, six-day work schedule — and called for improved working conditions. Anonymous activists launched a project hosted on GitHub called 996.ICU, meaning "Work by '996,' sick in ICU."
The 996.ICU GitHub repository lists companies that have adopted 996 work hours and details Chinese labor laws that involuntary or unpaid overtime policies violate, including a provision that caps the total number of monthly overtime hours at 36. It shares a manual instructing workers how to conduct labor arbitration and litigation on their own and instructions on how to petition the government. It also contains an "Anti-996 License," which requires any company that uses software or codes under the license to comply with Chinese labor laws as well as core international labor standards.
The 996.ICU campaign quickly garnered national and international attention, even prompting state news agency Xinhua to run an editorial that called for the overtime system to end. But the campaign didn't sink the notorious practice. Some tech companies told the media they'd take it seriously at the time, while others continued to overwork employees. Alibaba founder Jack Ma shrugged off criticism of 996, calling the ability to work that long for his company "a blessing." A number of Chinese web browsers blocked access to 996.ICU. The anti-996 initiative died down after authorities and companies questioned the initiative's core organizers and participants, Suji Yan, who was one of the drafters of the Anti-996 License, told Protocol.
Also in 2019, Chen Guojiang, a food-delivery worker and activist known better as "Mengzhu," started organizing delivery workers via WeChat. He eventually reached 14,000 workers through 16 WeChat groups, where fellow laborers shared logistics assistance, safety advice and even offered legal consultations. That year, Mengzhu was briefly detained after calling for a work stoppage to protest reduced delivery rates. In February, Mengzhu was detained again; he was charged with "picking quarrels and provoking trouble" and has not been released.
Shifts in regulations and public opinion
What happened in 2019 paved the way for public debates about the rights of tech laborers in China. In September 2020, a long-form investigative article in Renwu magazine on the nearly impossible work conditions of food couriers titled "Delivery Workers, Trapped in the System" went viral, prompting nationwide discussions about the plight of food delivery workers, who were in particularly close touch with consumers and policymakers during the pandemic. The article was "the tipping point" for the general public to become aware and start to question the terrible ways digital laborers are treated, said Julie Yujie Chen, an assistant professor at the University of Toronto who researches digital labor and the platform economy in China. Media coverage of how algorithms and workplace software surveil and control tech workers and gig workers has since become abundant in China's media ecosystem.
In 2021, the tech industry's notorious overtime culture again came under public scrutiny after two employees at Pinduoduo, a Nasdaq-listed ecommerce behemoth, died unexpectedly within a week of each other in late December and early January. One employee collapsed while walking home from work past midnight and died within hours. Shortly after the two high-profile deaths, another Pinduoduo worker, Wang Taixu (an alias), was fired for taking a photo of an ambulance that came to the company's Shanghai headquarters to pick up a worker and uploading it anonymously to Maimai, a LinkedIn-like platform where Chinese tech workers trade gossip and vent. A 15-minute video on Weibo featuring Wang's self-account of his firing and recounting of Pinduoduo's various rules that exploited employees received 2 million likes in January.
2021 marked the beginning of the end to Chinese authorities' "tolerant and cautious" approach to the tech industry. Regulators this year have punished tech behemoths that crush smaller competitors, intrude on consumer privacy and compromise national security with on-site investigations, hefty fines and serious threats to break them up and thwart their IPOs. Just on Monday, seven Chinese central government agencies issued a set of policy guidelines that urge tech companies and local governments to ensure labor rights for gig workers, including paying them at or above the local minimum wage and allowing them to access social security benefits. In this new regulatory environment, it's in the company's best interest to preemptively adopt moderate work policies to avoid massive political backlash.
"[Tech companies] are breaking rules and deploying what they call regulatory arbitrage," Chen said, adding that senior executives at tech companies in charge of government relations are particularly attuned to policy signals. "[It] will surprise me if the recent cancellation or adjustment to the overwork culture has nothing to do with the recent political measures."
Public opinion toward tech giants has also shifted. If the Chinese public found tech behemoths and their iconic founders admirable in 2019, harsh criticism of their accumulation of enormous wealth and power is commonplace in 2021, thanks in part to media exposés and a wave of antitrust crackdowns.
Last year, an arcane academic term "involution" (内卷) swept across the Chinese internet. The term refers to a perverse form of competition, in which companies and individuals turn inward in a scramble for resources, rather than expanding outward with genuine innovation. The tech industry, with its dominant overtime culture, epitomizes involution. Tech workers have responded by slacking off at work, or "touching fish" (摸鱼), as a countermeasure. In 2021, a movement not exclusive to the tech industry called "lie-flat-ism" (躺平主义), meaning dropping out of the rat race, gained so much traction that it attracted censorship across social media.
These days, tech companies have to worry about regulators and the public at the same time. "They could be caught in the crosshairs of the government," Yan said. "Or they could face pressure if people like Wang Taixu strike again. They didn't need to worry about either two years ago."
One big caveat
Company and government policies favorable to tech workers and gig workers are an important step toward protecting their rights, but how they will be implemented or enforced is a different issue. Many tech workers view the announcements of new, moderate work hours with skepticism. Before ByteDance announced it would abolish its overtime schedule, it had sent out a survey to workers. The results showed that a third of the surveyed employees were in favor of canceling the policy, but another third would like to continue working six days a week every other week. Many workers are against the cancelation of the Big/Small Week regime because their pay doubles on the weekends.
"Canceling the Big/Small Week would basically mean a salary cut," a ByteDance employee told Protocol, adding that she is expecting a 10% to 15% hit to her bottom line. And if the companies don't adjust KPIs and workloads based on a regular work schedule, tech workers worry they will just have to work overtime at home without being paid for it.
Activists like Yan are pleased to see their work from two years ago helping bring heavy overtime policies to a formal end in 2021. But they are not entirely satisfied with the result. "We designed the 'Anti-996 License' with the hopes that workers could challenge companies through legal means," Yan said. But the end result, Yan said, seems more like a concession made by tech companies to preclude backlashes than a considered effort to improve welfare. "It's a classic Chinese-style solution."
Shen Lu
Shen Lu is a reporter with Protocol | China. She has spent six years covering China from inside and outside its borders. Previously, she was a fellow at Asia Society's ChinaFile and a Beijing-based producer for CNN. Her writing has appeared in Foreign Policy, The New York Times and POLITICO, among other publications. Shen Lu is a founding member of Chinese Storytellers, a community serving and elevating Chinese professionals in the global media industry.
Caitlin Barnett, Chainanalysis
Caitlin's legal and compliance experience encompasses both cryptocurrency and traditional finance. As Director of Regulation and Compliance at Chainalysis, she helps leading financial institutions strategize and build compliance programs in order to adopt cryptocurrencies and offer new products to their customers. In addition, Caitlin helps facilitate dialogue with regulators and the industry on key policy issues within the cryptocurrency industry.
Over the last year, financial institutions have experienced unprecedented demand from their customers for exposure to cryptocurrency, and we've seen an inflow of institutional dollars driving bitcoin and other cryptocurrencies to record prices. Some banks have already launched cryptocurrency programs, but many more are evaluating the market.
That's why we've created the Crypto Maturity Model: an iterative roadmap for cryptocurrency product rollout, enabling financial institutions to evaluate market opportunities while addressing compliance requirements.
The crypto maturity model
Level 1: Open for business
The first step for banks is to train staff so that they understand which cryptocurrency businesses their customers are most likely to interact with and the varying amounts of risk those businesses would introduce.
Crypto-friendly banks can also begin taking on cryptocurrency businesses as clients. Silvergate Bank became one of the first banks to work with cryptocurrency businesses in 2013 and, since then, has onboarded over 900 cryptocurrency businesses as clients. In 2018, the bank rolled out the Silvergate Exchange Network, which allows institutional investors to buy cryptocurrency assets from several different exchanges. The bank's stock price has risen over 1,500% in the last year as bitcoin and other crypto assets have rallied.
Financial institutions are also now able to offer many more products and services to cryptocurrency firms. We've recently seen banks like Citi, JPMorgan Chase and Goldman Sachs offer M&A services and advise on IPOs. Many cryptocurrency businesses now also need foreign exchange services and more robust global settlement mechanisms.
Banks can tap into a huge opportunity by taking on cryptocurrency businesses as clients, but only if they do it safely. Luckily, risk assessment in cryptocurrency is actually easier than in most other industries due to the inherent transparency of most blockchain-based assets. Unlike with fiat currency, most cryptocurrency transactions are recorded on a public ledger. That means that with the right tools, banks can monitor cryptocurrency businesses' transactions, ensuring every client they take on fits into their desired risk profile.
Banks can tap into a huge opportunity by taking on cryptocurrency businesses as clients, but only if they do it safely.
Level 2: Synthetic cryptocurrency products
Once a financial institution has become comfortable working with cryptocurrency businesses, it may want to help both retail and institutional customers get exposure to cryptocurrency markets. That doesn't mean they have to enable direct trading of cryptocurrency. Instead, they can offer synthetic, cryptocurrency-based investment products that allow customers to capture some of cryptocurrency's upside without setting up custody infrastructure.
Asset management firm BlackRock recently invested in bitcoin futures, a useful way to test the cryptocurrency market and attract potential clients interested in crypto assets. Firms like Grayscale Bitcoin Trust allow investors to trade shares the same way they would any other public asset.
Long considered a possible game changer in the industry, no cryptocurrency ETFs have received SEC approval yet, though Canadian investment firm Purpose Invest recently launched North America's first ever bitcoin ETF. And asset manager VanEck recently launched an alternative ETF that holds shares in cryptocurrency infrastructure providers like exchanges, miners and storage providers.
Level 3: Custodial services
Custodial services represent the biggest chasm for banks to cross in their cryptocurrency journey, and only a few traditional financial institutions have rolled out such offerings.
However, those that have begun work on cryptocurrency custodial services offer a helpful model for others. BNY Mellon announced plans to launch a custodial platform in partnership with Fireblocks, a cryptocurrency custodial services provider, and digital asset custody company Northern Trust and Standard Chartered Bank announced plans to partner on a similar solution called Zodia Custody. Asset manager Fidelity took a different approach, using its early start to build its own custodial platform from scratch.
So far, traditional financial institutions have mostly steered clear of offering custodial services for retail customers, but fintech platforms offer an example of how they might do so. Square launched its cryptocurrency custody solution in 2018 by building its own cryptocurrency custody platform called Subzero, allowing its customers to buy over $4.5 billion worth of cryptocurrency in 2020.
The key lesson: While Square and Fidelity show that it's possible to go it alone, many financial institutions are partnering with companies that already have deep cryptocurrency expertise to launch their custodial services. That allows them to test a radical new offering with fewer resources invested, while also drawing on outside cryptocurrency expertise.
Level 4: Beyond custody
Very few financial institutions have gone beyond custodial services in their adoption of cryptocurrency. Fidelity recently announced plans to provide institutional clients the ability to pledge bitcoin as collateral in DeFi-based loans in partnership with BlockFi.
Payments are another place traditional financial institutions can incorporate cryptocurrency. Visa recently partnered with BlockFi to roll out the first ever credit card to give customers bitcoin rewards on all purchases they make, and has a partnership with Crypto.com to release a debit card that allows customers to use their cryptocurrency holdings for purchases.
Cryptocurrency trading is the next service we expect to see mainstream financial institutions offer. Goldman Sachs has already made some cryptocurrency trading possible for institutional clients through its cryptocurrency trading desk. But with the success of exchanges like Coinbase, we expect financial institutions to offer these services to retail clients as well.
Good times ahead
With cryptocurrency becoming increasingly mainstream, banks are no longer viewing it as money for criminals or looking for ways to ban it. Instead, they're recognizing the ways it can help their customers while driving revenue and trying to incorporate it into their larger strategies.
Want to learn more about how funds move around the cryptocurrency ecosystem? Check out Chainalysis Market Intel for real-time metrics to inform investment decisions and improve your understanding of the industry landscape. Sign up for the Market Intel Report and get our latest data and analysis delivered straight to your inbox every week.
Caitlin Barnett, Chainanalysis
Caitlin's legal and compliance experience encompasses both cryptocurrency and traditional finance. As Director of Regulation and Compliance at Chainalysis, she helps leading financial institutions strategize and build compliance programs in order to adopt cryptocurrencies and offer new products to their customers. In addition, Caitlin helps facilitate dialogue with regulators and the industry on key policy issues within the cryptocurrency industry.
Power
The money and will of Elon Musk are reshaping a tiny Texas city. Its residents are divided on his vision for SpaceX, but their opinion may not matter at all.
Photo: Verónica G. Cárdenas for Protocol
Anna Kramer
Anna Kramer is a reporter at Protocol (Twitter: @ anna_c_kramer, email: akramer@protocol.com), where she writes about labor and workplace issues. Prior to joining the team, she covered tech and small business for the San Francisco Chronicle and privacy for Bloomberg Law. She is a recent graduate of Brown University, where she studied International Relations and Arabic and wrote her senior thesis about surveillance tools and technological development in the Middle East.
In Boca Chica, Texas, the coastal prairie stretches to the horizon on either side of the Gulf of Mexico, an endless sandbar topped with floating greenery, wheeling gulls and whipping gusts of wind.
Far above the sea on a foggy March day, the camera feed on the Starship jerked and then froze on an image of orange flames shooting into the gray. From the ground below, onlookers strained to see through the opaque sky. After a moment of quiet, jagged edges of steel started to rain from the clouds, battering the ground near the oceanside launch pad, ripping through the dunes, sinking deep into the sand and flats.
Yet again, a SpaceX rocket had exploded in a test flight over the empty miles of Boca Chica beach. For the people of Cameron County and the nearby city of Brownsville, the March explosion was the most apocalyptic of several in early 2021. For Elon Musk and SpaceX, it was a normal testing snafu in the necessary process to build a prototype for a rocket that they hope, one day, will carry 100 people to Mars. "A high production rate solves many ills," Musk tweeted at the time. "At least the crater is in the right place!"
SpaceX never replied to Protocol's numerous requests for comment on this story.
The single 20-mile stretch of road to the beach was closed on March 30, the day of the explosion. When the road reopened, the space fanatics who'd flocked to the launch facility at the southernmost tip of Texas swarmed down past the launch pad and over the dunes, searching for their own little memento — a piece of rocket debris.
"People circled back around from the beach and climbed over the dunes," said Stephanie Bilodeau, a conservation biologist who walks the dunes and coastal prairie for her research almost every other day. We had sheltered from the heat and wind in the front seat of her white pickup. In the back, her little dog panted quietly, nestled among the gear Bilodeau uses to count and tag the rare red knots and plovers that nest at the edge of the 91,000-acre wildlife refuge. On one side of our perch, the view stretched unbroken to the ocean; on the other side, the horizon was blocked by newly constructed letters, taller than us, that proclaimed we'd entered "STARBASE."
For SpaceX, cleaning up the debris wasn't a simple matter of loading it onto trucks and driving back to the facility. Driving heavy trucks out onto the flats and ripping out the chunks of steel would only cause more damage. The company had to come up with a way to cut the wreckage into smaller, lighter pieces to remove it.
The company ultimately completed most of the cleanup, but researchers like Bilodeau who work in the Lower Rio Grande Valley National Wildlife Refuge and the local Cameron County residents were furious. The explosion had, at least temporarily, destroyed the delicate ecosystem in the area near the launch. Bilodeau had seen plovers nesting near the launch pad the week before, and now they were gone. A local entomologist was devastated by the destruction posed to the invertebrates that sustain the ecosystem. In certain areas, steel had sunk into the sand every couple of feet.
For Cameron County and Brownsville, Musk's money is a bit like his rockets. The Starship prototype was a gleaming vision for the future of space exploration, but its explosion was devastating to the natural environment. Musk's determination to build a spaceport and town that will one day launch hundreds of people to Mars has brought with it the promise of jobs, economic revitalization and an influx of wealth to one of the poorest and least-connected places in America. But the investment will also bring wealthy outsiders to a culturally vibrant, family-oriented border town that is proud of its history and the people who've lived there for generations, a town full of people skeptical that the money and prestige Musk is offering might be anything more than a poison pill.
SpaceX's investment likely does mean a change in economic status and power for Brownsville. But the money and vision of the world's second-richest man could also upend the culture and values that make Brownsville special to its community, a fear that has riven the people of this usually quiet place.
From afar, only electricity and cars signal that Brownsville hasn't been plucked from the early 20th century. The old stables, yellow brick, stucco, painted general-store signs, the occasional colonnade and elaborately wrought balcony all echo with a kind of faded glory. The ghosts of a place that was home to Spanish colonizers, the last battle of the Civil War and generations of Mexican immigrants remain in the still-standing architecture.
Up close, the picture is a different one. The abandoned downtown storefronts with dusty, off-kilter wigs and broken glass convey the decades since almost anyone could afford to own a local business; the long nearby highway with strip malls, pawn shops and dried-out palm trees suggest the tax dollars are slim. Despite its historic charm, Brownsville is one of the poorest urban areas in the United States.
But statistics on relative poverty and a blighted downtown don't capture the realities of life for the people who grew up there. Resacas — "long forgotten meanders of the Rio Grande" — glimmer in the sun behind houses and cut through the local parks. The bridge to Matamoros, Mexico lingers in the backdrop of daily life, symbolizing both literal and metaphorical ties between Brownsville and its sister city across the Rio Grande. For years, teenagers from Mexico would bike across the bridge to the University of Texas Rio Grande Valley campus that stretches along one side of the city. The Main Street Deli, glitzed up with twinkly lights, ice cream and gleaming booths in the middle of downtown, is the place to see and be seen. Across the block, Dodici Pizza and Wine is one of a few facades oozing polish and charm on the otherwise rough street. Co-owned by Brownsville Mayor Trey Mendez, it's the place the locals go if they want to support the mayor, or at least seem like they do.
When Mendez moved back home to Brownsville to help deal with a family crisis in the mid-2000s, he was just like many other locals, a kid who came back after leaving for a better education. In Brownsville, he built himself a law firm, joined the historical preservation society and co-founded Dodici's. When he decided to run for mayor in 2019, SpaceX was still nothing more than a big-name company settling down 30 minutes outside of town, an interesting but largely irrelevant industrial experiment. His campaign mostly pledged to increase public safety and battle Brownsville's reputation as a place that couldn't move past its economic plight.
When he's photographed, Mendez is almost always wearing a pale collared shirt and slim-fit pants. The day he shakes my hand in City Hall, he looks the mirror image of almost every picture he's ever taken. "A few years ago, people always talked about the potential. Brownsville could be a good city," he said, leaning back into the pale leather couch in his sunlit office, always smiling at least a little bit.
The kids working at the local coffee shops said the same. "When I was young, it felt like a small town with nothing to do," one told me. "We always wanted to drive away."
Trey Mendez, mayor of Brownsville, poses in front of his law offices.Photo: Verónica G. Cárdenas for Protocol
Mendez won the mayoral election by promising to change that perception. But his power to make that happen was nothing compared to the force that was building just 20 miles down the road, almost completely out of his control. Engineers from Florida and California were filling up Brownsville hotels. Trucks loaded with cement and building materials were chugging out of town toward the beach. Just four months after Mendez won the election, Musk hosted an event at the still fairly small SpaceX facility. It was the local population's first real chance to see what had been quietly built on their beach, and Musk's signal to the world that for the first time, SpaceX was planning to get publicly aggressive about pursuing its efforts to build a spaceport to Mars.

Mendez seemed surprised to be asked whether he feels the pressure of being one of the few people with the ability to stand up to all the money and power that comes with SpaceX. "No. Nah. I guess some people are just built differently," he said.
This story doesn't really start in 2012, when SpaceX first started to scope out sites in South Texas for a launch facility. Nor does it start in 2014, when the company received approval from the Federal Aviation Administration for about 12 Falcon Heavy launches (the rockets used to launch low-earth orbit satellites). And not in 2016, when the first tracking antenna was built near Boca Chica Village.
It really starts the moment Musk got up on a stage at the SpaceX facility to introduce the locals to Starship in 2019. The wind gusted into the microphone, the stage was aglow with spotlights. "It's windy out here!" Musk shouted into the microphone. The crowd cheered as the billionaire grinned, turning into the wind to let his black blazer flap open.
It could have been a rock concert, except there has never been a concert in the middle of the national wildlife refuge on the southernmost tip of Texas. Musk could be the pop star, except never before had someone of his wealth and acclaim visited the undeveloped beach on the Gulf of Mexico. Behind him, hulking into the night sky, glittering steel in a straight shot toward the heavens, rested the Starship prototype.
"It's quite windy here. It's tied down well, though!" Musk shouted into the crowd. The gleaming steel was just an early prototype of a rocket that should one day house 100 crew members, but to Musk, it was a symbol of promise.
At some point in 2018, without consulting local government leaders, SpaceX quietly switched course. Instead of launching its Falcon rockets, the company decided to use the South Texas facility for a longer-term project to build both the Starship and the Super Heavy booster that Musk hopes will one day serve as the main transport vehicle for people to live on Mars. Getting people to live on Mars entails years (and likely even decades) of rocket prototypes and launch tests, and likely more explosions over the wildlife refuge. All of those rockets require new fuel, energy and water supplies. The tech necessary to make this happen means SpaceX has to hire hundreds and even thousands of top-tier engineers from the best schools and companies in the country, who will want houses like the ones they could have had in Florida or California, and good schools for their kids. Space ambitions of this scale always end up reshaping the place they're located (see: NASA in Cape Canaveral and Houston).
Starship prototypes are seen near the SpaceX facilities.Photo: Verónica G. Cárdenas for Protocol
When SpaceX changed its plans, Musk only really had to share details with one partner: the FAA. While the Texas state government has some say over how public land is used, all other space and rocket-related activities in the U.S. are monitored only by the FAA, meaning that Cameron County doesn't have official power to tell SpaceX to do — or stop — much of anything.

"In November 2016, we were aware that SpaceX was committed to Falcon heavy launches, once a month for satellites, and that was the extent of it," said county Judge Eddie Treviño Jr. "In 2017-2019, Elon changed gears. Instead of doing Falcon 9, he started developing Starship. It was not anticipated."
Treviño, a former Brownsville mayor and a local kid like Mendez, exudes the kind of warmth, power and confidence you'd expect of a successful small-town Texas politician. He likes to talk football. He's direct. He's not afraid of Musk, but he also knows he's under an immense amount of pressure to represent the needs and desires of people who are now passively watching their lives be transformed by Musk's choices. His role as county judge is an administrative position that positions him as a mayor for everyone who lives in the parts of Cameron County outside the Brownsville city limits.
SpaceX is creeping higher into the sky and farther up the road almost daily.
Musk's presentation that night in 2019 was part of SpaceX's effort to make the people of Cameron County feel that they were invited on the Mars-bound space train that had, practically speaking, left the station years ago. "We're faced with a choice: Which future do we want?" Musk asked the crowd that night. "Are we going to be in many worlds and out among the stars, or in one where we are forever confined to earth? And I say it is the first, and I hope you agree with me."
Like Mendez, Treviño has little choice in what SpaceX will or will not do in Cameron County. The best he can do is play Musk's game and hope he wins."Sometimes lots of money can leave destruction and waste in its path. This business is a dangerous business," he said. But lots of money also means more than 1,500 jobs for skilled tradesmen that didn't exist before (many of whom would otherwise leave Brownsville to find work), and the potential for many more jobs on top of those. Some of Treviño's constituents are thrilled about the higher wages that let them stay closer to home; others are terrified to see a California billionaire taking over the place they see as their birthright.
"I have to get this right because there are so many diverging interests on this project, both for and against," he said. "If we're not getting everything we want, but getting some of what we want — it needs to be better than what we had before. I'm trying to help SpaceX get what they want, not have SpaceX create a blueprint for damaging Cameron County."
Eddie Treviño Jr., county judge, poses in a courtroom at the Cameron County Courthouse.Photo: Verónica G. Cárdenas for Protocol
The domed buildings, the rocket and the cranes on the launch pad are the only structures that break the horizon on the single road from Brownsville to Boca Chica Beach. The complex of rapidly growing structures alongside the boulevard would suit a new dystopian sci-fi franchise perfectly: all gray, white and pointed steel. Security gates prevent drivers from turning even into the parking lot — and guards in tactical gear wait to escort those who might happen to slip through not-so-politely back to the road. Condominiums and the massive "STARBASE" sign, stretching hundreds of feet down the previously untouched road, sprung up over the last few months. The construction has continued so fast that Google Maps can't keep up with the changes. SpaceX is creeping higher into the sky and farther up the road almost daily.
Just past the facility on the road to the beach sits the turnoff to the tiny Boca Chica Village, where a handful of homeowners still live. SpaceX has drawn national attention for making life difficult for the people who remain there and for trying to force out the residents who refused buyouts. The once-small beach village, essentially a Brownsville outpost, is now a deeply unpleasant place to live for some residents, and will only grow more dangerous as SpaceX expands. One of the small houses left in the village, owned by SpaceX, is now Musk's primary residence (he spends most of his time there, and has sold or is in the process of selling all of his other properties).
Beyond the turnoff to the village, the beach road passes within a few hundred feet of the launch pad and rocket, separated only by a low wall and some fencing. On one sweltering, sunny Wednesday in May, Susan Eade and Victor DeAnda Jr. are picking up trash along the dunes with their dog; they go out every week to do the same thing, collecting plastic bottles and rocket debris alike.
A "Boca Chica Village Welcomes You" sign on the road leading to the Boca Chica Village neighborhood, where existing homes and Airstream trailers house SpaceX employees, including Elon Musk.Photos: Verónica G. Cárdenas for Protocol
Eade recently came back to live in Brownsville after more than 45 years away, only to find little change except for a massive construction project on the beach. She's furious that the company is building in the middle of the wildlife refuge. "Even if it was three or four miles down the beach ... It's the middle of a wildlife refuge," she said. "Who allowed that?"

Bilodeau, who works for the Coastal Bend Bays and Estuaries Program, spends long days walking the beach and flats along the road, searching for red knot and plover nests. "At first glance, it looks like a big, desolate area. It doesn't look like much to anybody," she said. "But tidal flats and coastal prairie, the water is wind-driven, you can't find an area like this. I don't even know how to describe how amazing this place is for birds."
Because the birds nest on the ground, their future in the refuge will likely depend on how much SpaceX expands in the area and the size of future rocket tests. The prototype Starship uses three engines, but the final Super Heavy booster for the Starship rocket will one day use more than 30, which could mean far larger explosions than the one that savaged the beach in March. And SpaceX plans to grow far beyond just its rocket. The company wants to expand its solar farm and parking lots and build a natural gas pretreatment facility, a desalination plant and a power plant, in addition to more towers, support buildings and other assorted structures.
Bilodeau's nonprofit isn't the only group upset about the harm already caused by the project. The environmental approvals that originally allowed construction to begin in 2016 were based on the plan to launch a limited number of Falcon rockets. When Musk announced the change in 2018, no serious reassessment was done. In 2019, the FAA then issued a written re-evaluation to its original approval, saying it believed the Starship tests would meet the same environmental criteria as the previous approval. Only in late 2020 did the FAA announce that it would begin a new environmental review of the Starship and Super Heavy plans, all while SpaceX charged ahead with its Starship testing and spaceport construction. When the FAA asked for public comments to shape the new research, a flood of critiques from researchers and locals over the habitat and natural environment flooded in.
A National Wildlife Refuge sign is near the SpaceX facilities in Boca Chica Village, where pelicans fly over its launch pad facilities.Photos: Verónica G. Cárdenas for Protocol
The local Brownsville residents are worried about more than the wildlife refuge. SpaceX closes the road to the beach often and unexpectedly, infuriating them. Many see the beach as part of their Brownsville birthright; it's the place they tell everyone to visit, the place they grew up playing, the place where the Rio Grande opens into the Gulf of Mexico (Boca Chica means "little mouth.") "It's still open to the public, but it doesn't feel like it," Bilodeau said from the perch on the side of the road we'd picked just in case access was blocked that afternoon.
One local nonprofit, called Save RGV, says that the roads have been closed more than 380 hours so far just in 2021, a number far above the 300 hours of road closures the company has permission to use in all of 2021.

"Who gave him permission to take over our beaches?" DeAnda Jr. asked me the next day.
Because the birds nest on the ground, their future in the refuge will likely depend on how much SpaceX expands in the area and the size of future rocket tests.
The road closures aren't all that's making the locals angry; the ongoing construction of a new rocket assembly "integration" tower at the facility never received any approvals. The FAA could force SpaceX to tear down the tower if it violates the new environmental review underway, but Musk has a reputation for doing whatever he feels needs to be done, regardless of the government. He resents the regulatory and government officials that try to slow his work, and he hates plans and designs that take a long time to develop — "If it's long, it's wrong. If it's tight, it's right," he's known for saying.
It's not just the tower or the road closures. Cameron County District Attorney Luis Saenz is accusing the SpaceX armed security guards of preventing the public from turning down two small roads near the complex that, legally, are not private property. The roads are county property, but they've been renamed, built over and closed off by SpaceX guards — the same guards that turned me away during my visits to the complex.
"This was my favorite place to work before all of this happened. Every time it's more stressful," Bilodeau said. "I think a lot of people have just stopped coming here. Sometimes I am just like, is this a lost cause?"
The March day the rocket exploded over the beach was also the day nearly everyone in Brownsville realized that SpaceX would become a part of their personal future.
Just a few weeks earlier, Musk had tweeted that he wanted to turn Boca Chica Beach and Village into an incorporated town called Starbase. Treviño doesn't think a proposal for a proper town has much potential juice; building real infrastructure, like water systems and gas lines, would be incredibly difficult in the remote location, especially given the environmental restrictions. "They haven't done the logistics. The main problem they are going to face is lack of infrastructure," he said. But SpaceX can likely persuade the United States Postal Service to grant the area its own zip code, which will let everyone put Starbase on the mailing address.
"He can call it Starbase, but for everyone who was born and raised down there, that is Boca Chica. It's one of the last pristine, undeveloped beaches," Treviño said.
The drive from SpaceX to the Main Street Deli is 24 miles, but Musk's presence lingers in the local gossip as if his Tesla is always parked around the corner. For many of the older locals, he's bringing the kind of change to their peaceful beach town that they never wanted to see. For the high school girls working the counter at the deli, in the last year there had been so much change so quickly that, for the first time, they don't feel the desperate need to "get out" at the first possible chance. "I don't know how things will be a year from now. Things are changing so fast. It's so exciting," one of them told me.
24 hours after the rocket explosion, Musk tweeted that he would be gifting $30 million to Brownsville: $10 million would go to revitalize the downtown area, and another $20 million to the county school district.
The University of Texas Rio Grande Valley, UTRGV, Stargate building in the SpaceX facilities.Photo: Verónica G. Cárdenas for Protocol
The news caused an absolute sensation, driving locals further into their "pro" and "anti" SpaceX camps. The town's local Twitter feed was bombarded with angry people, furious that Brownsville was letting itself be bought by a billionaire. "I've never seen a city kiss ass on this level," one resident wrote. "Imagine how much good would come to our people if Elon Musk actually paid taxes," wrote another.

"I don't agree with them being upset," said Maria Rentrop, a Mendez staffer who helps manage the town's Twitter and had to deal with the backlash. "It's good for us."
Mendez wasn't exactly ready with a quick answer for the angry or the excited: The news of the gift had come as a complete surprise. Mendez hasn't even ever met Musk, and the donation didn't come with an invitation to change that.
Mendez is not the kind of man to let that bother him. He explained that he's a lawyer and a businessman. He's eager for the potential that comes with SpaceX's growth. "It's what you do with that," he said. "Brownsville could be a good city. It's grown way more than I could have anticipated. It's an opportunity to take advantage of what we have in Brownsville. Really be accommodating."
He's sanguine about Brownsville becoming a space town. "What they want for Brownsville and what I want for Brownsville are the same thing — to make it a place where people want to live."
But many of the people who grew up and stayed in the town all of their lives resent the idea that Brownsville isn't already a good place to live. Sure, the desolate shopfronts and buildings reduced to rubble aren't exactly pleasant to look at, but a good life is more than a couple of empty buildings.
"Whenever you see a rocket explode, it's a concern."
"They tell us that you should be so grateful that Elon Musk chose you all. But are we?" Jackie, a local artist, asked. "This is trying to turn Brownsvile into something it's not. How do you do this without getting rid of all the people who can barely afford to live here?"
"How are we supposed to trust Musk when he already broke the rules by the beach? I wish they would answer our questions. I thought we were supposed to vote," DeAnda Jr., the man who picks up trash with Eade every week, asked.
"Sure, there are some concerns. I'm not going to say there aren't concerns," Mendez said. "Whenever you see a rocket explode, it's a concern. But as far as the community goes, it's not just the higher wages; it raises everyone. Whenever you grow so quickly like this, it becomes difficult to plan for. For people already here, I don't see why they won't be able to afford it." He cited two new efforts to build affordable housing in the downtown area, and then changed the subject back to the potential for positive growth.
"We lose a lot of good people to other cities. We're trying to build a city they want to come back to," he said.
Eade vacillates between anger and hope. "I can see both sides of it. I came back after 45 years and Brownsville is just the same. No revitalization at all. I hope they do something good with the money," she said.
One month after the explosion and Musk's surprise financial gift, what felt like half of Brownsville descended on an old stable a few blocks north of City Hall. The wide cement ground floor, usually empty, was filled with paintings of rockets and crowded with chattering people. The stairs to the second floor of the newly opened Livery Gallery led to more photos in the wide, window-lit space, capturing the Starship's evolution from that fateful night in 2019 to the explosion at the end of March, all taken by local amateur photographers. Presiding over it all, the painted face of Musk grinned into the distance on the neighboring building, his head larger than the people crowded underneath him. "BOCA CHICA TO MARS" proclaimed the letters atop his hair.
People fixed Starbase stickers to their phone cases and took selfies with Musk's face. The art gallery opening was a smashing success. The events of the previous two months had made SpaceX important to more than just the local enthusiasts; everyone in town wanted to see and understand what the company was doing.
And when it ended, the mural remained, suddenly an iconic destination. The painting was originally nothing more than an accident (the gallery owner never even approved the design), and now it is one of the must-see sites in downtown Brownsville, surrounded by and on top of abandoned storefronts.
"Boca Chica to Mars" is now one of those phrases that will linger as part of the city's identity. When Musk chose Cameron County, he changed its future irrevocably, even if it was, at first, an accident.
"He can call it Starbase, but for everyone who was born and raised down there, that is Boca Chica."
Treviño doesn't wish he could turn back the clock. "I'm not going to doubt Elon or his goal or his motivation. If it creates jobs, that should be something that we are all wanting," he said.
And Mendez? He loves what's happened. He and his city government have fully embraced the idea that, from now on, Brownsville should be a space town: the next Houston or Cape Canaveral.
Mendez's government has done some small, practical things to create the "space industry" vibe, like persuading the Space Channel to relocate to the city from California and helping venture capitalists establish ties to local space startups. The town is situated in one of the few geographical places on Earth ideal for rocket launches (about 750 miles from the Blue Origin launch site in West Texas, but similarly situated relative to the equator), meaning SpaceX is not the only rocket company interested in setting up shop. "We are getting a lot of interest from space companies," Mendez said. "We're well-positioned globally for the science of rockets and launching, so it's up to us to really be able to sell the city, and sell to the community."
Brownsville also has a shiny new airport, empty except for customs equipment and security machines still wrapped in plastic, anticipating an influx of workers and tourists. SpaceX has promised to donate one of the Starship rocket wings for an airport monument, and the road that wraps around it has been renamed Starship Road.
The children growing up in Brownsville and Cameron County today are growing up surrounded by space. Driving down to watch the SpaceX launches may be the biggest events they'll ever witness. Many of their toys are space-themed. Their high school field trips and extracurriculars will involve partnerships with SpaceX. "When they talk about space in school, you can drive the kids to the launch area. They get to see it in front of their eyes," one local mother said.
SpaceX facilities.Photo: Verónica G. Cárdenas for Protocol
Hundreds of engineers have been recruited to live in Boca Chica and the surrounding area. Florida and California natives have filled up the hotels and bought up all of the local properties, pushing property values up. Commercial lots near the SpaceX facility have more than doubled in value over the last few years.

The FAA's upcoming environmental review might require the company to make some contingency plans for the harms it could cause to the local environment and community, but Musk has proven he has little interest in letting his project slow down. Angry locals have no real recourse or power, and most of them don't know that almost all of the authority to stop Musk rests with state and government agencies, not their local officials.
"To me, it feels silly. It just feels like a waste of time. We should just focus on fixing our planet a bit more," Bilodeau said. "Why are we focusing on sending people to Mars?"
But stepping off the tiny plane from Dallas, you can smell the inevitable change in the upturned soil across the airport and hear it in the squeaking of sneakers across gleaming new floors. Walking into the airport to leave, the last thing you see is the sign proclaiming "Starship Road." Regardless of how the locals might feel, there's no stopping SpaceX now.
Anna Kramer
Anna Kramer is a reporter at Protocol (Twitter: @ anna_c_kramer, email: akramer@protocol.com), where she writes about labor and workplace issues. Prior to joining the team, she covered tech and small business for the San Francisco Chronicle and privacy for Bloomberg Law. She is a recent graduate of Brown University, where she studied International Relations and Arabic and wrote her senior thesis about surveillance tools and technological development in the Middle East.
People
More options, more proactive protections, fewer one-size-fits-all answers for being a person on the internet.
Image: Alexander Shatov/Unsplash
David Pierce
David Pierce ( @pierce) is Protocol's editor at large. Prior to joining Protocol, he was a columnist at The Wall Street Journal, a senior writer with Wired, and deputy editor at The Verge. He owns all the phones.
Social media companies used to see themselves as open squares, places where everyone could be together in beautiful, skipping-arm-in-arm harmony. But that's not the vision anymore.
Now, Facebook and others are going private. They're trying to rebuild around small groups and messaging. They're also trying to figure out how to build platforms that work for everyone, that don't try to apply the same set of rules to billions of people around the world, that bring everyone together but on each user's terms. It's tricky.
The best indicator of where it's all headed? Young people. Social companies are racing to find ways to protect underage people on their apps, and much of what works for teens will likely end up rolling out to the rest of the platform.
Facebook announced Tuesday that new users under 16 (or 18 in some places) will have their Instagram accounts made private by default. For underage users who already have a public account, Instagram will now show a pop-up explaining how to go private. And there are more privacy settings coming, the company said.
It'll also be harder for "potentially suspicious accounts" to find and follow accounts run by younger users. Facebook said it's looking at signals like whether accounts have been blocked by other young users, and keeping them away from young people's accounts.
And advertisers will get a much less targeted look at these young users, too. They can still reach young users, but not based on their web activity or interests.
Facebook's still planning to build its controversial app just for kids, by the way. But it's pretty clear that it's never going to be able to keep them off the main apps entirely.
Facebook's following TikTok's lead in setting accounts private by default and in taking steps toward cordoning those users off from the rest of the platform. "We are creating an additional buffer around young people," Instagram's Karina Newton told NBC News.
It's all about options. Giving users options has been frowned upon for years. The logic was simple enough: Most people won't change their default settings anyway, so the onus is on the product to get things right automatically. More algorithms, fewer settings. Less friction! Now, people are being given more choices and more tools with which to decide their experience.
Defaults do still matter, though. Instagram said that in early testing, 80% of new underage users kept their accounts private, even though the "Public" button is just a tap away.
And on TikTok, most young users are by default sharing with their "Friends" — meaning only people they follow who follow them back — and video downloads are turned off.
Everybody's learning from Snapchat, too, which continues to grow like crazy in part because it's a fundamentally private experience that users create for themselves, rather than having a giant mass of people thrust at them as soon as they log in.
As ever, execution will be the challenge here. Facebook acknowledged it's still trying to figure out the right way to verify people's age — because there's not much to stop new ones from just, you know, lying — and often, by the time someone reports a rule break, it's already too late. The only option for the platforms is to be more proactive and more careful. Doing that with young users is an obvious choice, because the stakes are so high and the relative business hit fairly low, but it'll be equally important and much harder to make the same decisions for the broader user base.
But whether it was Twitter serving the "Are you sure you want to share this article you haven't read?" pop-up or some of these privacy-focused tools that let people choose who can reach or read them, the focus has clearly shifted away from building the One Perfect System to letting users build it for themselves. At the scale at which these companies operate, that's the only way it's ever going to work.
David Pierce
David Pierce ( @pierce) is Protocol's editor at large. Prior to joining Protocol, he was a columnist at The Wall Street Journal, a senior writer with Wired, and deputy editor at The Verge. He owns all the phones.
Power
Cap tables are fundamental to startups. So 10 law firms and startup software vendors are teaming up to standardize what they tell you about investors' stakes.
Illustration: Protocol
Biz Carson
Biz Carson ( @bizcarson) is a San Francisco-based reporter at Protocol, covering Silicon Valley with a focus on startups and venture capital. Previously, she reported for Forbes and was co-editor of Forbes Next Billion-Dollar Startups list. Before that, she worked for Business Insider, Gigaom, and Wired and started her career as a newspaper designer for Gannett.
Behind every startup, there's a cap table. Startups have to start keeping track of who owns what, from the moment they're created, to fundraising from venture capitalists, to an eventual IPO or acquisition.
"Everything that happens that is a sexy thing that's important to the tech world, it really is something having to do with the cap table," said David Wang, chief innovation officer at the Wilson Sonsini Goodrich & Rosati law firm.
It's a fundamental task for every company to keep their capitalization table records, or cap table for short. But there's been no standard of how to maintain one, with startups relying on a combination of spreadsheets, law firms and stock management companies to keep track of it all — at least, until now.
On Tuesday, 10 of Silicon Valley's leading law firms and startup software vendors are unveiling a new group seeking to create an open-data format for cap tables. The goal of the Open Cap Table Coalition is to make it easier for startups to manage their cap table by increasing data portability and interoperability between all of the stakeholders in the tech ecosystem, from the law firms to the software vendors to the startups themselves.
The coalition includes software providers LTSE Software, Carta and Morgan Stanley's Shareworks, alongside a who's-who list of tech law firms: Gunderson Dettmer, Latham & Watkins, Orrick Herrington & Sutcliffe, Cooley, Fenwick & West, Goodwin Procter and the aforementioned Wilson Sonsini.
"The friction is really huge, and the lack of standardization makes it even worse," said Tiho Bajic, CEO of LTSE Software. It was a problem that had been weighing on Bajic for a few years before he started to seriously recruit members around the end of 2020 to form the coalition, with a goal of creating an open format for cap-table data.
There's never been a standard way to track cap-table information, so startups have always managed their own cap tables in different ways. Smaller companies may just start with a spreadsheet or pay their lawyers to keep track of it. There's also been a surge of startup software vendors founded to address cap table management, including members of the coalition like Carta and Shareworks. Moving a company's data from, say, a law firm to a software provider only gets harder the larger a company grows.
"As a startup company moves through the life cycle, and as they get to the later stage, their cap table becomes a lot more complex. There are a lot of shareholders, a lot of options, potentially warrant holders, and frankly it can get just quite lengthy," said Joe Green of Gunderson Dettmer, an Open Cap Table Coalition member. "It can become a really heavy lift if they decide to switch cap table software vendors with, essentially, a lot of manual data entry, opportunities for mistakes and a lot of kind of tedious work that has to go into actually making that kind of transition happen."
The current pace of startup fundraising has only made the headache more profound. 2021 has been a record-breaking year in terms of funding, with firms like Tiger Global doing more than 120 deals in the first half alone. For each of those deals, the cap table needs to be updated.
The speed of deals and the disparate ways of tracking the information put an extra burden, too, on the legal firms, which have to track down all of the funding documents and legal contracts to understand who owns how much stock and whether they have special provisions. The inefficiency can be costly for startups who end up footing the legal bills — or could even delay a deal from closing.
"We've all had this problem of making sure that our clients are being served properly, but then you have these inconsistent approaches from different tech companies, and they're not necessarily wrong, they're just very different," said Wilson Sonsini's Wang. "So in a more digital world where all of this information needs to be ingested and move very quickly and potentially utilized for other applications, it just became more and more urgent to have a single, unified approach for everybody in the ecosystem."
Wilson Sonsini and Morgan Stanley struck a deal in February to exchange data between the law firm's proprietary cap-table tracking system and the bank's Shareworks software unit. But the coalition, in theory, makes such one-off data dealmaking unnecessary.
The rise of secondary rounds, where people are buying stock from existing shareholders rather than the company, has also contributed to the chaos. Morgan Stanley's Shareworks saw over $7 billion in secondary transactions on its platform since 2020, said Kevin Swan, co-head of global private markets for Shareworks. It's easy when it's done all inside an existing cap-table management system like Shareworks, but if it happens through a different vendor, there's a lot of additional friction to export the existing info, do the transaction, then input in the new cap-table information and make sure it's verified.
Then there's the unspoken secret that many of the cap tables end up with errors as a result in the back and forth.
"Whether your startup is using a spreadsheet or you're using a software vendor or platform, or you're relying on your law firm to do it, there's often errors in it, and reconciliations happen during every funding round, because ultimately the source of truth is in a legal document," Swan said.
The goal with the Open Cap Table Coalition is to avoid that extra friction and make the data portable, so that the cap table information can be transported easily between lawyers, startups, investors and software platforms and easily read by all of them. Swan sees a future where as part of the closing docs, a startup's lawyers would also attach an Open Cap Table data file so everyone has the same source of truth.
The coalition is still looking for input from the venture community in particular, and then it's going to have to figure out how to reach critical mass in the startup industry so that OCT becomes the standard for every new startup.
But it's achieved the first critical hurdle of getting everyone to agree it's a problem, and be united with the same goals on how to solve it. For Wilson Sonsini's Wang, getting 10 of the biggest law fims and competing software providers to agree on anything (even that the sky is blue) is a difficult thing, but he marvels that it's come together on this. After all, if it works, it's fewer billable hours for law firms and less vendor lock-in for the software providers. But all of the 10 firms and companies involved have agreed that there's greater value in improving efficiency and interoperability for their startup customers.
"I really think that this has the potential, and I'm going to do my work to make it happen, to be a generational change in terms of how this industry works," Wang said. "And I think that the impact is going to be significant."
Biz Carson
Biz Carson ( @bizcarson) is a San Francisco-based reporter at Protocol, covering Silicon Valley with a focus on startups and venture capital. Previously, she reported for Forbes and was co-editor of Forbes Next Billion-Dollar Startups list. Before that, she worked for Business Insider, Gigaom, and Wired and started her career as a newspaper designer for Gannett.
Get Source Code in your inbox
To give you the best possible experience, this site uses cookies. If you continue browsing. you accept our use of cookies. You can review our privacy policy to find out more about the cookies we use.