Photo: Pexel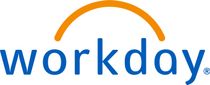 WORKDAY
Sponsored Content
The Workforce of Tomorrow Requires Better Tools Today
April 9, 2020
Now more than ever, the world of work is changing. The rapid transformation resulting from the coronavirus (COVID-19) has affected every part of society dramatically, especially the workforce. At the same time, other, longer-term developments are also impacting the world of work. Cloud computing's intersection with big data is unleashing the powerful potential of artificial intelligence (AI) and machine learning (ML) to reshape how work gets done. The combination of new technology and an unprecedented global pandemic foretells a world of work that's changing faster than any of us could have imagined.
Driven by both factors – technology innovation and the global public health response to COVID-19 – the economy's workplace transformation is accelerating rapidly. Tasks performed by workers are evolving daily, and while some jobs will be displaced entirely, many new roles will also be created. As this trend continues, mid and late-career workers – as well as those skilled through non-traditional backgrounds – will be particularly at-risk, given they are less likely to return to school or complete programs that require substantial time out of the workforce. Similarly, employers will continue to wrestle with a growing skills gap as they struggle to find qualified workers to fill emerging roles. At the same time, historical workforce development efforts are simply not equipped to meet the new needs and challenges of today's workforce.
Ensuring workers and employers have the tools and agility to navigate these changes is one of the defining public policy issues of our time. We know that agility is spurred by a people-centered culture that supports rapid learning and fast decision-making cycles, enabled by technology.[1] Put simply: data-driven technologies – like AI and ML – can enhance agility and inform better decision making.
As a society, we have only started to scratch the surface when it comes to understanding the full potential of AI and ML. Among other things, ML can now recognize and respond to human speech, identify complex images (such as human features), steer cars and trucks, assist with medical diagnoses and surgical procedures, and translate languages. It offers the unique capability of determining critical patterns within large data sets and provides predictions that assist in decision-making. By leveraging AI and ML, we can use the technology to help mitigate workforce impacts and provide workers and employers with the tools they need to navigate rapid changes in work.
By leveraging AI and ML, we can use the technology to help mitigate workforce impacts and provide workers and employers with the tools they need to navigate rapid changes in work.
Here's how we act now:

Enable Skills-Based Success
Today, we struggle with a Babel-like language of skills. Sometimes, we have multiple words that are all used to describe a particular skill. Other times vastly different skills are described with the same words. This lack of consistency makes it difficult for employers to identify workers who offer the skills needed to fill open roles, while workers struggle to understand which skills they should develop to advance their careers. Fortunately, AI and ML can process massive amounts of data associated with occupational roles and responsibilities and develop skills ontologies. Those ontologies in turn can be used to develop skills-driven inventories that offer three important benefits to the entire workforce, including: a meaningful way to organize labor market information; enabling employers with a tool that better aligns skills with opportunity; and an improved approach to surfacing opportunities for workers that may have otherwise been overlooked. Likewise, an AI-enabled skills language allows workers to see which skills are needed for particular roles and prioritize their efforts, time, and resources accordingly.
Focusing Reskilling Efforts
When both businesses and governments use AI/ML tools to see emerging skills gaps – in real-time – they will be able to refocus reskilling efforts dynamically. Employers will play a primary role in providing on-the-job skills development as they strive to enable agile workforces. While workers will need opportunities to gain new skills, the pace of change will render traditional skill development approaches ill-suited to serve as their sole solution. The ability to target skills development efforts to those that are (or will soon be) in-demand, is critical to ensuring that workers' efforts to gain new skills today are aligned with what's needed for the jobs of tomorrow.
Enabled by Digital, Verified Credentials
Digital technology has also made it possible to provide at-scale verified digital credentials for demonstrated skills, capabilities, and experiences; particularly those that are recently acquired. Conventional paper-based credentials often pose a hurdle to proving skills, given the time and effort needed to issue and confirm them. A workforce that offers an interoperable approach to verified digital credentials – where they are issued and accepted broadly throughout the economy – will provide workers confidence their reskilling efforts will be recognized. Digital credentials also offer employers a tool to drive skills-based hiring, lowering the barrier to entry for workers without traditional educational paths and enabling more responsive hiring as new jobs emerge.
Backed by Blockchain
When coupled with blockchain technology and the reach of mobile devices, digital credentialing will offer workers individual control over their own credentials and sharing their work history. Widespread adoption of blockchain-enabled verified credentials, managed directly via a mobile wallet application, will help enable workers to move seamlessly through the economy and allow them to apply their skills wherever opportunities arise. This increased mobility will help expand employment opportunities and put workers in control of their own careers.
Already, the private sector has taken steps to focus on skills, drive meaningful reskilling efforts, enable blockchain-based digital credentials, and increase worker mobility. But, industry cannot do it alone. Successfully meeting the challenges of enabling workforce transformation requires a partnership between public and private stakeholders.
The role for government centers on deriving better data sets, enabling better credential interoperability, and creating better reskilling incentives.
The role for government centers on deriving better data sets, enabling better credential interoperability, and creating better reskilling incentives.
Here's what governments can do:
Deriving Better Data Sets
Private sector reskilling efforts will work best when supported by government-sponsored data that identifies real-time, economy-wide trends in employment. For example, the Department of Labor's O*NET Program is a useful survey tool providing occupational information, but additional steps should be taken to improve the workforce survey data collected. Policymakers can help by leveraging technology to expand the survey of employers and occupations – giving it a more comprehensive, economy-wide focus – while reducing the time it takes to collect and analyze information. In addition, the Department of Labor should develop an open data infrastructure that enables broader data sharing and potential pooling of other existing data sources.
Enabling Credential Interoperability
While employers seek to expand and implement digital credentialing systems, governments can play an important role in modernizing credentials as well. Currently, within the U.S. government, there is growing interest in blockchain-enabled credentials within various administrative components and departments. As that interest grows, government entities should encourage open standards and interoperability within the credentials systems with which they seek to engage. And, given the growing importance of credentials, policymakers should promote and encourage accreditation measures for non-degree educational programs that will be included in digital credential systems.
Creating Better Reskilling Incentives
Finally, governments should encourage employers' reskilling programs by providing strong incentives – such as tax incentives and grant-matching programs – to support employer-led training and skills acquisition programs, particularly given the potential impact COVID-19 may have on employment. After all, given the rapid pace of change and business-critical nature of keeping a close pulse on the emerging skills they'll need to succeed, employers are best positioned to play an outsized role in new skills development.
...Employers are best positioned to play an outsized role in new skills development.
As we look ahead, the only constant we can count on is the accelerating pace of change. The next technological revolution is well on its way, and when coupled with the recent, and potentially lasting impacts of COVID-19, we know continued change is imminent and its potential to drive shifts in the labor market are both drastic and generational in scale. The workforce challenges of tomorrow demand that we take action today to develop tools needed for the future. With the right combination of worker-focused technology, consistent private sector engagement, and smart public policy, we can look forward to increased economic growth, expanded employment opportunities, and enhanced workforce agility to support, protect, and prepare an inclusive and thriving workforce of the future.
[1]https://www.mckinsey.com/~/media/McKinsey/Business%20Functions/Organization/Our%20Insights/The%20five%20trademarks%20of%20agile%20organizations/The-five-trademarks-of-agile-organizations.ashx