Source Code: Your daily look at what matters in tech.
To give you the best possible experience, this site uses cookies. If you continue browsing. you accept our use of cookies. You can review our privacy policy to find out more about the cookies we use.
next-up
next up
author
Janko Roettgers
None
Do you know what's coming up next in the world of tech and entertainment? Get Janko Roettgers' newsletter every Thursday.
9147dfd6b1
×
Get access to Protocol
Want to better understand the $150 billion gaming industry? Get our newsletter every Tuesday.
Are you keeping up with the latest cloud developments? Get Tom Krazit and Joe Williams' newsletter every Monday and Thursday.
David Wertime and our data-obsessed China team analyze China tech for you. Every Wednesday, with alerts on key stories and research.
Want your finger on the pulse of everything that's happening in tech? Sign up to get Protocol's daily newsletter.
Do you know what's going on in the venture capital and startup world? Get the Pipeline newsletter every Saturday.
Do you know what's coming next up in the world of tech and entertainment? Get Janko Roettgers' newsletter every Thursday.
Hear from Protocol's experts on the biggest questions in tech. Get Braintrust in your inbox every Thursday.
Get access to the Protocol | Fintech newsletter, research, news alerts and events.
Your guide to the new world of work.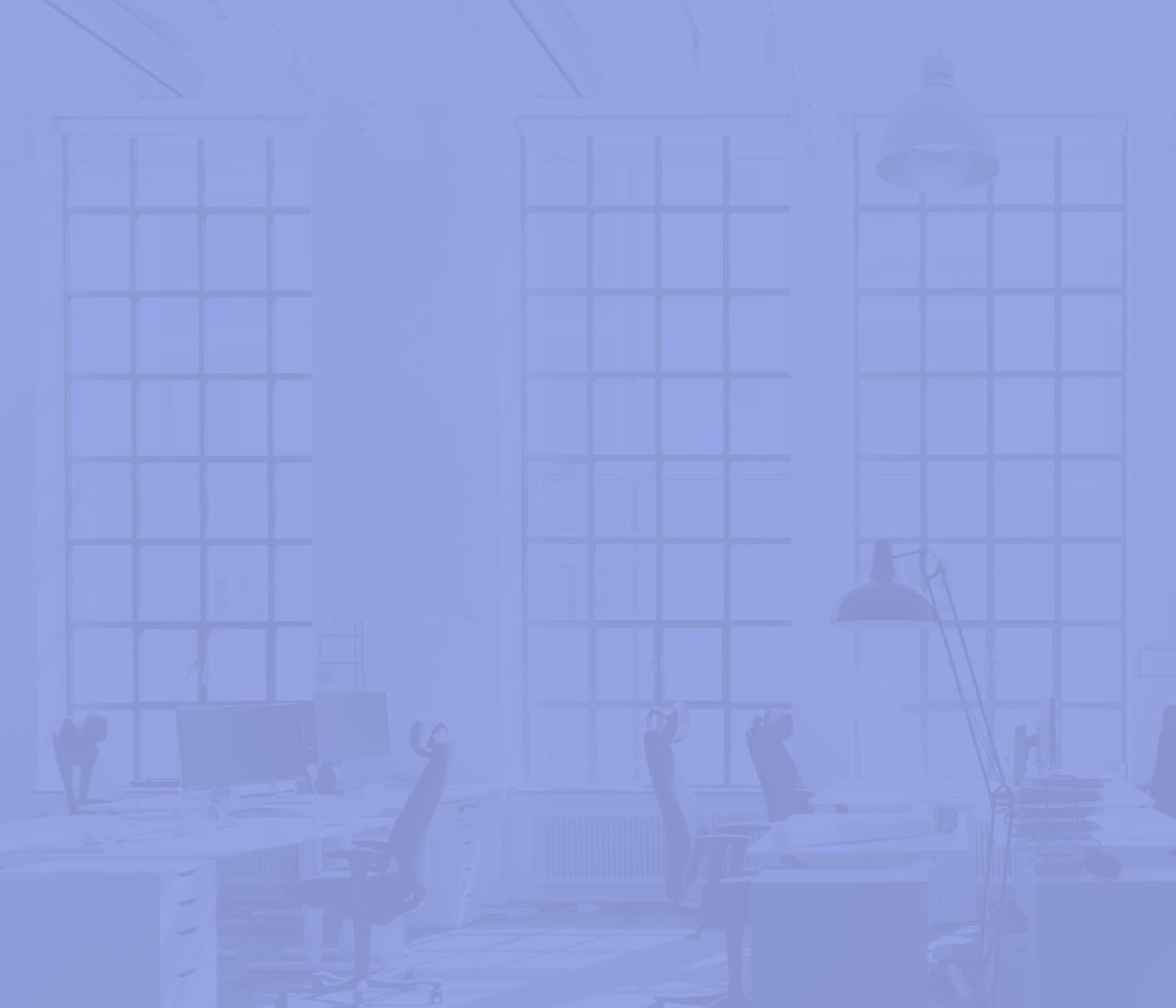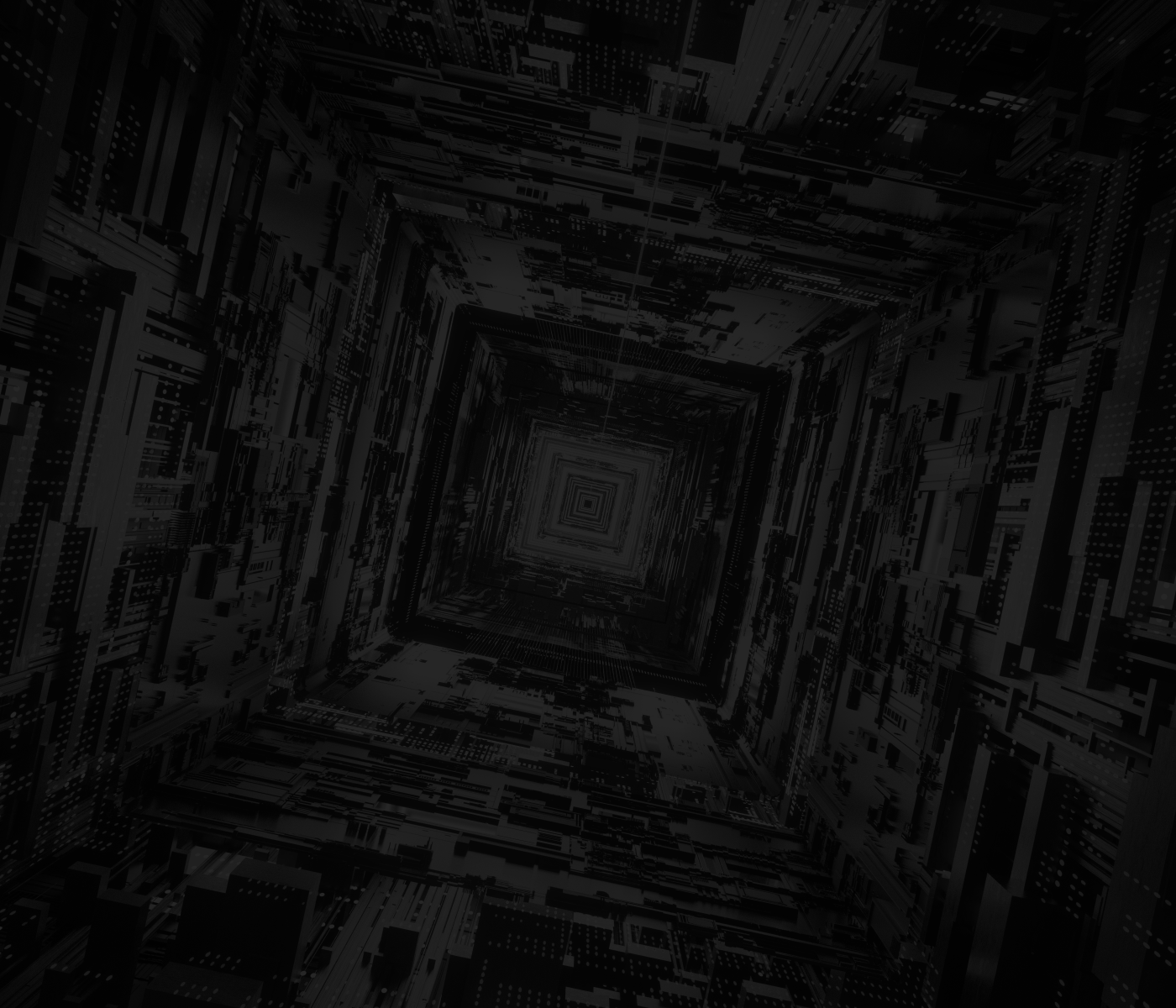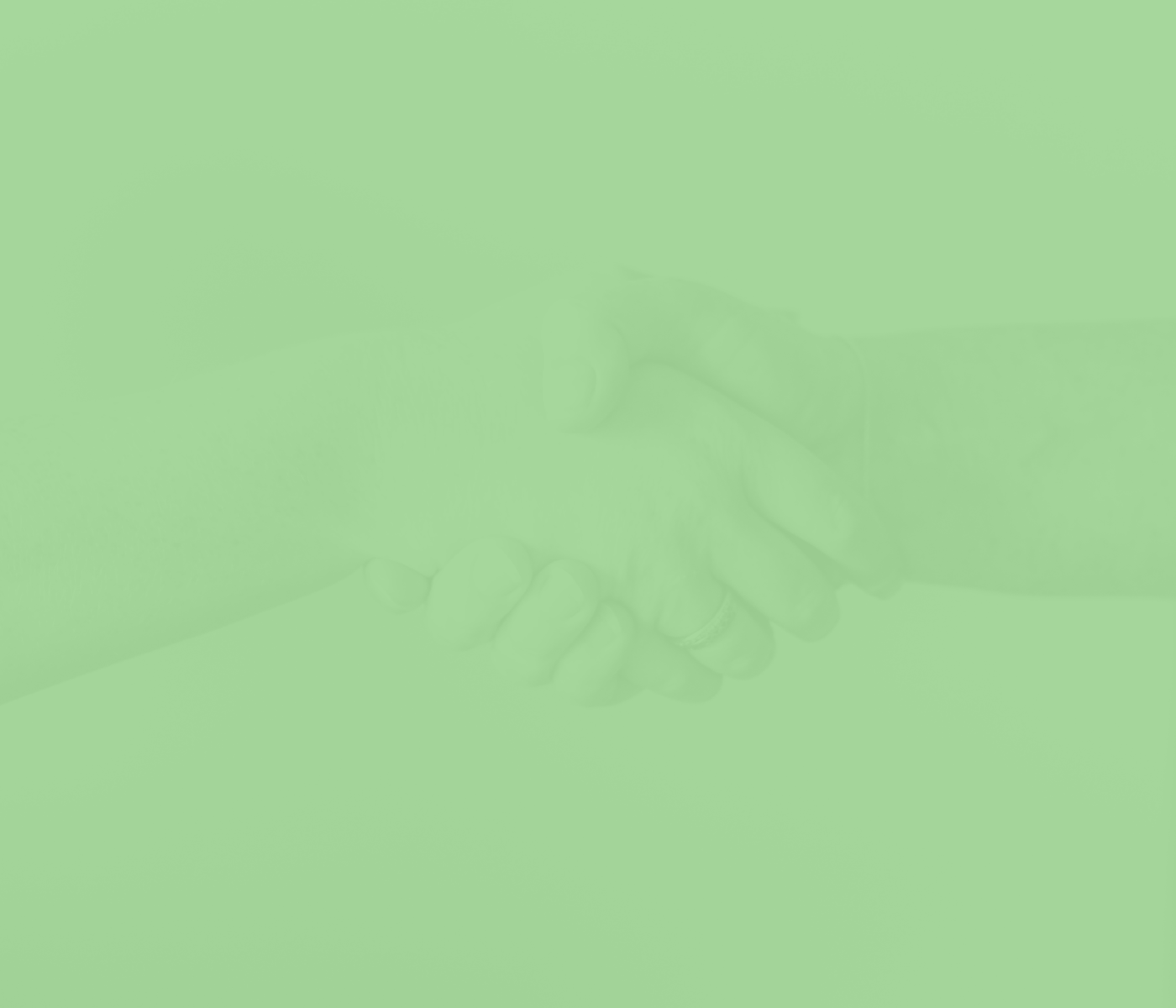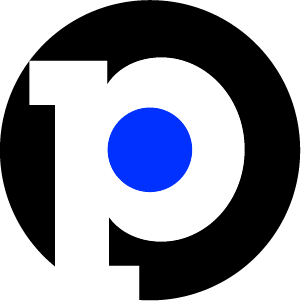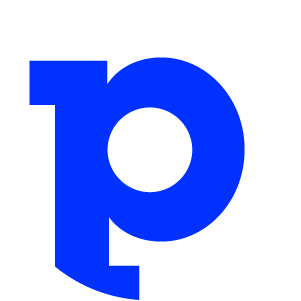 Coverage | Newsletter | Intel | Events
Coverage | Newsletter | Intel
Did you miss the Oscars last month? You're not the only one.
Only 10.4 million people tuned in for the Academy Awards, Nielsen revealed last week. That's a record low for the awards show. In 2020, 23.6 million people watched the Oscars. A decade ago, the show regularly attracted around 40 million viewers.
The low ratings sent shockwaves through an industry that saw ratings erode across the board during the pandemic, but had hoped for a resurgence now that the world is opening up again, and live events don't have to look like Zoom happy hours anymore. Those hopes were shared by advertisers, which spent an estimated $2 million per 30-second Oscars spot, with ABC selling out its entire inventory for the night.
The Oscars ratings miss couldn't have come at a worse time for the TV industry: Later this month, the networks are holding their annual Upfront presentations to pitch their fall programming to advertisers. This week, tech companies like Amazon, Samsung and Twitter are participating in IAB NewFronts to convince those very same advertisers to spend their dollars on digital instead.
For many years, NewFronts didn't really compete with the Upfronts head-to-head. Advertisers were all dabbling in digital, but no one was ready to give up on the massive spigot that is linear television. But after a year of double-digit ratings declines and record growth for streaming, many in the industry are wondering: Will 2021 finally be the year for advertisers to cut the cord?
2020 was tough, the future may be tougher
There's one thing everyone in the TV industry can agree on: 2020 was a year unlike any other. When the pandemic hit the U.S. in March, advertisers, like the rest of us, were scared, shocked and uncertain about the future. "Most advertisers put pauses on their schedules," said Fox Networks Group President Marianne Gambelli during a fireside chat last week. "People didn't know what to do. The world was in a paused state."

Key industry sectors like travel, hospitality, out-of-home entertainment and automotive felt the impact of the pandemic right away, and paused advertising for months to come. Others were unsure how hard they would be hit and proceeded cautiously. U.S. TV advertising spend declined anywhere from 8% to 15% in 2020, according to various estimates.
At the same time, networks were losing some of their key audience drivers. Much of live sports got put on hold overnight, and marquee event shows, including last year's Academy Awards, were scaled back. Production shutdowns forced networks to cut short or delay seasons of popular TV shows, all resulting in more uncertainty for advertisers.
Many in the industry believe that things won't return to normal anytime soon, even with the U.S. starting to open up again. "The next three to five markets will make last year look like a walk in the park," commented Matthew Sweeney, chief investment officer of ad agency juggernaut Group M, during the Advanced Advertising Summit last week.
Everyone is streaming, except for older viewers

One reason for such caution: The pandemic may have led to unprecedented levels of disruption, but many of the underlying trends already existed before the world ground to a halt in 2020. Cord cutting, for instance, has plagued the industry for years. The number of pay TV households has declined nearly 23% since 2014, according to eMarketer.

And while 2020 was disruptive on many fronts, cord cutting didn't actually accelerate during the pandemic. Altogether, around 5.5 million households canceled pay TV services offered by the industry's top five providers last year, compared to 5.8 million in 2019. And there is no end in sight, either: eMarketer estimates that by 2023, fewer than half of all U.S. households will pay for a linear TV service.
What did accelerate last year, though, was the adoption of streaming, with homebound consumers flocking to both paid and free streaming services by the millions — to the detriment of traditional television. "The viewing time was dropping at a much faster rate," said Sean Doherty, CEO of ad-supported streaming startup Wurl. "Even though people still have that Comcast subscription, they were spending less and less time watching pay TV and more and more time watching streaming."
That's a trend that Samsung was able to observe firsthand last year: During the last nine months of the year, streaming accounted for more than 60% of the watch time spent on the company's smart TVs. Three out of four people who own Samsung TVs now stream content with them, the company revealed in recent weeks.
Samsung also shared another data point that could make North American advertisers rethink their priorities. Among its Canadian customers, just 19% of all viewers were responsible for 89% of all traditional TV viewing. The remaining 81% were making up just 11% of linear TV viewing. In other words: Four out of five smart TV owners in Canada already spend almost all of their viewing time streaming.
Samsung didn't offer any further demographic breakdown of those numbers, but one can guess who is watching TV which way these days: Older audiences are behind the vast majority of traditional TV viewing, with Roku executives recently pointing out that "the median viewing age for the three major broadcast networks is now over 60 years old." Younger audiences, the exact audience that advertisers are after, are almost exclusively on streaming services. "This pattern is not sustainable for TV marketers," said Roku CEO Anthony Wood.
Ad-supported streaming services are becoming billion-dollar businesses

These massive shifts toward streaming aren't necessarily all bad news for the owners of the big broadcast and cable networks. After years of smaller experiments, most of them are wholeheartedly embracing streaming now as well.

Much has been written about the industry's many would-be Netflix competitors, with Disney+, HBO Max and Paramount+ all vying for those subscription dollars. However, ad-supported streaming has become a key part of the industry's strategy as well, as just a casual look at this week's NewFronts program reveals: Next to Amazon, Twitter and YouTube, marketers will find presentations from Pluto TV (owned by ViacomCBS), Tubi (Fox) and Peacock (NBCUniversal). Not in the (virtual) room, but still heavily invested in advertising is Disney's Hulu. Just around the corner: WarnerMedia's HBO Max, which will launch an ad-supported tier next month.
Even media companies that don't have their own ad-supported streaming services aren't waiting on the sidelines anymore. Both A&E Networks and AMC Networks are running a number of free, ad-supported streaming channels that are available on services like Pluto, Plex and Xumo (which itself got acquired by Comcast last year). "2019 was sort of a tire-kicking year for a lot of the content companies," Doherty said. "2020, the content companies really started migrating to streaming en masse."
"This past year, there has been an explosion of AVOD," said Fox's Gambelli, using the industry shorthand for ad-supported video services. "A lot of the money migrated there."
Fox, the Murdoch company that owns all of the assets not sold to Disney as part of the Mouse's takeover of 20th Century Fox, paid for the ad-supported streamer Tubi in 2020. Now, executives are predicting that Tubi will become a billion-dollar business over the next few years. "With the growth trajectory, it's not too far off," Gambelli said last week.
Fox CFO Steve Tomsic went even further during an investor event earlier this year, admitting that Tubi will at some point bring in more ad revenue than the company's TV networks. "Over time, you'll see the curves cross," he said.
Exactly when that will be is anyone's guess — and media companies will probably not offer too much guidance. Not only are Fox, Disney, NBCUniversal and others looking to convince advertisers that buying ads on their legacy TV networks is still very much a good idea (even if data points like those released by Samsung suggest otherwise), these companies also have another revenue stream to protect: retransmission fees paid by the cable and satellite TV providers, which collectively are expected to shell out around $12.4 billion for the rights to carry TV networks as part of their bundles.
That money is being paid whether anyone watches these networks or not, and any admission that audiences and advertisers have migrated to streaming may lead to even more pushback from pay TV service operators to future carriage rate hikes. That's why the official party line, at least for now, is that streaming is additive. An extra course for an already opulent menu.
Behind closed doors, industry insiders are often a lot more frank. "This may be a watershed year," I was told by an executive of a major streaming service who wasn't authorized to talk on the record. With linear networks declining, even traditionally conservative advertisers have decided that they're beyond testing and are ready to bet on online video, the executive said. "The laggards are going to be on board. There will be some bigger shifts than in the past."
An industry first: Dollars and eyeballs align

Traditional industry wisdom has long been that ad dollars do eventually follow audiences, but with a significant delay. Some believe that gap may be closing. "This is the [first] time in my career that the dollars and the eyeballs are actually kind of in parity," said IAB SVP of research and analytics Sue Hogan.

One explanation for the closing of this gap: Unlike in years past, advertisers got to experience the shift to streaming firsthand in 2020. "We are all consumers as well," said Group M's Sweeney. "And we've seen the migration to all these screens." Not only did the personal TV habits of ad buyers at big brands and agencies change last year, but with a shift to working from home, they also got to see firsthand how their children were consuming media.
As a result, many have already been allocating more money to streaming. An IAB survey of 350 marketer and agency executives, which is being released at the NewFronts this week, revealed that connected TV video ad spending per advertiser increased on average by 22% in 2020. This year, 35% of ad buyers expect to increase ad spending on TV streaming apps and services. And it's clear where that money is coming from: 73% of connected TV ad buyers are shifting money away from broadcast and cable TV, according to the survey.
Ad spending on smart TVs and streaming devices saw massive growth in 2020.Image: IAB
There are still a bunch of open questions about this transition of ad dollars from TV to streaming. Among them: What kind of impact will ad-free subscription services have? Will the transition to streaming ultimately lead to consumers watching a lot less ad-supported programming altogether because they prefer binging on Netflix over watching ad breaks on Pluto?

"Every percentage of viewing time that Netflix consumes is viewing time that ad-supported services can't consume," Doherty acknowledged. "That's the obvious downside." However, he also suggested that Netflix plays the role of the anchor tenant for streaming — the one big store that draws everyone to the mall, where they then wander around and spend time and money on other things. Consumers may replace their old TV set with a new smart TV with Netflix built in, and then discover a number of free services right next to that familiar Netflix icon. "Netflix has been the anchor tenant for quite a few years now," Doherty said.
With that opportunity also comes a responsibility to get it right. Just like that big mall store with its well-designed window displays, Netflix has an army of employees optimizing its user experience. The smaller store next door, or the free streaming app with an unfamiliar name, has to try extra hard to measure up to that experience. Otherwise, consumers will just turn around on their heels. "You're a click away from going to a subscription, ad-free service," said IAB Media Center VP Eric John. "So the ad experience better be great in a free, ad-supported service."
Some marketers aren't taking any chances, and are already looking at ways to move beyond traditional advertising to reach those Netflix audiences, including with product placements and other ways to attach brands to popular shows. "We are not giving up on those environments," Sweeney said.
Still, right now, everyone is looking at the next few weeks to figure out where the chips will fall. How much money will ad buyers allocate to linear TV, how much will they move to streaming platforms and how much will ultimately skip the TV screen altogether and end up on mobile and social? "The Upfronts is that moment where you really see where the spend is landing," John said.
And with early data from ad buyers suggesting significant shifts, everyone had better pay attention. "This is a bellwether moment in media," John said.
Janko Roettgers
Janko Roettgers (@jank0) is a senior reporter at Protocol, reporting on the shifting power dynamics between tech, media, and entertainment, including the impact of new technologies. Previously, Janko was Variety's first-ever technology writer in San Francisco, where he covered big tech and emerging technologies. He has reported for Gigaom, Frankfurter Rundschau, Berliner Zeitung, and ORF, among others. He has written three books on consumer cord-cutting and online music and co-edited an anthology on internet subcultures. He lives with his family in Oakland.
Protocol | Policy
The $1 trillion bill covers everything from cyber to electric vehicles. But who's best positioned to seize the opportunity?
Photo: Al Drago/Bloomberg via Getty Images
Issie Lapowsky
Issie Lapowsky ( @issielapowsky) is Protocol's chief correspondent, covering the intersection of technology, politics, and national affairs. She also oversees Protocol's fellowship program. Previously, she was a senior writer at Wired, where she covered the 2016 election and the Facebook beat in its aftermath. Prior to that, Issie worked as a staff writer for Inc. magazine, writing about small business and entrepreneurship. She has also worked as an on-air contributor for CBS News and taught a graduate-level course at New York University's Center for Publishing on how tech giants have affected publishing.
There's a little something — and in some cases, a lotta something — for everyone in the bipartisan infrastructure bill that's currently getting hammered out in the Senate.
The $1 trillion bill includes $550 billion in new spending, of which tens of billions of dollars will go toward broadband expansion, low-income internet subsidies, electric vehicle investments, charging stations, cybersecurity and more. The outpouring of federal funding gives anyone from telecom giants to device manufacturers a lot to like.
Of course, even in a bill that stretches across more than 2,700 pages, not everyone got what they wanted.
The final details of the bipartisan agreement are still being finalized — and the package still faces a fight in the House. But Protocol looked at which companies and corners of the tech sector stand to benefit most from the deal.
Who's winning?
Telecom giants, but mostly Comcast
The infrastructure bill includes a whopping $65 billion to expand broadband connectivity, including a $42.5 billion grant program that will directly fund broadband deployment in unserved and underserved parts of the country. There's also more than $14 billion set aside in internet subsidies for low-income Americans, an extension of the existing Emergency Broadband Benefit program, which will be renamed the Affordable Connectivity Program.
The bipartisan agreement also does away with some parts of President Biden's initial proposal that were the least popular with the telecom industry, including more-aggressive requirements regarding network speed and provisions that would have targeted grant funding to municipal, government-run networks.
In theory, this plan is good news for all the telecom giants: AT&T, Charter, Verizon and more. But the one that's best positioned to seize the moment is Comcast, said Blair Levin, former executive director of the National Broadband Plan and current policy adviser to New Street Research.
"They have a head start because they invested 10 years ago in trying to accomplish the same goal, which is trying to get the currently unconnected people online," Levin said, citing Comcast's low-cost Internet Essentials program. "By virtue of the staff, the relationships, the understanding of messaging and the importance of digital literacy, Comcast has skated to where the puck is going."
That said, the entire industry — that includes cable, fiber, even wireless providers — does stand to benefit from a law that puts so many billions toward expanding the pool of potential customers with relatively few strings attached for providers. The bipartisan deal also mitigated industry fears that funding might pour into fiber development in areas where cable and other alternatives already exist. "This bill ended up going with priority being for areas that are either not served at all, or areas that have lower availability," said Joel Miller, senior director of telecom policy for the tech trade group ITI, which counts Verizon and Motorola as members. "Eligible areas being defined the way they are allows wireless options to be included in funding."
Electric bus and charging-station makers, but mostly Tesla and Proterra
The infrastructure bill sets aside $7.5 billion to build a network of electric vehicle charging stations across the country. It's about half what the Biden plan initially proposed, but it's still a massive cash infusion. And who dominates the electric vehicle charging station market in the U.S. today? Tesla.
Until last month, Tesla's superchargers were open only to Tesla vehicles. Not so coincidentally, CEO Elon Musk recently announced that that was about to change, as the company prepares to expand access to other electric vehicles later this year. That makes Tesla eligible for some of that $7.5 billion in the bill, which requires that eligible stations "serve vehicles produced by more than one vehicle manufacturer."
The Zero Emissions Transportation Association, which represents Tesla among others, applauded the introduction of the bill. "Building hundreds of thousands of new charging stations will facilitate electric vehicle consumer adoption, especially in rural, hard-to-reach areas," Joe Britton, ZETA's executive director, said in a statement earlier this week.
ZETA also represents Proterra, the largest e-bus manufacturer in the U.S., which also stands out as a winner, given the bill's $5 billion investment in low- and zero-emission school buses. That and President Joe Biden's latest executive order that aims to make electric vehicles 50% of automobile sales by 2030, in part through consumer incentives, could give a boost to the whole electric vehicle industry.
Amazon (Disclosure: My husband works for Amazon)
The ecommerce giant has been on an infrastructure lobbying blitz this year, spending nearly $10 million on infrastructure issues in the first six months of 2021, according to an analysis by The Washington Post. The company pushed lawmakers on causes including electric vehicle charging and infrastructure investments in general. After all, few companies, particularly in the tech world, are quite as dependent on the country's actual physical infrastructure — i.e., roads and bridges — as Amazon is.
Jeff Bezos had been an early proponent of Biden's $2 trillion plan when it was introduced in the spring, writing in a statement, "We support the Biden administration's focus on making bold investments in American infrastructure. Both Democrats and Republicans have supported infrastructure in the past, and it's the right time to work together to make this happen."
The Cybersecurity and Infrastructure Security Agency
While a lot of the winners on our list are tech companies, it's hard to overlook the boost that the bill would give to CISA, a fledgling agency within the Department of Homeland Security that was only created in 2018. The bill includes $1 billion in grant funding to be administered over four years by CISA to help states address their cyber vulnerabilities.
CISA is increasingly taking a leading role in addressing a spate of ransomware attacks that have crippled physical infrastructure, from oil pipelines to hospitals. On Thursday, CISA Director Jen Easterly announced a new collaboration with Microsoft, Amazon and Google to counter ransomware and cloud-computing attacks.
Increased funding for states will, of course, help cybersecurity vendors. But it also stands to benefit a much broader range of tech companies as states look to replace legacy systems that often lead to vulnerabilities. "Even though the money is going to go to state and local governments, they're probably going to be reaching toward commercial solutions for a lot of this," said Mike Flynn, ITI's senior director and former staffer on the Senate Homeland Security and Governmental Affairs committee. "It's not just cybersecurity providers that are going to benefit."
Who's losing (so far)?
Cryptocurrency exchanges like Coinbase
Coinbase CEO Brian Armstrong broke his own no-politics rule this week with a feisty Twitter thread, shredding some aspects of the bill that deal with cryptocurrency. Specifically, Armstrong objected to a part of the bill that would require even miners and node operators to report their transactions to the IRS like traditional brokers. Such a provision would "have a profound negative impact on crypto in the US and unintentionally push more innovation offshore," Armstrong wrote.
A trio of senators have since introduced an amendment to exempt miners and some others from the requirement, which Armstrong and civil liberties groups like Fight for the Future have been promoting. The Blockchain Association, which is made up of more than 100 crypto companies and groups, also supported the amendment.
But even so, Armstrong argued that levying these requirements even on intermediaries like Coinbase would put the cryptocurrency industry on unequal footing with traditional financial institutions. "Policymakers play a critical role in ensuring that tech innovation can flourish in the United States," Armstrong wrote. "I hope that they keep this in mind and don't impose draconian burdens on an industry that will play a major role in the innovative future of our country."
Muni networks
When Biden first introduced his infrastructure plan, proponents of municipal networks had high hopes that the bill might radically redefine the market by prioritizing government-run networks and infusing the telecom industry with a raft of new, more affordable competitors. But those provisions, which have been controversial among both Republicans and telecom giants, dropped out of the bipartisan deal.
"To me, it looks like the goals of changing the market have been deferred in the effort of developing a bipartisan compromise," said Christopher Mitchell, director of the Community Broadband Networks Initiative with the Institute for Local Self-Reliance. "The focus is putting money into areas that have nothing, as opposed to trying to be more aggressive and fix the market for everyone."
There are still reasons to support the bill, Mitchell said in a tweet this week, like the fact that it will "give states a shot to show that they are better at distributing money than the federal government."
The bill also doesn't write municipal networks out completely. It says states cannot exclude co-ops, nonprofits, local governments and others when it's considering which providers to give funding to. That, Levin pointed out, goes against laws in states across the country that outright forbid municipal networks.
In theory, that could mean a leg up for muni networks in those states compared to the status quo. But in practice, Levin said, "There may be a tendency to say, 'In this competitive program, they're all eligible. They just didn't win.'"
Issie Lapowsky
Issie Lapowsky ( @issielapowsky) is Protocol's chief correspondent, covering the intersection of technology, politics, and national affairs. She also oversees Protocol's fellowship program. Previously, she was a senior writer at Wired, where she covered the 2016 election and the Facebook beat in its aftermath. Prior to that, Issie worked as a staff writer for Inc. magazine, writing about small business and entrepreneurship. She has also worked as an on-air contributor for CBS News and taught a graduate-level course at New York University's Center for Publishing on how tech giants have affected publishing.
James Daly
James Daly has a deep knowledge of creating brand voice identity, including understanding various audiences and targeting messaging accordingly. He enjoys commissioning, editing, writing, and business development, particularly in launching new ventures and building passionate audiences. Daly has led teams large and small to multiple awards and quantifiable success through a strategy built on teamwork, passion, fact-checking, intelligence, analytics, and audience growth while meeting budget goals and production deadlines in fast-paced environments. Daly is the Editorial Director of 2030 Media and a contributor at Wired.
When the COVID-19 crisis crippled societies last year, the collective worldwide race for a cure among medical researchers put a spotlight on the immense power of big data analysis and how sharing among disparate agencies can save lives.
The critical need to exchange information among hundreds of international agencies or departments can be tough to pull off, especially if it's medical, financial or cybersecurity information that is highly protected by regulatory guardrails.
In addition, government agencies and their valuable databases are often in the crosshairs of hackers bent on acts of cyber warfare. The U.S. Department of Homeland Security identifies 16 "critical infrastructure sectors," such as transportation and drinking water, that are vital to the nation. These are areas whose assets, systems and networks, whether physical or virtual, are considered so essential "that their incapacitation or destruction would have a debilitating effect on security, national economic security, national public health or safety," the report reads.

A walled garden
With this kind of backdrop, government security officials around the world must seek out and employ the very best security measures, and that's where confidential computing comes in. The confidential computing approach protects critical information by isolating sensitive data in a protected, hardware-based computing environment during processing. It allows governments to share the results of machine-learning inferencing on highly-protected or sensitive data sets without requiring them to share the data sets themselves.
Here's how it works: While data is traditionally encrypted at rest and in transit, confidential computing protects data while it's being processed, using hardware-based techniques to isolate data, specific functions or an entire application from the operating system, hypervisor or virtual machine manager. Confidential computing defines protected private memory areas — called enclaves or trusted execution environments (TEE) — to increase the security of application code and data. The transmitted information is encrypted and then decoded once inside the enclave — think of it as a high-tech walled garden. It's impossible to view the data or operations performed on the data in the TEE if you're on the outside. The TEE ensures that only authorized code can access the data, keeping information away not only from cloud or infrastructure providers but also from external threat actors. If the code is altered or tampered, the TEE denies the operation, protecting it from unauthorized use and manipulation.
The result of this approach is that government agencies could enjoy the benefit of cloud-scale machine-learning inferencing without giving up any intellectual property, sensitive criminal investigations or other potentially damaging information to malicious hackers.
"The ability to securely collect, collate, and process data across organizations has always been a challenge for governments," said Hugh Eaton, the vice president of worldwide government at Microsoft. "This is especially true for agencies involved in program benefits and fraud prevention, law enforcement and the criminal justice system, critical infrastructure and defense organizations. Confidential computing helps to remove these barriers, allowing agencies to meet their commitments to the people and communities they serve."

From health care to financial protection
There are a host of government challenges that confidential computing could help address in critical areas ranging from digital identity and cybercrime prevention to machine-learning modeling.
In drug development, for instance, partnered health organizations can combine large data sets to unlock the potential of machine learning — when a model with more data is more accurate — but data is sensitive. Each facility can only see its data set and their patient data is protected. No other facility or even the cloud provider can see the data or training model. Each facility that contributed to training the model can use it and receive useful results.
The Spanish Department of Health, for instance, uses a confidential computing platform with privacy-preserving analytics to accelerate the development and validation of clinical algorithms used in drug development models. The platform significantly reduces the time and cost of developing clinical algorithms, per Spanish officials.
Confidential computing can play a critical role in health care outside of drug development. German citizens must have public or private health insurance, and can choose from different providers. Germans who are registered for public health care insurance can request an electronic patient record from their insurance company. This file digitally stores all medical records as well as information on diagnoses, examinations, test results and treatments.
At the same time, the country also has one of the most wide-ranging sets of laws and compliance regulations when it comes to collecting and processing personal data. The German government has strict rules to protect its digital medical records, which contain highly-sensitive information, such as diagnoses, test results and therapy suggestions. Every provider must ensure data protection within the records, such as encryption through protocols and during transmission. Confidential computing now plays a critical role in that safe processing of information.
A similar data-sharing scenario might occur in the financial industry when secure multiparty computation can be used to detect a money-laundering operation and fraud. Multiple banks can, for example, securely combine data without exposing the personal data of customers. Analytics on the aggregated larger data set can detect the movement of money by one user between multiple banks, without the banks accessing each other's data.
In June, the Monetary Authority of Singapore, for instance, sent a note to the CEOs of all the country's major financial institutions noting that they "should implement appropriate data security measures to protect the confidentiality and integrity of sensitive data in the public cloud, taking into consideration data-at-rest, data-in-motion and data-in-use where applicable." Their suggested solution: "confidential computing solutions if available."
This trend will continue to accelerate. "As the operational environment for governments continues to become more complex with the growing sophistication of computer-based attacks, confidential computing will play a critical role in scaling data in the cloud across the private and public sectors globally," said Eaton. "We'll see this both through the infrastructure directly and the services and applications running on top of confidential computing hardware."
James Daly
James Daly has a deep knowledge of creating brand voice identity, including understanding various audiences and targeting messaging accordingly. He enjoys commissioning, editing, writing, and business development, particularly in launching new ventures and building passionate audiences. Daly has led teams large and small to multiple awards and quantifiable success through a strategy built on teamwork, passion, fact-checking, intelligence, analytics, and audience growth while meeting budget goals and production deadlines in fast-paced environments. Daly is the Editorial Director of 2030 Media and a contributor at Wired.
Protocol | Workplace
Everything you need to know about how tech companies are beta testing the 32-hour week.
Photo: Matteo Colombo/Getty Images
Sarah Roach
Sarah Roach is a reporter and producer at Protocol (@sarahroach_) where she contributes to Source Code, Protocol's daily newsletter. She is a recent graduate of George Washington University, where she studied journalism and mass communication and criminal justice. She previously worked for two years as editor in chief of her school's independent newspaper, The GW Hatchet.
At software company Wildbit, most employees are logged off on Fridays. That's not going to change anytime soon.
To Natalie Nagele, the company's co-founder and CEO, a full five days of work doesn't necessarily mean the company will get more stuff done. She pointed to computer science professor Cal Newport's book, "Deep Work," which explains how a person's ability to complete meaningful work cuts off after just about four hours. That book, Nagele told Protocol, inspired the company to move to a four-day workweek back in 2017.
"We kind of jokingly and curiously said, 'Four hours a day times five days a week is 20 hours a week — what are we all doing for 40 hours a week?'" she said. "And that just spurred an experiment to say, 'Could we work less if we applied some of the philosophies from this book?'"
Since the onset of COVID-19, companies have begun exploring ways to make work more flexible, from implementing asynchronous work to extending remote work plans. But a handful of companies went a step further by introducing four-day workweeks, which they said boosts productivity and makes them more attractive than the next employer.
The policy has worked for Wildbit for years, but it's not a one-size-fits-all. Companies that have rolled out similar models have all taken different approaches, some of which never panned out.
Here's a rundown of what a four-day workweek looks like, who wants one, who doesn't and why companies are making the change in the first place.
What does a four-day workweek look like?
A shortened workweek looks different for each company, but the companies that have implemented the policy all have one goal in mind: get more work done in less time.
At Wildbit, Nagele said the customer success team needs to be available five days per week. To ensure the team still gets the same four-day weeks, she said some members of the division work on Fridays and take Mondays off, while the other handful of employees work on Mondays and take Fridays off. Employees across the company don't get a salary cut, she said.
Ecommerce company Shopify rolled out 32-hour weeks during July and August. During those months, Fridays are designated to "rest and refuel," Shopify communications lead Rebecca Feigelsohn told Protocol. She said the company hasn't decided whether it will continue the policy in the coming years.
Kickstarter, on the other hand, is still in the planning stages of a shortened workweek, which it plans to test by mid-2022. Kate Bernyk, the company's communications director, said Kickstarter will test out different schedules depending on the needs of each department.
Who wants a four-day workweek?
Essentially anyone who thinks their business can get the same — if not more — stuff done in less time is game for a shorter workweek.
Companies have run pilots of the work model over the years, but the realization that workers can do more in less time really took off in 2020. At least a dozen companies, including software application company Buffer and marketing platform AWIN, implemented shortened workweeks. In the U.K., more than 1 million companies have thought about logging off earlier in the week since the pandemic began, and thousands more have implemented some version of the policy.
"The majority of workers moving to work remotely overnight were steps we couldn't imagine before the pandemic. People have seen that you can carry on like that, and it's going to be quite stark for people to go back to the office," Joe Ryle, a campaign officer at 4 Day Week, told Protocol. "People are now realizing that's not the way you should be living our lives."
Ryle said there isn't one particular industry moving toward this model — businesses focused on everything from engineering to marketing have begun rethinking their workweeks. For companies that need to make themselves available all the time, like the hospitality and restaurant business, the implementation is a bit more difficult, but he's seen them roll out variations of a shorter workweek.
A handful of countries and government officials have considered the policy as well, including, Spain, Iceland, Ireland and Germany. In California, Rep. Mark Takano introduced a bill last week that would trim the standard workweek from 40 to 32 hours.
Who doesn't want a four-day workweek?
The thing is, almost no one is outwardly against a four-day workweek. But some companies haven't been able to make it work financially.
Wildbit and Kickstarter, and other U.S. companies that have introduced such a policy, are all relatively small; not fast-growing startups pressed by financial goals. Nagele, the CEO at Wildbit, said large companies aren't reaching out to her about the policy as much as smaller ones, which could be because large companies are moving too quickly to sit back and rethink their work day.
"Other companies are setting these goals for you, and in a lot of cases you have venture capitalists or whatever — the big folks that are really demanding this growth and acceleration," she said. "There's not a lot of time to pause and decide how we define work? How do we define enough?"
Gig workers could also become an outlier in a four-day workweek. In the legislation proposed by Takano, the California representative, gig workers wouldn't be included in the work protections, which could create a big pay inequity in the contractor business.
In other cases, shorter workweeks aren't always financially feasible. In 2017, workers in Sweden tested shorter workdays, which improved happiness among employees, but ended up costing too much money. An Amazon unit also tried it out, but the employees working fewer hours got a pay cut. Microsoft Japan ran a pilot in the summer of 2019 and saw a big boost in productivity, but it never continued the policy. Microsoft didn't return a request to comment.
What's the point in working fewer hours?
The bottom line is that a shorter workweek makes a company more competitive and makes workers happier, said Bernyk, Kickstarter's communications lead. And during a time when there's intense competition for tech talent, companies will bend over backwards to win their employees over.
"As we build a future that's more flexible, testing a four-day workweek is a continuation of that work," Bernyk told Protocol.
She added that the shortened workweek is one way to ensure employees are taking a proper break. A few years ago, Kickstarter gave its employees unlimited paid time off, but no one was actually taking a break. Cutting back weekly hours, and implementing a set number of paid time off, carves in a break for everyone at the company, she said.
For Wildbit, which had cut back weekly hours long before the pandemic, Nagele said a four-day workweek is one step closer to completely redefining work hours. It may be a pipe dream right now, but she said she eventually wants employees to figure out when to say "enough" and log out for the day or weekend, regardless of how much time they had spent working in one day.
"Can we say, 'We need to finish this one project and if we can get it done in two months, great. If it takes a month and a half, then fantastic,'" she said.
Sarah Roach
Sarah Roach is a reporter and producer at Protocol (@sarahroach_) where she contributes to Source Code, Protocol's daily newsletter. She is a recent graduate of George Washington University, where she studied journalism and mass communication and criminal justice. She previously worked for two years as editor in chief of her school's independent newspaper, The GW Hatchet.
Power
Game company earnings reports this week show a decline from last year's big profits.
Photo: Cyril Marcilhacy/Bloomberg via Getty Images
Nick Statt
Nick Statt is Protocol's video game reporter. Prior to joining Protocol, he was news editor at The Verge covering the gaming industry, mobile apps and antitrust out of San Francisco, in addition to managing coverage of Silicon Valley tech giants and startups. He now resides in Rochester, New York, home of the garbage plate and, completely coincidentally, the World Video Game Hall of Fame. He can be reached at nstatt@protocol.com.
The video game industry is finally slowing down. After a year of unprecedented and explosive growth due to the COVID-19 pandemic, big game publishers and hardware makers are starting to see profits dip from their 2020 highs and other signs of a return to normalcy.
This week alone, Sony and Nintendo both posted substantial drops in profit compared to this time a year ago, with Sony's operating income down more than 40% and Nintendo's down 17%. Grand Theft Auto maker Take-Two Interactive saw a dip in revenue and said its forecast for the rest of the fiscal year would not match last year's growth, while EA posted a revenue bump but an operating income decline of more than 43% compared to this time a year ago. Ubisoft, which reported earnings last month, saw its sales and bookings this past quarter drop by 14% and 21%, respectively, when compared to a year ago.
All three console makers, including Microsoft in its earnings last month, said they were experiencing declines in sales of third-party games on their platforms. Nintendo in particular has not released a big hit since last year's Animal Crossing: New Horizons, and a number of big game delays and launch fiascos like that of CD Projekt Red's Cyberpunk 2077 have resulted in a notable dearth of hits in the first eight months of the year.
In many cases, game companies are still beating Wall Street estimates, as was the case for both EA and Take-Two and others; the industry is undoubtedly continuing to grow in size. But executives are trying to temper expectations around sustaining the level of growth the industry saw during the pandemic.
"We're gratified to see that as we expected, post-pandemic demand was higher than pre-pandemic demand, and the moderation we expected was not as severe as we expected," Take-Two CEO Strauss Zelnick told GamesIndustry.biz. "As we hopefully get out of this difficult time — it's hard to know given what's going on with the delta variant — it's nice to see the new normal for our business is much stronger than the old normal."
This shift wasn't totally unexpected. Analytics firm Newzoo forecast in May that the game industry would actually contract in 2021 by roughly 1%, only because the growth of last year was not in any way a sustainable, realistic indicator of where the industry was headed in the future.
"It is unique, at least in our history, that we project the declining markets for this year," Tom Wijman, Newzoo's games market lead, told VentureBeat at the time. "While we say the forecast is for the market to decline this year, in the long term, or over more than a few years, there is still very healthy growth for the market. And this year is basically the year where we slightly correct for what was a crazy 2020 for the games market."
At the start of the summer, there wasn't yet a strong indication the game industry had hit that slump. But this week's slate of earnings reports finally brought the game industry back down to Earth. Despite the adjustment, there are still obvious signs that the pandemic forever realigned the industry and pushed it further into the mainstream.
For instance, Sony's game business saw its best first fiscal quarter by revenue in history these past three months. The PlayStation 5 also continues to experience crushing demand, far outpacing supply. As noted by Niko Partners gaming analyst Daniel Ahmad, Sony still cannot make its new console fast enough to keep up with demand, while its version of the hardware with a disc drive is now turning a profit. (The discless PS5 is still sold at a loss.) Sony said it was on track to meet its target of 14.8 million consoles sold by the end of its fiscal year in March 2022.
There are a number of other bright spots for the business. EA has raised its forecasts for the rest of the year on the strength of its services business and the launch of a new game in the Battlefield series this fall. Although its earnings report this week was overshadowed by its ongoing sexual harassment and discrimination crisis, Activision Blizzard experienced an outlying operating income jump of more than 50% this past quarter largely on the strength of its King mobile division. Nintendo is also releasing a new console in October, and Microsoft is gearing up for its biggest first-party software launch in years with the release of Halo Infinite this holiday season.
The game industry may not ever experience the surge in growth and uptick in mainstream popularity that it experienced last year, as everyone began looking for new hobbies and rekindled old ones during the shelter-in-place era of the pandemic. But it's undeniable that a new bar has been set for the industry's financial power and cultural importance. All the industry has to do now is continue releasing new games (and make sure they're polished, not buggy) and keep players coming back.
Nick Statt
Nick Statt is Protocol's video game reporter. Prior to joining Protocol, he was news editor at The Verge covering the gaming industry, mobile apps and antitrust out of San Francisco, in addition to managing coverage of Silicon Valley tech giants and startups. He now resides in Rochester, New York, home of the garbage plate and, completely coincidentally, the World Video Game Hall of Fame. He can be reached at nstatt@protocol.com.
Now valued at $100 million, it's emerging from stealth to challenge Carta and Assure in the SPV market.
Photo: Allocations
Biz Carson
Biz Carson ( @bizcarson) is a San Francisco-based reporter at Protocol, covering Silicon Valley with a focus on startups and venture capital. Previously, she reported for Forbes and was co-editor of Forbes Next Billion-Dollar Startups list. Before that, she worked for Business Insider, Gigaom, and Wired and started her career as a newspaper designer for Gannett.
Software is eating the world, including the venture industry. Carta and Assure have made it easier than ever for people to band together on deals. AngelList's venture arm debuted new ways to create rolling funds. But the latest startup to challenge the incumbents in the space is Allocations, a Miami-based startup that's making it easy to create and close special purpose vehicles, or SPVs, in hours.
"If you look at Pinduoduo and group shopping, SPVs are group investing," said Kingsley Advani, Allocations' founder and CEO. Instead of one investor having to cough up millions, multiple people can write smaller checks in an SPV and invest as a cohort. It's a trend that's taken off in 2021 as investors compete to get into hot startups.
"Typically for a company like Robinhood or Coinbase or SpaceX back then, if you're an individual, you'd need to do $5 million on your own. SPVs let you dice that up and you can come in with much smaller minimum checks," Advani said.
Launched in 2019, Allocations is emerging from stealth having raised $4 million at a $100 million valuation. Investors include people like r/WallStreetBets founder Jaime Rogozinski and DoNotPay founder Joshua Browder, who not only invested, but also used Allocations to raise his own fund through the service, Advani said.
Allocations is targeting sub-$10 million private equity transactions and is focused on SPVs and funds to start. It's also eyeing a Regulation CF product to allow startups to crowdfund on the service (that one requires more financial regulations to jump through before it can launch). So far, customers have used its platform to create SPVs to invest in startups like Pipe, Relativity Space and BlockFi.
"It allows people to have access to an investment that they wouldn't usually have access to," Advani said.
Advani should know: He got his start investing in tech companies through SPVs. He had done some early investing in bitcoin around 2013, but in 2017, he started an investor group with friends on a Slack chatroom to co-invest in deals. The process of creating an SPV was challenging, and frustrated, Advani decided to build his own tools to make it easier.
"If you look at the $2.9 trillion raised annually [in private equity], only a small subset is done digitally or with technology companies. Most of it is done with lawyers, manual accountants and manual compliance, so there's a huge growth of the digital providers," he said.
Allocations is currently doing $4 million in ARR from the fees it charges for SPV and fund formation. Its ambition isn't to take over fund management and SPVs for bigger firms, but to target emerging fund managers and angel investors. It'll have to compete with existing providers, like Carta and Assure, but as SPVs become more popular, it only grows the pie of who can invest.
"The product is not for Big VC. It's about making a more equitable private equity market and putting investments in the hands of more people," Advani said. "I feel like the VCs have guarded the VC industry for too long, and now the long tail of investors have the chance to participate."
Biz Carson
Biz Carson ( @bizcarson) is a San Francisco-based reporter at Protocol, covering Silicon Valley with a focus on startups and venture capital. Previously, she reported for Forbes and was co-editor of Forbes Next Billion-Dollar Startups list. Before that, she worked for Business Insider, Gigaom, and Wired and started her career as a newspaper designer for Gannett.
Get Next Up in your inbox
Defining the future of tech and entertainment.
To give you the best possible experience, this site uses cookies. If you continue browsing. you accept our use of cookies. You can review our privacy policy to find out more about the cookies we use.